R.I.P. Dylan Slusser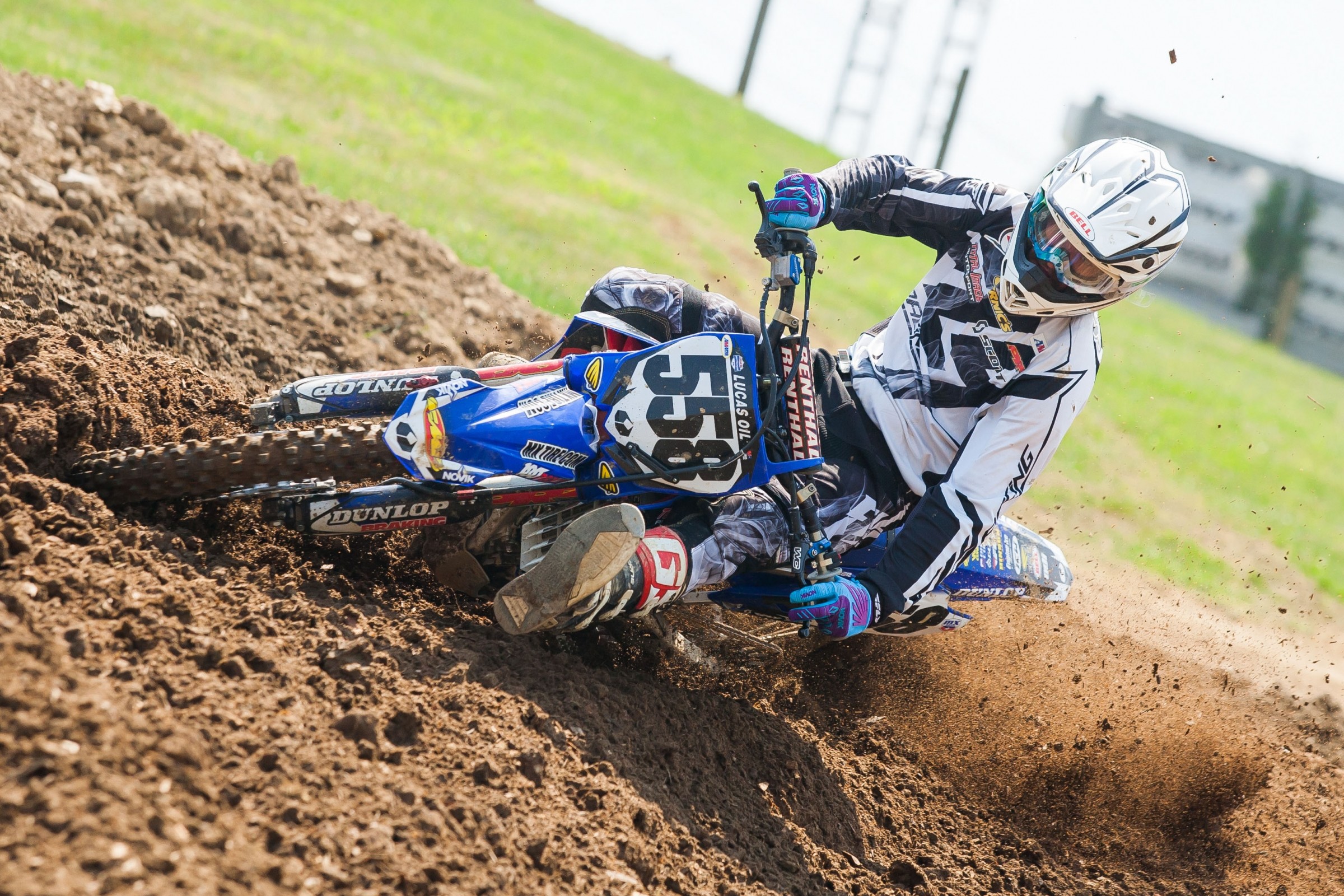 It's with heavy hearts that we announce the passing of our friend, Dylan Slusser. Hailing from Butler, Pennsylvania, Dylan was an integral part of the local racing scene and beyond. He grew up racing the D5/PAMX series and worked his way to line up at starting gates of Lucas Oil Pro Motocross and Monster Energy Supercross against the world's best. We shared plenty of laughs with Dylan as he helped Racer X with a seemingly doomed Craigslist bike build through many, many hours in the Eleven10 Mods shop. We've shared plenty of other good times with him through the years and we're sure the moto community can attest to many of their own. Our thoughts go out to Dylan's parents, Bernie and Lori Slusser, and family through these trying times.
He was 25.
Jeff Cernic has setup a GoFundMe to help the Slusser family with medical expenses. You can donate here if you wish.
From his mother Lori's Facebook page:
Thursday, 2/23/17, 1:05pm
Just to keep everyone posted. Dylan was not in any kind of wreck or accident. He traveled to sob all night to get there to practice today and tomorrow and upon arriving got a severe headache then started vomiting. He was taken to er and has a severe brain bleed and was sent to another hospital in Florence for neurology team. He is sedated and in ventilator and that all I know right now. Will be arriving there in a few hours and wil keep everyone updated the best I can. My phone and social media is blowing up. Thanks to all of you and appreciate the concern
Friday, 2/24/17, 10:00am
It is with the heaviest of hearts I have to say goodbye to my only baby. He would want all of you to rejoice in times he shared with each and every one of you! He could make the whole world laugh as soon as he opened his mouth and could charm everyone with his eyes and heart!!! He is an organ donor so the process is unclear and then a 10 hour drive home. I will keep everyone posted as best as I can!!! Forever in my heart and each of yours #558 my baby from birth to 25!!! You were and are the best kid a mother could ever ask for, my heart will never b full
---
Racer Productions have extend their condolences to the family and friends of Slusser.
MORGANTOWN, W.Va. – Racer Productions would like to extend condolences to the family and friends of lifelong PAMX, Loretta Lynn MX and Pro Motocross family member, Dylan Slusser. Dylan's life was sadly cut short early this morning, February 24, in South Carolina suddenly due to a medical condition.
Dylan appeared on the racing scene when he was just seven years old. The Pennsylvania native traveled with his family each weekend to attend the nation's biggest motocross races all in hopes of one day achieving his dream of being a professional motocross racer. That dream came true for Dylan on September 4, 2010 at his hometown race, Steel City Raceway, where he placed 34th in the 250 division. His most recent success was in the 2016 Detroit Supercross where he finished 17th. Dylan just celebrated his 25th birthday earlier this month.
Visitation and funeral arrangements have not yet been released.
Godspeed, Dylan.