GNCC Names FMF Class Sponsor for XC3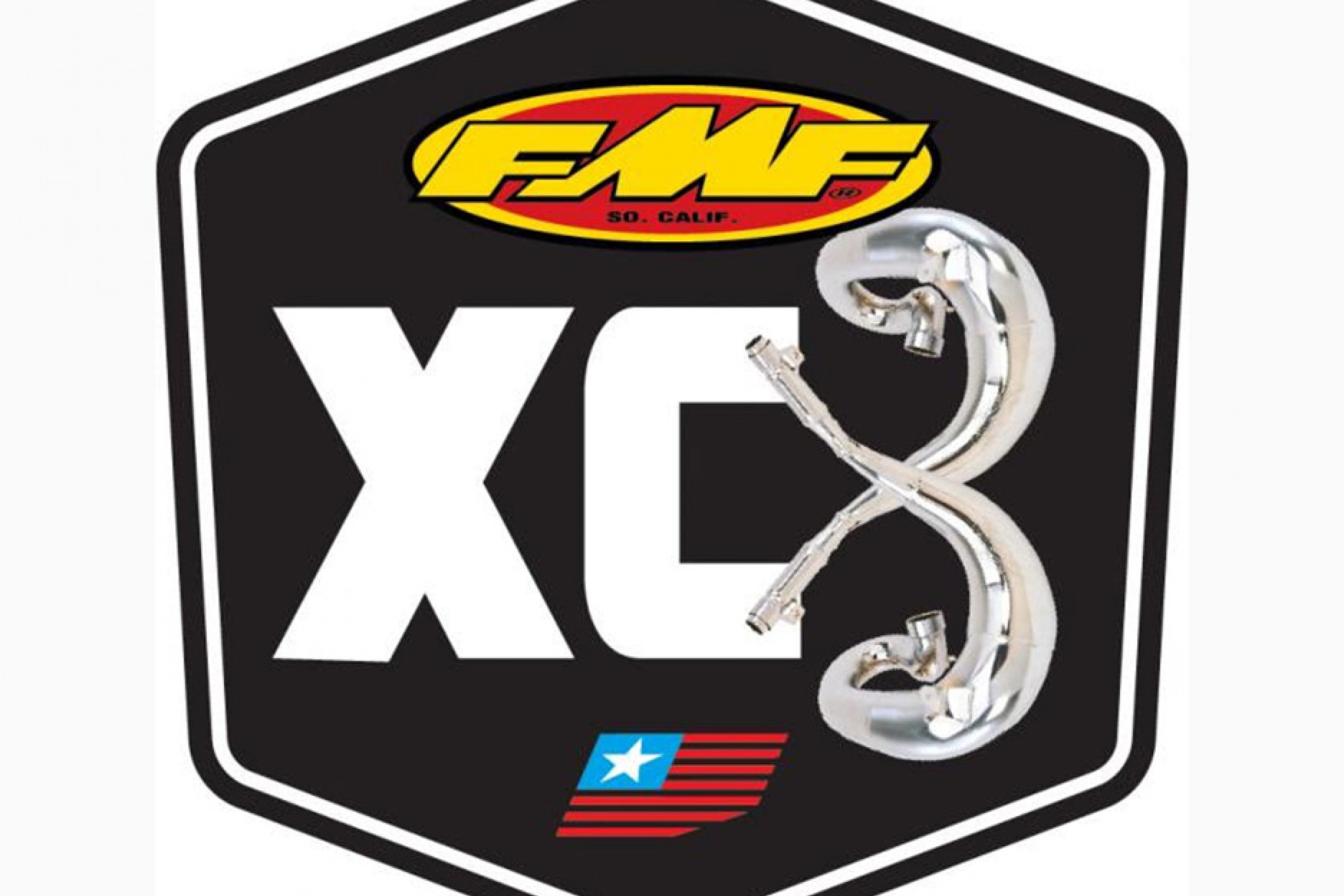 MORGANTOWN, W.Va. – Racer Productions, producer of the AMSOIL Grand National Cross Country Series (GNCC), presented by Maxxis, an AMA National Championship, is pleased to announce FMF Racing as the sponsor of the brand-new FMF XC3 125 Pro-Am class.
After supporting the GNCC series for the past 22 years, FMF has expanded their support to become the FMF XC3 125 Pro-Am class sponsor. The popularity of 125 two-strokes are testament to the number of those machines that have been present on the GNCC circuit over the past few years. The class will not only house the growing amount of 125 two-stroke machines, but also serve as a transiting step for riders who are up-and-coming, as well as riders who are in the more senior part of their career.
"Since 1973 FMF has been producing the best performance exhaust in the world," said marketing director Don Emler Jr. "The company was built on the two-stroke motorcycle platform and we still focus on the technology every day. We are excited to get behind the new FMF XC3 125 class and the GNCC series to continue to promote the fun of two-strokes. They are a blast to ride, inexpensive to own, and you just can't beat that sound or smell of pre-mix. We look forward to a great year of battles and fun. Stay classy two-strokers!"
"It's been awhile since we have had so much excitement and buzz about a new class in GNCC Racing," said event director Tim Cotter. "FMF's commitment to off-road racing, and two-strokes in particular, has substantially raised the stakes in this class."
FMF's support will allow for a $11,000 purse exclusively for the FMF XC3 125 Pro-Am class. In addition, GNCC Racing will offer $2,000, making the purse $13,000 for the entire 13-round GNCC. In addition, OEM contingency will be offered from KTM, Husqvarna and Yamaha.
The FMF XC3 125 Pro-Am class will line-up for the first-time at the 21st Annual Big Buck GNCC in Union South Carolina the weekend of March 4 and 5. For more information on the series, visit the official website at GNCCracing.com or call (304) 284-0084. Join the conversation on the series Facebook page, follow us on Twitter and Instagram, and be sure to always hashtag #GNCC.