Georgia Dome
Atlanta

,

GA
Atlanta
Monster Energy AMA Supercross Championship
For a man who can push some of the most battle-tested human beings in the world to their physical limits, Aldon Baker is a surprisingly easy-going guy. He's usually smiling and always friendly, but he had a little extra twinkle in his eye Saturday in Arlington. He and his boys were all headed home.
"Oh yeah," he said. "The plane ticket from here goes to Florida. Can't wait."
Baker and his riders—Marvin Musquin, Ryan Dungey and Jason Anderson—aren't alone. A lot of their competitors are on the exact same plan. Heck, it feels like the entire pro pit is set to pull up stakes. Ken Roczen flew from Dallas to Florida. Mike Alessi flew from Dallas to Florida. Chad Reed is back in Florida. Justin Brayton will now be based at Club MX in South Carolina. Trey Canard will spend some time at home in Oklahoma before heading to Florida with his coach Tim Ferry. When they're ready to go racing, James Stewart and Blake Baggett will work out of their Florida compounds. The list goes on.
"I like it a lot better," says BTOSports.com-KTM-WPS' Brayton, who learned the Carolinas while spending a few seasons with Joe Gibbs Racing Yamaha. "Club MX has two supercross tracks, that's all you need."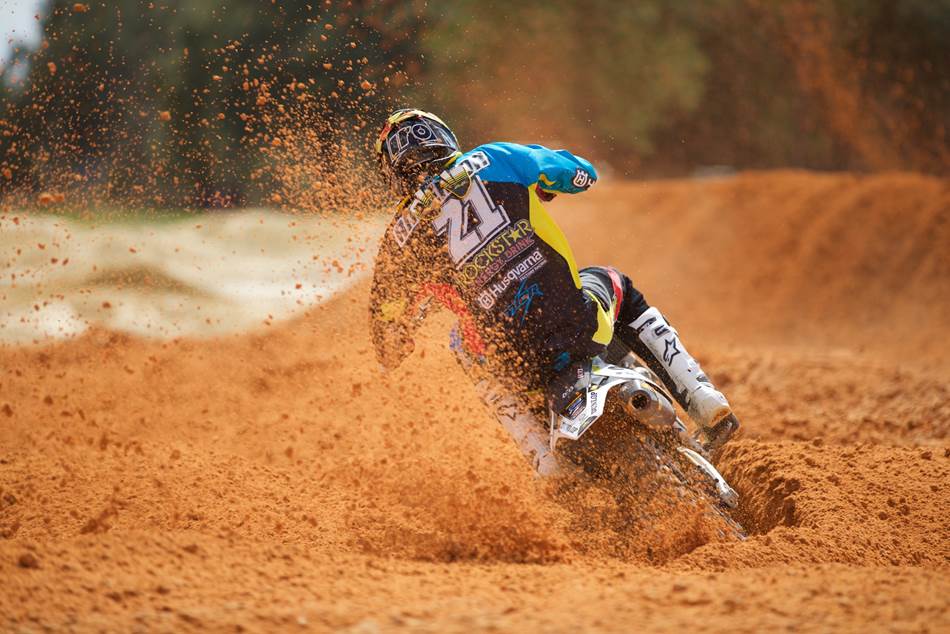 California has a plethora of places to ride, with each OEM brand operating a track or two, and then a variety of public facilities also building pro-only SX practice tracks. That's good for variety, but the California dirt, weather and distractions are a drawback. There's often only a short window each day where the track is truly ridable. You can make it too wet in the morning with water, which will make it good for riding a few hours later, then it will dry out too the point where it's unsafe or dusty by late afternoon. On the east, the dirt is softer and holds moisture more naturally, so the riding window can stretch much further. It's much more time efficient, too.
First, California traffic is a huge issue. Second, being so close to the center of the motocross industry has its drawbacks. There are always sponsors to visit and opportunities to be had—good for business, bad for a training schedule. By now most of the riders have been out there since October, so they've shaken enough hands, signed enough deals and said enough hellos. Now they're just living out in the sticks and going riding and training with their buddies.
How do they make the move? That becomes a complicated puzzle of shipping and packing, with some assists from wives or girlfriends, man-friends and mechanics. The bikes are actually the easiest part, as factory mechanics will build a fresh practice bike and ship it east. That's extra work, but the last few months have involved daily test sessions at the factory tracks, and they're about to get some relief from that anyway.
"We don't have to do all that time at the test track anymore, but we've just added coast-to-coast flights, so our schedule works out about the same," explains Canard's Honda HRC wrench Brent Presnell. "But I'll tell you—the real work is done by the practice mechanic."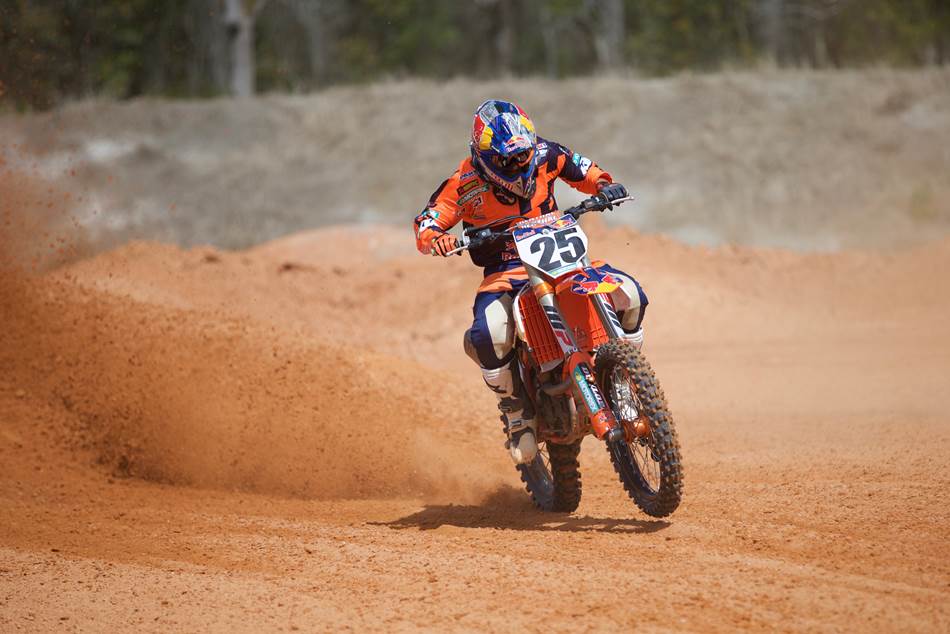 Canard's practice mechanic is Mark Russell, who actually used to handle practice bike duties for Tim Ferry. Mark is based out of Canard's track in Oklahoma, which is where Trey will spend a bit of time. Then it's on Mark to drive the stuff from there to Ferry's place in Florida when it's time for that move. When I asked Canard, Ferry and Presnell about the work that goes into the move, they gave all the credit to Russell.
The practice mechanic handles stuff like bikes, tools and parts, but what about real life? How hard would it be for you to live bi-coastal?
Chad Reed packed a van full of stuff and shipped it to Florida. That van was stuffed to the max, but it didn't have a single bike part inside of it.
"We have everything we need to work at Chad's track in Florida," says his mechanic Shane Drew. "We don't need to ship parts inside the van. Then van is for the family things. He's got three kids!"
Reed used a van, while Canard will get some help via Mark Russell's Oklahoma-to-Florida drive. But there are still even smaller details to be handled. Roczen's girlfriend Courtney says it was no picnic lugging five bags through the airport in Dallas, for example. Some things just can't be shipped, driven or built by a mechanic.
"One thing important is we have to take our cats to Florida. We have three cats, so we need to be on point," explains Marvin Musquin. He and his wife Mathilde (and the three cats) flew to Florida after the previous weekend's race in San Diego.
"I guess I just needed some time with Aldon in Florida to myself!" joked Marvin.
"I have some clothes in Florida but you always have your favorite clothes that you want with you," he explained. "I still do pack a lot of things. I have a lot of bags and always some gear, your favorite gear that you want to take for practice. Things like that. It was a little tough because right after San Diego we drove home to Corona. We went to bed late and then flew to Florida on Sunday. So it was a little tough, but we made it happen and now we're there in Florida. We like it there—it's cool."