Privateer Recovers Bike That Was Stolen at Anaheim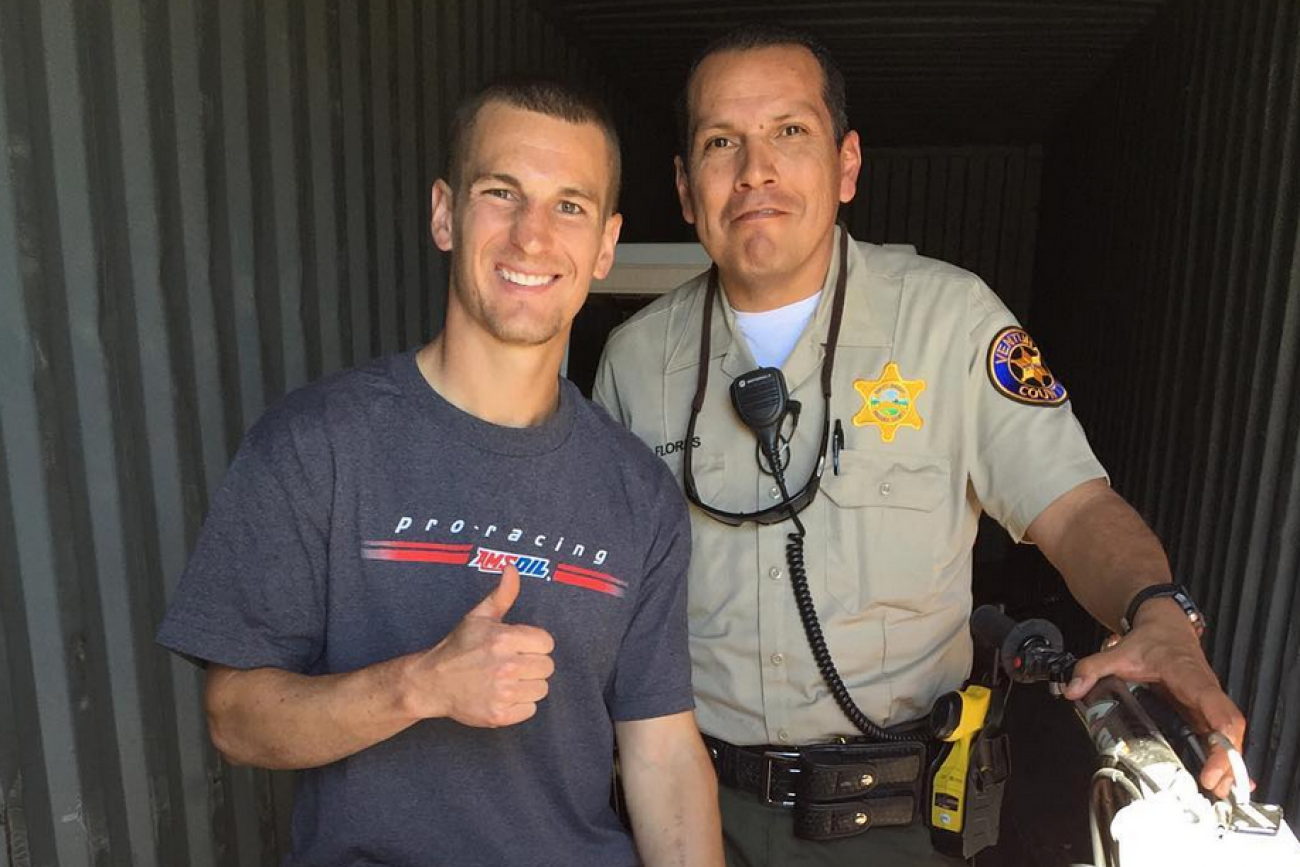 Anaheim, CA
Anaheim 2 (A2)
Monster Energy AMA Supercross Championship
Some stories just have a good ending.
On Saturday, privateer Michael Akaydin had his bike stolen from the tunnel at Angel Stadium, home of Round 3 of Monster Energy Supercross.
Michael, as well as many others from around the industry, posted about the robbery on social media. Later that night, according to a social media post by Akaydin, Brandon Biro, a photographer/videographer based in SoCal, spotted his bike and took down the license plate of the vehicle.
Finally, yesterday morning, Akaydin recovered his only bike. "HUGE THANKS to three complete strangers that helped put the scumbag behind bars and helping me track down my bike," he wrote on Instagram. "@biro_brandon for spotting the truck and getting a pic...you sir will get a jersey or something!!, @taylortech_dirtcustoms for recognizing his sticker on the tailgate and digging for more info and staying up all night, and @carter_128 's dad @halpaindad for investigating all night and giving the advice to finally find my bike!! #teamwork #motopeoplearegoodpeople"
We hope to have more on this bizarre story later this week. Check out a timeline of Akaydin's Instagram account below.