Chris Bach to Compete in the JNCC Season Finale
MORGANTOWN, W.Va. - As part of a continued alliance with the Japan National Cross Country (JNCC) Series, Japan's all-motorcycle cross-country championship, the AMSOIL Grand National Cross Country (GNCC) Series, presented by Maxxis, an AMA National Championship, is proud to announce that GNCC XC1 Pro rider Chris Bach will compete in Japan's AAGP finale Sunday, November 8, at the Jigatake Ski Resort in Omachi City, Nagano.
"It is truly an honor and great opportunity to be chosen to race the final round of the 2015 JNCC as their guest GNCC athlete," said Bach. "I'm overwhelmingly excited to race and work alongside Honda Japan. The JCR Honda team has a great and longstanding working relationship with Honda Japan, in addition to the obvious relationship with American Honda, and I look forward to representing our team, the GNCC community, Racer Productions, and all of our great team sponsors next month."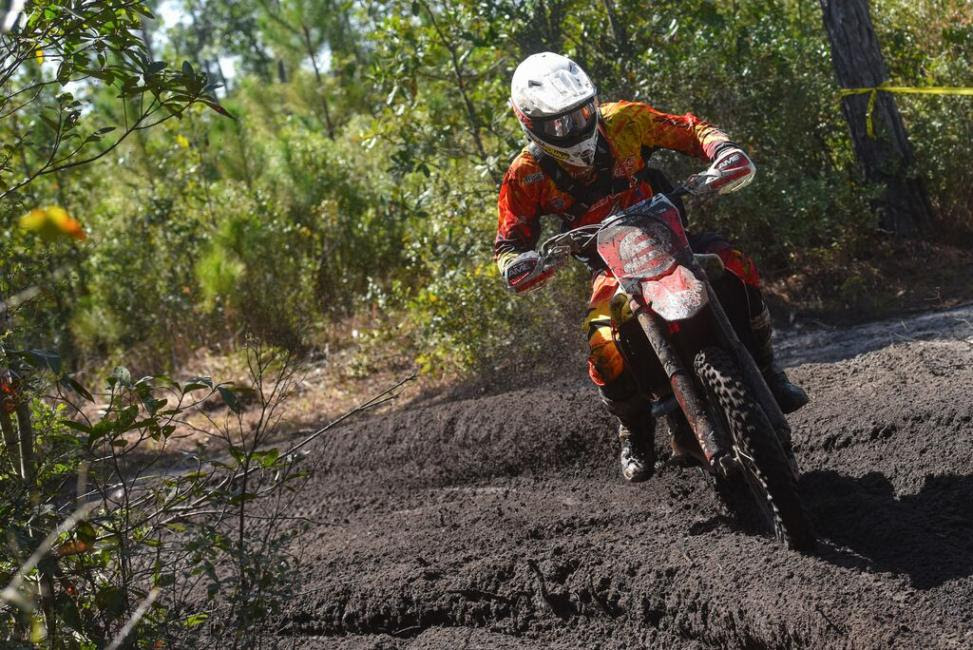 Bach follows GNCC racers such as Paul Whibley (2006); Jason Raines, Charlie Mullins, and Rodney Smith (2007); Nate Kanney and Thad DuVall (2008); Josh Strang and Kailub Russell (2009); Cory Buttrick (2010); Jesse Robinson and Jason Thomas (2011); Rory Mead and Josh Strang (2013); and, most recently, Jordan Ashburn (2014) in being selected to represent GNCC Racing in Japan.
It is a tradition for JNCC President Masami Hoshino to invite GNCC riders to the season finale in exchange for Japanese riders that will compete in a single round of the GNCC series. In June, Hoshino came to the Snowshoe GNCC with one of Japan's most talented off-road racers, Kosaka Tatsuya. Tatsuya competed in the XC2 Pro Lites division.
Bach's mechanic, Eric Siraton, and Racer Productions' Jared Bolton will accompany Bach as he makes his bid against Japan's top off-road talent. The three-hour AAGP in Japan follows the same format as an American GNCC. For more information on the JNCC, please click HERE.
For more information on the GNCC series, visit the official website at www.gnccracing.com or call (304) 284-0084. Also follow us on Facebook, Twitter, and Instagram for exclusive content and to catch the latest news on Chris Bach and his adventure with JNCC Racing.