Welcome to Racerhead. Today was supposed to be the day we heard about some team changes, but I just checked in and haven't seen anything, so maybe Monday—and I do know that's when the 2016 Lucas Oil Pro Motocross Championship schedule will be released.
So what to make of the Motocross of Nations? I was not there, but I watched very closely online and kept up on all the chatter and banter afterward. We've covered it all week long, but I wanted to get a few of my own takes on it out there, and then start looking forward to 2016. Team USA sort of had the deck stacked against them with the home team from France, but the French did not win as a result of that.
Rather, they won because Romain Febvre rode another superb race, adding a nice cap to a brilliant season in which he went from a long-shot MXGP rookie to the FIM MXGP World Motocross Champion. Marvin Musquin, after years of struggling at this event, finally rode with the vigor and tenacity we are used to seeing here on the AMA circuit, where he prefers to race after having left two FIM World Championships on the table. And their third man, Gautier Paulin, the MXGP runner-up to Febvre, was not fantastic in this race, but he was last year in Latvia, going 1-1 in a ride every bit as impressive as Romain's was this time. But when he realized he wasn't going to be at his best this year, he rode for his team and country, and it was just enough to hold off the Americans.
They were also the best prepared. Remember a few weeks back when we showed you the video where they all went to Ernee (sans Musquin, who was in the States battling Jeremy Martin for the AMA 250 Lucas Oil Pro Motocross Championship)? They spent a weekend on the track, going through a walk/ride-through, staying at the hotels they would be in, riding at the time of the day their motos would be, and just having a full-on pre-run of what the Motocross of Nations would be like. It was a smart move by a team that was almost singularly focused on winning. That's the luxury you have when you're the home team, and we will have that luxury, too, when the MXoN comes to Glen Helen in 2017.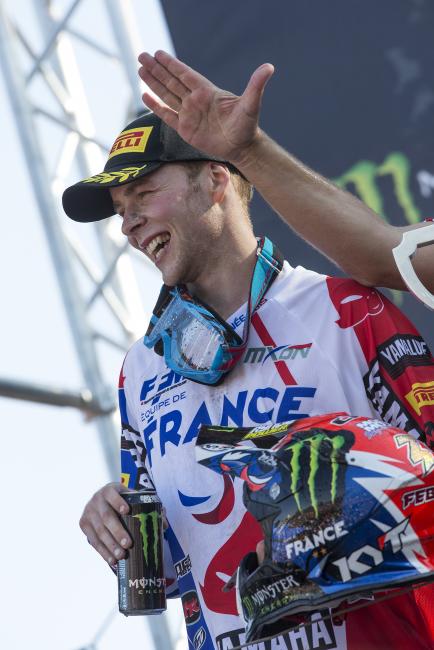 I met Febvre for the first time at Glen Helen. My friend Ben Cobb from Alpinestars introduced me to Romain and his girlfriend Margot. He is a super-nice guy, modest and absolutely appreciative of the dream season he's had. Febvre was thinking about America after he got pushed out of the MX2 class in Europe by that under-23 age restriction meant to add to the ranks (and empty gates) of the MXGP class, and when nothing panned out in the States, he stayed in Europe and rolled the dice as the number-two guy on Michele Rinaldi's Yamaha team. It didn't take long before he was number one, and once he grabbed the red plate with the points lead, he kept it. He had the title clinched by the USGP, which he also won in an impressive ride against Josh Grant and young Cooper Webb, and then he added this MXoN sweep of his motos to carry France home.
Interestingly, none of the twenty-two Team USA configurations that won the MXoN over the years was ever the same. Similarly, two of the three riders who helped France to a second straight win weren't on last year's winning team. Only Paulin returned, as Dylan Ferrandis and Stephen Frossard were both out. This was truly the year of the French, and Febvre, Paulin, and of course Musquin are all great (and fast) men.
As for our guys, how can you not be proud of the "red, white, and blu cru" of Justin Barcia, Jeremy Martin, and Cooper Webb? They rode to win, they gave it hell, and they never gave up. With Ryan Dungey on a well-earned sabbatical, Ryan Villopoto in retirement, and James Stewart just now getting back in the game, we might have had some other options, but Roger DeCoster and the AMA's Kevin Crowther chose a solid, fast, and committed squadron of young men. They will all be back someday. Barcia's moto win was well-earned, and so were the performances of Webb and Martin.
We really were one or two breaks away, and had Cooper not stalled in the last moto, or Cooper and Justin had better starts in the last moto, or Martin taken the inside gate the first time out…well, woulda-coulda-shoulda. Well done, nonetheless.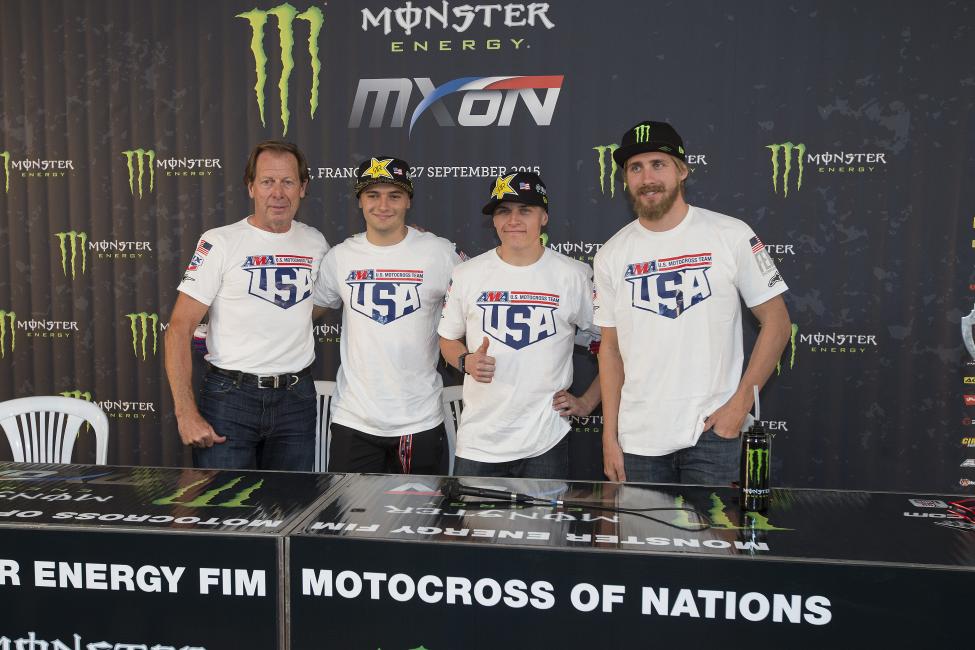 The most mind-boggling ride, however, was not Febvre's 1-1, or Webb's solid efforts on the 450, or even Musquin nearly winning the first moto outright. For me, it was the back-to-the-future performance of Ben Townley, one of the nicest yet fiercest competitors I have ever known. Ten years ago, he gave the GOAT all he wanted here while riding a yet-to-be-equal KTM 450 at Ernee, and it opened a lot of Americans' eyes to what BT was capable of. He moved to America for 2006 and began an ill-fated campaign that saw him win a Lites SX title and a few nationals, but also an Evel Knievel-esque list of injures. His prime years were something of a wash. He retired in 2013, having never really shown us what he had, going back to his native New Zealand to help train younger riders, run a race team, and just be a global ambassador for motocross.
When he showed up at Glen Helen for the USGP, I wasn't really expecting much. But BT101, as he came to be known here, looked pretty damn good—though just a shadow of his former self. I was not expecting to see what I did in Ernee, and I was truly blown away by his spirit, his speed, his staying power, and his sheer drive to win. Townley's ride was one of the most impressive things I can remember at the des Nations, or really any other race I've ever seen. It would be the equivalent of, say, Ivan Tedesco coming out of retirement and riding for Team USA, and then beating all but the newly crowned FIM MXGP World Champion. It was almost Stefan Everts-like, harking back to 2006, only Stefan was the reigning FIM MX1 World Champion in his last big race. Townley's last big race was maybe two years ago. This was an unexpected curtain call on the world stage akin to Bob Hannah helping Team USA win in 1987.
All that said, time to be a critic of the race: Why didn't Townley get penalized for going off the track and to the inside of the third turn and subsequent jump off the start in the final moto, which even Paul Malin mentioned as a no-no? He caught a lucky break there, and Team USA a bad one, but then again, we've had more than our fair share over the years. To me, the moment Cooper Webb stalled his 450 before pit lane was the real pivotal moment of the last moto. If he hadn't stalled there and lost a few positions, it might have been an even better race to the finish!
Congrats to the French—all nice guys, all fast guys, all great fans—and also Belgium for getting back on the box, and especially Ben Townley. And congratulations to our own boys Justin, Cooper, and Jeremy, and of course Roger DeCoster. They went there to win and they almost did.
And speaking of Roger DeCoster, here's an interview Austin White did with "the Man" at the event about Team USA.
And check out Austin's fantastic remastered film from the MXoN right here.
And Johnny O'Mara, a multi-time winner of the MXoN and the current trainer/advisor to Jeremy Martin, spoke after the event with Eric Johnson.
Flash Trivia: Justin Barcia just became the third American to have won a moto outright in the Motocross of Nations, yet not be on a winning version of Team USA. Who are the other two? The answer is farther down below.
Here's the rest of Racerhead.
BEST BUDDIES (Steve Matthes)
We had Cooper Webb on the PulpMX Show this week, and he talked quite a bit about his MXoN weekend. Webb admitted that he was a bit nervous out there but didn't want to make a mistake and throw it away. Webb and Febvre had four motos over two weeks of good battles, with Febvre coming out on top all four times. Cooper laughed about that and said that they're going to see each other quite a bit here, as Webb and Febvre are set to head over to Sugo for the All-Japanese National (Trey Canard and Tim Gajser are also set for this). And then they'll both be at the Lille Supercross later in November. Febvre's been great, Webb's an emerging star in the USA, and I think these two better get used to racing each other. It's going to happen a lot in the next decade.
PRO PERSPECTIVE (David Pingree and Jason Thomas)
PING: Off-season racing has changed. It used to be Bercy, Genova, Madrid, Geneva, and a couple other European races that laid out big money for U.S. riders to attend. But now, between a USGP, the MXoN, Red Bull Straight Rhythm, and the Monster Energy Cup, there really isn't time to do races like that. Add in the fact that many riders aren't getting a vacation because of those events, which they are obligated to attend, and the off-season gets really short. Honestly, if you aren't in full prep mode when November hits, you are already behind the curve.
And none of these races are a good indicator of what's to come the next year. The Red Bull Straight Rhythm has entertainment value, but jumping in a straight line is not going to give you a glimpse at your next supercross champion. And the Monster Cup isn't a good read either, or Davi Millsaps would have a #1 on his bike in Anaheim (though I think one will be on his BTOSports.com KTM in two weeks at the MEC). I think the guys who are really doing it right are the ones who sit most of these races out and focus on what really matters—the first round in January.
THOMAS: The off-season was one of my busiest times of the year, and also one of the most profitable. I would line up week after week for international races from October through December. As Ping said, it came at a cost, as I would be completely exhausted when Anaheim arrived. When most of my competition was ramping up for a new season, I was struggling to figure out what time zone I was in. It wasn't a good plan if I was hoping to contend for anything in America. For me, though, I knew that winning American supercross races wasn't realistic, so I wanted to make every dollar I could. I was in it to make money—plain and simple.
I would agree with Ping in that the Euro SX and Red Bull/Monster events here in October don't mean much in the way of 2016. Riders like Larry Ward, Steve Lamson, and Robbie Reynard were damn near unbeatable in Europe, but would not be in contention for supercross titles when the real season started. It's just a different situation and environment come January. These races are fun to race and fun to watch and great for paying bills—that's about the extent of the significance though.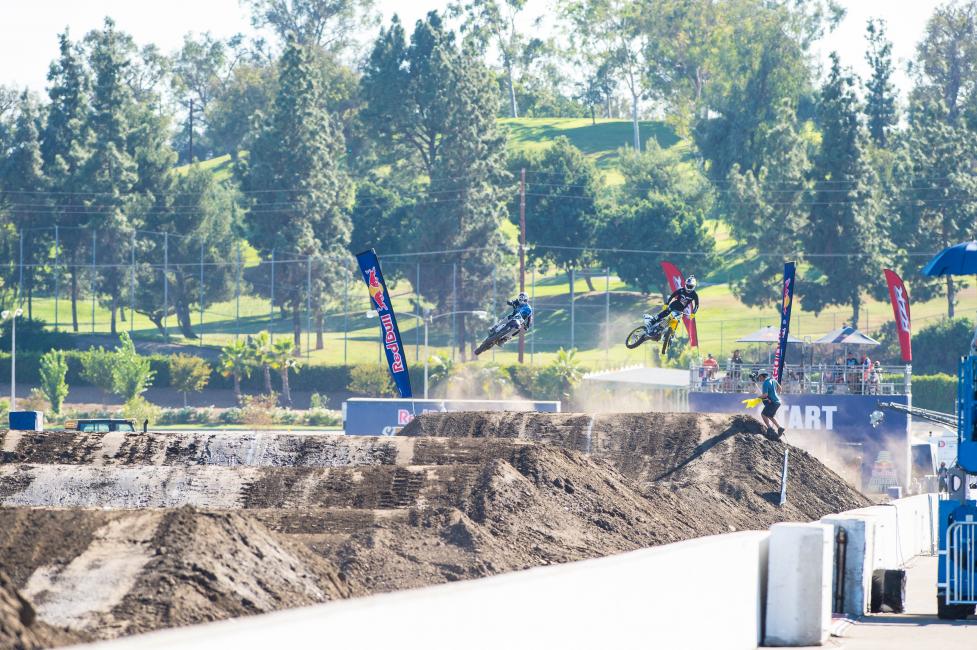 A NEW MONSTER (Matthes)
We had Chad Reed on the PulpMX Show last Monday for some discussion on the recently finished Motocross of Nations and what he's doing next year. I tweeted a few weeks ago that I believe Reedy will be on a factory Yamaha team, with Monster as a title sponsor. Chad played it coy on the show, talking about how he hasn't signed anything yet, and I'm sure that's true. But later on in the conversation he talked about working with younger riders and being back at Yamaha and all that. Without saying it's done, he was saying it's done. And from what I hear, Lars Lindstrom, his mechanic, started at Yamaha yesterday, and the team will be at the Monster Energy Cup with the #22. No word on whether Lindstrom was given my old bench at Yamaha so he can soak in the four years of greatness that went on over there.
I believe Justin Bogle will join him, and I've heard one more guy will be added, as Reed is going to be on a supercross-only deal. So stay tuned for more info on this as it develops. Reed won a race last year, threw away a few more podiums, and has been riding the new Yamaha YZ450F for a while now. He'll be a factor every week this year.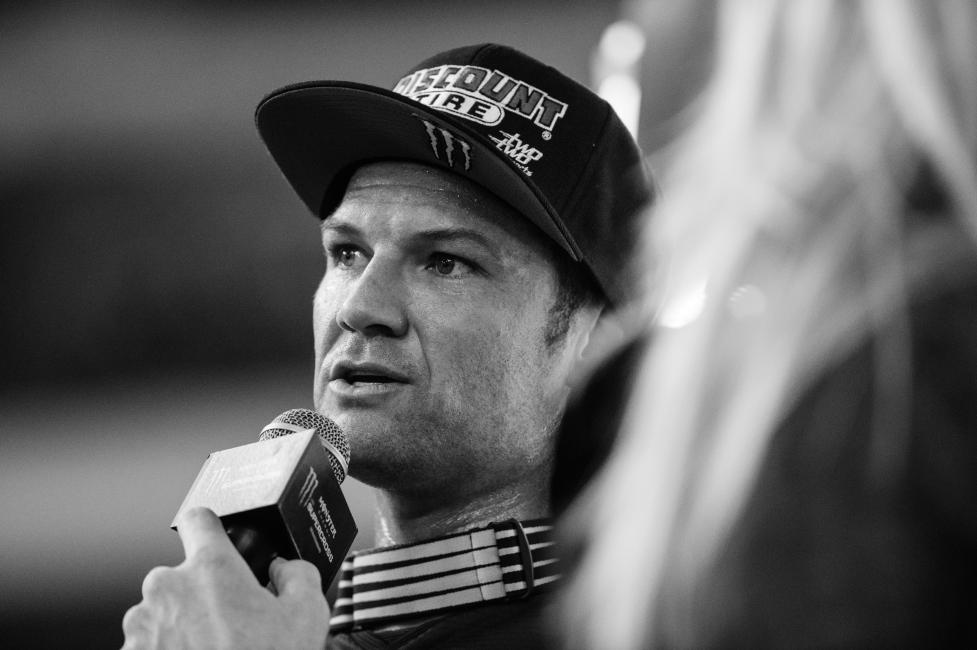 NOW FOR SOMETHING COMPLETELY DIFFERENT (Jason Weigandt)
The global pro racing calendar moves from the oldest event (Motocross of Nations) to the newest with Red Bull Straight Rhythm next weekend. This event was all new last year, and year two promises to be different again because, while it still takes place at the Fairplex in Pomona, California, the whole thing has moved from the drag-racing strip to the horse-racing track. That doesn't really impact the track—it's still a half mile of supercross-style obstacles, sans turns—but it sure will give the event a unique feel. Last year it was crazy hot out there in October. It's not supposed to be as warm this year, but at least there are covered (shaded) grandstands just in case.
The track has been changed quite a bit, though, with an official telling me the goal is that if someone clicks on a YouTube link for Straight Rhythm a few months from now, they'll know if they're watching the 2014 or 2015 event immediately, because the track will look that different. The coolest part I've heard about is the elevated start. Like, really elevated. Supposedly the start gates will sit a good fifteen feet above ground, and the riders will launch off and then down a ramp. First time we've seen something like that.
Also, the event features extra star power with Ken Roczen and Ryan Dungey signed up to compete, and of course last year's champion James Stewart makes his return to competition. I got to bench race about possible outcomes with Travis Pastrana and Grant Langston (who both came out of retirement to actually race the event in 2014) as well as David Bailey in a special pre-race show Red Bull put together. Check it out here.
As for the des Nations, I have about a thousand more things to say about the event, but I think the thousand other stories, videos, and pictures we posted this week probably sum it up well enough. We really covered the crap out of it, and we hope you enjoyed it. The last three years, the aftermath of the Nations has been tough on patriotic American fans, but I get the sense this year that everyone was just proud of the effort our boys put in, win or lose.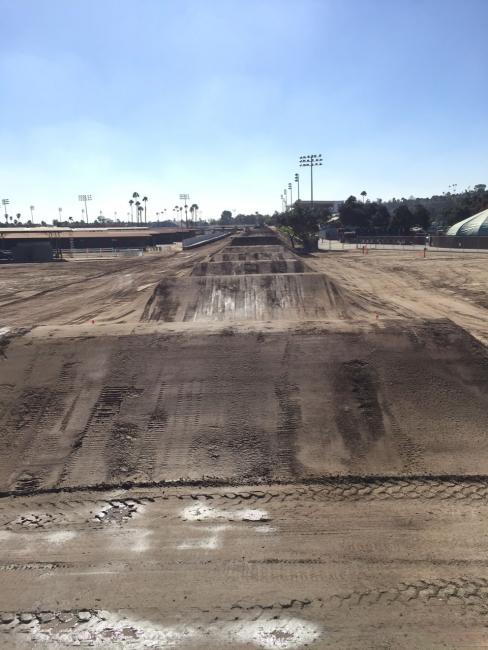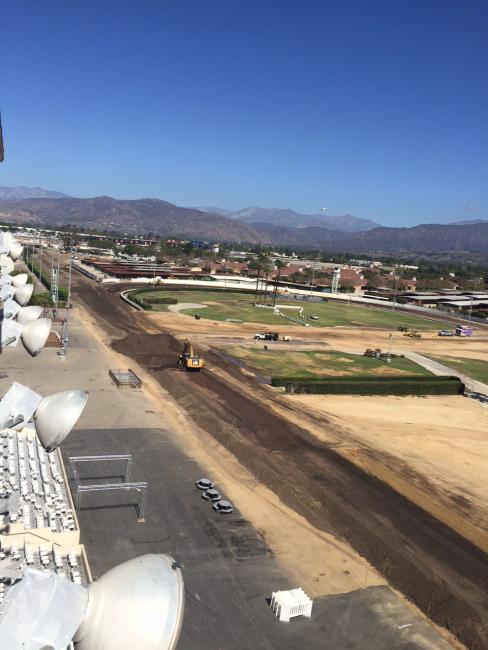 THE NUMBER: 45 (Andras Hegyi)
Cooper Webb became the forty-fifth Team USA rider to finish on the podium at a Motocross of Nations at this year's event. Cooper Webb was the rookie this year, but he was able to help Team USA finish a strong runner-up to France. The 19-year-old Webb became the eleventh American who has only podiumed and not won the MXoN, joining a list that includes Brad Lackey, Jim Pomeroy, Jimmy Weinert, Tony DiStefano, Steve Stackable, Gary Semics, Kent Howerton, Justin Barcia, Eli Tomac, and Jeremy Martin.
The most successful competitor in Team USA history is Jeff Ward, who got seven podiums in the MXoN (and nine if we count the old Trophee des Nations). The American rider with most podiums, but without being on a winning team, is Justin Barcia. Here's the entire list, along with the years:
Jeff Ward – 7 podiums (1983, 1984, 1985, 1987, 1988, 1989, 1990), 7 wins
Ryan Dungey – 6 podiums (2009, 2010, 2011, 2012, 2013, 2014), 3 wins
David Bailey – 5 podiums (1982, 1983, 1984, 1985, 1986), 5 wins
Jeff Emig – 5 podiums (1992, 1993, 1994, 1995, 1996), 3 wins
Ricky Carmichael – 4 podiums (2000. 2003, 2005, 2007), 3 wins
Ryan Villopoto – 4 podiums (2006, 2007, 2008, 2011), 4 wins
Johnny O'Mara – 4 podiums (1981, 1982, 1984, 1986), 4 wins
Ricky Johnson – 4 podiums (1984, 1986, 1987, 1988), 4 wins
Mike Kiedrowski – 4 podiums (1989, 1991, 1993, 1994), 3 wins
Jeff Stanton – 3 podiums (1989, 1990, 1991), 3 wins
Ivan Tedesco – 3 podiums (2005, 2006, 2009), 3 wins
Ryan Hughes – 3 podiums (1995, 2000, 2003), 1 win
Tim Ferry – 3 podiums (2003, 2007, 2008), 2 wins
Justin Barcia – 3 podiums (2012, 2013, 2015), 0 wins
Blake Baggett – 2 podiums (2011, 2012), 1 win
Eli Tomac – 2 podiums (2013, 2014), 0 win
Jeremy Martin – 2 podiums (2014, 2015), 0 wins
James Stewart – 2 podiums (2006, 2008), 2 wins
Tony DiStefano – 2 podiums (1974, 1977), 0 wins
Ron Lechien – 2 podiums (1985, 1988), 2 wins
Damon Bradshaw – 2 podiums (1990, 1991), 2 wins
Mike LaRocco – 2 podiums (1992, 1994), 1 win
Jeremy McGrath – 2 podiums (1993, 1996), 2 wins
Steve Lamson – 2 podiums (1995, 1996), 1 win
Andrew Short – 1 podium (2010), 1 win
Trey Canard – 1 podium (2010), 1 win
Brad Lackey – 1 podium (1974), 0 wins
Jim Pomeroy – 1 podium (1974), 0 wins
Jimmy Weinert – 1 podium (1974), 0 wins
Steve Stackable – 1 podium (1977), 0 wins
Gary Semics – 1 podium (1977), 0 wins
Kent Howerton – 1 podium (1977), 0 wins
Chuck Sun – 1 podium (1981), 1 win
Danny LaPorte – 1 podium (1981), 1 win
Donnie Hansen – 1 podium (1982), 1 win
Danny Chandler – 1 podium (1982), 1 win
Jim Gibson – 1 podium (1982), 1 win
Broc Glover – 1 podium (1983), 1 win
Mark Barnett – 1 podium (1983), 1 win
Jake Weimer – 1 podium (2009), 1 win
Bob Hannah – 1 podium (1987), 1 win
Billy Liles – 1 podium (1992), 1 win
Travis Pastrana – 1 podium (2000), 1 win
Kevin Windham – 1 podium (2005), 1 win
Cooper Webb – 1 podium (2015), 0 wins
There's a historical asterisk that should be added: the Team USA numbers above do not reflect the Trophee des Nations, which ran a week before or after the event up until 1984. Team USA won it the last four times it was held (1981-'84). So we should decided to figure in a separate bracket for the guys who won those races:
Jeff Ward – 9 podiums (1983, 1984, 1985, 1987, 1988, 1989, 1990), 9 wins
David Bailey – 7 podiums (1982, 1983, 1984, 1985, 1986), 7 wins
Johnny O'Mara – 7 podiums (1981, 1982, 1984, 1986), 7 wins
Ricky Johnson – 5 podiums (1984, 1986, 1987, 1988), 5 wins
Chuck Sun – 2 podiums (1981), 2 wins
Danny LaPorte – 2 podiums (1981), 2 wins
Donnie Hansen – 2 podiums (1981), 2 wins
Danny Chandler – 2 podiums (1982), 2 wins
Jim Gibson – 2 podiums (1982), 2 wins
Broc Glover – 2 podiums (1983, '84), 2 wins
Mark Barnett – 2 podiums (1983), 2 wins
And Broc Glover gets an added historical asterisk here because he stepped in to replace David Bailey in 1984 at the Trophee des Nations in Sweden after Bailey hurt himself the previous week in Finland. Glover went 2-2 in the motos, beaten only by Team USA teammate Jeff Ward.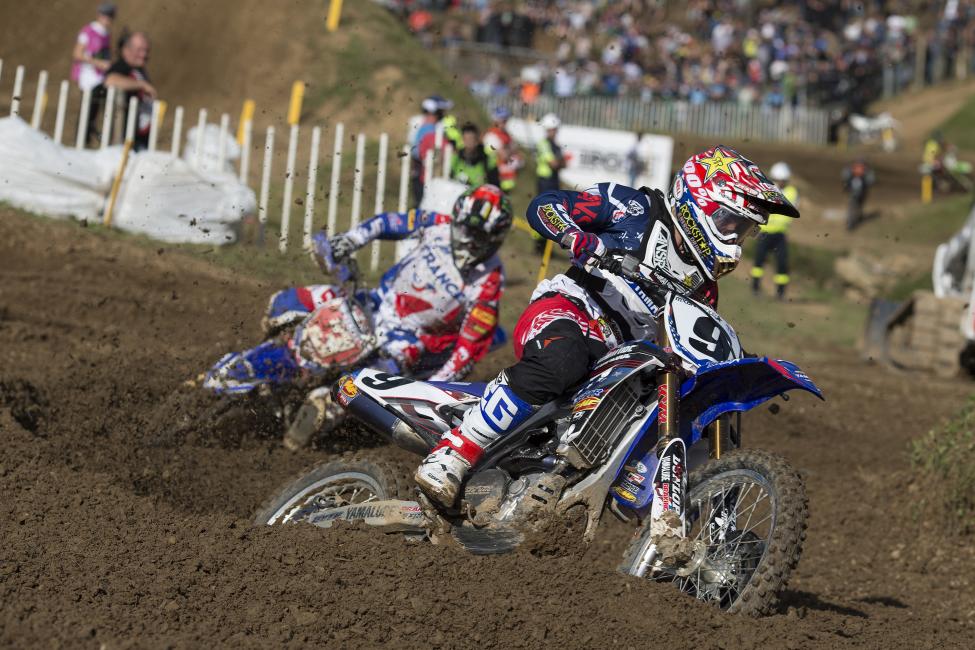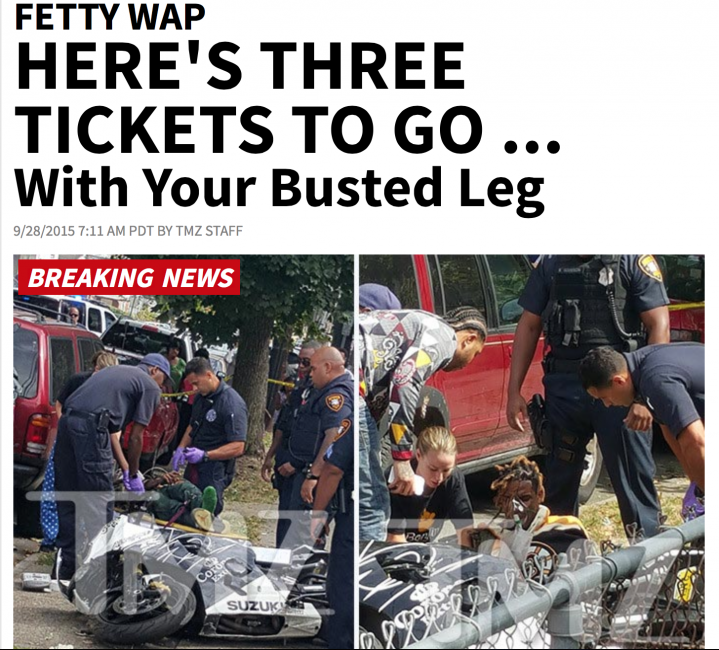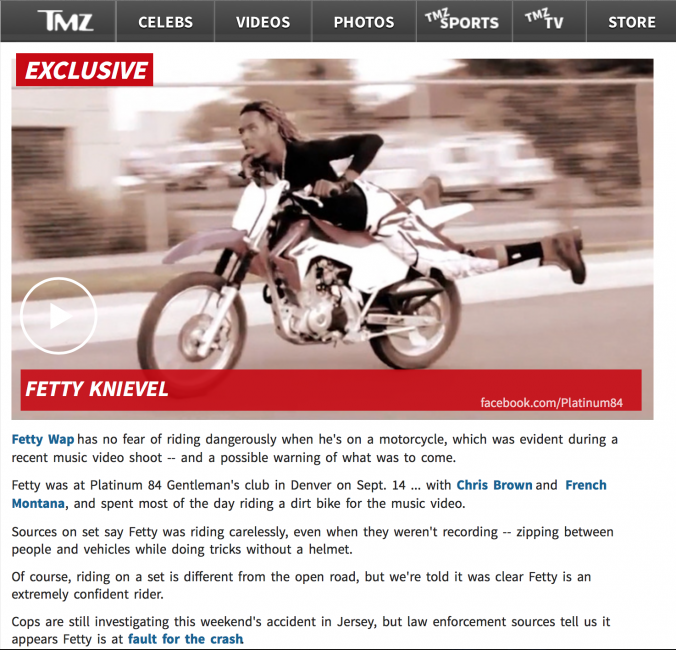 Those Fly pants lookin' good
"The Day We Buried Tom Brady." -ESPN.com
If you're a football fan, or a fan of sports media in general, you might like this bit.
"Carl Monday: Mayor responds to grandson riding dirt bikes on city streets"
"He has a fascination and a love of dirt bikes. He and some of his friends ride dirt bikes even though they are not supposed to ride them on the street. I think he is addicted, to tell you the truth," Mayor Jackson said.
RANDOM NOTES
Ricky Carmichael is hosting a ride day the popular Croom off-road riding area in Florida tomorrow.
Gate is open from 8 a.m.–5 p.m.
Fees:
Included in Annual OHV Permit
Day-Permit Rider: $15
All Spectators: $2
Ricky's Schedule:
9:45–10:00 Intro
10:00–11:00 Ride #1
11:30–12:30 Autographs
12:45–1:30 Ride #2
Pack a lunch!
Visit www.rickycarmichael.com for more information.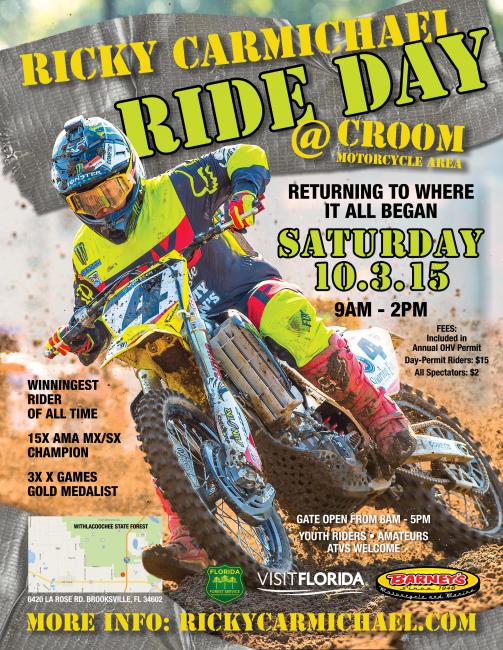 The Kawasaki Race of Champions that was scheduled for this weekend at the Old Bridge Township's Raceway Park has been postponed due to weather, according to a post on the track's website. The event has been rescheduled for October 30–November 1, 2015.
The October issue of Trials & Enduro News is ready to read for free! That's right, FREE! This month we have coverage of the Black Coal National Enduro, the International Six Days Enduro, World Trials from Portugal and Spain, plus the Trial des Nations. Not to mention plenty of news on new bikes and what's happening in the world of moto trials and enduro racing around the world!
Congratulations to FMF KTM factory rider Kailub Russell on adding the 2015 Kenda AMA National Enduro Championship to the GNCC title he already clinched. All the details are right here.
Come out October 11, 2015, the Sunday of the twenty-eighth annual Suzuki Top Gun Showdown (October 9–11) at Muddy Creek Raceway in Blountville, Tennessee, for the first Racer X-sponsored Motocross Training Facility/Camp Shootout! This will be a team race. We're not sure who's showing up yet, but we want to see the MTFs versus the GPFs and the Moto X compounders versus the SoBs (that's South of the Border, people), and whatever other top-fight facilities send riders attend.
Why should a training facility participate?
We'll provide national exposure with big coverage of the winning facility on this website and with a feature story in Racer X Illustrated
The Racer X championship trophy
Special reserved facility/camp group parking
A full page ad, free to the winning facility/camp
A free facility/camp display/vending area at the Tennessee National
FORMAT: Five riders accumulate points for their facility/camp. Racers can race multiple classes, but only their best overall score in one class will count.
RULES: No pro licensed riders will be allowed. Riders must have been enrolled and training at the facility at least thirty days in the past nine months.
TIEBREAKER: The rider who scores the best in the biggest classes. The number of riders that are in the class.
CLASSES NOT ELIGIBLE: All D Beginner classes, 50cc Multi-Speed, ATVs, Girls 12-16 years, Unlimited C/D, 55+, and 60+
We will provide each training facility/camp a reserved designated parking area, plus we will provide each facility/camp two free weekend passes. Each facility/camp can bring as many riders as they want. The overall scores from their fastest five riders (in the Sunday race) will count for the championship. The event will have a Friday practice day, a Saturday AMA Pro-Am race with all classes, then (the main event) another AMA Pro-Am race with all classes on Sunday. The Sunday race will determine the facility/camp championship.
Only the winning facility/camp name will be announced and promoted. This is winner-take-all—second place or last place or any other place isn't even going to get the same level of coverage, so these teams need to bring it.
FLASH TRIVIA ANSWER: Justin Barcia's outright moto came in a defeat for Team USA, and he's yet to be on a winning Team USA (but I'm guessing next year will be the year). The other two riders to win a moto outright but never be on a winning team are Jim Pomeroy, who won a moto in 1975, and Doug Henry, who won a moto in England in 1998, but that team lost in the mud of Foxhills; he was never on the team again. Ricky Carmichael also won the moto of the one-moto 2003 event, but Belgium won the team portion. That was a strange format and year, though.
Finally, this Racerhead is coming to you from yet another foreign land, though this one not in the motocross world. I was invited to attend a Rally Cross competition in Barbados with Ken Block, and so far I've already run into Brian Deegan, Laurette Nicoll, and Tes Sewell, all old friends I've known over the years from motocross. I know ZERO about Rally, but today Ken let me be the co-driver for three very frightening laps as he put his Ford through its paces, and I was truly blown away. I am always impressed by the things our racers do in pretty much any given corner, straightaway, rhythm section, or whoops, but this was just as mind-boggling. Thanks, Ken. Good luck tomorrow.
That's it for Racerhead—thanks for reading. See you at the races.