We can debate forever if the economy has fully recovered from the doldrums of 2008, but it has certainly picked up since then. In the little micro-economy of dirt-bike racing, the signs are there. Dealers tell me things are better, teams and OEMs are hiring staff again, and we no longer follow off-season rumors of "Will this brand even be around next year?" I went to KTM's North American dealer show last week, and there was much talk of how bad things were in 2008 and 2009, and how much healthier the industry is now.
But the term "recovery" is to be used with caution. Economic slumps make a deep impact, and few things come back exactly as they were. Look at it like this: Eli Tomac dislocated his shoulder in Thunder Valley, and the Asterisk Mobile Medic team got it back in place. But those who have dislocated shoulders before tell us the longer that shoulder is out of the socket, the more trauma for the ligaments. That trauma has the greatest impact on recovery. Yes, things go back to the way they looked before, but will they ever truly be the same?
The motocross market is in a similar situation. Yes, people are spending money again, but they're not spending it in the same way. Specifically, the local amateur motocross scene has taken a huge hit. I hear plenty about dealers making money again, brands selling bikes again, gear coming off the shelves again—maybe not at 2006 levels, but much better than five years ago. But I've heard very little, if anything, about a recovery for local motocross racing.
Meanwhile, have you checked on what's hot in the UTV or side-by-side markets? Seems like another all-new model launches into that space every six months, and it's faster, bigger, and more expensive than the last. If you think a motocross bike costing nearly ten grand is crazy, realize that the latest 1000cc foot-of-wheel-travel four-wheel-drive special-edition UTV retails for double that. And they can't make enough of them! People are back to spending money on recreation. They're just not spending it racing every weekend at the motocross track.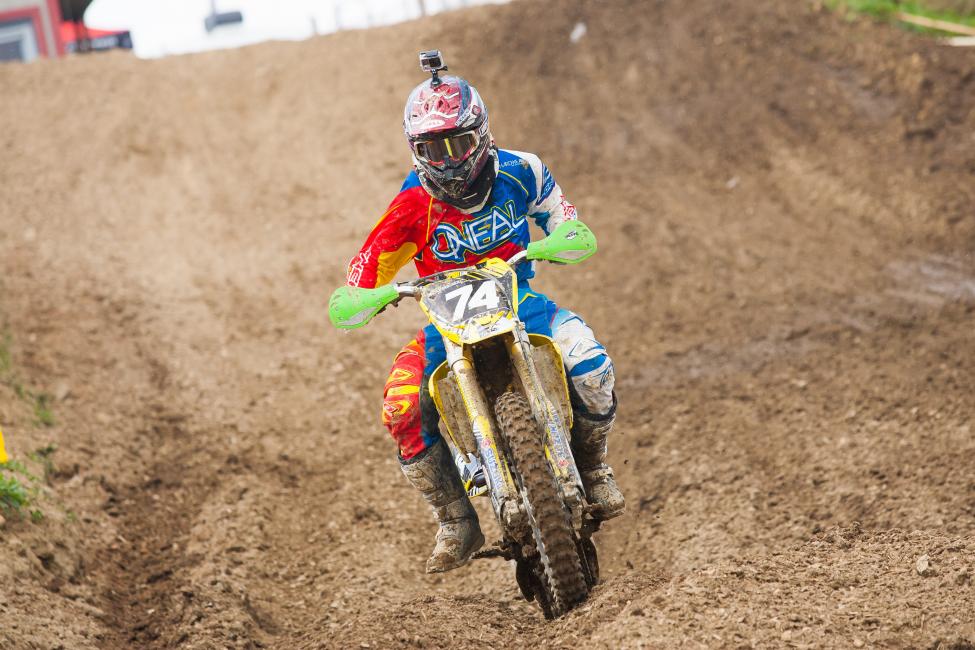 The UTV market seems new, but it's really not. This is the continuing upward climb of the ATV market, which slowly evolved from 90cc three-wheelers to larger four-wheelers, with bigger engines, tires, suspension, racks, and price tags added each year. As ATVs became bigger, faster, more comfortable, and more expensive, the latest evolution—where you can carry passengers and go bonkers fast with a roll cage around you—makes more sense.
You know what else is exploding? Mountain bikes. Again, this is a recreational purchase and one that's not exactly new. But these days my friends hang out over a mountain bike ride the way normal people catch up over some beers. Every weekend at the motocross races riders in the Charlotte area ask me if I'm going to show up for the Wednesday night races, which are a big deal. Out in California, a similar series rolls and grows. My chats with industry friends always go in this direction: "Hey, man, next time you're out here, we have to go mountain biking."
Yeah, cool. I have a nice 29er Scott mountain bike and I like to ride. But you know what activity we're supposed to be doing? Riding dirt bikes. It's getting harder and harder to do.
How many times a year do you race?
0-5 1261 votes - 59.6%
5-10 363 votes - 17.1%
10-20 328 votes - 15.5%
20 or more 165 votes - 7.8%
Don't get me wrong, people do still do that; they just don't do every Sunday at their local moto track. Practice days still bring out numbers, and a variety of off-road series, from the Amsoil Grand National Cross Country Series that we run next door, or the J-Day series up in New England, or the National Enduros, are busting at the seams with entry numbers. At these races, you know exactly when you're going to ride, and then you ride until you can't ride anymore. Then you go home.
Motocross is fun, but waiting around all day just to get a few laps in at the local track no longer seems like the best use of everyone's time. Now people just go to practice tracks and make their own schedule, or they send their kids to training facilities, where they focus on riding and less on waiting to race. Money is definitely being spent at all these training facilities—more money than has probably ever been spent before—but that's a very specialized, elite group of kids. You'd think there would be some amazing race tracks down near Cairo, Georgia, which is home to tons of great amateur talent. But those kids don't race; they just practice and train.
This weekend I chatted with rookie Jordon Smith for a moment, and he lives and trains at the Millsaps Training Facility in Cairo. When I asked him if he'd ever raced High Point before, or if he was out there doing motos at various tracks around the country every weekend, he could only laugh. Just over a decade ago, I watched Jason Lawrence race at my local track, Englishtown's Raceway Park in New Jersey, every weekend. When I moved to Morgantown, West Virginia, I watched factory Suzuki amateur hot shots Gene Stull and Broc Hepler race High Point and Steel City every weekend. That's rare these days.
Somewhere during this evolution, this recovery, we've seen markets explode around motocross. Mountain bikes are cheaper, safer, and, most importantly, easier to access. Mountain bike hot spots are much more common than motocross tracks. When there are motocross tracks, folks would rather get in, turn some laps, and get out. Even better, they'll find a private track so the schedule gets even more flexible. Private tracks don't have races—but folks will sacrifice that to do more riding in less time. If you want to ride even more and get the thrill of actual competition, go off-road, where you can fit five hundred riders on a long track at the same time, and everyone rides until arm pump is gone and hands are blistered.
Those that want to spend more money buy crazy side-by-sides, which require zero training and produce zero fear. Those that want a more athletic experience go mountain biking, or ride and train all day (and live) at places like MTF.
Add it all up and the numbers are there. People still go to their local dealer and buy bikes, parts, gear, and accessories. They might even buy something more expensive than a dirt bike, and while racers are always looking for a deal under the guise of "sponsorship," side-by-side drivers and ATV riders are willing to pay retail. Even the mountain bike gang, now pumped full of motocrossers, is surely making gear decisions based on what their favorite motocrossers wear. It's all there, it's all being spent, so it all looks good. But if locals aren't racing local races on local tracks, what does the sport of motocross racing really look like? Definitely not the same.
Drop Weege a line at jasonw@racerxonline.com if you want o share your thoughts or stories from your local track.