Mt. Morris, PA
High Point
Lucas Oil AMA Pro Motocross Championship
450
Jimmy Albertson – Shoulders
Comment: Albertson had bilateral shoulder surgery and is out for the year.
Trey Canard – Arm
Comment: Canard broke his left arm in Detroit. Team Honda HRC will reevaluate his situation after this weekend. Fredrik Noren is filling in until Canard returns.
Adam Enticknap – Wrist
Comment: Enticknap's wrist, which was broken in several places, required surgery. The procedure went well and he's out for the immediate future.
Josh Grant: Knee
Comment: Grant had arthroscopic surgery on his knee last week to clean up the damage sustained to his meniscus at Thunder Valley. He says he's looking forward to getting back on the bike and hopes to return at Budds Creek.
Josh Hill - Collarbone, Ribs, and Lung
Comment: CycleTrader.com/Rock River Yamaha's Josh Hill is out for the summer after sustaining serious injuries during supercross.
Robert Lind – Chest Wound
Comment: Lind is out and is recovering from injuries sustained in supercross.
Andrew Short – Kneecap
Comment: Short broke his kneecap in supercross and will miss High Point. It's unlikely we'll see him line up again in the next several weeks.
Eli Tomac – Shoulder
Comment: Tomac dislocated his right shoulder and tore his left rotator cuff in a crash at Thunder Valley. He underwent surgery on the left shoulder last week and is expected to have surgery on the other shoulder in two weeks. Tomac is out for the season.
Jake Weimer – Humerus, Lung, Throat, and Concussion
Comment: Weimer had a big crash in Detroit during supercross and sustained a broken right humerus, collapsed left lung, concussion, fractured Adam's apple, bruised vocal chords, and a split chin. His recovery is going well, but he probably won't be back racing this summer.
Dean Wilson – Torn ACL/MCL
Comment: Wilson recently told us a return for the last few nationals is a possibility.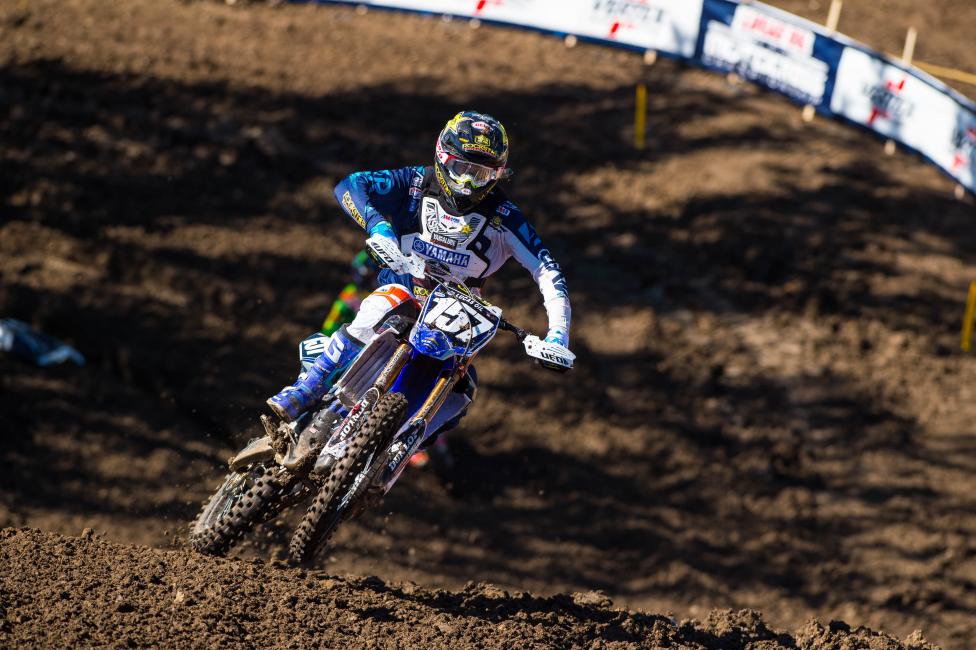 250
Zach Bell – Back
Comment: Bell will miss High Point to let a back injury heal.
Justin Bogle – Shoulder and Internal Bruising
Comment: Bogle went down at Hangtown and will miss High Point.
Tyler Bowers – Back
Comment: Bowers underwent surgery to fix two compressed discs and a displacement of the L5 vertebrae. He's out for the summer.
Martin Davalos – Epstein-Barr Virus
Comment: Davalos is dealing with Epstein-Barr virus, and there is no timetable on his return.
Darryn Durham – Wrist
Comment: Durham bent a screw in his wrist at A1. He hopes to be able to enter some races at the end of the season.
Justin Hill – Concussion
Comment: Hill suffered a concussion during practice at Thunder Valley when he landed on a downed rider. He'll miss High Point but will likely return for Budds Creek.
Michael Leib – Leg
Comment: Leib underwent surgery to repair his right tib/fib, his right foot, right big toe, and left pinky toe after a crash in practice in Oakland. He hopes to be ready for Washougal.
Aaron Plessinger – Toe and Back
Comment: Plessinger has been riding with lingering back pain, and also sustained a broken toe at Glen Helen. He hasn't missed any races and will line up at High Point.
Anthony Rodriguez – Various
Comment: Rodriguez crashed before Glen Helen while practicing. Rodriguez said on Instagram that the crash was the result of "another rider crossing the track without paying attention." He's out for High Point but might return at Budds Creek.
Arnaud Tonus – Illness
Comment: Tonus plans on returning to action at some point this summer, but it won't be at High Point.
Cooper Webb – Ankle
Comment: Webb suffered a high-ankle sprain during practice in Vegas. He re-aggravated the injury and tore two ligaments at Hangtown. He hoped to be back by Budds Creek, but more than likely he will miss a few additional races.