Kevin Strijbos to Have Surgery on Wrist, Miss MXGP of Argentina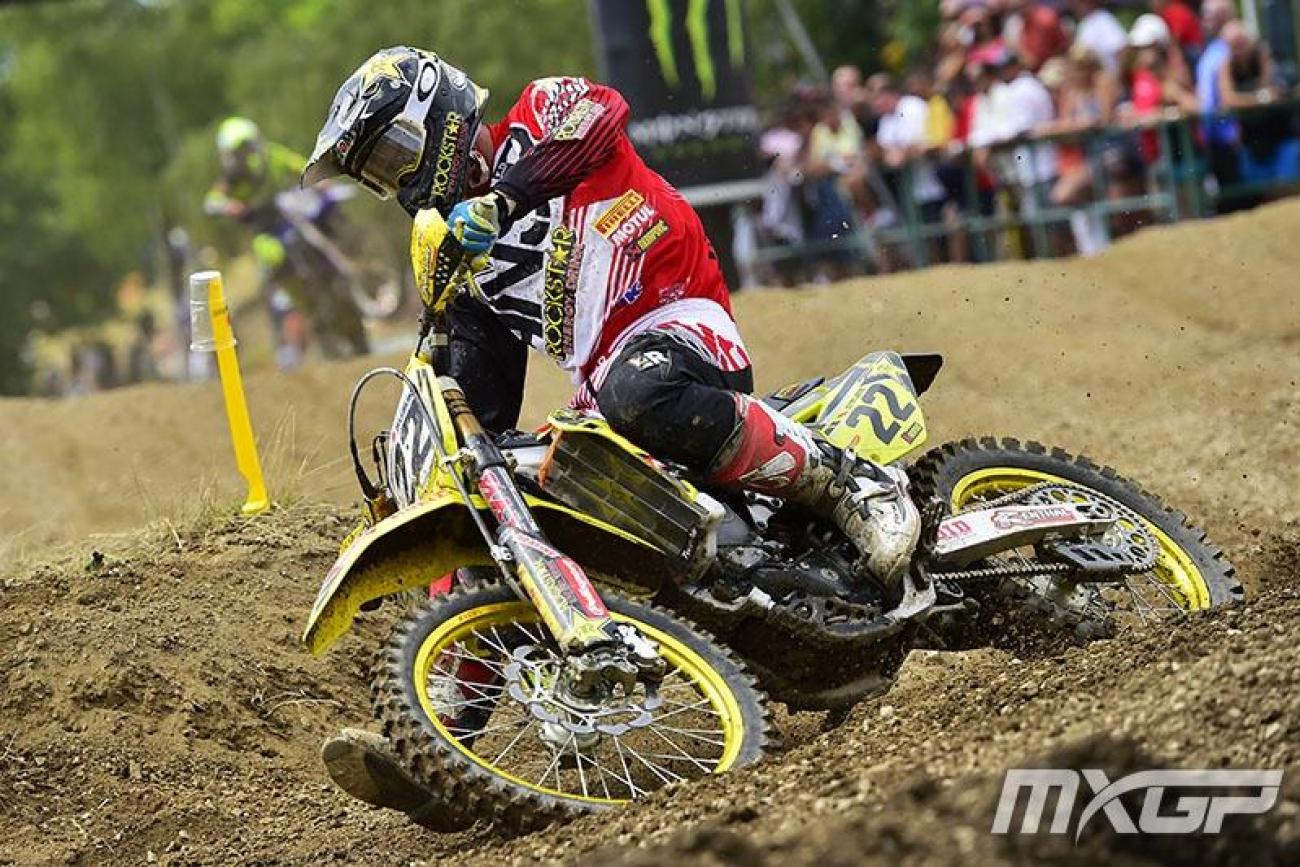 Rockstar Energy Suzuki World MXGP rider Kevin Strijobs will miss the MXGP of Argentina this weekend and is out for the foreseeable future. Strijobs will undergo surgery on a troublesome right wrist tomorrow in Belgium.
According to a team statement, Strijbos has been experiencing pain in the joint after suffering tendonitis and having a similar procedure before the start of the 2015 season. Strijbos has been competing with pain-killing injections and went for an MRI on Monday where he was advised to have further surgery. The team hopes he will be able to return at the MXGP of Italy on April 19.
Strijbos issued the following statement via a team release:
"I spoke with the team about the problem and we have decided to get the operation done and try to get back to fitness and speed as soon as possible," he said. "I've been riding with injections and it means I cannot get up to my real speed. I could see that last weekend in the Belgian Championship that something had to be done. I was prepared to go to Argentina this weekend and keep trying to do my best but it is also frustrating for me and the team to be racing like that."
"I think this way I might be able to come back and get some track time in Italy and then start to build up for Holland and be back to normal," he added. "I never want to skip races but I know I will be able to get something like thirteen good GPs done and still be able to push."