Leib's New Approach to Find Sponsors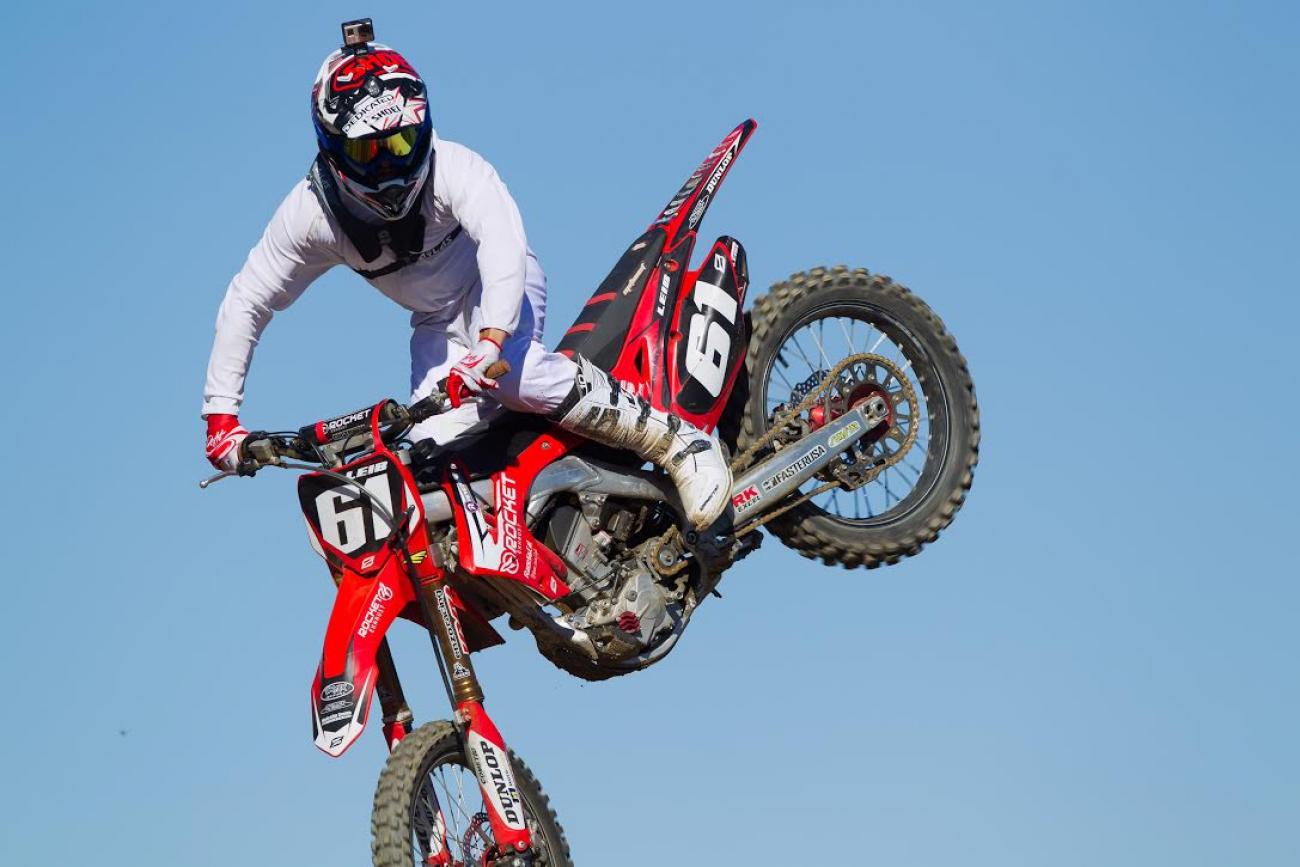 Privateer Michael Leib, a top-ten 250SX West Region rider the past couple of seasons, is taking a unique approach to find sponsors for the 2015 campaign.
From Leib:
Being a privateer and not being bound to the standards of our competitors is an unique opportunity in the Super- cross sport. This is the first time this has ever been done! We have built our own gear and we are free to use the space on the gear as we wish.
Utilizing the latest in graphic reproduction techniques we can build one-off custom race pant, jersey and helmet wraps to project a professional head to toe brand representation for your company. If you're a company and want to participate in a small way you can. It's my belief that participating sponsors will get a great return for their involve- ment with our race team. All adverting space is available on a first come first serve basis and each space is sold per race.
For more information, contact info@rocketexhaust.com.