It's becoming a tradition: we piled on some more notable rookie debuts at Unadilla, and then we head to the archives. This year, Loretta Lynn grads RJ Hampshire, Luke Renzland, and Chris Alldredge got some seat time at 'Dilla. Hampshire and Alldredge have gotten the attention so far, but Renzland deserves some accolades, too, splitting the RC Hard Charger Award with Cade Clason for passing the most riders during the weekend. "Renzland proved his resiliency in his very first pro moto, overcoming a 35th-place start to also pass 17 riders and finish 18th," said the press release.
Now, into the archives and the Vault.
As we "List" every year, here are some of the more notable pro debuts (we've only selected a few riders who debuted in motocross—some riders, like James Stewart and Dean Wilson, actually raced their first pro race at a supercross).
Damon Bradshaw; 1988 Millville; 5-4 for fourth overall: Amateurs just didn't do stuff like this at the time—you were supposed to toil as a privateer for a few years, pay your dues getting butt-whippings from the stars, and then maybe get a factory ride after a while. Bradshaw was arguably the first "factory" amateur, and after his superb debut, which stood as the all-time high-water mark for debuts for quite some time, everyone knew who he was.
Justin Barcia; 2009 Glen Helen; 9-3 for sixth overall: Barcia came in with Bradshaw-style confidence. He was not intimidated by the established stars of the game; and came out swinging in his first pro race. He took the lead on the first lap of his first pro moto, and led for a while until crashing. He was even better in moto two, leading again and holding off Ryan Dungey for nearly thirty minutes. His 9-3 scores gave him sixth overall, but he led seventeen of twenty-seven laps on the day.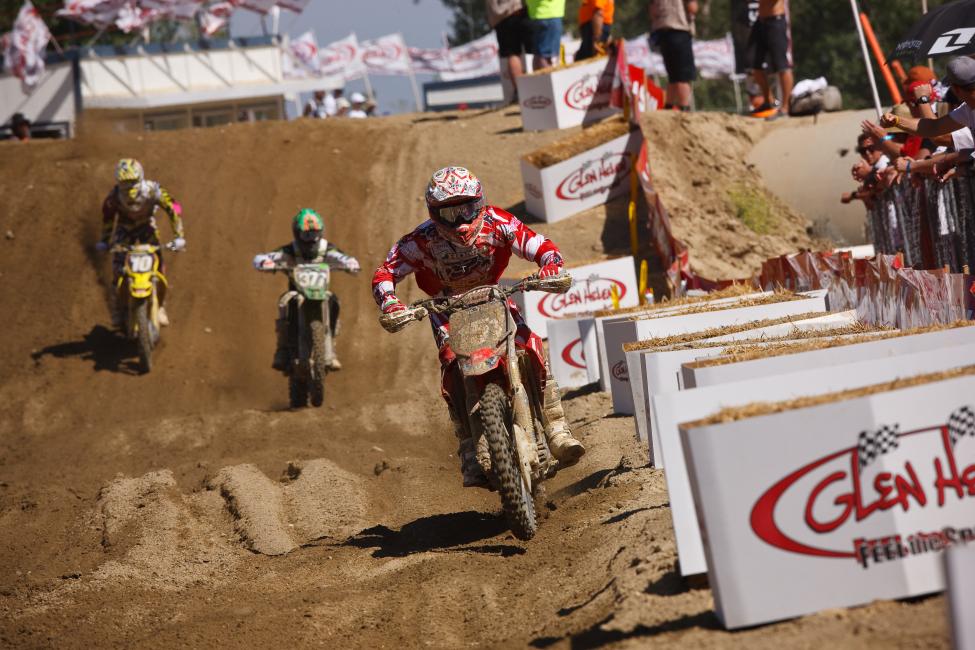 Ryan Villopoto; 2005 Broome-Tioga; 14-16 for fifteenth overall: Not a performance that would make you think "next year he'll kick off three-straight years of Lites MX domination," but, then again, RV's amateur career didn't quite signal how good he'd be as a pro. He was very fast at times, but all-time great? Probably not. The world got a better view of the real RV a few weeks later at the '05 season finale at Glen Helen, where the rookie finished second overall.
Mike Alessi; 2004 Millville; 27-25 for thirtieth overall: This one is memorable for all the wrong reasons. Alessi was overly hyped going into his first pro race, and the kid struggled on his CRF450R at Millville under the pressure of great expectations. "Believe the Hype" backfired, but Alessi proved not only be resilient but truly fast as well: at his next national at Steel City, he ended up on the podium!
Ryan Dungey; 2006 Millville; 8-8 for eighth overall: Dungey's debut was also hyped for the wrong reasons—not the same wrong reasons as Alessi—but it was strange. Suzuki grabbed him out of the B Class and moved him up early, skipping the A Class and his final year at Loretta's altogether. Most were shocked by the move, and many expected the kid to fail. Instead, he logged solid rides at his home track. About six months later, he'd win the first points-paying AMA Supercross he ever entered, in Atlanta. Looks like Suzuki made a good choice!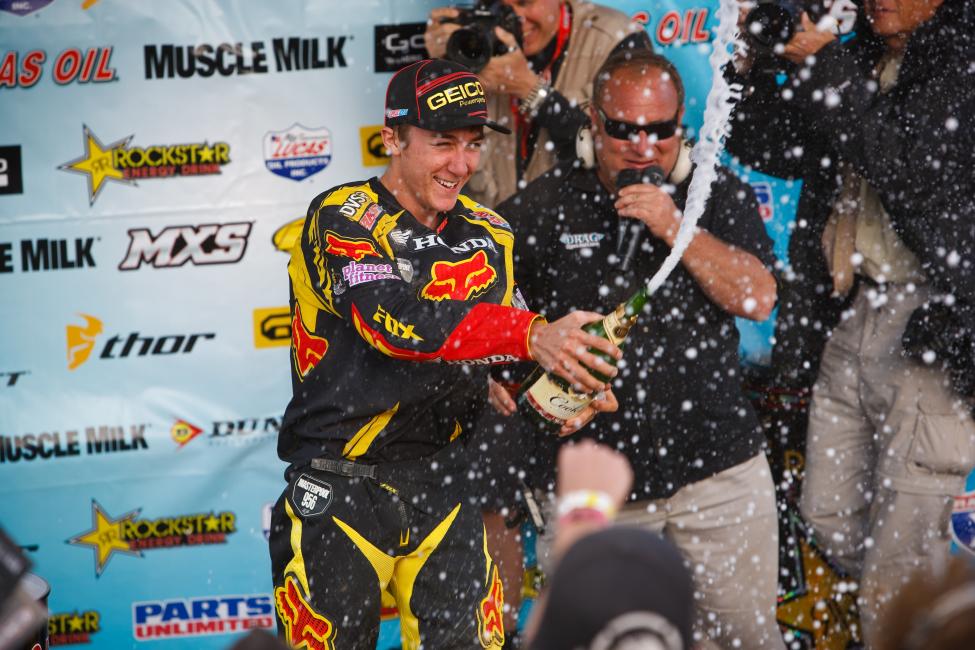 Eli Tomac; 2010 Hangtown; 3-1 for first overall: The best debut ever! Tomac sat out all of the 2010 AMA Supercross tour before turning pro for the Hangtown National opener. Tomac led both motos on the #243 GEICO Honda CRF250R, icing the deal with a second-moto win and becoming the first rider to win an AMA Motocross round as his first professional race.
Jeff Emig; 1988 Washougal; fourteenth overall: 'Fro may have been a Team Green standout in the amateur ranks, but back then you didn't step from Team Green into a powerful Pro Circuit Kawasaki ride like the kids do now. Nope, Emig and his dad took a box van to Washougal and raced on their own—Emig says that basically, when you turned pro back then, no one even knew who you were, regardless of what you did as an amateur. So what did he do? He led his first pro moto for a while. The thirty-minute moto eventually got to him, and he faded a bit. He was so tired afterward that he laid in the grass and told his dad he couldn't even get up for the second race. He did race it, though, ending up fourteenth overall.
Josh Grant; 2004 Hangtown; 35-32 for thirty-fifth overall: Don't let the results fool you. Grant holeshot his pro debut and took off from the field, leading a ton of laps until his bike stalled. He couldn't restart it, and that was it. But damn was he fast!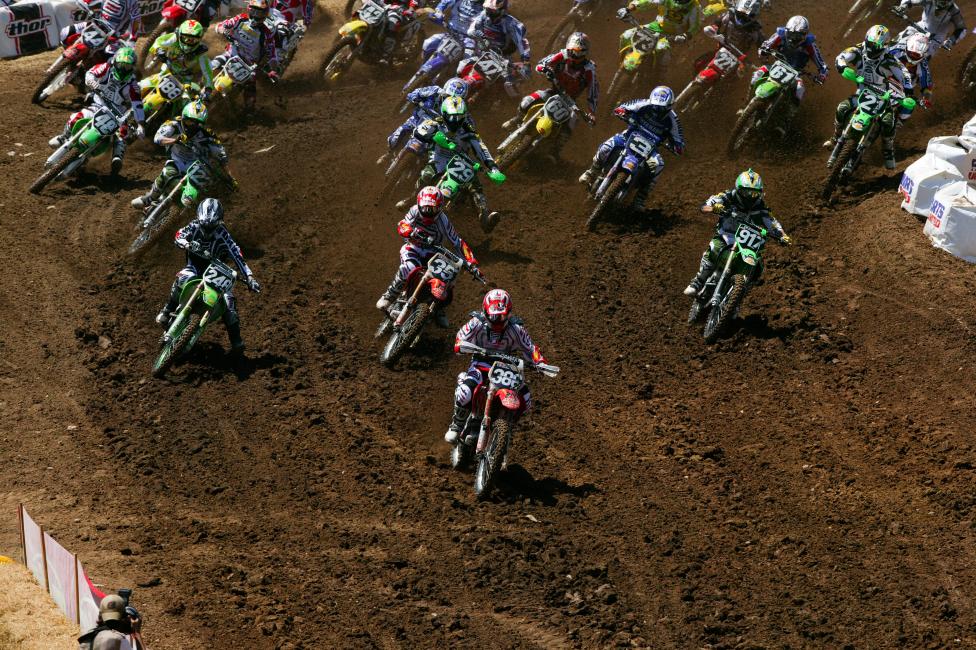 Kevin Windham; 1994 Gatorback; seventeenth overall: K-Dub had one of the greatest amateur careers ever, and most think his race at High Point in 1994, where he led all the way until Doug Henry passed him the final lap of the first moto, was his pro debut. However, Windham had already raced a pro race, at the Gatorback National opener a few months earlier. With seventeenth overall, no one noticed. Windham has joked of that day, "Gatorback doesn't count as my first pro race because I really wasn't myself that day!"
Robbie Reynard; 1993 High Point; seventh overall: Just five years after Emig's debut, the amateur scene was higher profile, and Reynard stepped right into a factory Kawasaki ride. This High Point debut was solid, but even more impressive was his overall win at Steel City at the end of the season—at 16, he 's still the youngest 125 National winner ever.
Blake Baggett; 2009 Budds Creek; 12-23 for eighteenth overall: Monster Energy/Pro Circuit Kawasaki only had one rookie slot available, and they gave it to Dean Wilson. That left Baggett, Team Green's other standout, with nothing, so he and his family packed up their motor home and amateur bikes and tried to earn a pro job. This debut was so-so—a few weeks later he'd battle for a podium at Steel City, get a Rockstar Energy Suzuki ride, win a supercross in '10…you know the rest.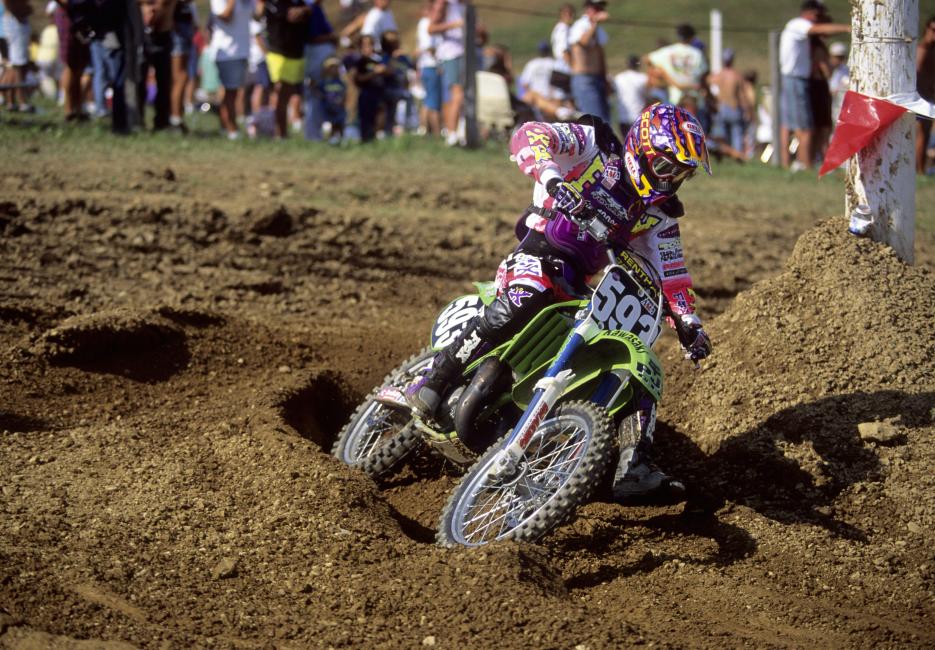 Jeremy Martin; 2012 Unadilla; 18-27 for twenty-third overall: Not that impressive, but J-Mart was coming off of a shoulder injury that prevented him from racing Loretta's. Not being 100 percent while racing your first pro national at the toughest track in the world is not a good combo…clearly he'd figure this thing out!
Cooper Webb; 2013 Hangtown; 5-18 for eleventh overall: Webb went the Tomac/Barcia route, making his debut at the first national of the season after skipping supercross. It went well—he was up front for most of the day before a late mistake cost him.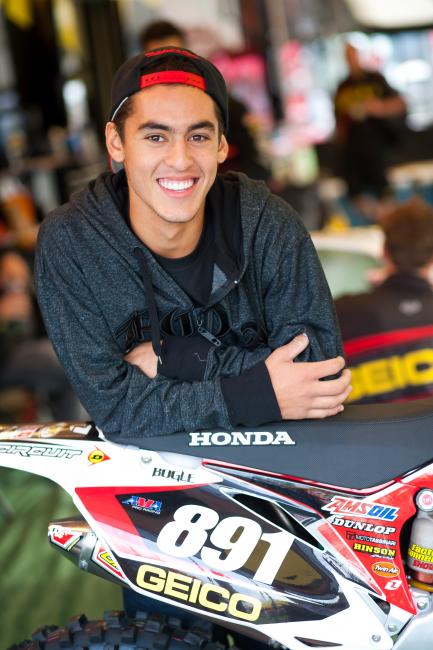 Justin Bogle; 2011 Unadilla; 6-6 for fifth overall: This is actually one of the most impressive debuts ever, because higher-water marks like Tomac's win came with a full spring of prep for pro racing. Bogle came straight from Loretta's to Unadilla, nailed his starts, and ran in the top three all day. Poor kid was dead tired toward the end of the motos, though, but the first overall is one of the best ever for a rider coming straight from the Ranch.
Ricky Charmichael; 1996 Steel City; eighth overall: See, Bogle even beat the GOAT! Carmichael's Steel City pro debut, for Pro Circuit Kawasaki, was okay, but like with Villopoto, we had no idea the fury he was about to unleash. A year later, he was 125 national champion.