By the 1980s, cars came equipped with electronic fuel injection and the requisite computer systems needed to run them. Old fashioned hot rodders were about to merge their cromagnon "More Power!" credo with technological savvy. Heavy metal and computer codes—all in a shop day's work.

Today such a collision happens every time you're wrenching on your dirt bike and get a text or call. Then you're fumbling with your gloves to try to answer the darned thing. And forget trying to watch a YouTube clip with instructions on how to do the job. Gloves don't work with touchscreens!

Mechanix Wear marries the wrenchy and techy worlds beautifully with their new Original Touch glove. It works just as well as the Original glove but is equipped with three-finger conductivity and four designated contact points. The highly-conductive AX™ Connect material mimics the human touch for easy navigation of all your touchscreen devices. Mechanics deserve to take selfies, too! This glove costs $24.99. Check out more info here.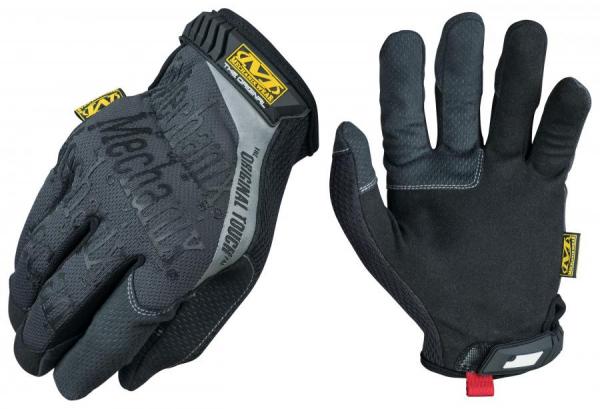 This is just the latest from Mechanix Wear, a company our own resident factory mechanic Steve Matthes says makes stuff that every mechanic should have thought of sooner. Like the Shop Apron. With internal hanging pockets, ballistic nylon construction, and adjustable length neck and waist straps this piece will help keep you clean and organized during a day in the garage. It's $24.95.  Learn more at this link.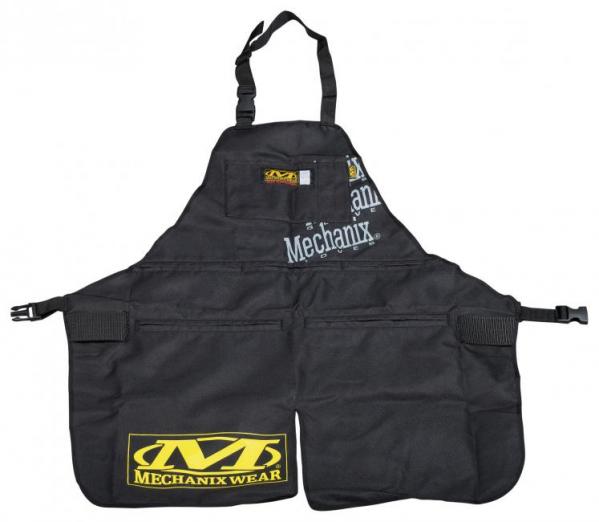 And if you're insensitive, er, wait, we mean if you're not one who needs touch screen sensitivity for a smart phone, check out the Original Grip glove. Grip is the key factor here, as this glove features Armortex® Grip for the best possible control. As always, it protects your hands from common cuts and skin abrasions and also improves control with small parts, hand tools. Disperses oil, too. It's $27.95 and here's a spot to grab more info.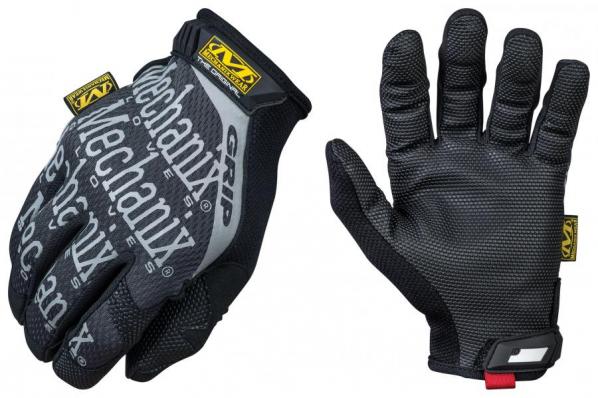 We all know the garage is a sanctuary and needless calls could break the meditative process of chain adjustment. To that we say don't worry—you can red button your calls just as effectively with the glove. And don't forget you now get to use your phone or iPad as a service manual!
By the way, Mechanix Wear is running a $20 holiday sale on some of its most popular gloves, check it out here.