Last Sunday and Monday, Western Power Sports hosted a Pirelli/Fly Racing ride day at their corporate headquarters in Boise, Idaho.  As many of the supercross teams and riders were traveling from Seattle down to Salt Lake City for the next-to-last round of Monster Energy Supercross, they were encouraged to stop by and spin a few laps on the office motocross track.

Fly Racing team riders Andrew Short, Kelly Smith and Adam Enticknap were in attendance, and they were turning laps and also jumping into the equipment to groom the track to perfection for everyone.  Many of the local dealers took the opportunity to ride with Kelly Smith on his Team Faith KTM.  With Team Honda Muscle Milk, Red Bull KTM, BTO Sports KTM, Rock River Yamaha and the TPJ team haulers all on site, the parking lot was full! It was great to see so many teams join in on the fun.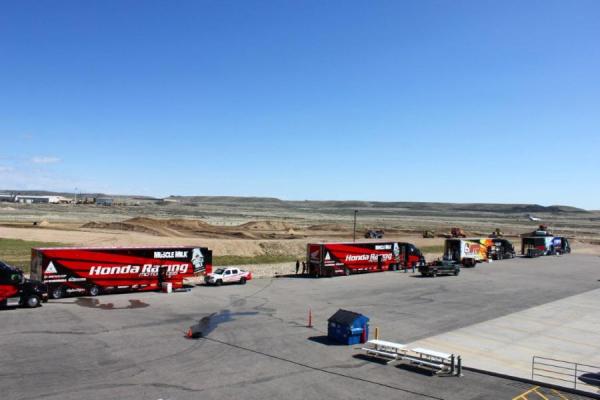 Big trucks on the scene.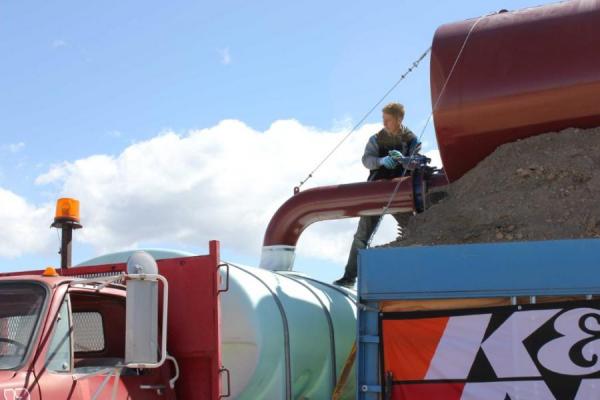 Craig Shoemaker, owner of WPS and Fly Racing, is hands on with watering the track.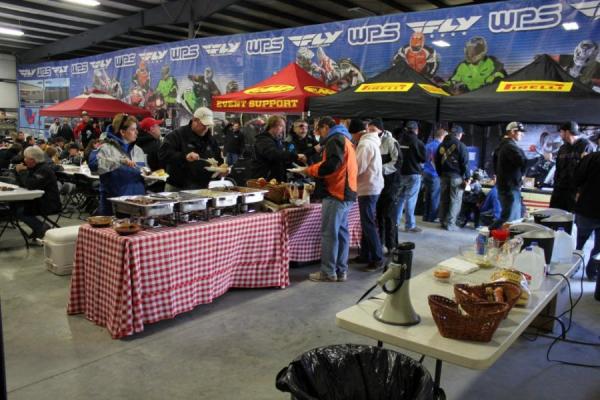 Catered lunch.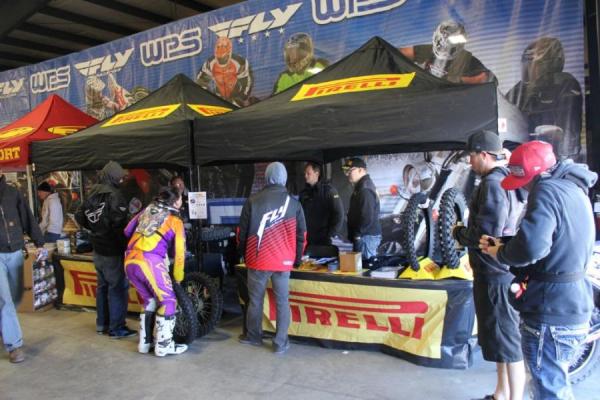 Shorty at the booth signing autographs.
Jason Thomas photos
Inside the race shop, a full vendor row was setup for dealers to come check out what WPS has to offer.  Dealers took advantage of great specials and a catered lunch, not to mention riding for two days straight!  With people coming from surrounding states, it was truly a regional event and looks to grow even more in the coming years.