Film Fest Finals: Watch and Vote!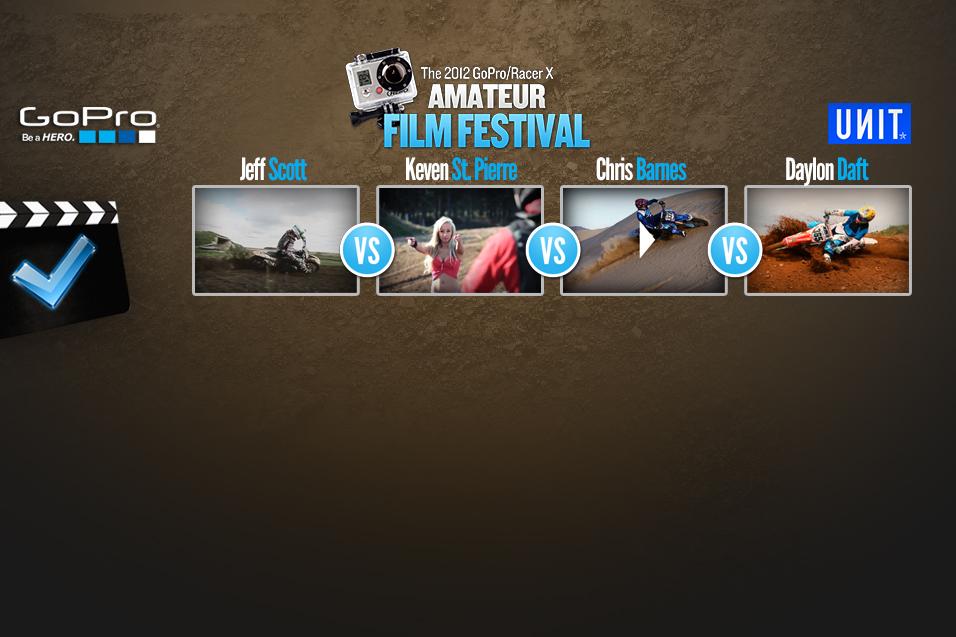 The finals of the 3rd Annual GoPro/Racer X Amateur Film Festival have begun. Our four finalists, as determined by popular vote here on Racer X Online, are:
Round 1 winner: Jeff Scott
Round 2 winner: Keven St-Pierre
Round 3 winner: Chris Barnes
Round 4 winner: Dayton Daft
Now it's up to you to determine our winner and runners up. Over the course of the next week, you can vote for your favorite finalist up to once per day. The contestant with the most votes will be our champion, the person with the second most votes will finish in second place, and so on.
The videographers will be competing not only for bragging rights, but also for great prizes from GoPro, Unit, and of course Racer X.