Sometimes a successful amateur career can prove to be a double-edged sword. On one hand, you are likely to land a top ride with a factory team and have all the tools to succeed in the palm of your hands. But with those amenities comes very high expectations to succeed early. Star-Valli Rockstar Yamaha's Kyle Peters entered the pro ranks this season with a very successful amateur resume in his back pocket—including a 2011 250 A title from Loretta's. But injuries derailed a once promising rookie season. And for an unproven rookie, a season wrecked by injuries can prove much more damaging than if you're a proven veteran. For the North Carolina native, though, it has provided fuel to his every burning fire to succeed at the highest level. We talked with Peters earlier this week about his tough rookie campaign, his plans for 2013 and much more.
Racer X: You dealt with a lot of nagging injuries throughout your rookie season and didn't put in the results you were expecting. Is it fair to say you were disappointed with how things went this year?
Kyle Peters: Yeah, it definitely wasn't what we were expecting going into this year. Getting hurt right before supercross… I just feel like nothing really went my way this year. It was a big learning experience, and I know what not to do now.
What was one the biggest thing you took away from this season?
It would definitely be riding with an injury. I wasn't putting in the results and I was riding hurt all year and just never really recovered. I'm really looking forward to next year.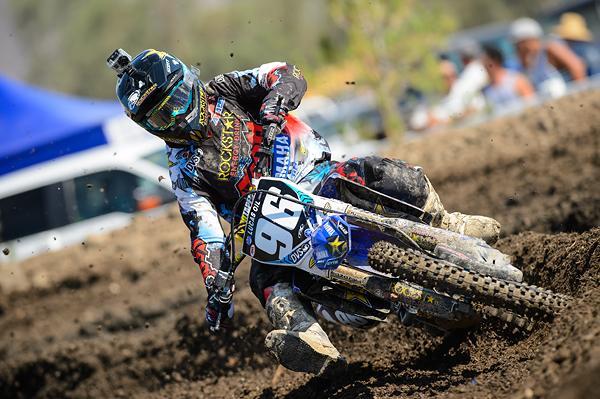 Injuries played a major role in Peters' rookie season.
Simon Cudby photo
Can you elaborate on the injuries you dealt with during the season?
Right before supercross I suffered a third degree AC separation in my left shoulder. I rode through supercross with that injury, but was feeling good towards the end of supercross and then got really sick before outdoors and it ended up being some issue with my kidneys. Then before Budds Creek I had an incident on my mountain bike and suffered a third degree AC separation in my right shoulder. It was definitely a tough year.

Obviously injuries played a big role in your season. How much were you able to ride and train during the week?
I wasn't really able to ride much during the week. I tried to train as much as I could, but it is hard to keep it up without riding. It was tough, but I got through it and am looking forward to this coming year.

As far as 2013 is concerned, will you be back with Star-Valli Yamaha?
Everything is kind of up in the air right now. I'm just kind of waiting to see what happens right now.

Have you been in talks with Star-Valli about returning for next season? Also, have you been in talks with any other teams?
I talked with a few other teams, but everyone is full. Everything got done pretty early this season, or at least earlier than I'm use to. I have been in talks with Star-Valli, but not sure what will happen. Right now, I just went out and bought some bikes and am riding trying to get ready for next year.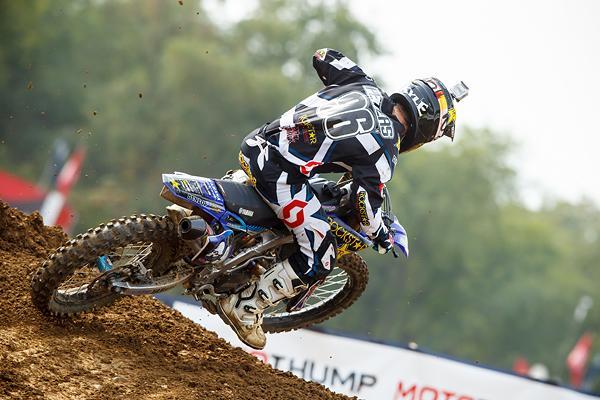 Peters status with Star-Valli Yamaha for 2013 is still up in the air as of right now.
Simon Cudby photo
Has Star-Valli given you a time period, to where if you are not staying with the team you would be able to look elsewhere, or are you in limbo right now?
I'm just kind of in limbo right now. If that doesn't work out I will probably go the privateer route and go after it.

You had a lot of expectations coming into your rookie season after a very successful amateur career, but injuries held you back for much of the season. Do you feel that you deserve another shot to prove that you're a top rider when healthy?
For sure. It would definitely be really nice to have a second chance and show everyone what I can do. If I don't get that chance it is what it is, and I will have to prove myself on a privateer bike.

When I spoke with you a couple of days ago you mentioned that you were still riding and training. Did your results this year motivate you to keep plugging away to be fully prepared for 2013?
For sure. It definitely has me fired up and has motivated me to train harder and harder to get it done.

Injuries held you back most of the season, and didn't allow you to ride to your full capabilities, but what is one thing you are focusing on as you head into next year?
Just the intensity. Those guys are wide open for 30 plus two and it is definitely super intense.
You grew up on the east coast in North Carolina and then made the transition to California. If you were to go the privateer route, do you plan on riding the East Coast or the West Coast?
Right now the plan is to do West Coast Lites.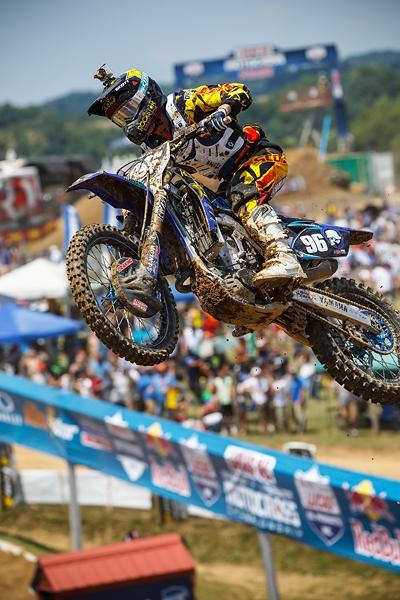 Peters is hoping to stay healthy and bounce back from a tough rookie season in 2013.
Simon Cudby photo
Do you plan to stay on the Yamaha next season?
To be honest, it's all up in the air right now.

What are your goals heading into next season, now that you have a full season under your belt?
Realistically, I don't want to finish outside the top-10. I learned a lot in supercross last year and know what to work on during the off-season. I'm hoping for some top-five's, maybe some top-three's. But the main thing is to stay healthy right now.

Do you have plans to go back east during the off-season, or are you going to be training out in California?
I'm going to head home this weekend for about a week and hang out with family and friends and ride there. Then I will head back to California to train for the rest of the off-season.