Lommel
Lommel

,

Belgium
MX of Nations
Motocross of Nations
For one race per year, the story of individuals is not the story. Teams must get consistent results from three riders to win the Motocross of Nations, so if you want to figure out who the favorites are for next weekend's event, you have to find the teams lucky enough to have three capable, healthy riders on board. For example, Italy will boast reigning MX1 World Champion Tony Cairoli, but the team as a whole is expected to struggle. Australia is ravaged by injuries. It's hard to get three riders in top form!

Here's a look at the teams who could contend for the Chamberlain Trophy in Lommel, Belgium. Next week, we'll look at some other teams just hoping to make a splash.

Team USA: Ryan Dungey (MX1), Blake Baggett (MX2), Justin Barcia (MX3)

The Americans enter the 66th running of the Motocross of Nations as favorites to capture an eighth-straight Chamberlain Trophy. Depth is expected to carry the Americans, as all three team members won a title in 2012—Dungey 450 MX, Baggett 250 MX and Barcia SX Lites. While the Barcia spot on MX3 has been open to some debate, most teams are scrambling to find even an adequate third rider. Barcia is much more than adequate. But don't expect a walk in the park for Team USA. The super-sandy Lommel track will play to the favor of GP riders, and nations such as France, Belgium, Germany and the Netherlands will by lying in wait, ready to pounce if the Americans shall falter.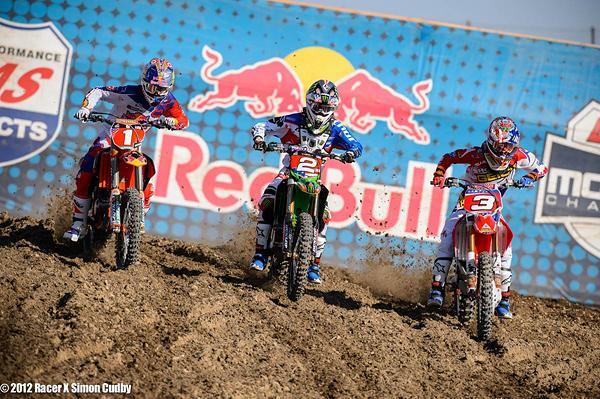 Team USA is looking for an eighth-straight Chamberlain Trophy.
Simon Cudby photo
Team France: Gautier Paulin (MX1), Marvin Musquin (MX2), Xavier Boog (MX3)

After a heartbreaking runner-up finish on their home turf a year ago, France once again returns with a team capable of ending the U.S. streak. But the French are carrying some extra baggage with them into Lommel. After a remarkable performance on French soil a year ago—where he won the second MX2 + Open race—Gautier Paulin was an obvious choice for a French squad looking for their first Chamberlain Trophy since 2001. As was two-time MX2 World Champion, and 2012 Unadilla National winner, Marvin Musquin. The choice for the MX3 position is where things get dicey. The original lineup had World Champion and SX Lites Champion Christophe Pourcel on the team. Weeks later Pourcel was replaced with Xavier Boog—a surprising decision in the eyes of most. Things have been quiet in the French camp since, but may have wondered if the bad blood between Pourcel and Paulin played a role. Pourcel's nursing a crack in his shoulder blade, which he suffered at the Grand Prix of Great Britain, but he still finished second behind Antonio Cairoli just weeks later at the Grand Prix of Europe. The controversial decision to go with Boog over Pourcel could be one that looms large for the French.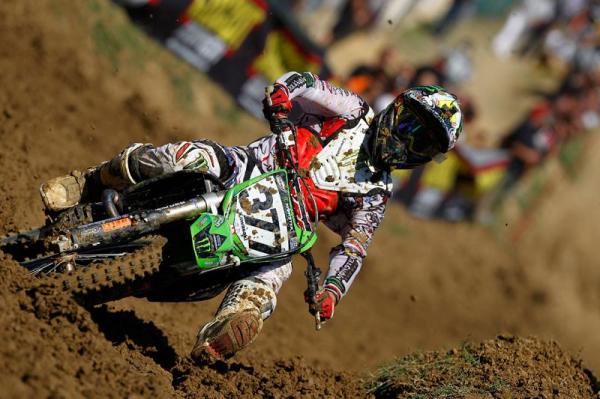 Christophe Pourcel has been replaced with Xavier Boog for the French team.
Ray Archer photo
Belgium: Clement Desalle (MX1), Jeremy van Horebeek (MX2), Ken de Dycker (MX3)

With the Motocross of Nations returning to Lommel—the stage where an upstart Team USA shocked the motocross landscape in 1981 by upsetting the heavily favored Belgium team of Harry Everts, Eric Geboers and Andre Vromans—the Belgians are looking to exact revenge with a solid team backed by GP superstar Clement Desalle. On paper, the Belgians look much stronger than the team of Kevin Strijbos, Joel Roelants and Marvin van Daele that finished fifth in France. Although Desalle has battled injuries much of the season, he has time to heal up and is still expected to carry the flag for the home team. Backing Desalle will be rising MX2 star Jeremy van Horebeek, who's currently third in points in the MX2 (GPs) Class, and veteran Ken de Dycker, whose had a strong MX1 season since filling in for the injured Max Nagl on Factory KTM. A boisterous home crowd will prove vital for the Belgians, but will it be enough to push them to the Chamberlain Trophy?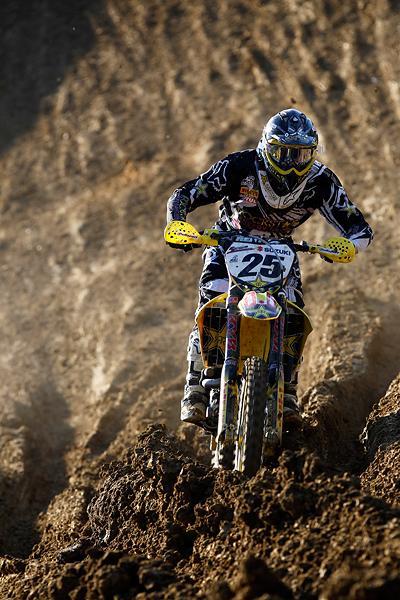 Can Clement Desalle lead the home team to the Chamberlain Trophy?Ray Archer photo
Netherlands: Marc de Reuver (MX1), Glen Coldenhoff (MX2), Jeffrey Herlings (MX3)

There may not be a rider with more pressure entering the Motocross of Nations than current MX2 World Champion Jeffrey Herlings. The outspoken teen that has been anointed "King of the Sand" after various displays of dominance since turning pro in 2010—including his historic performance at Lierop earlier this month. He has the weight of a nation—if not all of Europe—resting firmly on his shoulders for this event. The hype machine surrounding Herlings began churning since the announcement of Lommel as the host track, and something the phenom has embraced all season. And remember, Herlings wasn't a slouch on a KTM 350 during last year's MXdN, which didn't feature a single grain of sand. Veteran Marc de Reuver was once a dominant sand rider in his own right, but has struggled with injuries in recent years. If the Netherlands wants to hoist the Chamberlain Trophy it will need an invigorated performance from de Reuver, and a young Glenn Coldenhoff will have to prove he can handle the stage. The real focus in this camp is for Herlings to try to win an individual overall.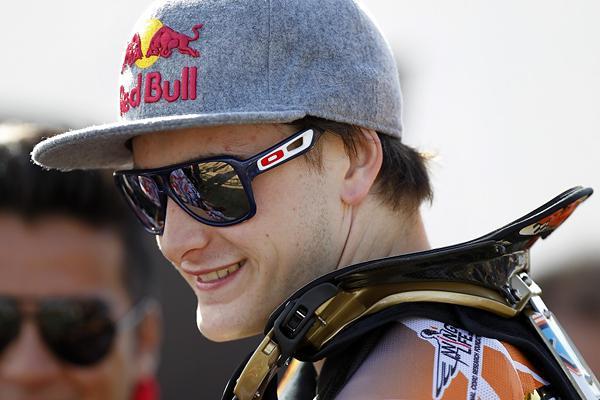 Can Herlings live up to the hype?
Ray Archer photo
Germany: Max Nagl (MX1), Ken Roczen (MX2), Marcus Schiffer (MX3)

The Germans are a team flying under the radar entering Lommel, but with the return of a healthy Max Nagl, they could be a contender for a podium position. Nagl was sorely missed last year, as his replacement Daniel Siegl proved less than up for the task in France. But Nagl's presence this year could be the turning point for the team. In 2010, the Nagl/Roczen/Schifer unit nearly upset Team USA in Colorado. Ken Roczen has shined bright on the big stage since his brilliant debut in 2010, and will once again be relied heavily upon. The X factor for the German team will be current ADAC MX Masters (German Motocross Championship) MX1 Champion Marcus Schiffer. Schiffer, who took time away from the GPs in 2012 in order to concentrate on the ADAC MX Masters series, performed admirably in France a year ago, and will once again need to put in a solid performance if the Germans want to reach the podium for the first time since their third place finish in 2010.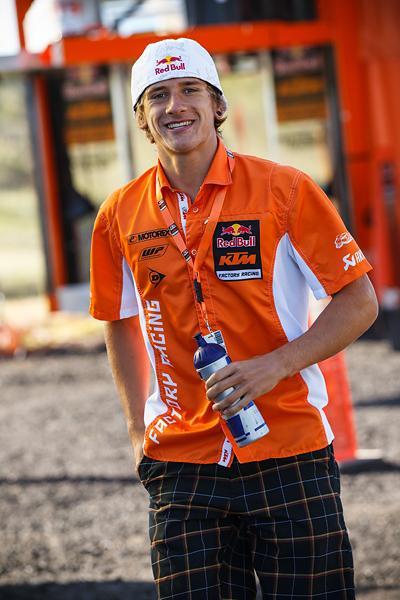 Ken Roczen is hoping to lead the Germans to another podium finish.
Simon Cudby photo
Great Britain: Tommy Searle (MX1), Jake Nicholls (MX2), Max Anstie (MX3)

Turmoil has plagued the Great Britain team since the ACU abruptly replaced Team Manager Steve Dixon with Neil Prince in April, after Dixon and the ACU reportedly had a difference of opinions regarding Dean Wilson's return to the team. Wilson's shoulder injury rendered the point moot, but the damage had already been done. Tommy Searle led GBR to a fourth place finish last year, but is now pressed with having to carry the team in the MX1 Class. Wilson's presence will definitely be missed, but the British are hoping a young Jake Nicholls will be able to pick up some of the slack. Max Anstie was chosen over Shaun Simpson for the MX3 spot, a pick that was surprising to many, but Anstie proved his value in the sand with a podium finish in the MX2 Class in the sands of Lierop. With the absence of Wilson looming over the team, the Brits may be hard pressed to repeat their surprising performance from a year ago.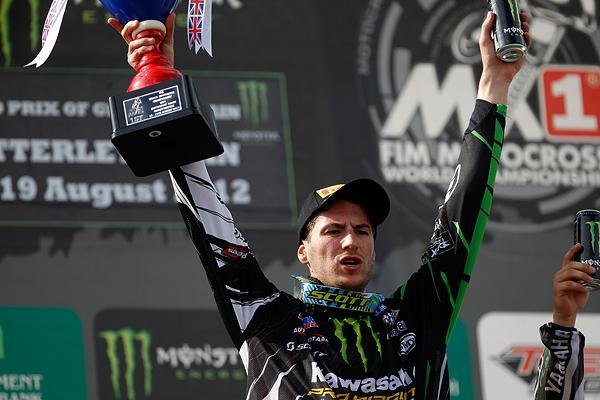 Tommy Searle will lead the Great Britain charge.
Ray Archer photo