Racer X Illustrated is one of several big motocross-related magazines chugging along on the newsstands and through the mail. We've been around in magazine form since February of 1998, and we've been fortunate to have a large and loyal following and plan on being here for years to come. But other MX-related publications have not been so lucky. Here are 12 magazines that are no longer around (with apologies to a few we missed).
MINICYCLE/BMX ACTION: What a cover! (Yes, that is a small person named Billy Kiefer on a tricked-out CMS Honda MR-50). For a generation of us who grow up riding minicycles in the seventies this magazine was our bible. It was printed by Challenge Publications and it included BMX, but it didn't survive long, even with the legendary Rick "Super Hunky" Sieman at the helm.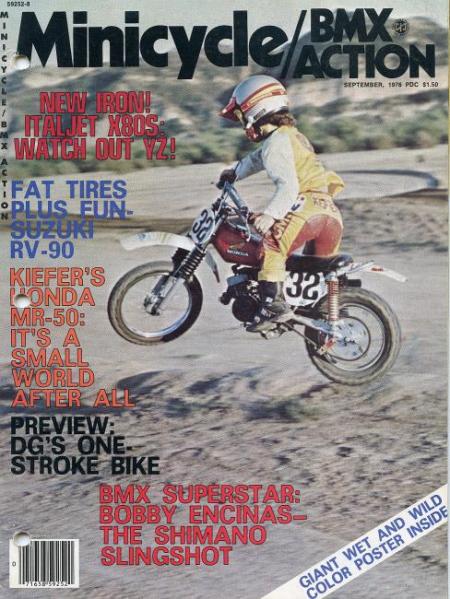 MODERN CYCLE: Another Challenge Publications title, Modern Cycle was kind of all over the road map, with everything from choppers to trial riding to motocross coverage. Brad Zimmerman was the managing editor, and he's still a strong presence in the industry. Modern Cycle had a rebirth after Super Hunky came on board after leaving Dirt Bike, but it would not last long.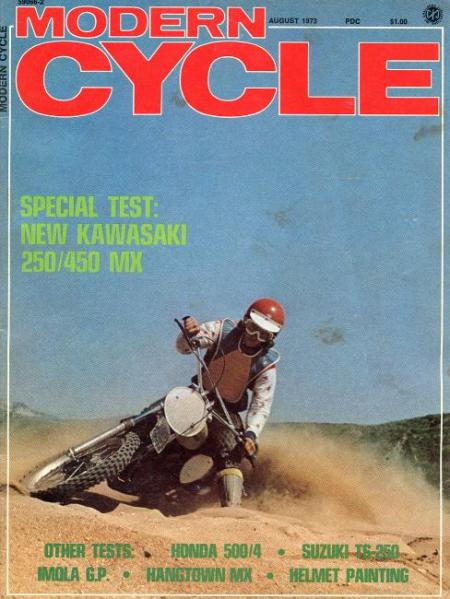 WIDE OPEN: This Hollywood-based indie magazine tried to catch flight with the explosion of freestyle motocross back in the late nineties. It was a really good publication by Matt Schlingman and friends, but the niche was too small to maintain its momentum.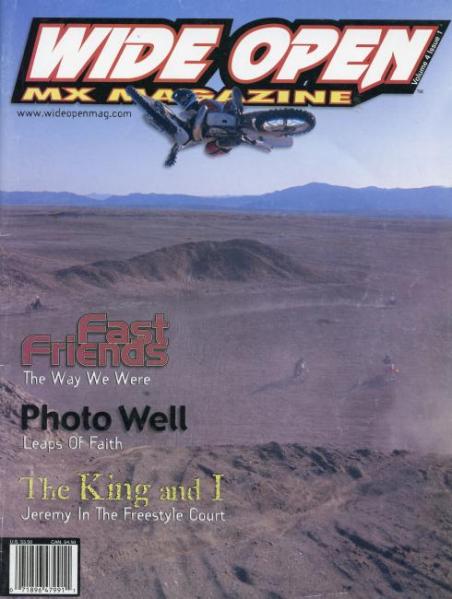 CYCLE ILLUSTRATED: This one was also a little too small to survive against the likes of Cycle World and Motorcyclist, but also too broad to compete with titles like Dirt Bike. But at least one person on the staff stuck around in the industry for a long time: Terry Pratt, the longtime sales executive for Cycle News and the author of the exceptional coffee table book "Grand Prix Motocross," which detailed the pivotal 1972 FIM World Championships.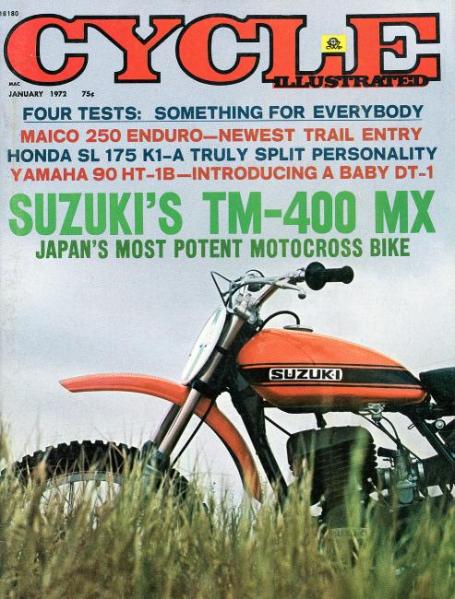 MOTOCROSS JOURNAL: This was a recent title by Hi-Torque Publications and Jimmy Mac that hoped to capture the culture and lifestyle segment rather than the bike testing that Motocross Action and Dirt Bike were known for. It was good stuff for motocross fans.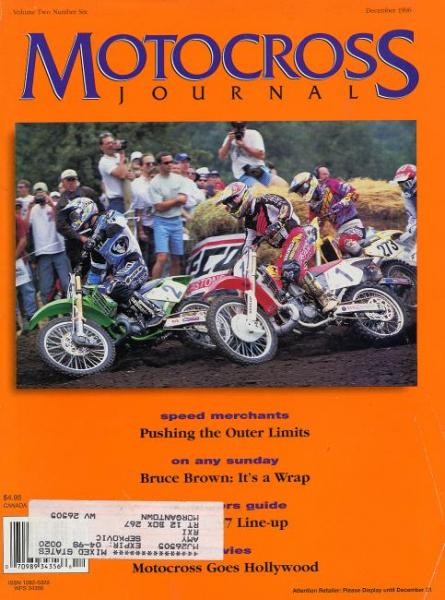 MX RACER: Same as the title above, only it was a Primedia book. It went through a series of editors (including Donn Maeda before he joined Transworld) and included race coverage, lifestyle stuff and the occasional pretty-girl-in-motocross-boots-and-bikini.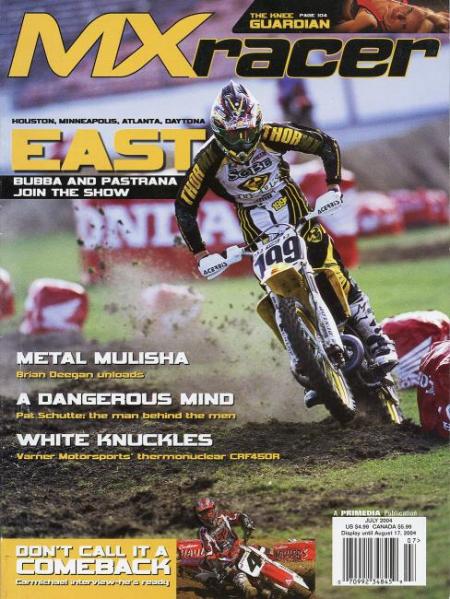 DIRT CYCLE: Countrywide Publications of New York City put this book out, with Russ Darnell as "European Correspondent" even though he was actually racing back then! It featured lots of different genres of motorcycling, including some excellent motocross coverage, including this issue's feature on the 1972 race held on the infield of Ontario Speedway. We think that's Jeff Wecker on the cover, but we don't know for sure because of a late cover switch that left the TOC caption for it describing Gary Scott in a dirt track race!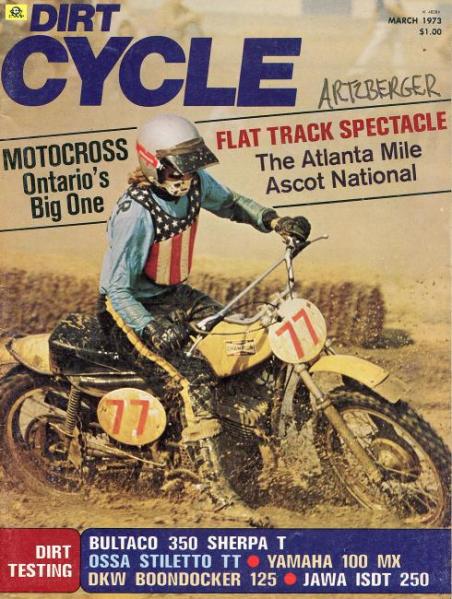 MOTO CROSS: Another great old motocross magazine from Hi-Torque, Moto Cross was helmed by Dennis "Ketchup" Cox, a Hall of Fame journalist in his own right. This mag was all about motocross, and maybe ahead of its time—check out the headline "New Wave 4-Stroke Attacks MX Track: Trade in your YZ490 for a TT600?" That was in September of 1984! And check out Johnny O'Mara on the cover with an open-face helmet and a mustache!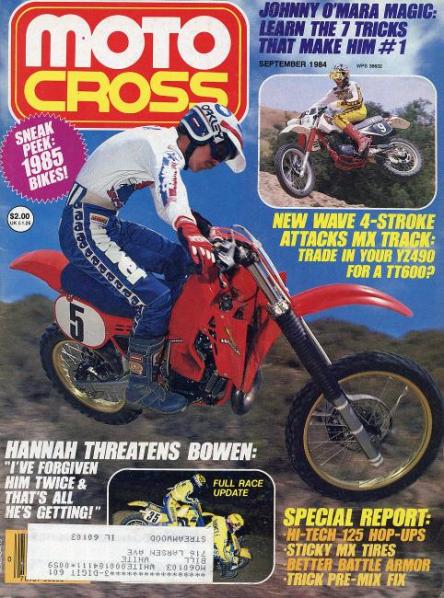 CYCLE GUIDE: Another broad title with a universal outlook, but this one tended to go even further off the beaten path. Yes, those are Russian and Czech riders on CZ motorcycles, at a race in the old Yugoslavia, which was behind the Iron Curtain and not an easy place to get to!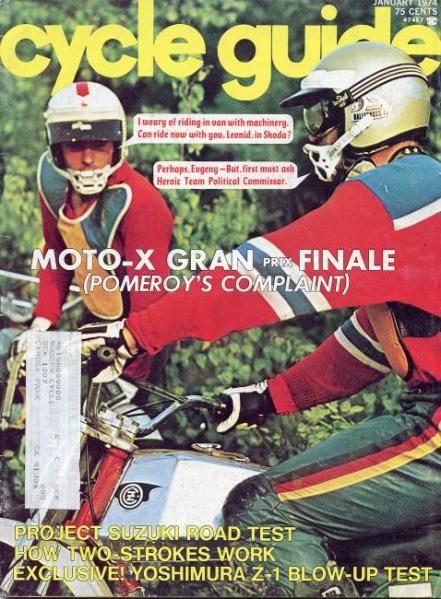 DIRT RIDER: How about John DeSoto on a CZ, gracing the cover of an earlier version of Dirt Rider, presented by Challenge Publications? This magazine was great back then, just as it is now. The publisher was Dave Ekins, a lifelong enthusiast, winner of the Catalina GP and the brother of Bud Ekins, the man who jumped the fence for Steve McQueen in The Great Escape.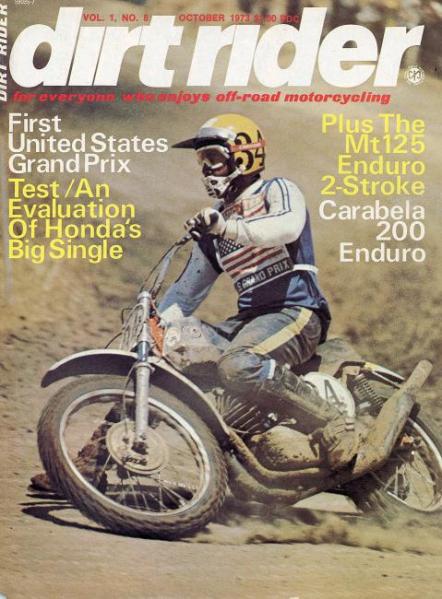 POPULAR CYCLING: What a great old rag this magazine was. Offered by Argus Publishing, the race coverage was edgy, the photography superb, and they had the aforementioned Brad Zimmerman as one of the editors.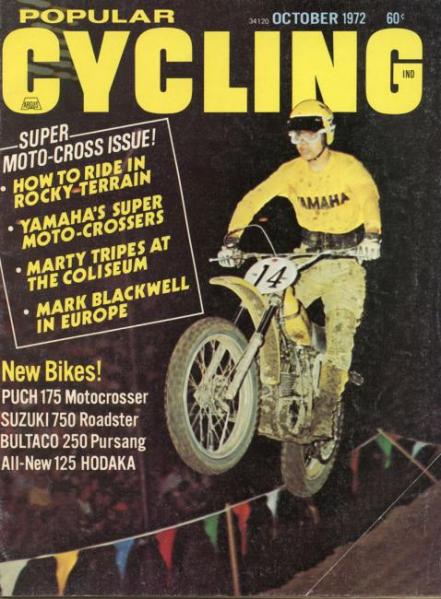 INSIDE MOTOCROSS: The best motocross magazine ever. This one was helmed by Fran Kuhn and published by Jim Hale of AXO and Mechanixwear fame. The book was so far ahead of its time that it only lasted one year—1993—before pressure from the existing publishers and a lack of support from competitors in the industry caused Hale to rethink the project. Nonetheless, it still has a cult-like following, and we're in it.