Authors: Davey Coombs and Jason Weigandt

In honor of 30 years of Kawasaki's Team Green, we present our list of the 15 best Team Green riders of all time. With regrets to superb minicycle and amateur riders like Randy Jones, Shae Bentley, Dean Wilson, Robbie Skaggs, Donny Schmit, Chris Coleman, Denny Stephenson, Ryan Hughes, Ryan Villopoto, Tim Ferry and many, many more, these are the riders who had the most successful years as longtime Team Green prospects and graduates. (And to learn more about the history and meaning of the program, check out the new film "Grassroots: Thirty Years of Kawasaki Team Green" by Rich Van Every, available now in the iTunes store.)
15. Mercedes Gonzalez (Natvig): This Southern California flyer was a pioneer in Women's MX, as well as a Team Green force for much of her career. She now works with the Motorcycle Safety Foundation.
14. Dennis Hawthorne: He was picked up to ride Mike Kidd's Arenacross Series in its nascent days, long past his amateur days. He won multiple titles as the series grew, and remains a Team Green legend.
13. Jeff Matiasevich: The Chicken's talent showed once he was onto big bikes in the A class, and then graduated on to a factory ride with Kawasaki.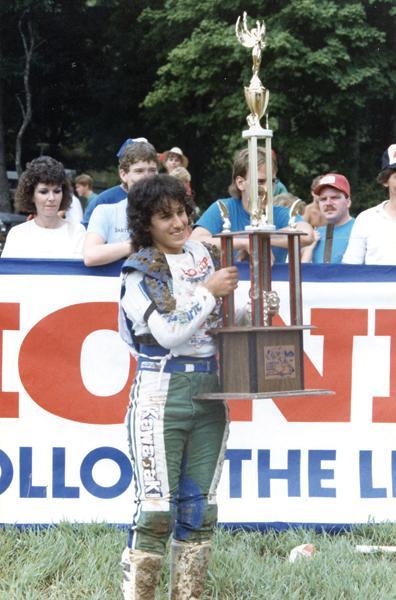 Gonzalez was a pioneer in Women's MX.
Photo: Thom Veety
12. Brock Sellards: Hailing from Ohio, the younger of the very fast Sellards brothers won a bunch as an amateur, but did deal with the RC factor.
11. Eddie Warren: One of the original stars of the program, the Michigan Mafia man had great support on 125s and used it effectively. He became the first 125 East Region SX Champion in 1985—the first title from a Team Green amateur support graduate.
10. Adam Cianciarulo: Already racking up titles at an alarming rate, and he hasn't raced big bikes yet. He will move up on this list—way up—if he keeps on this trajectory.
9. Billy Liles: He was the OG Team Green rider, along with Keith Turpin. He turned pro almost immediately, passing on Loretta Lynn's in '82 to turn pro, and then winning a 250 National!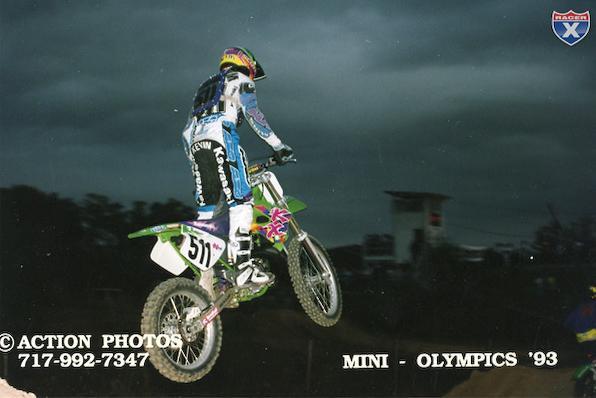 Windham did not lose a moto for three years during his amateur career.
Photo: Thom Veety
8. Destry Abbott: An off-roader? Absolutely. Abbott has been the lynchpin of Team Green's longtime involvement in off-road racing and remains a strong presence with Kawasaki.
7. Jeff Emig: Pitted against the super talent of Damon Bradshaw, Emig went from really good as an amateur to great as a pro. He also emerged from a group of super fast kids that are still friends today.
6. Brian Swink: Another Michigander, super fast but injuries cost him a few extra amateur crowns. But ask any race-watcher of the '80s who the fastest minicycle racer, and Swink's name comes up often.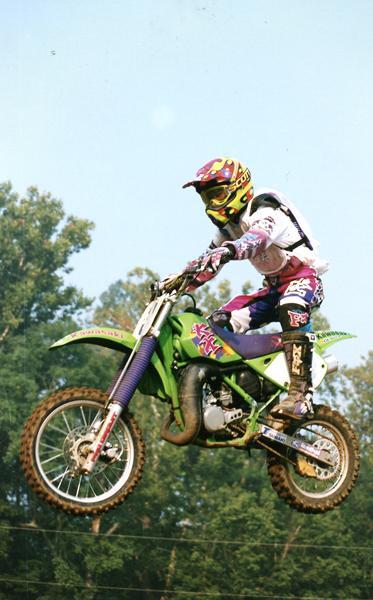 Wey won multiple titles for Team Green.
Photo: Thom Veety
5. Nick Wey: Michigan, again. And Wey fast, again. Nick's multiple titles as an amateur, long and successful professional career, and loyalty to the Michigan Mafia make him one of the most respected riders in the entire sport.
4. Robbie Reynard: The most effortless style on this list, Reynard was signed to a longterm deal as a young Team Green rider and the hope was that he would turn into an exceptional pro. He did, but then he started getting hurt. But to this day, RR is still the youngest rider ever to win a pro national.
3. Kevin Windham: Well, this guy was effortless, too. He completely dominated his last few years at Loretta's as an amateur, not losing a single moto for three years!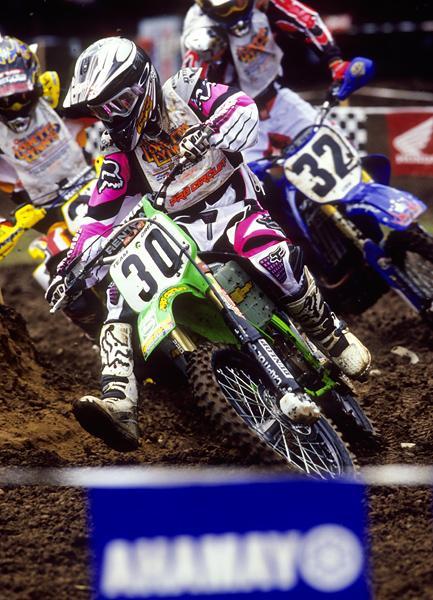 Stewart was arguably the most dominate amateur rider in history.
Photo: Simon Cudby
2. Ricky Carmichael:
Like we said when we did our Loretta's all-time List back in July, this is about the only ranking in the sport where RC isn't first. He was darned good, though.
1. James Stewart: Nobody, and we mean nobody, dominated as an amateur or minicycle racer quite like Bubba. He then delivered the AMA 125cc National Motocross Championship to the brand in his rookie year in 2002. That's what Team Green was built to do, and nobody did it quite the way James Stewart did.