By: Shan Moore
Paul Whibley took a giant step towards reclaiming the GNCC title he won in 2009 by taking a strong win at round two of the Can-Am Grand National Cross Country series yesterday in Washington, Georgia. After a disastrous series opener in Florida, where Whibs finished ninth after ripping the radiator off of his Yamaha on a tree, the Kiwi off-road star rode a solid race from the beginning in Georgia and then finished off the competition with a mighty push over the final two laps. By the end of the three-hour race, Whibley took the "W" by 22 seconds over defending series champ Josh Strang.
With the win, Whibley now sits third in the series standings, just three points out of first. If the "Ax Man" looked confident before the race, he looked even more so afterwards.
Racer X: How does this win make you feel about your chances to win the title?
Paul Whibley: It's certainly a good start. But we already know it's a long season and anything can happen. Just look at Florida. But it does give me confidence knowing I have the pace.
How was the race?
It was competitive. For most of the race we were going backwards and forwards. There were guys behind you and guys in front of you and everyone was swapping places-–it was good racing. Late in the race, the front guys picked up the pace and that forced me to pick it up too. I just put my head down and was able to get into the lead with about two laps to go and hold it.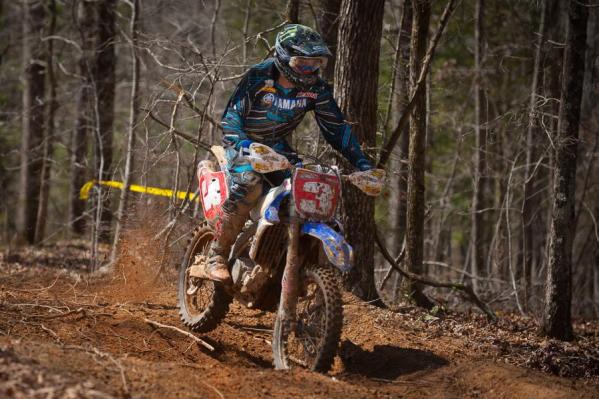 Whibley took the win in Georgia and now sits third in points.
Photo: Shan Moore
That's a nice shiner you've got on your left eye. How did you get that?
On the last lap there was a branch hanging down that wasn't there on the previous lap and it caught me in the face and just about ripped me off the bike. It tore my goggles off and got me in the eye and I couldn't see for most of the lap. I was just riding as hard as I could with one eye because I didn't want to give up the lead!
You looked strong today and I think you might have worn down the competition. How much of your success do you attribute to your finish?
Almost all of it. I think my conditioning is the strongest part of my program. Three-hour races are endurance races and you need to place a pretty high priority on fitness. I have a trainer back in New Zealand, and I check in with him and we talk about how things are going and then we decide what weaknesses I need to work on and try to improve. You have to balance your racing and your fitness because they go hand in hand and any weakness to one will affect the other.
Do you think conditioning was a big factor in this race?
I don't know. In the middle of the race I felt pretty comfortable, I wasn't pushing too hard and everybody was the same, taking a turn at the front and having a go at it. It seemed like late in the race Josh Strang started pulling away and I had to push pretty hard to keep up. That was maybe three laps from the end, and then at about two laps to go I decided it was time to go and I picked it up.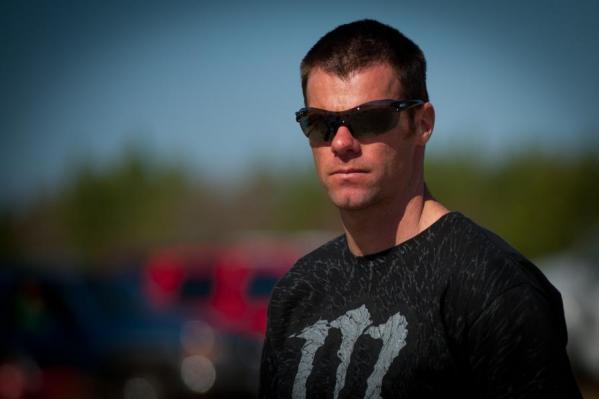 Whibley fought off defending champion Josh Strang for the win.
Photo: Shan Moore
There were some pretty deep mud holes out there; is it nerve-wracking coming up on one of those muddy bogs and trying to pick a good line at speed?
The mud holes here weren't really too bad. There were always helpers out there pointing out the good lines for you and if you stay in a good line then you were okay. But if you take a bad line you can go from the front to fifth in a hurry. You have to watch everyone's lines and remember the good ones for yourself.
There's a break before the next GNCC on the 27th. But does Paul Whibley ever take a weekend off?
I'll go to a local race this coming weekend and I'll be out there testing and maintaining my fitness. This is my job, and it's a pretty cool job, so I've got to make the most of it while I can. I'll go find a race to race in somewhere.