Anaheim, CA
Anaheim 1 (A1)
Monster Energy AMA Supercross Championship
Before a heat race has even run on Saturday night in Anaheim, Kevin Windham will already be declared a winner. The fans will go crazy when the number 14 GEICO Honda rolls out for opening ceremonies, jumps across two lanes of the track, whips it over the finish line in the dark, and pulls a stoppie all the way down the start stretch. No one works an intro like Windham, and no one has more fan support.
Windham has universal appeal. Most claim the "Big 4" of Ryan Dungey, James Stewart, Ryan Villopoto and Chad Reed as favorites for the championship, but they're favorites in the results column alone. Windham is clearly the fan favorite, which is a position most riders would envy. But it's a position Windham wouldn't mind trading. He loves the fans, sure, but he's quick to point out that he's not riding just for cheers. His first goal, this year, is to win that ever-elusive Monster Energy Supercross Championship.
"It's a huge part of me to have the cheers, and I love it, but without the ability to be successful and at least have a chance at a win, I've got to hang the boots up," says Windham. "When you're standing around guys who have been there before, [Team Managers like] LaRocco or DeCoster or Kehoe, you hear stories, and people relive them like they happened yesterday. I'm not going to do this just so I can keep hearing the same stories. I want to keep making new memories."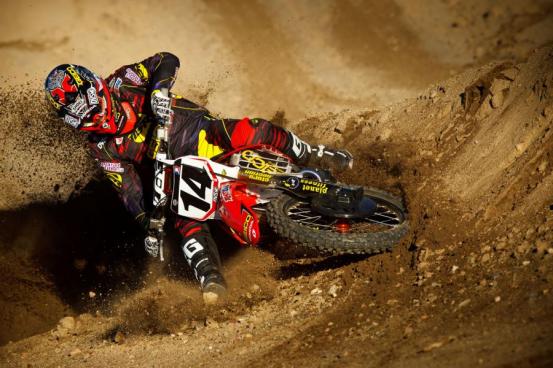 The cheers are great, but K-Dub is still racing to win a title, first and foremost.
Simon Cudby photos
After winning two supercross races and finishing second in series' points last year, Windham has a shot at this year's crown. But of course, the age factor pops up. Windham will be 33 at the end of February. How long can he stay competitive?
"I feel like things are a little more difficult now," he says. "There are so many guys that can win, and there's so much hype. To be honest, at 33, maybe I can't do some of the things I used to in certain ways. But there's also a way of your body going through physical changes—and I think I reap the benefit of what's going on there. I'm in a good place and I really think I have some good races in front of me."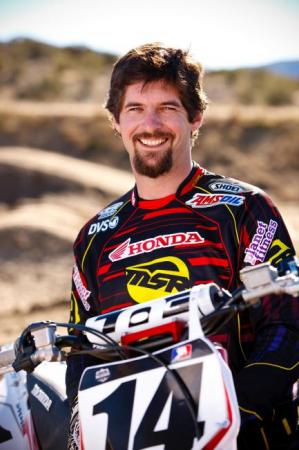 Once again, Windham will hope that age and experience really overcome youth. "You learn what you have to respect physically, as far as learning to get through 17 races healthy. I've learned how to make training count—do less, but do it more productively. I've learned through trial and error, and I've learned because I have to do it that way at my age. At the same time I still feel like I have plenty left in me."

Windham's biggest records in the sport are dubious honors. He's finished second in major series' points more than any other rider in history, and he's won more races than anyone who hasn't grabbed an AMA Supercross or AMA Motocross title. This year, again, his goal is to erase that second stat. The fans will be cheering him regardless.