Team USA is now 14 days away from taking on the world at the 2013 Monster Energy FIM Motocross of Nations, which will take place on September 28-29 in Teutschenthal, Germany. We are counting down the days by rankings the Top 25 Team USA riders of all time.
Team USA is not an easy gig. As cool as it sounds to go race for your country in a far-away place, it comes with great responsibility, pressure and investment—from the rider, the team, the sponsors. As a result, sometimes top riders can't serve, like Ryan Villopoto this year, or Ricky Carmichael and James Stewart and Jeremy McGrath and many more.
One rider who always signed up when asked to participate was Ivan Tedesco, the #14 rider on our countdown of the Top 25 Team USA riders of all time. Tedesco rode for team USA on three different occasions—and on three different brands—since 2005. Each time "Hot Sauce" performed well and helped Team USA throughout a seven-year winning streak.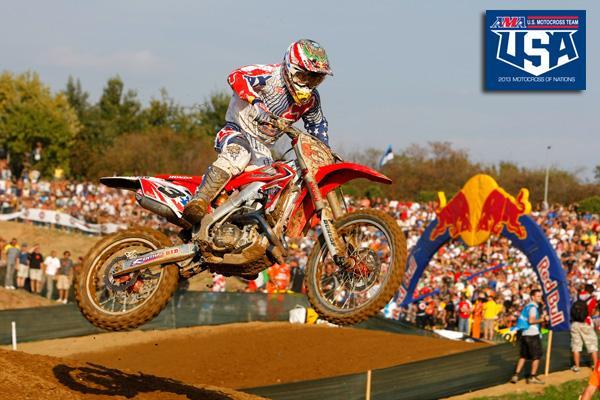 Ivan Tedesco rode for Team USA three separate times, all on winning teams.
Ray Archer photo
In 2005 Tedesco was the AMA 125cc National Motocross Champion, albeit on his Monster Energy/Pro Circuit Kawasaki KX250F. Team USA had sat out the '04 MXoN due to a myriad of reasons, and they had not won the Peter Chamberlain Trophy since 2000. But Ricky Carmichael and his Makita Suzuki boss Roger DeCoster, also the Team USA manager, were adamant about not only going back to the race, but winning in Ernee, France. Tedesco was invited to ride the MX2 class, and Kevin Windham the MX3 division.  It was the 59th edition of the Motocross des Nations (we'll use the proper term because it was in France) and Tedesco did his job: He was fifth in the first MX1/MX2 moto, but top-finishing 250F after a spirited battle with former 125 and 250 World Champion Sebastien Tortelli. In the second moto Tedesco and Tortelli tangled, with Sebastien, riding a KTM 250 SX-F for the event, getting his foot caught in Tedesco's rear wheel, costing both valuable time and positions. Tedesco's second moto would be the score that Team USA dropped, as Carmichael swept both motos and Windham rode well under the pressure. Here's a video of the race, including the wonderful race call by Sir Jack Burnicle.
In 2006 he went again, even though he did not have an exceptional year in his first in the 450 Class aboard a factory Suzuki. But when his teammate Carmichael was hurt in the last outdoor national of the year at Glen Helen, and with his Suzuki already shipped, Tedesco was the obvious choice to race MX3, with both James Stewart and Ryan Villopoto making their Team USA debuts. Again, Ivan proved himself to be a dependable rider under pressure, Tedesco went 6-9 as the MX3 rider, and the Americans won again.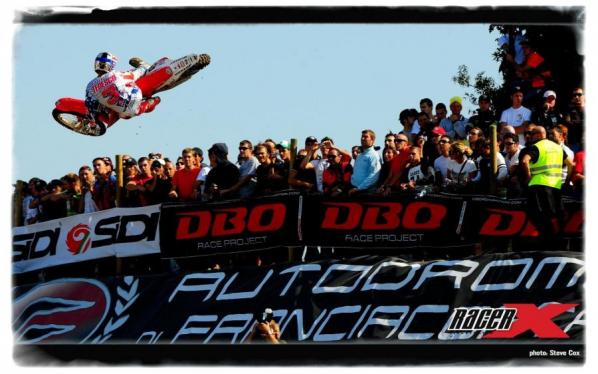 Tedesco last raced for Team USA in 2009.
Steve Cox photo
Finally, in 2009, with Carmichael retired, Stewart and Windham supercross-only, and the 450 AMA Motocross Champion Chad Reed of Australia, DeCoster had slim pickings for the MX1 and MX3 classes. So he asked newly-crowned 250 Motocross Champion Ryan Dungey to jump up onto an RM-Z450 to ride MX1, and invited the seasoned Tedesco, now on a Honda, back to race MX3, with Jake Weimer on the 250 for MX2. That meant Tedesco's two teammates were both rookies to the race, and few expected the Americans to win in Italy against the Tony Cairoli-led home team.
As expected, Cairoli won the first moto, just beating Chad Reed who was riding for Australia. Dungey finished a solid but distant third, while Weimer finished eighth (and second MX2). In the second moto Tedesco was a solid third, but Weimer had a disastrous moto with a couple of crashes and could only manage 25th place. His score would have to be thrown out.
With all of the pressure on Dungey and Tedesco for the last MX1/MX3 moto, Team USA got a huge break when both Cairoli and Reed went down in a massive first-turn pileup. Dungey seized the opportunity to take off with the win, putting himself on the world map as an elite rider. And Tedesco, after getting knocked off the track by Italian rider David Philippaerts, kept his cool and finished seventh, ensuring another Team USA win, and the third and final of which he would be part of. Here's a highlight reel from the race in Brescia, Italy.
Ivan Tedesco was a solid performer and a true professional in each of his three tours for Team USA at the Motocross of Nations and ranks #14 on our list of Team USA's Top 25 of all time.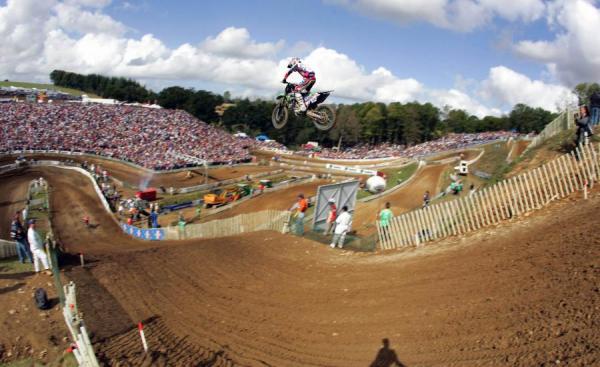 Tedesco was a perfect 3-0 during his career riding for Team USA.
Hoppenworld photo
Tracker: