First Look At Moose Racing's 2023 Agroid Racewear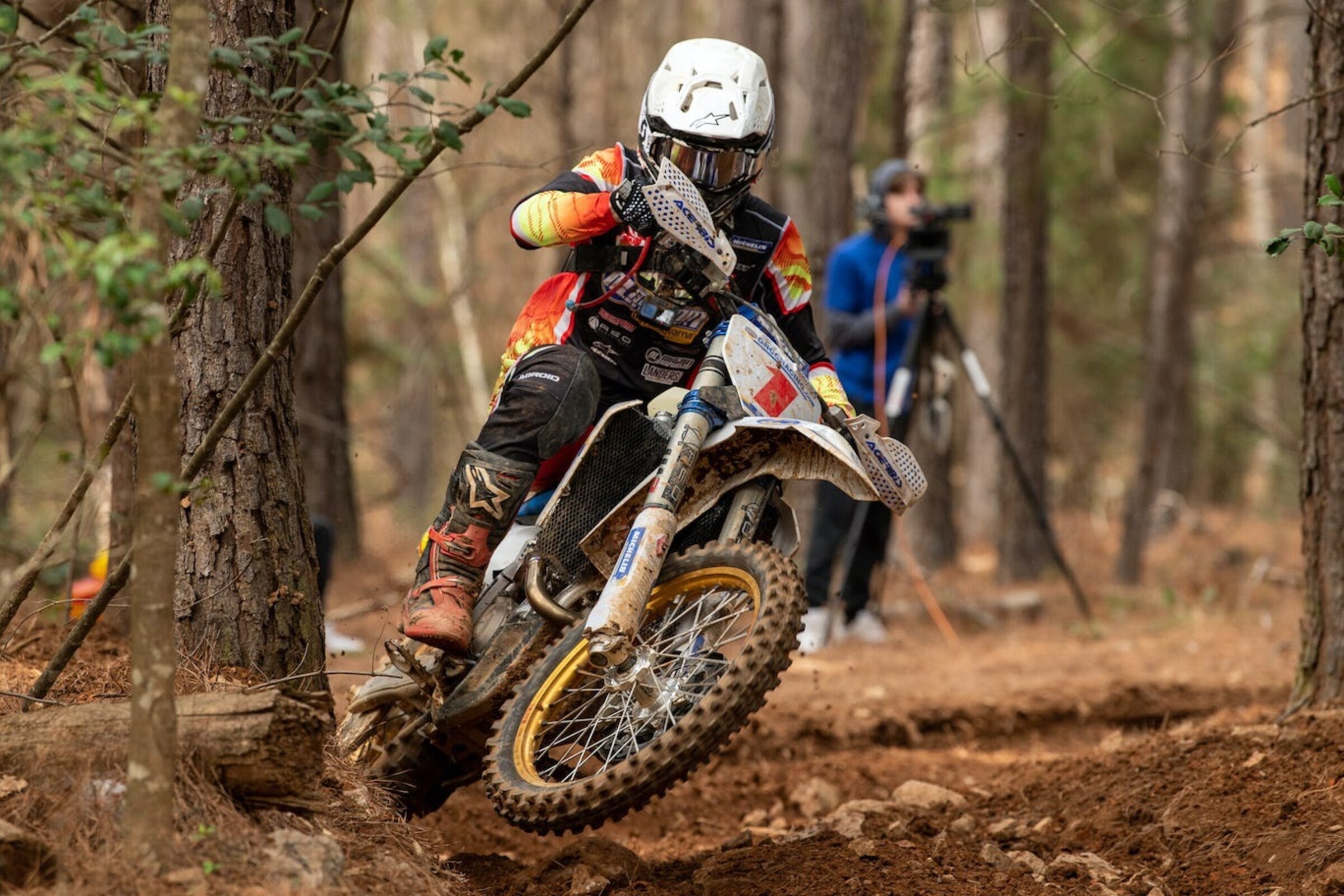 Moose Racing has long been synonymous with the rough and rugged side of the sport: nasty off-road trails, muddy endurance events, blisteringly hot desert races. Designed and constructed with expert insight from eight-time National Enduro Champion Dick Burleson, their gear specialized in keeping riders comfortable in day-long rides in extreme conditions. They've long since proven their ability to make gear that will stand the twin tests of time and the worst that Mother Nature can throw at a rider.
Building off of that rock-solid foundation, Moose launched their Agroid line in 2020 as the brand's lighter-weight, higher-flying, super ventilated gear option for the motocross/supercross set. Still plenty tough, it was cut with slimmer lines more modern styling to add another flavor to the company's lineup. Riders loved it right away, and the line has continued to evolve and expand to meet the needs of the modern racer.
The Spring 2023 Agroid line features enhancements and improvements that make a great gear line even better. Comfort and ease of movement on the bike are still at the forefront, as the cut of the racewear, the flexible material, and the performance styling maximize flexibility while making sure there's no bulk to speak of. Across the line, the 2023 Agroid gear features a lightweight stretch polyester chassis, laser-cut ventilation holes for maximum breathability, a carefully designed athletic fit, and high-quality sublimated graphics that prevents fading, keeping your gear's look pristine and sharp throughout its lifetime.
Starting at the top, the 2023 Agroid jersey comes pre-cut for hydration system lines, allowing you to run a hydration line through the back of the jersey and out through a stealthy opening in the shoulder—no zip ties necessary. The jersey's custom stretch collar and non-restrictive stretch mini-cuffs go a long way toward perfecting the balance between function and comfort, and the quick-drying fabric … well, if you want to stay wetter on the bike longer, this might not be the gear for you. In line with the Agroid philosophy, the jersey will be a bit more form-fitting than you might expect from other Moose apparel.
The Agroid pants have seen some significant improvements for 2023 as well. These lean toward a more athletic design—as with the jersey, expect a slimmer cut to the legs here than other Moose pants might offer. Ventilation has been upgraded: there's more mesh in the upper thigh panel, and the knee and shin have received some much-requested reinforcement. These pants will last longer and are still just as easy to move around in. The leg is pre-curved for a comfortable, ergonomic riding position, full-grain leather inner knee panels add tons of durability, and the durable stretch rip-stop seat and knee are lifesavers. The three-point waist adjustment system lets you dial in the exact fit you need, and Velcro has been added to the buckle for 2023 to help keep it secure and in place. A YKK Auto Locking Zipper is the icing on the cake.
Moose's Agroid gloves are also designed for flexibility and comfort—a solid grip is paramount, and binding and bunching are out of the question. As with the pants, stretch polyester combines with a pre-curved cut for unsurpassed comfort and freedom of movement, and outseam finger construction keeps everything feeling smooth. A Clarino palm offers excellent strength, abrasion resistance, feel, and airflow.
Moose Racing's 2023 Agroid gear line is pro rider–tested, and extensive adjustments have been made specifically based on rider feedback. It's designed for a huge variety of rider body types, with sizes ranging from Small up through 3XL. The lineup features and all new graphic look and is available in four distinct colorways. Want to catch a preview? Check out Agroid pants and jerseys this season on Phoenix Racing Honda's Cody Barnes, Mike Witkowski and Kyle Peters; AmPro Yamaha's Rachael Archer; Trail Jesters KTM Racing's Korie Steede; Magna 1 Racing's Jordan Ashburn; and Rockstar Energy Husqvarna's Tayla Jones.
To learn more and check out the full lineup, check out mooseracing.com.