Fellowship of Christian Athletes Hosts VIP Event at Select Supercross Races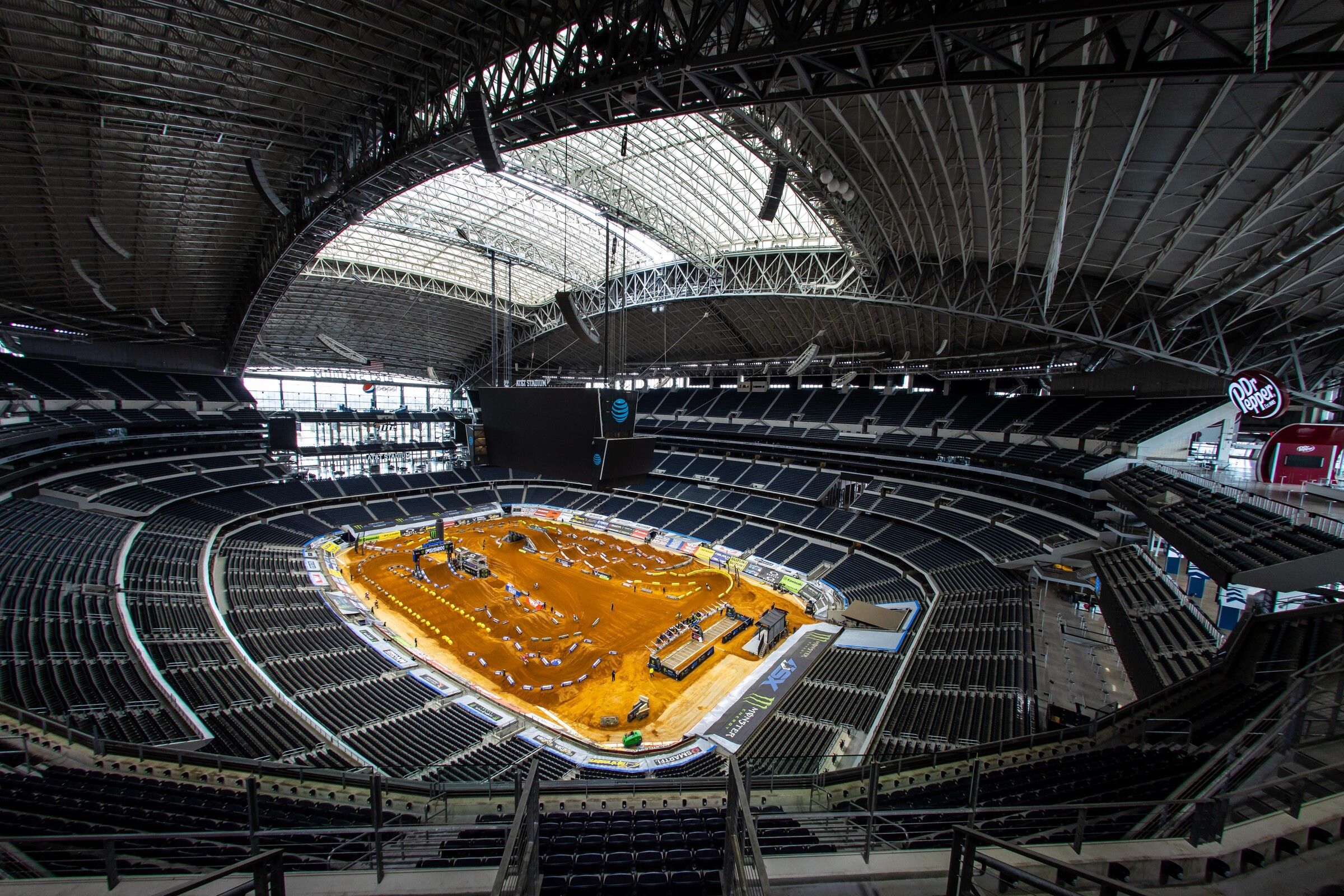 Main image is from 2022 Arlington SX, photo by Align Media
The following press release is from the Fellowship of Christian Athletes (FCA):
Fellowship of Christian Athletes Hosts VIP Event at Select Monster Energy Supercross Races
Atlanta, GA - The Fellowship of Christian Athletes (FCA) Motocross is excited to announce that we will be hosting VIP events at select Monster Energy Supercross races. These exclusive events will give fans the opportunity to go behind the scenes and experience the excitement of the day in a new way.
The VIP events will take place at Houston,Tampa, Arlington, Indianapolis, Detroit, Glendale, Atlanta, Nashville and Denver Supercross races and will include early access into the stadium, watch the track walk from stadium seats, and a time of fellowship and information in a private room dedicated to FCA. In addition, you'll learn more about FCA Motocross, a nonprofit organization that uses the power of motocross to bring people together and help them grow in their faith. See how you can get involved, learn more about our camps, and trackside ministry happening in your state! The event will conclude just in time for practice and qualifying.
"We are thrilled to be partnering with Monster Energy Supercross for these exciting events," said FCA staff Donita Povolny. "Supercross is one of the most thrilling sports in the world, and we can't wait for fans to join us on event day." FCA Motocross and Feld Entertainment have had a strong relationship for the last 15 years. FCA MX has also worked closely with SX series chaplain, Jake Vanada with SXMX Outreach, and want to thank him and everyone at Feld Entertainment for their partnerships.
RSVP is free for participants. Once you RSVP you will receive an email with a time and place to meet at the stadium. YOU MUST PURCHASE YOUR OWN SX EVENT TICKET TO ENTER. Interested fans can reserve their spot through FCAMX.org.
About the Fellowship of Christian Athletes:
The Fellowship of Christian Athletes is a nonprofit organization that seeks to use the power of sport to impact the world for Jesus Christ. Through camps, clinics, and other events, the FCA provides athletes with the opportunity to grow in their faith and connect with other believers. For more information, visit FCAMX.org.