YCF Announces its 2023 Motorcycle Lineup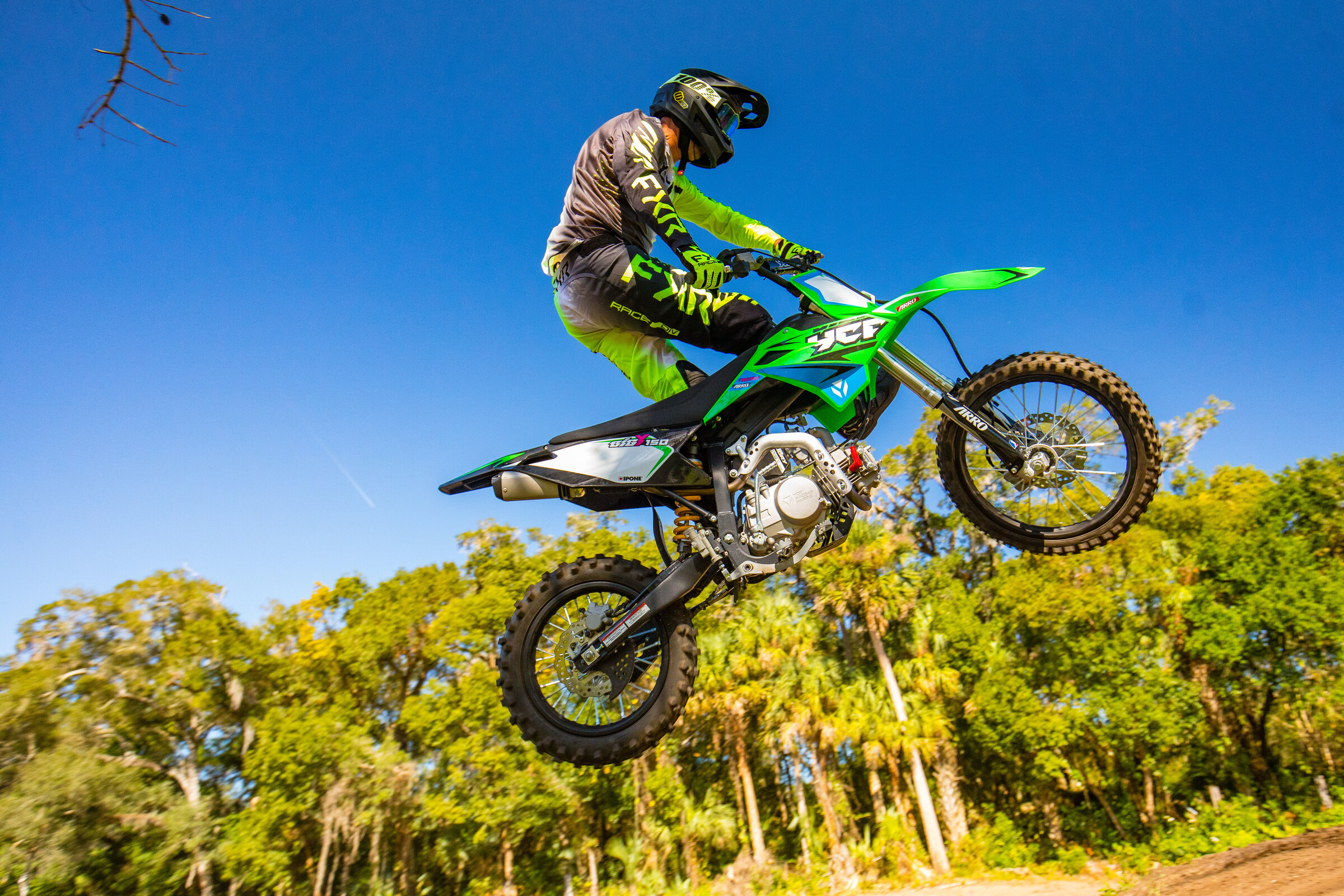 Our overseas moto friends have been blasting around on YCF bikes since 2005, but the French pit-bike and youth motorcycle manufacturer really began making waves in America around 2019. They're massively successful on a global scale, though: last year alone they sold more than 15,000 bikes in 30 different countries.
YCF was founded by former French pro Yannick Coquard (those initials, appropriately enough, stand for "Yannick Coquard Factory") and technician Dimitri Bera, a Frenchman who was living in China at the time. Coquard had been training on pit bikes during the off-season but was unsatisfied by the quality of what was available at the time. The men devise a plan to make high-end pit bikes that could compete with ones made by the major OEMs, but significantly more affordable. And they had a plan for how to achieve that.
Coquard and Bera developed a full internal R&D department, and in 2009 they opened their own dedicated YCF factory in China. There, they have complete control over every stage of production, ensuring that the bikes match their high standards.
"Made in China": not always words that people are excited to hear. And not without reason: a lot of truly substandard product comes out of China. But that's generally because people want to make those products substandard. Want to cut corners and produce cheap junk? You can hire someone to make it. But Chinese factories are no less capable when it comes to making top-quality items, and YCF's reputation for durability and reliability certainly speaks to that. Coquard and Bera demand the best, and they make sure they achieve it with every machine that rolls off the line.
Over the last 19 years, YCF has developed a full stable of machines—currently 22 different bike models, designed for riders aged 3 to, well, anyone who can still comfortably sit on one! Whether it's for you or your kids, or whether you're racing competitively or just zipping around the yard on the weekend, YCF has a model perfect for you. Here's a quick guide to that YCF has to offer.
YCF BIKE MODELS
YCF 50E and START W88E: Electric bikes with lithium batteries—quiet and great to use in the yard, or even indoors if you have the space.
YCF 50 A: For kids aged 3 to 7.
LITE/START 88cc: The next step up, for kids aged 7 to 10.
LITE/START 125cc: Ideal for kids aged 10+, or for teenagers with limited riding experience looking to get started.
PILOT 125/150: A performance minibike for riders who expect more from their machine.
FACTORY: Engineered for racing or off-road riding, it's light, easy to maintain, and less expensive than a full-size bike.
BIGY: For adults who want to ride alongside with the kiddos.
SUPER MOTARD 125/150/190: Made for pavement—and great on karting tracks.
You can find more info about YCF and their bikes at ycfusa.com or follow them on Instagram and YouTube.