Hitch Hotel Joins Moto Concepts Racing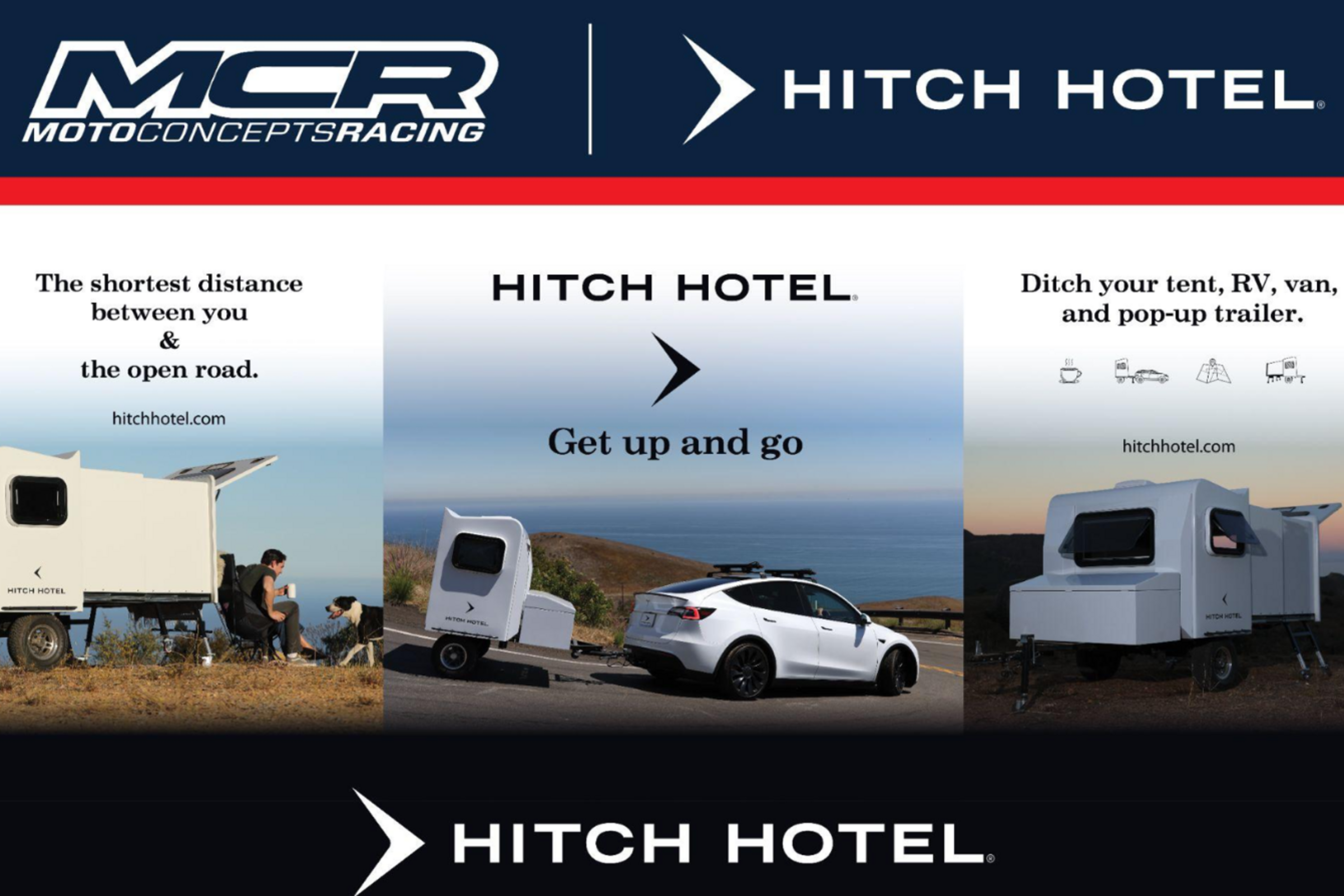 The following press release is from Hitch Hotel and Moto Concepts Racing:
Hitch Hotel Joins Moto Concepts Racing
Hitch Hotel Inc. is excited to announce that they're joining forces with MCR for the 2023 Supercross Racing season starting this weekend at Angel Stadium. Much like Moto Concepts, Hitch Hotel has come up with new and innovative products that make RVing accessible to everyone. With its extremely lightweight and its small 42 inch footprint, the Hitch Hotel can be stored in the corner of any garage and be towed by any vehicle in the world. Stop by the MCR tent to see our all-new product specifically for the off-road rider.
Geoff Patterson, Co-Founder / CEO stated, "To be able to display the Hitch Hotel alongside the MCR racing team has been a dream of mine for many years. We've watched Mike Genova and Tony Alessi create a championship-level program over the years, and we're humbled to be invited into their team. We can't wait to show the world what the Hitch Hotel lifestyle is all about."
Visit www.hitchhotel.com for more information Follow @hitchhotel for the latest updates.