Snowshoe, WV
Snowshoe
GNCC Racing
The eighth and ninth rounds of the 2022 GNCC Racing season would bring in more winds of change with the continued absence of defending series champion, Ben Kelley, after suffering injury prior to round seven. These two rounds are always key for GNCC racers as they mark the final two rounds prior to the series entering its usual summer break, with no events from late June until the second weekend in September. This leaves many racers hungry to head into summer break on a high note, and that is exactly what several have done. Here's a few things we learned…
TWO VERY DIFFERENT EVENTS
The Mason-Dixon and Snowshoe GNCC events are only located around two-hours apart, but these two events couldn't be more different than the other. Sitting just across the street from the legendary High Point Raceway, Mason-Dixon takes place literally on top of the Mason-Dixon line. The pits, start, finish, and several miles of trail are all located in Pennsylvania, while several more miles of trail extend across the state line into West Virginia.
Mason-Dixon is similar to High Point with his rolling hills and clay dirt that has some rock here and there. By no means is this a rocky terrain, but instead some really nice clay that gets slick when it's wet and silty and dusty when it's dry, but of course you're likely to see a little bit of both in the same day.
On the other hand, Snowshoe takes place at the upscale Snowshoe Mountain Ski Resort in West Virginia. Situated at a peak elevation of 4,848 Snowshoe is one of the premier ski resorts in the east with accommodations, restaurants, shopping and more right on top of the mountain. For GNCC racers, all that beauty quickly disappears once you're out on the course. Naturally, you have to run some fast up and down ski slopes to get in and out of the woods sections, but the woods at Snowshoe are nothing short of grueling.
Natural springs litter the mountain, as do large rocks, roots, and just about any kind of challenge you would expect a rugged mountain racecourse to throw at you. To top it off, heavy rains would fall on the final portions of the 10 a.m. amateur race, adding even more challenge to an already tough course. These unique differences in terrain are just another factor in what makes GNCC events so difficult for top tier pros to excel at; there's literally something different every race.
NEW WINNERS ON THE SEASON
Prior to the 2022 version of the Mason-Dixon GNCC, XC1 veteran Ricky Russell did hold a GNCC overall win to his credit. This win came back in 2017 at a rough and rugged Snowshoe GNCC but a second win had continued to be a thorn in his side for a number of years. Since that 2017 win, Russell has been a consistent podium threat but has also suffered through a number of injuries including a near career-ending femoral artery injury in 2020.
Russell has been on the mend for quite some time since then but also suffered a shoulder injury in early 2022 that sidelined him for several events. Finally, Russell would break through for the Mason-Dixon win ahead of Trevor Bollinger, who actually led a good portion of the race before a late race crash dropped him to eighth place overall. This would allow Grant Baylor to inherit the second place position and Mr. Consistent, Jordan Ashburn to land on the podium in third.
When the series transition to the grueling Snowshoe event, it was a similar story with Ricky Russell out front once again in the early stages of the race. It would then be Josh Toth taking overall the top spot before running into some late race mechanical issues that would drop him out of the top ten overall. Russell would then find his way back into the lead for a lap, but it would actually be Jordan Ashburn who found his way around Russell on the final lap to take the Snowshoe overall win.
For Ashburn, the Snowshoe win actually marked his first-ever GNCC overall win after ten years of competition in the XC1 class. Ashburn had come very close numerous times and has consistently been a top five and podium threat throughout his entire career, but that overall win had eluded him for so long. With the win, Ashburn also takes over the points lead in the hunt for the GNCC National Championship as the series heads into summer break. There's still not been a solid update as to when Ben Kelley could return to competition and with a now eight-point lead over Kelley, Ashburn has a shot to not only claim more overall wins but could possibly leave the 2022 season as GNCC National Champion.
GNCC
| Position | Rider | Hometown | Points |
| --- | --- | --- | --- |
| 1 | Jordan Ashburn | Cookeville, TN | 267 |
| 2 | Craig Delong | Morgantown, PA | 223 |
| 3 | Ricky Russell | Duvall, WA | 181 |
| 4 | Ben Kelley | Harwinton, CT | 180 |
| 5 | Lyndon Snodgrass | Australia | 156 |
Full Standings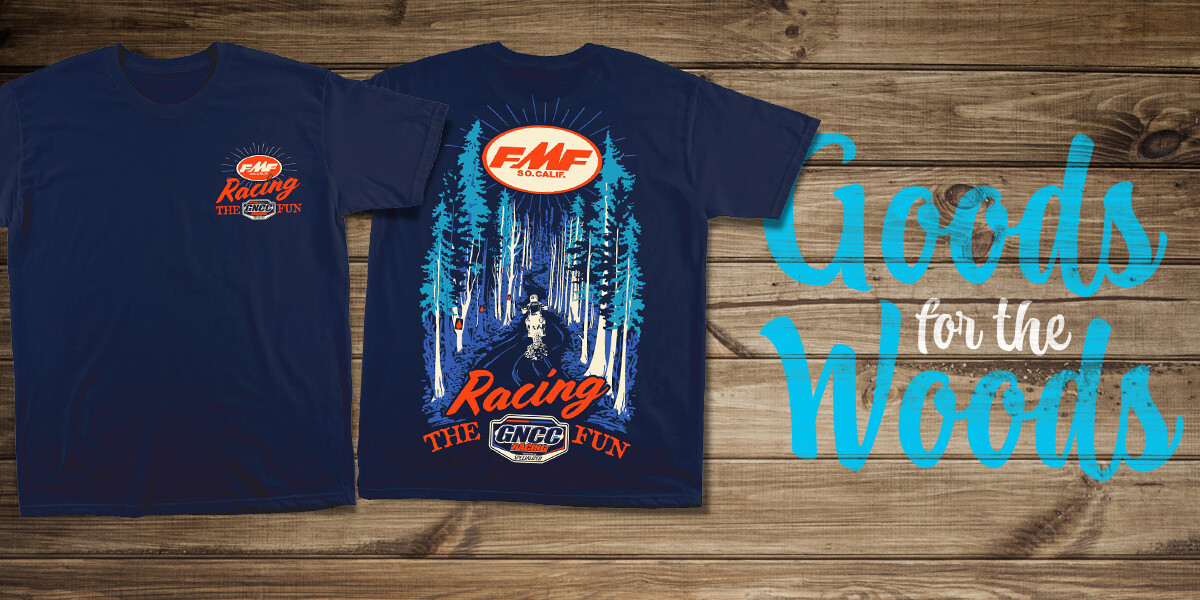 XC2 CONTINUES TO HEAT UP
For several years now, the XC2 class has produced some of the tightest racing of the entire GNCC season and this year has been no different. While the challengers might be a little different in 2022, the tight racing with multiple riders in a championship hunt continues and these two events both played key roles in that championship battle.
At the Mason-Dixon event, New Zealander turned Mason-Dixon local Liam Draper would sit in a position to claim his first XC2 class win of the season. At the same time, both Ryder Lafferty and XC2 points leader Lyndon Snodgrass stayed hot on his heels heading into the late stages of the race. Draper would end up suffering a mechanical issue on the final lap that would ultimately end his day and leave a two-rider battle for the win. Lafferty would end up besting Snodgrass by just over one-second when the checkered flag flew while Ruy Barbosa would work his way from eighth place on lap one to end the day on the podium in third.
When the series made its way to Snowshoe things would shake up once again. The defending XC2 class champion, Johnny Girroir, suffered a hip injury at the season-opening round and sat out the second through eighth rounds before returning to racing at Snowshoe. Girroir seemed to pick right back up where he left off as he took the XC2 class win, along with a very impressive third place overall.
Ruy Barbosa would end the day in second place with his Phoenix Racing Honda teammate rounding out the XC2 podium in third. As for the three riders battling for the XC2 class champion in the form of Snodgrass, Lafferty and Mike Witkowski, they each had some issues of their own. Lafferty would have some mild struggles later in the race at Snowshoe but still salvaged a fourth-place finish while Witkowski had issues from the get-go, spending much of the day outside the top ten but eventually worked his way to ninth by the end.
GNCC
| Position | Rider | Hometown | Points |
| --- | --- | --- | --- |
| 1 | Lyndon Snodgrass | Australia | 291 |
| 2 | Ryder Lafferty | Millville, NJ | 229 |
| 3 | Ruy Barbosa | Chile | 219 |
| 4 | Liam Draper | Auckland, New Zealand | 191 |
| 5 | Cody J Barnes | Sterling, IL | 191 |
Full Standings
Snodgrass would have the most disastrous day of these championship contenders as a mechanical issue would leave him sitting on the side of the trail waiting to be towed out, resulting in a 15th place finish in the XC2 class. Heading into the summer break, Snodgrass still holds the XC2 points lead but Lafferty has now moved into the second-place position and just 23-points out of the lead.
Additionally, Lafferty holds the AMA National Enduro overall points lead and if he were to claim the National Enduro and GNCC XC2 class championships in the same year, he would make history as the only rider to accomplish that particular feat. Steward Baylor won his first AMA National Enduro title while competing in the GNCC XC2 class, but he did not win the GNCC XC2 title that same year. Kailub Russell is the only rider to claim a GNCC XC1 National Championship and AMA National Enduro title in the same season, so Lafferty potentially has a shot to make some history of his own.