Ironman Raceway Prepares For 2022 Racing Season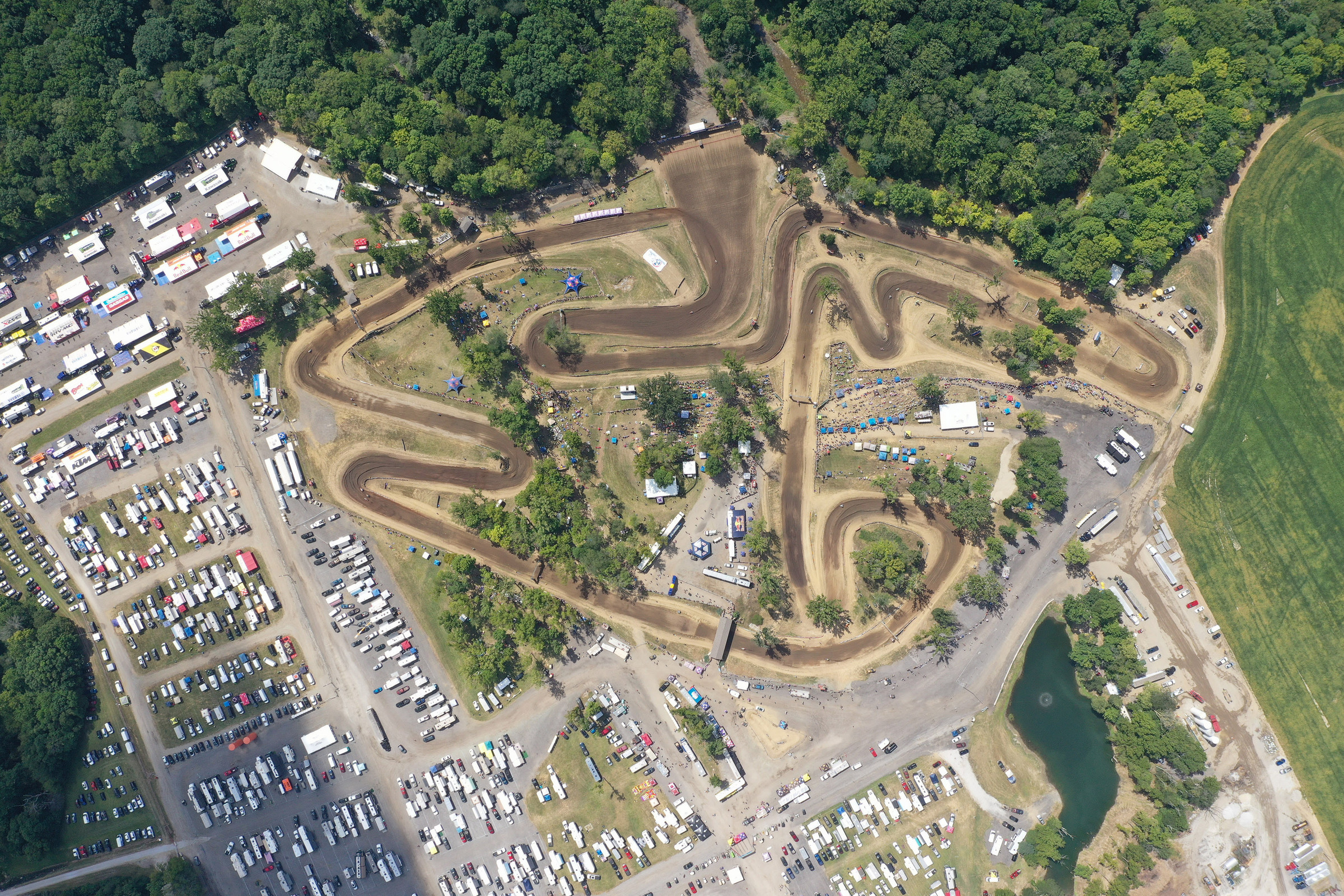 Crawfordsville, IN
Ironman
GNCC Racing
Morgantown, West Virginia—Ironman Raceway is pleased to announce their 2022 schedule featuring four premier AMA National Championship events including round five of the ATV Motocross National Championship, the penultimate round of the Lucas Oil Pro Motocross Championship and two Grand National Cross Country events. The raceway will kick off their season the first weekend of May and conclude with the Ironman GNCC on October 22 and 23.
On May 7 and 8 the Grand National Cross Country Series will kick off the year at Ironman with the Hoosier GNCC, round six of the prestigious series. Ironman has a long history in GNCC Racing and this year the series will once again offer two opportunities for the venue to create even more memories. Admission for the weekend (Friday – Sunday) is $25 Adults (12+) and $10 Kids (6-11). Come check out America's Premier Off-Road Racing Series, with riders from all over the world, including Australia, New Zealand and Japan. Visit www.gnccracing.com for full details.
Then on the weekend of May 14 and 15 the ATV Motocross National Championship stops in Indiana for the first time since 2019. Practice will take place on Friday, May 13 for $40 per group with racing on Saturday and Sunday for $50 per class. Plus, the AMA Pro ATV riders will take to the track on Saturday afternoon. Come see Eight-Time AMA Pro Champion, Chad Wienen battle with Joel Hetrick, Nick Gennusa and more. Admission for Saturday only is just $25 for adults and $15 for kids 6-11. Please visit www.atvmotocross.com for more information on the event.
The Lucas Oil Pro Motocross Championship will make a stop in Indiana for the 9th Annual Ironman Pro National on Saturday, August 27. This is the perfect opportunity to get outside and enjoy the sun, your friends and family while seeing the world's fastest motocross racers going bar-to-bar in intense racing action. This event is the second to last round of racing on the 2022 series schedule. Several different ticketing options are available now. Amateur Racing will also take place with information being released at a later date. Visit www.IronmanRaceway.com and www.ProMotocross.com for full details.
Last, but certainly not least, the Grand National Cross Country Series will make its final stop on the 2022 schedule at the Crawfordsville, Indiana racing facility on October 22 and 23. This event is one of the most anticipated events of the season and continues to be the highest attended event on the circuit. Last year a record number of racers attended the event, with 2,706 breaking the series record previously set at Ironman. The Ironman GNCC will also host an array of activities for all ages from tick-or-treating, a costume contest, live music, ePeeWee Racing and much more. This event is also GNCC's annual "Race for the Cure" event, so be sure to wear your pink! Visit www.gnccracing.com for full details.
Ironman Raceway looks forward to seeing everyone this year. No matter what your preferred style of racing is, there is an event for you. Spectators are invited and encouraged to attend each event and can find specific admission prices on the respective event website.
For more information on Ironman Raceway please call (304) 284-0084 or visit the official website a www.ironmanraceway.com. Also follow Ironman Raceway on Facebook, Twitter and Instagram for exclusive content and to catch the latest news.