Haiden Deegan Suffers "Minor Concussion" in Wild Mini O's Crash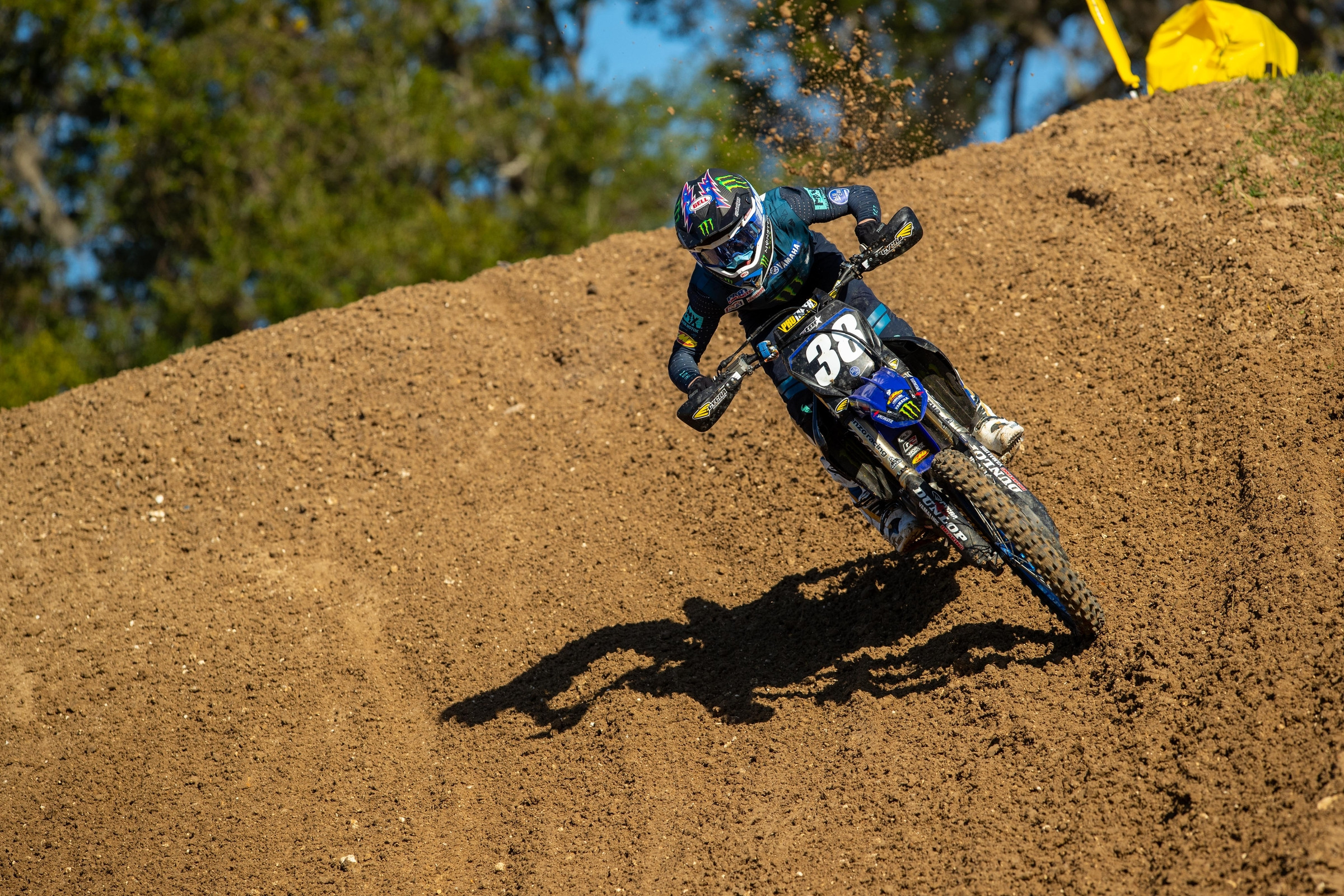 After eight years with KTM, Haiden Deegan signed with the Monster Energy/Star Yamaha Racing team in October. At the 50th annual THOR Mini O's in Florida, Deegan made his BluCru debut. In supercross, the #38 claimed the 450 B title and finished sixth in both the 250 B and Schoolboy 2 (12-17) B/C main events. Then, when the week flipped to motocross, the Yamaha rider won the first moto of both the 250 B and Schoolboy 2 (12-17) B/C classes, while also finishing third in 450 B. But in the second Schoolboy 2 (12-17) B/C moto, Deegan was tossed from his Yamaha YZ250F.
Brian Deegan, Haiden's dad, said his son suffered a "minor concussion" in the crash, which Haiden confirmed in an Instagram post. Deegan did not finish the moto and sat out the remaining motos for the week.
"Scary moment as a parent . Lucky to get away with a minor concussion. Doc said no go. Dirt bikes always fun until you hit the dirt.." Brian Deegan commented.
"Happy with my speed and how i did at mini os, With less then 6 weeks on the bike, we put in a lot of work with the team in a short amount of time, Would of like to leave with a few more titles but unfortunately i had a good get off pushing hard to win, its not my style to take it easy so i was giving it my all every lap. Glad to walk away with only a minor concussion, but we will be back training in a couple weeks. @starracingyamaha @monsterenergy"
---
Main Image courtesy of CONVRG MEDIA