Listen: When We Were Kings Podcast on 1981 Trophee des Nations Team USA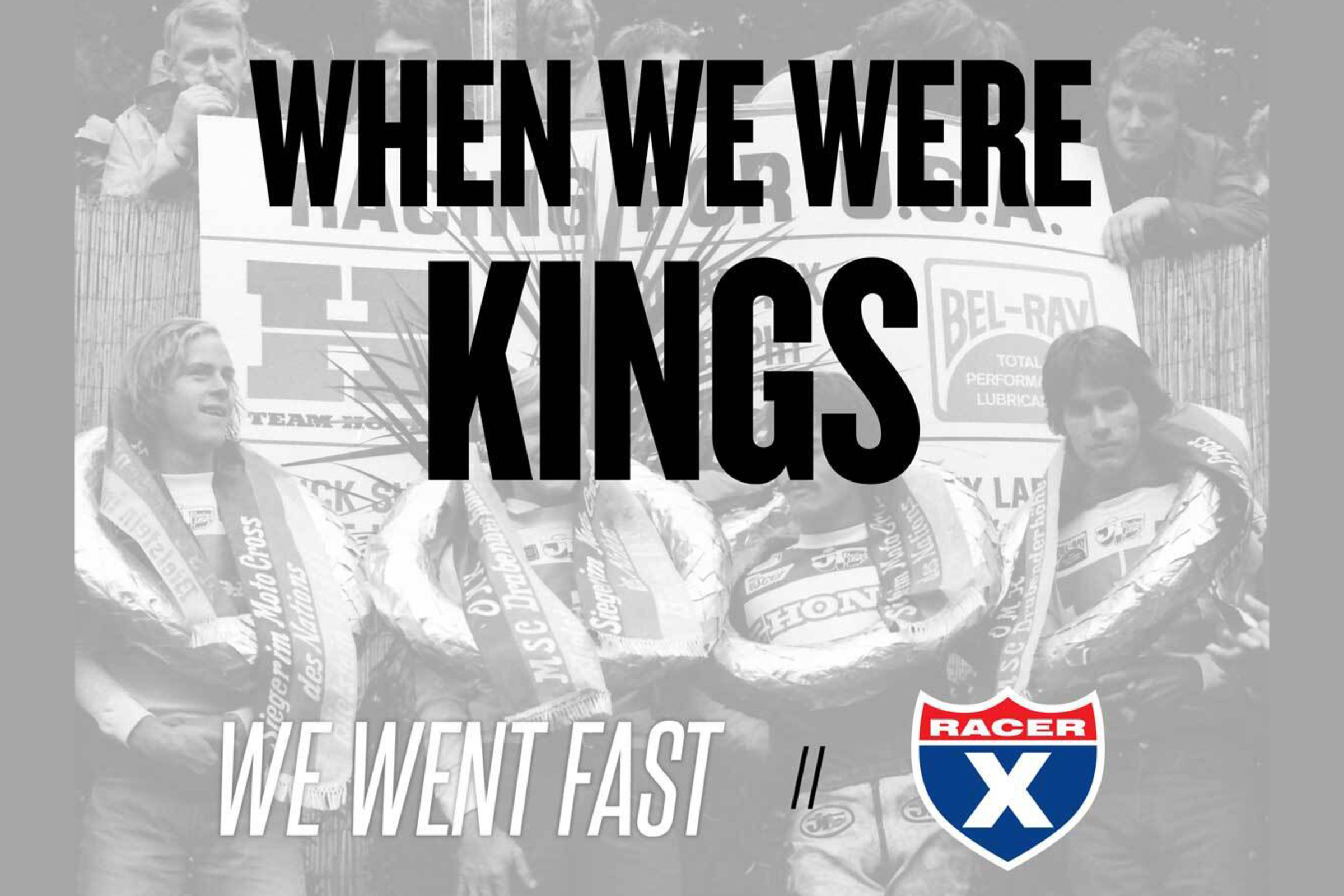 Forty years ago, a quartet of young Americans traveled to Europe and turned the World Motocross community on its head. Danny Laporte, Chuck Sun, Donnie Hansen, and Johnny O'Mara won the Trophée des Nations (250) on September 6, 1981 in Lommel, Belgium, and then the Motocross des Nations (500) a week later in West Germany.
This is a special collaboration between Racer X Illustrated and We Went Fast. "When We Were Kings" ran in the September/October 1998 issue of Racer X magazine—yes, 1998, when Racer X was in its first year as a full-color glossy and only printing six times a year. "When We Were Kings" is the story behind how the team was formed and how they pulled off the most stunning upset in motocross history.
Here's a brief synopsis if you're not already familiar: In 1981, for the third year in a row, the AMA wasn't even going to send a team. Then a magazine editor named Dick Miller stepped in to take over the organizing efforts and whipped up interest. The man literally held bake sale–style events to raise money.
Winning one of the events would have been massive. Winning both was shocking.
Be sure leave a review and rating and share this show with a friend.
Listen to in the embedded player below, or get it from your local podcast player.