Phil Nicoletti's 2021 season was short lived, as his run with the ClubMX Yamaha team ended due to a torn ACL before the RedBud National. Plus his best buddy Alex "Troll Train" Martin had his season interrupted with multiple injuries. Yup, the typical bad news for Phil. But, he's finding a way to dig deep, sacrifice, and help folks like you. Got a question? Send it to Phil@racerxonline.com.
Hey Phil, 60 year old former racer looking to get back into the sport. I have a 2011 YZ450 in mint condition with suspension mods, exhaust, linkage. I realize physical fitness is a huge part, but could this old bike be competitive in the 60+ class? Or should I be looking for a new bike?
Thanks "Jeffro" Jeffrey Jackson
JJ,
I respect you for wanting to get back in the sport! If your heart and soul is set on your 2011 then keep it. But that bike is now 11 years old and wayyyyy outdated. Biggest down fall of that thing is the kickstarter. But if you enjoy kick starting a bike and getting the extra exercise, buy a new Suzuki. I'd use some of that retirement money and go buy the bike of your dreams, and enjoy being a weekend warrior. If you have to lie to your wife about how much the bike cost, then so be it. Also, I didn't know a +60 class exist? I thought +50 was the end of the road and every decade after that just blends together? Hmmmm. Maybe I need to replan my assault on the age classes. Is 2051 really that far away?
Phil
After the first moto at Unadilla, this 250 title was all Justin Cooper's. He blew the overall at Washougal but he had Jett covered for several motos in a row, including the first 'Dilla moto. Then all of a sudden it flipped! Moto two changed everything. You're from New York. What could have gone on during the one hour between motos at that race? Did he get threatened by the mob? Did he realize he's going to have to pay back taxes on his winnings? Take a dive for gambling purposes? Or did Jett just get better? So weird how this has played out. What do you think?
Thanks
Cooper Justin
CJ,
Listen man. Hindsight is 20/20! Shoulda, coulda, woulda. Yeah, Justin hurt himself now looking back at Washougal. But do you honestly think he's trying to be extra cautious, and not go after three extra points that second moto at round 7? I don't think so. He had still gained points on that day, just not as much as he would have liked. The dude was going for the 1-1 and any extra points he could get, and you have to respect that. Especially where they are at now in points. Unadilla was weird, but the kid didn't have the flow. TV doesn't do it justice, but riding Unadilla without a flow is equivalent to riding a damned pin ball. Did you know I am considering a career as a corrections officer in New York once I retire from racing? Fighting the track at Unadilla means I already have some experience.
J-Coop's first motos have been fantastic and have been keeping him alive these past three rounds and maintaining somewhat. The issue is when he doesn't have that clutch first moto. That's what went wrong this past weekend. It's really, reallllllllyyyy crucial for him this weekend at Pala to try and reel this back in. Jett has really come into his own, and has been putting in clutch performances. Ironman was a stamp on him being the better man late into this championship. Jett has won at Pala twice now, but J-Coop practically lives there. This weekend, all the chips will be on the table.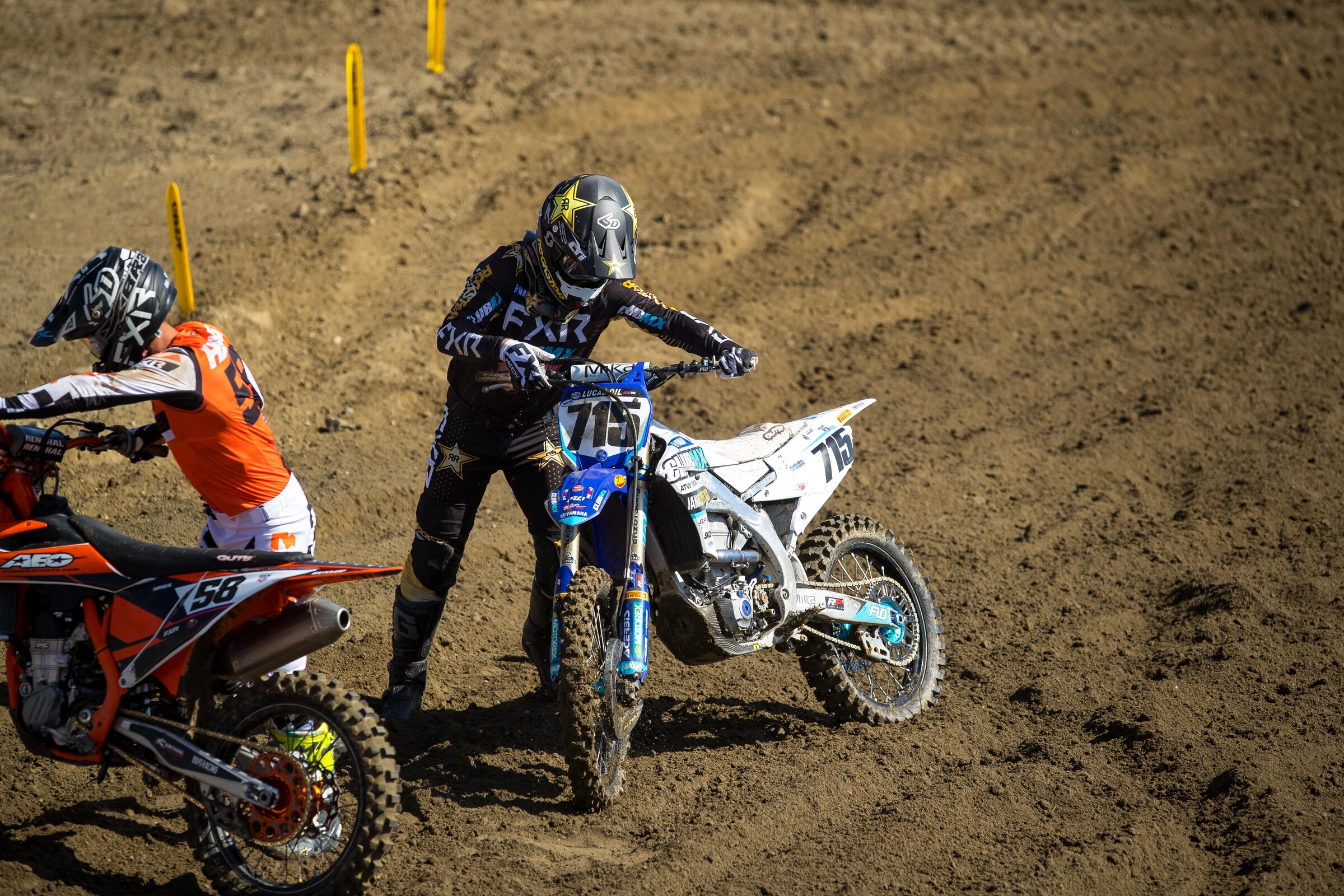 Phil
Someone on Twitter suggested you as a Phil-In TV announcer, I said you would exceed our ability to bleep. Twitter responses to this included: "It will sound like morse code but the show would be funny," and "Just play a dial tone over the broadcast and be done with it." Could you handle this job or would we be deep in cancel culture ASAP?
Weege
Let's be real. The filter can come out at times when you have to be "politically correct." I understand we're supposed to be professionals. But nowadays the way media is, I probably would be canceled anyway. I did ask you if I could join for a moto at Millville since I was there. But instead you guys went with some dude with the last name Dungey. I couldn't even tell you who he was or what he has accomplished in this sport. It's cool you plucked some random guy walking through the gates of Millville. Oh yeah, he's local and has the Minnesota accent. Cute! For TV, I could cover it well. I'll give you four hours with minimal bleeping. Any other time though, that's not who I am. A lot of other folk aren't like that either, but have to put on a fake face. So why be fake?