Salt Lake City, UT
Salt Lake City 2 (East/West Showdown)
Monster Energy AMA Supercross Championship
After 16 rounds, we are ready to end this 2021 Monster Energy AMA Supercross Championship. It's been a unique season of residencies, speedway venues, COVID-19 tests, and drama on the racetrack, too. Per the usual, most members of this traveling circus are ready to shift gears into the Lucas Oil AMA Pro Motocross Championship by this time of year. Overall, though, the Feld Entertainment crew deserves a round of applause for pulling off another season in the midst of global uncertainty. The protocols that states, counties, and venues enforce are nothing short of mind-numbing and yet, here we are, finishing on a high note. Great job to everyone involved.
Dirty Little Secrets
As for the finale track, it's a no-nonsense layout. Long rhythms, two short whoops sections, and the usual 180's. The start is very long this week which really emphasizes who has their engine package dialed in and who is suffering with the high elevation. Watch for the Monster Energy/Star Yamaha's in the 250 class (shocking) and the factory Hondas and KTMs to shine in the 450s.
The first corner is a long, left-hand 180 and immediately leads into a long rhythm section. If one of the elite riders grabs a holeshot and can pull the bigger rhythm section options on the first lap, he could gain a nice gap. The fastest way to get through this section will undoubtedly be to triple in. Once that triple in is landed, the 450's will have two options. They can either triple onto a tabletop or triple over the tabletop (will be tough). If they triple on, they will then step off and then tabletop-to-single and into the corner. If they can get over that tabletop, though, they could then go for another quad into the corner. This line will be difficult to get right but if they can, they would save .5 seconds a lap minimum.
The next 180 leads into a short whoops section and standard supercross triple. These whoops will be fairly easy in my opinion, either blitzing or jumping in and out in one move. After the triple, a right hand 180 fires right back into another seat bounce triple. This one might be tough due to elevation induced lack of torque as well as rough, rutty exit of the corner. Assuming riders get the triple right, they will triple yet again, setting them up to single across the inside of the next 90.
A short chute across the start straight sets riders up for the finish line double and into another set of whoops. Look for these whoops to be fast as the momentum of the finish line double will reward those willing to shift up and enter with high speed.
A 180 left sets up another seat bounce triple but I am expecting many to opt for 2-1 line and stick to the inside of the next flat 180 onto the start straight. This could be a passing opportunity for both lines, too.
The start straight wraps around the first corner and into lap two. This track is going to be very short so look for lap times in the low 40's. That will also lead to more track deterioration (more laps over the course of the main events).
Fantasy Talk
The 250 Showdown events are very difficult for PulpMX Fantasy. I have adopted a strategy that focuses on simply getting riders into the main event. It's too easy to pick riders that look incredible on paper but when you really drill into the math, the likelihood of them making a Showdown main event is far too low to risk. The risk versus reward factor is at an all-time high for Showdown races.
With a lower risk parameter in mind, I think the 250 East region offers better options. The East heat race will be easier to qualify from due to injuries and Salt Lake City's location. I like Thomas Do, Michael Mosiman, Jalek Swoll, and Josh Osby to take advantage of their heat races.
If you're thinking about the West Region, though, there are a few choices that could pay off. Pierce Brown should find his way into the main event and at a 4 handicap, could get you well over 30 points with a strong ride. Garrett Marchbanks is a 2 handicap and could find himself on the podium in an ideal scenario. His last few rounds in Atlanta didn't go so well but he's from Utah and will want to represent his hometown.
In the 450SX Class, injuries have ravaged the back end of the field. Those injuries present opportunity for riders to get into that elusive main event and score good points along the way. Riders like Alex Ray, Adam Enticknap, Cade Clason, Justin Starling, and Fredrick Noren are just a few of the privateers that need to capitalize on the late season openings. They also have a chance to score big points for your fantasy team if you're willing to take the risk.
I think there is also value to be had in a safer approach, too. Chase Sexton, Dean Wilson, and Marvin Musquin are all double points eligible. They are also very likely to find themselves inside the top ten. While the upside is a bit lower than the privateers previously mentioned, the likelihood of a devastating DNQ (did not qualify) is far lower. My team will likely be a combination of these two approaches.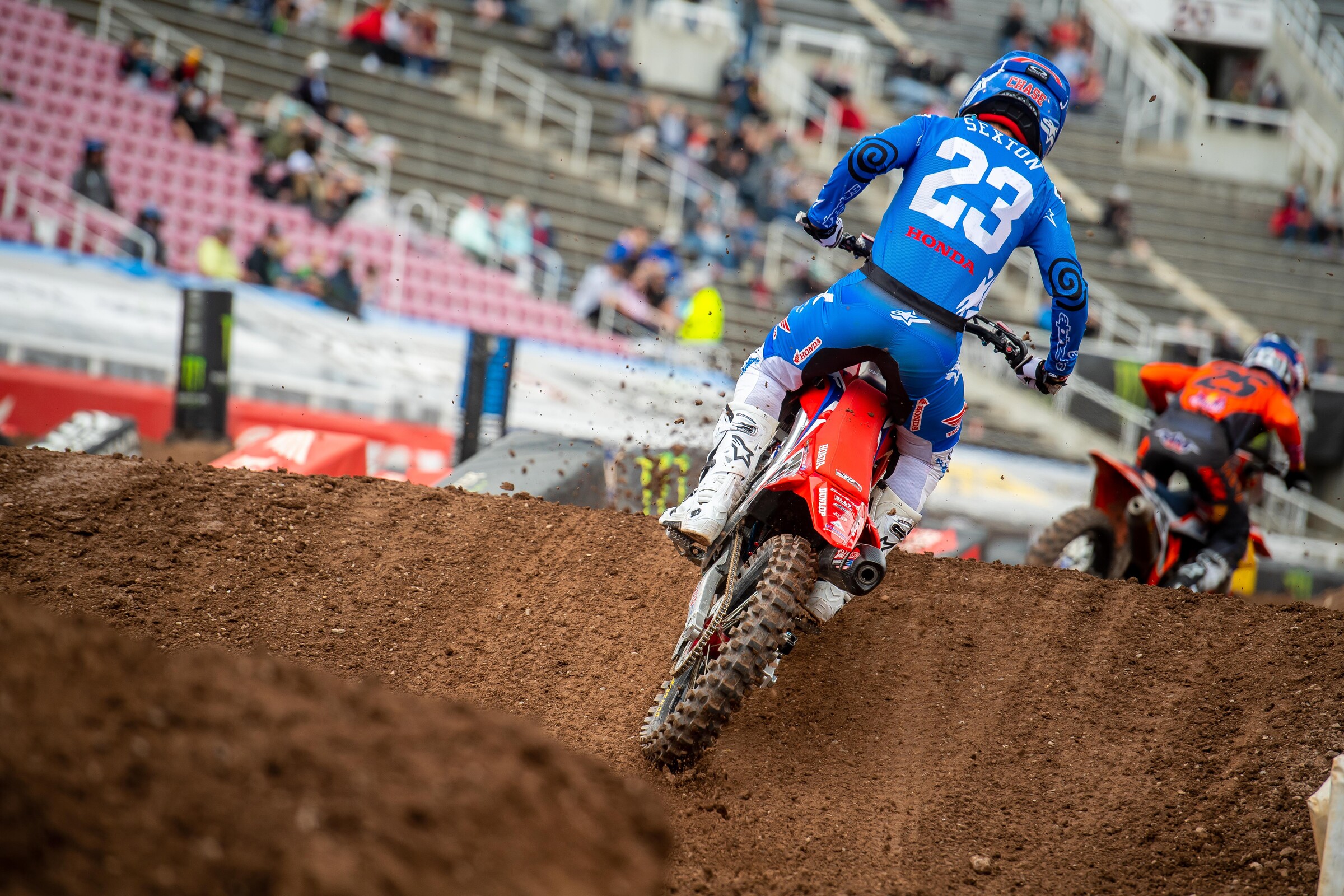 Bold Predictions
Steve Matthes skips the finale because the Utah MTB trails are too enticing to miss.
Colt Nichols and Justin Cooper mount beer canisters on their helmet, cruising through the main event en route to their first 250 titles.
Golden tickets are placed underneath 10 stadium seats, granting entry into main through the 250 East for a few lucky fans.
Thousands of fans form a picket line outside of Rice-Eccles Stadium, demanding an encore performance from Daniel Blair.
My Picks
250
Jett Lawrence
Michael Mosiman
Hunter Lawrence
450