Atlanta, GA
Atlanta 1 (West)
Monster Energy AMA Supercross Championship
In the passenger seat of an SUV headed down the 5 South in impossibly crowded Los Angeles, California, this writer was scrolling through the Vital MX Moto-Related Message Board present on my phone when a post jumped out and totally caught my attention. "Josh Hill in for Atlanta," it read. "Must be nice to have enough talent to race supercross on a whim whenever you feel like it and still be fast enough to have a legitimate chance of making the main," posted one Vital participant. Josh Hill racing this approaching Saturday afternoon on a man-made track etched out of the infield nestled between the 1.54-mile quad-oval Atlanta Motor Speedway stock car track? Enquiring minds needed to know, thus this author tracked Hill down in the Carolinas where, yes, he truly was getting both himself, his house, and his motocross bike in order to make a run at this Saturday's 13th round of the 2021 Monster Energy AMA Supercross Championship. Free riding, play riding, snow bikes, the X Games, and video production are all put on the backburner by Hill for the time being in an effort to see if he still possesses the world class speed required to line up for and excel in a 450SX main event. We spoke with Hill about what will be his excellent adventure.
Racer X: Josh, what are you up to this Wednesday of the first week of April?
Josh Hill: Right now just heading down to the race shop where my bike is being built and I'm going to meet up with my mechanic John Mitchell.
I didn't really see it coming at all, but are you excited to go racing this Saturday at Atlanta Motor Speedway?
Yeah, yeah I'm totally excited. Last year was going good. I mean I was having a blast. I was running top-10, even top-five speed some nights in the 250 class. Really, I was just kind of getting back into it and getting used to racing the 250. I had an injury when we had the [COVID-19] break. I was getting ready for the Salt Lake rounds and I dislocated my hip, so I didn't get to finish the season off and that was a bummer. However, I got X Games Real Moto 2020 in and was able to salvage a silver medal in MTX Real Moto and was able to do some more stuff. I just love riding supercross. I keep my skills sharp on a daily basis for this free ride stuff to make sure I stay sharp and stay on my toes. To stay sharp and to stay on my timing, it's the best way to do it. Out in North Carolina where I'm at now, we just have so many good tracks. It's just what I do all winter. Then in the summer I head back to Oregon to go build up the property.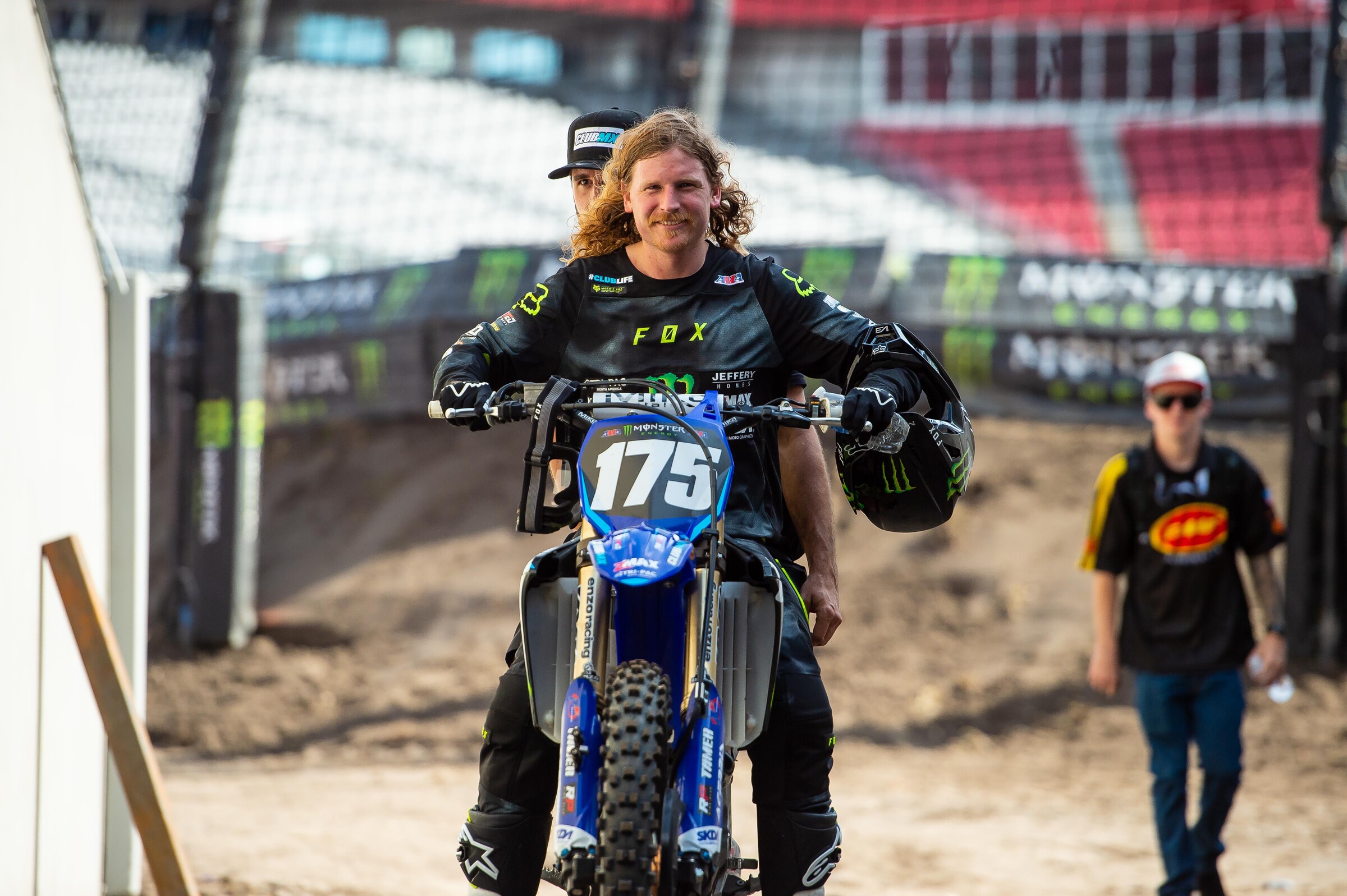 I went back into The Vault and noticed you raced five 450SX races in 2015, three 450SX races in 2018, did three supercross races in Australia in 2019 and lined up for four 250SX East races in 2020. Where I'm going with all of this is that you can kind of come and go when it comes to world-class supercross. Not very many people walking around on Planet Earth right now can do that, huh?
Yeah, I appreciate that. I feel good. In 2019 I had a deal worked out to go race with Craig Dack on the CDR Yamaha team. Back in 2018 when I went to race supercross, I came straight off the couch. I had been riding snow bikes and play riding and free riding, but I hadn't rally been doing any supercross preparation at all. When Keith [McCarty] at Yamaha called me to race that year, I thought maybe it was a prank call at first. I went out and was still able to put it in the mains and that was good. I was gassed, though. Going into 2019 and racing in Australia, I wanted to be in shape and not just show up there and have a little bit of speed and then fade back. That's where coming back to racing all kind of started. I did that and was riding out at ClubMX to train and they were just kind of pushing me to go race the 250F with them for the East Coast last year. It was awesome. Those guys are great. We had good bikes. You could see that with Garrett Marchbanks getting on the podium at Orlando. I thought last year when I did supercross I was going pretty good and thought I could be a threat for the podium, but it didn't quite go my way and that's alright. In Australia on the 450 in 2019, I was feeling really good and was battling with Justin Brayton and those guys and getting on the podium. I still love it. It's more of a hobby to me. I just really enjoy it. I'm not going there for any other reason than it is just fun to get on the gate and go test my skills and see if I've still got it or if it is time to hang up the boots when it comes to racing.
How do you think Atlanta might go? Has there been anything or anyone out there that you've been able to gauge yourself off of?
You know I've been riding with all of the guys out at ClubMX and we've got a good group of guys down there to gauge off of. I also went down to Florida and did a little bit of riding one week. I still definitely have the speed to be in the mix with everybody. Also, over the last month I've really just kind of put myself through a little boot camp to try to be as ready as I can physically to last the whole 20. However, doing that on a practice track with a couple of guys that you're comfortable riding with, and doing that up against the best riders in the world, it's a little bit different. My expectations are that I just don't want to go there and make myself look dumb. That's been the fear driving me to go out and mountain bike and ride laps and train and stuff because I don't want to look dumb. I feel good. I definitely want to be in the mains and hopefully I can be battling to try and grab the top 10. Just getting in the main events with this deep of a field is a success. Anything beyond that is just going to be icing on the cake.
Just who has stepped in and stepped up to help get you to Atlanta Motor Speedway to compete in the Monster Energy Supercross Series?
I'll be on a 450 and I still get some help from Yamaha. Monster Energy is always keeping me out there. I was able to get a new sponsor with Mountain Motorsports. They are a big dealership out here on the East Coast. I think they have 10 dealerships, all in the Southeast. They've stepped up and really helped the program and that's why it made sense to hit these Atlanta rounds because it is all local to them. That was huge. I've got Fox and all kinds of people helping me out in getting the bike where it needs to be. Enzo and Pro Circuit have helped me, and the list goes on.
That's awesome, Josh. It's a story. It's something different for all of us to keep an eye on, isn't it?
That's it, you know? Going out there and racing the while series is a great thing to do, but it's a grind. By this point in the series most guys kind of find their place and they kind of get forgotten. For me, I think I can get out there and make some noise and mix it up with some guys and just have a really good time. Like I said, I just want to test myself and see if I've still got the skills to be out there. With racing you get to that point where you're a little bit burned out from all the years and all the injuries and all that stuff, but now the desire to go racing and the desire to do good still burns in me, but just in a more lightened and playful way, you know? It's fun and it's rewarding. Hopefully, when we show up it Atlanta it is as fun as it sounds on paper right now.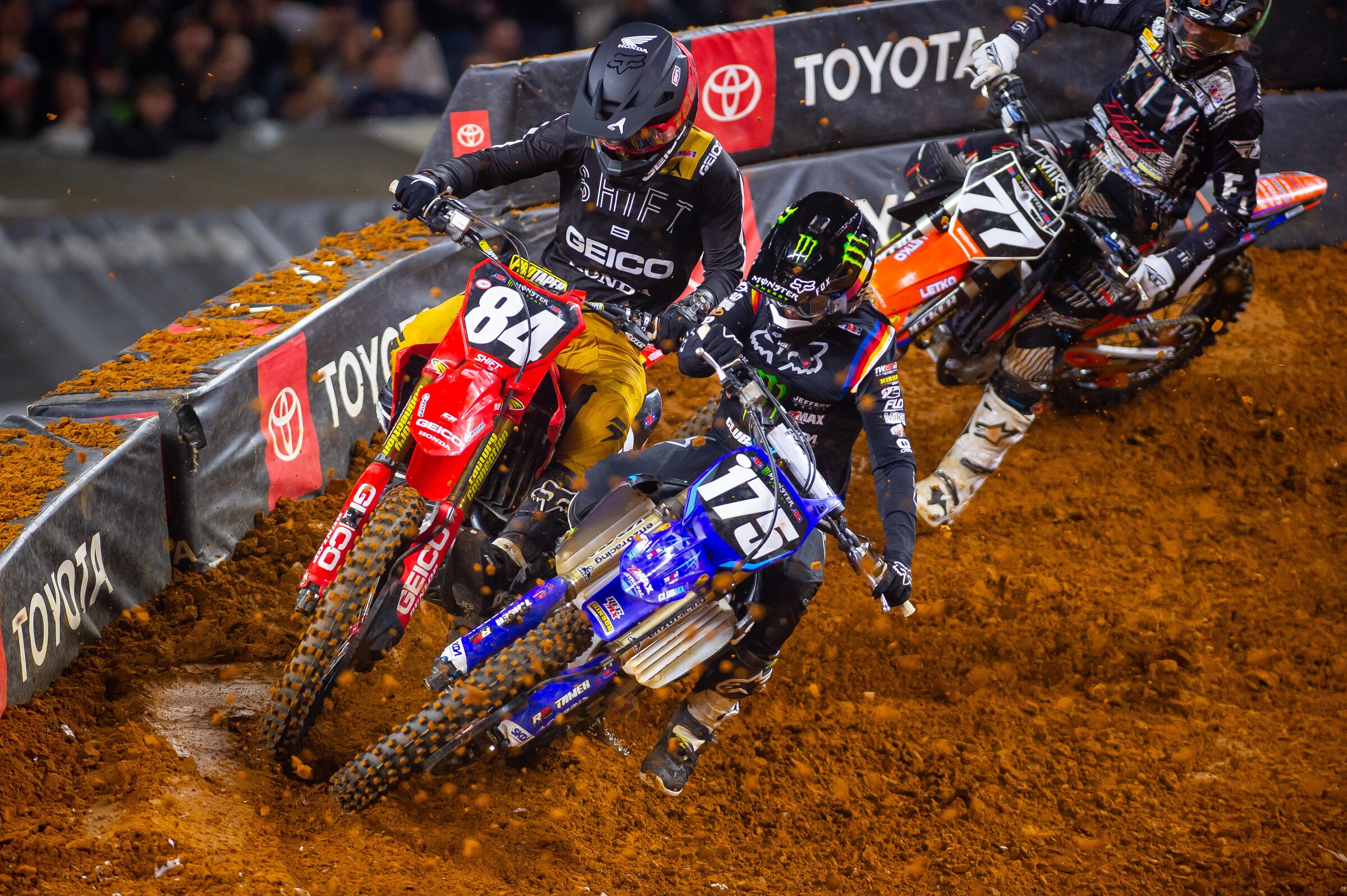 How will your equipment be? Will you have a good race bike beneath you?
I'm super-happy with my bike. The Yamahas are so good stock when it comes to the power and all that stuff. I've been on Yamaha ever since they called me back in 2018 to fill-in for Cooper Webb and Justin Barcia when they were injured, so I've got really good settings. Like I said, Ross Maeda at Enzo has given me really good suspension. Mitch [Payton] at Pro Circuit is still helping me out with clamps and pipes and all that stuff. I really like it. I'm super-happy with the bike. It's my own program and I've had to spend a lot of extra hours making sure it is going to be good and making sure I like it, but like I said, at this point in my career it is really rewarding to go do that stuff that I didn't really do before. I had the luxury to not learn when I was younger and had all these factory people helping me out.
Man, I must be getting old. I first met you when you were a mini-cycle star and now here we are in 2021 and you're about to compete in your 15th year of supercross!
Well, I had about six years missing in the middle of that between injuries and then I took some time off to work alongside you over there at Monster Energy, so yeah, from the time that I had my first outdoor race back in 2006 up to where we are here now in 2021, I've been racing supercross and it is just as fun as ever!
Main Image: Nick Desiderio