GNCC Racing Hits South Carolina for FMF Camp Coker Bullet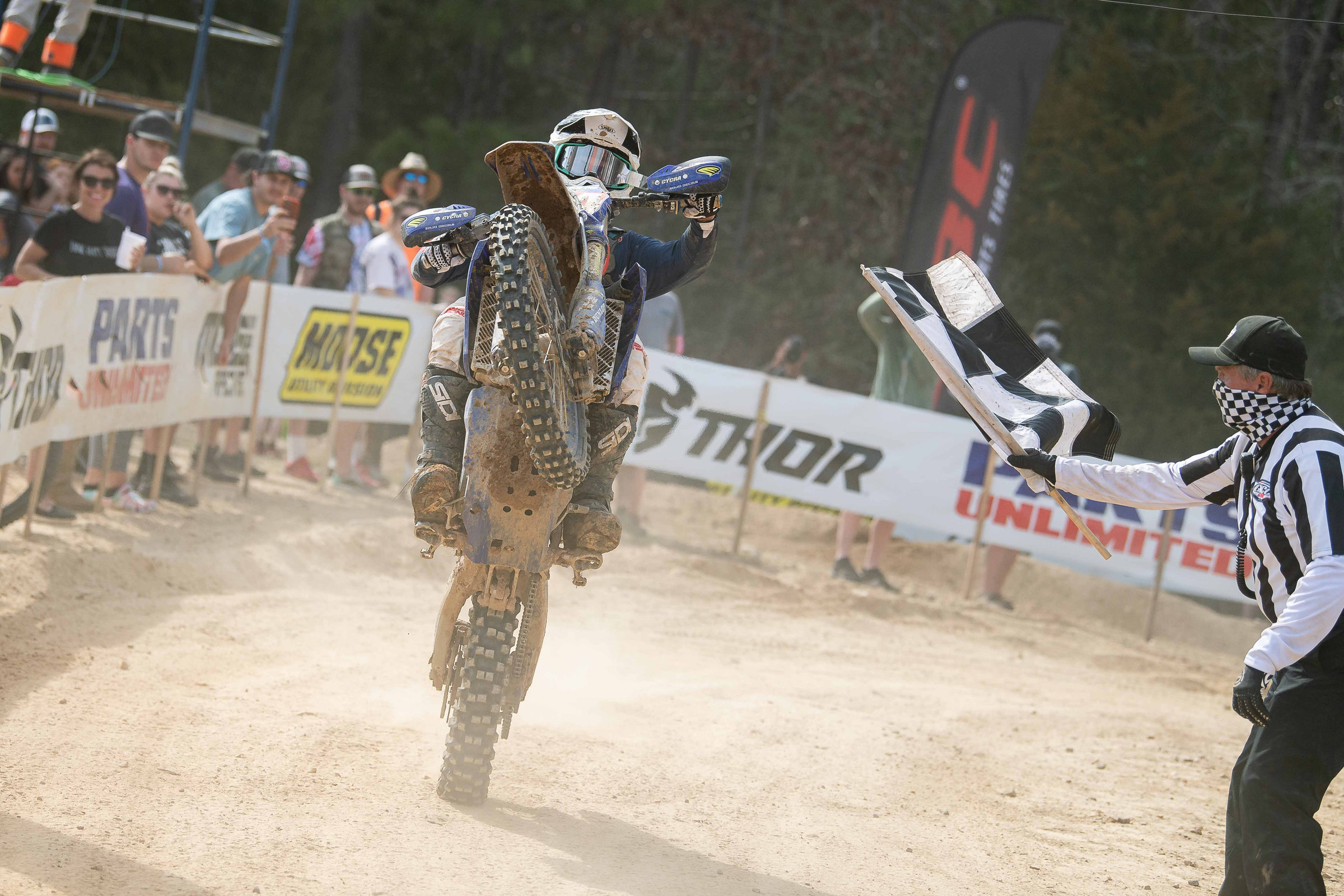 Society Hill, SC
Camp Coker Bullet
GNCC Racing
Morgantown, West Virginia—The 2021 Grand National Cross Country (GNCC) Series presented by Specialized, an AMA National Championship, will be heading to Darlington County this weekend, March 27 and 28, for the FMF Camp Coker Bullet GNCC at Moree's Sportsman's Preserve in Society Hill, South Carolina.
On Saturday, WFR/GBC Tires/Fly Racing/Yamaha's Walker Fowler will aim to make it three-in-a-row. Fowler currently holds the points lead after three rounds of racing and earning the win at the past two events. Fowler will be looking to hold off his competition throughout the two-hours of racing at Camp Coker.
After earning the win at round one, Bneal Motorsports/CST/Houser Racing's Brycen Neal is hopeful he can earn another win this weekend. Neal was on the gas at the last round, battling for the overall win but fell just seconds short of earning the win in Georgia. This Saturday Neal will look to turn his luck around and land at the center of the podium.
JMR/GBC/Elka/Moose Racing's Jarrod McClure has steadily improved throughout the first three rounds of the season. McClure, who finished third just two weeks ago in Georgia, is eager to keep improving and battle for that number one spot at this weekend's GNCC.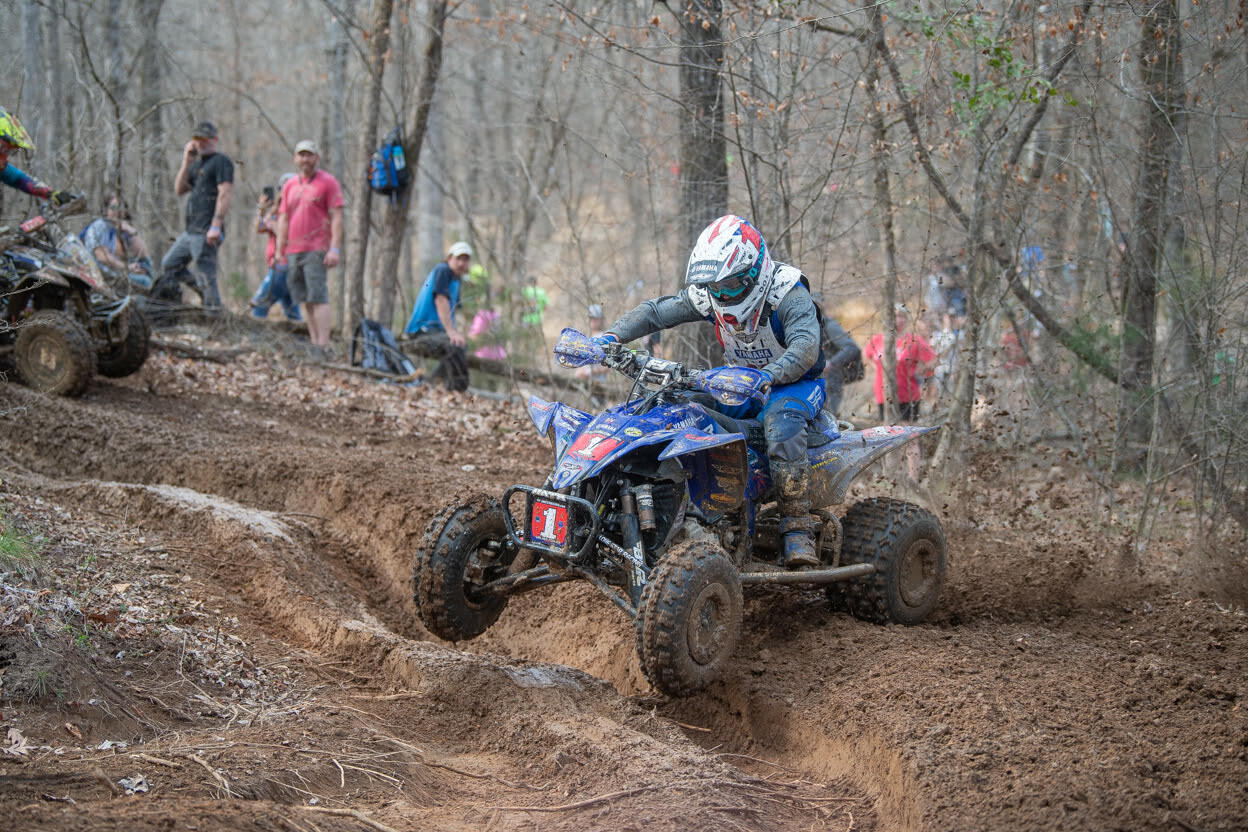 Missing out the podium by one spot last round was Obor/Moose Racing/Parts Unlimited-backed rider Adam McGill. This weekend McGill is looking to get back to the front of the action and battle for an overdue win.
Chris Borich Racing/GBC/Action Off-Road/Fly Racing/AMSOIL's Chris Borich is another rider who is eager for a win that is long overdue. Borich will be aiming for a good start to the day to battle up front and put his machine on the box.
In the XC2 Pro-Am class it was BNR Motorsports/Senge Graphics/Houser Racing's Ronnie Rusch earning the class win. Rusch will once again be pegging for class win and to improve his overall standings with a better overall finish on the day.
Rounding out the XC2 podium at the previous round was Nine2 Goggles/GBC Tires/BNR Motorsports' Tanner Walker and PirateMX.com/OBOR Tires/Moose Racing's Branden Owens. Both Walker and Owens will be looking to put a stop to the competition and battle for a win of their own.
In the 11 a.m. race Kenda/BNR/Nine 2/Custom Axis' Cody Collier will look to earn his second-straight 4x4 Pro win, third of the season, and gain valuable points in his hunt for the National Championship. However, he'll have to hold off OBOR/Can-Am/DeRisi Racing's Landon Wolfe, who currently leads the points standings.
Earning the WXC class win at round three was Action Off-Road/Moose Racing/GBC Motorsports' Katelyn Osburn. This weekend Osburn will be looking to repeat her winning ways in South Carolina. Osburn will have her work cut out for her as she will have to hold off some tough competition from the rest of the women.
Then on Sunday, South Carolina's own, AmPro Yamaha's Steward Baylor Jr. will take to the trails as he hunts to earn his second overall win of the season. Baylor was unable to race at round one, which puts him farther back in the points standings, and has given him a new sense of urgency to earn overall wins and improve his overall standings as the series heads in its fourth round of racing.
Currently leading the points standings as he's been the most consistent racer thus far in the year is FMF/KTM Factory Racing's Benjamin Kelley. After earning the win at round two, Kelley finished runner-up at the previous round, however, he will be looking to put his KTM motorcycle in the center of the box this weekend with another overall win.
Earning his first podium finish of the year at round three was FMF/KTM Factory Racing's Joshua Toth. This Sunday, Toth will be aiming to improve his standings by battling for another overall podium finish.
KLM Milwaukee GASGAS Grant Baylor remains second in the points standings, but he is hoping he can get back on the podium this weekend after finishing fourth at the last two events. Baylor, another South Carolina native, is eager to get another win in front of his home state fans as he earned the season opener win in Union, SC back in February.
Running towards the front of the pack early on was Coastal GASGAS Factory Racing's Ricky Russell at the last couple of races. This weekend Russell will work to keep his Factory GASGAS machine at the front of the pack as he goes for an overall win.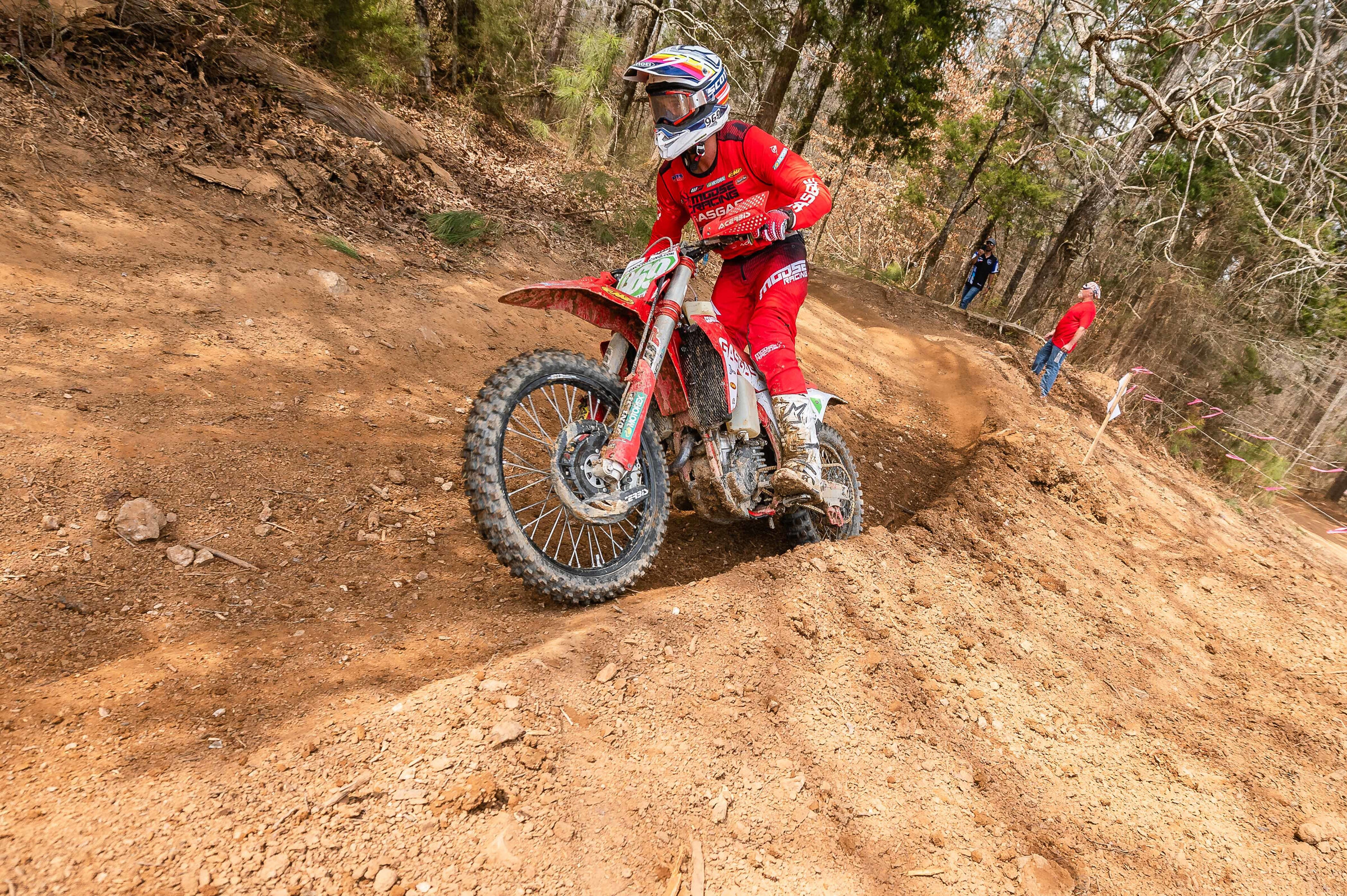 In the XC2 250 Pro class it was Coastal GASGAS Factory Racing's Jonathan Girroir earning his second-straight win of the season. Girroir currently leads the points standings in the XC2 class and will be looking to make it three-in-a-row at this weekend's Camp Coker Bullet GNCC.
Rockstar Energy Factory Husqvarna Racing's Craig Delong and AmPro Yamaha's Mike Witkowski currently sit second and third in the points standings. Both riders will be aiming to put a stop to Girroir's winning ways. DeLong is looking to earn his first class win of the season, while Witkowski will be aiming to earn his second class win.
Earning another FMF XC3 125cc Pro-Am class win was Magna1 Motorsports/Husqvarna's Jonathan Johnson. After three rounds of racing Johnson remains undefeated, while Lojak Cycle Sales' Chase Colville and Coastal GASGAS Factory Racing's Ben Parsons sit second and third, both eager to land in the center of the podium. Defending FMF XC3 Champion, Zack Hayes is also looking to battle at the front once again for a class win in his home state.
Last round it was AmPro Yamaha's Rachael Archer earning her second WXC class win of the season. This weekend Archer is aiming to keep it up and go for three as the series heads into round four. Archer will have some tough competition from BABS Racing Yamaha's Becca Sheets and Factory Beta's Rachel Gutish as both will try to grab a WXC class win this weekend.
On Saturday evening the Browns RV Fishing Tournament will take place from 6 – 8 p.m. Bring your own pole (BYOP). This tournament will feature two divisions, Adult (12+) and Junior (11 & under). ePeeWee Racing will take place at 6:30 p.m. at the finish line. Also enjoy other fun amenities like Swimming, Zip-Lining, and rope swinging into the pond.
GNCC Racing will be LIVE on RacerTV.com for ATV Pros on Saturday at 2 p.m., and once again on Sunday at 1 p.m. for Pro Motorcycle race.
For more information on the GNCC series, visit the official website at www.gnccracing.com or call (304) 284-0084. Join the conversation on the series Facebook page, follow us on Twitter and Instagram, and be sure to always hashtag #GNCC.