Listen: Main Event Moto Podcast Ep. #189 – Daytona SX Review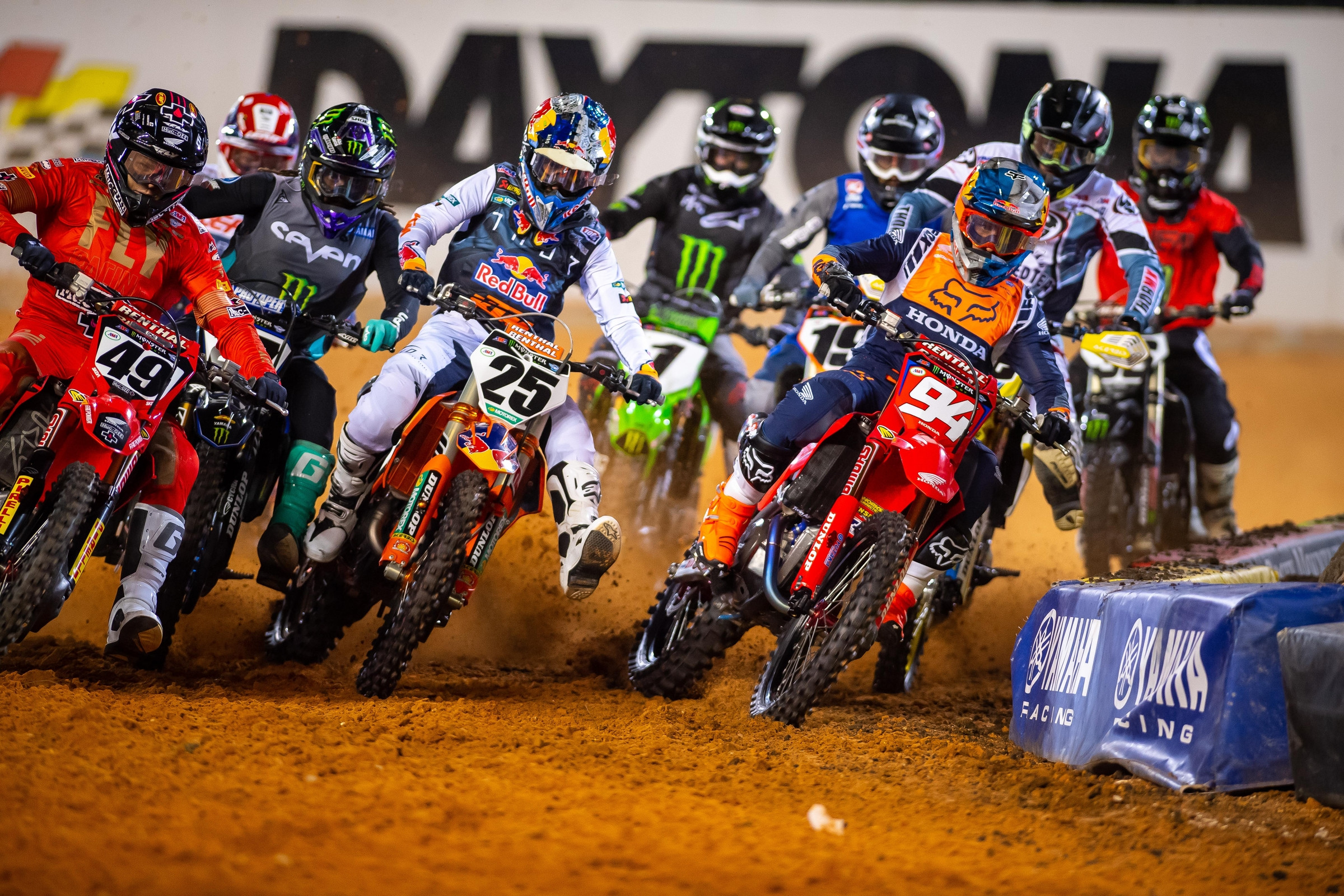 Daytona, FL
Daytona (West)
Monster Energy AMA Supercross Championship
Daniel Blair's Main Event Moto Podcast is part of the Racer X Podcast Network. Subscribe via iTunes or your favorite podcast app by searching for the Racer X Podcast Network. It's also available on the Racer X Illustrated YouTube channel, Spotify, and Google Play Music.
This week Daniel Blair, "Tool Man" Dan Colvin, Vincent "V$" Blair, and Producer Joe talk about round nine of the 2021 Monster Energy AMA Supercross Championship at Daytona International Speedway.
Hang out with them as Daniel focuses on the headlines in the sport and sometimes it goes off the rails.
More on the Daytona Supercross:
Racer X Illustrated Supercross Magazine
The April 2021 Issue
Inside the April issue: Extended residencies became a must during coronavirus lockdown, but do they have a future in Monster Energy Supercross? GasGas is the latest new brand to enter AMA competition—and it was quite an entry. While it may be headed by a former Baltimore police officer, SGB Racing/Maxxis/Babbitt's Kawasaki keeps things loose and fun in the pits. And Gary Jones talks about hishistoric career as America's first motocross champion. These features and much more in the April issue of Racer X magazine.
Read the Issue Now
Preview the Issue Now