Pala, CA
Fox Raceway
Lucas Oil AMA Pro Motocross Championship
At one point, Monster Energy Kawasaki's Adam Cianciarulo vaulted himself into a genuine title contender for the Lucas Oil AMA Pro Motocross Championship. He ended up second in the series to Zach Osborne, but that doesn't make his rookie 450 year a failure by any means, as AC really exceeded expectations for a first-year rider in the class.
He met with the media last week for one more discussion before a brief off-season break began.
Racer X: Adam, an incredible rookie season I think by all accounts. It would be interesting to see how you feel about it, because if you are disappointed in any way I think that's probably a good thing for you because it just shows how competitive you were right away. You got some wins and even a 1-1. How would you rate the 2020 season for yourself?
Adam Cianciarulo: Huge. It was good to have a good basically second half of the season. In supercross I felt like I had a lot of the tools to be successful, but just missing some of that consistency and making some bad decision. I really feel like I applied the lessons I learned earlier in the year into outdoors. Getting that first win is huge for me mentally, just kind of getting over that hump. I was a different guy after I got my first win at RedBud. I think my starts were great this year, which is always nice to have those on your side. It makes your life a lot easier. I feel like in the beginning of the year getting adjusted to the new bike and the power, I wasn't as good on my starts as I have been kind of in the past. Excited to have those on the right track. Those are a couple huge milestones for me, getting on the podium, both supercross and motocross, and then outdoors winning a couple races and having some good battles and learning a lot. Definitely a lot of room for improvement for me. I can see pretty clearly where I need to get better. So I think I'm excited to kind of attack that in the short little off-season we have. Overall, I think the season was a success for me.
After that crash and that DNF at Loretta's, when you had that early lead, did you even think maybe any shot of the championship is out the door? Did you really expect to be as tight in that race after that happened? Were you at any point just trying to figure out how can I keep this going and win the title, or were you just taking it week by week and just going business as usual?
Just taking it week by week. I think after Loretta's when I DNF'd….actually, I'm not sure if I was even thinking about the championship to begin with, [I was] just trying to accomplish my goals for the weekend for each race. Of course that's first to get on the podium. I have to prove to myself that I can run with these guys outdoors. Once I did that, I think I could see myself winning the championship. I'd be lying if I said I came into the series expecting to be as close as I was, just from a standpoint of being a rookie and not really knowing what to expect. After I was able to get that win and just a couple of my rides in general, you just gain a lot of confidence. I wasn't too shocked with the way I was riding how I ended up in that position. Obviously I wasn't strong enough at the end there, especially WW Ranch really cost me. I wasn't really riding well there anyway and that crash with Marvin set us back. I can't be too bummed on it. I was close, but I gave it my all every time I was out there and I just wasn't good enough to win it this year.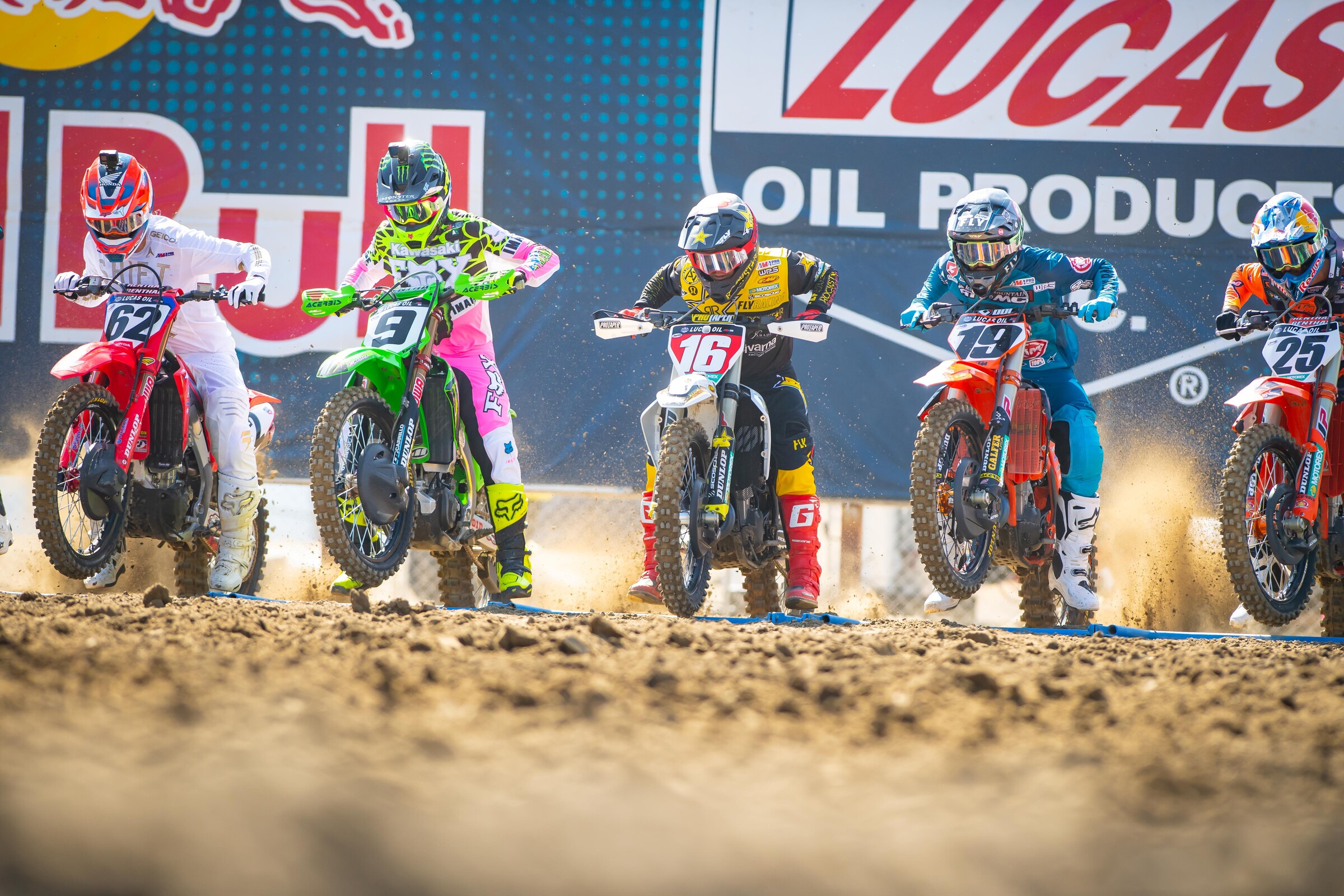 When riders move to the 450 class we hear how much more sensitive the bike is to changes and how much more critical testing becomes, but we didn't hear much on bike setup from you. You seem like you were pretty locked in. Is that something you want to learn, or was there something that you just happened to hit it in the sweet spot? Or was there just stuff you weren't really letting onto?
I feel like I've always been good at testing. I've been fortunate to have the opportunity to test since I was 11 and 12 years old with Bones [Jim Bacon, suspension tech] and Pro Circuit and them kind of teaching me how things go. I also realize how easy it is to overdo it in that area, so even in the past with me I like to work really hard with the team and everybody to get the bike set up pretty close early. I don't like trying to reinvent the wheel every weekend. I think all of us have been there at one point or another, but I try to keep everything as simple as possible and try to rely on the guys around me that are ultimately smarter than me when it comes to that stuff. I just tell them my feelings and I trust them, mainly my crew chief, Oscar, my mechanic, Justin, to dial it in for me. It's just something I try not to get lost in.
AC, will you be training at Stewart's into 2021? What's the plan there?
Yup. That's going to be my spot in Florida. Obviously I'm out in California quite a bit as well, but that will be my home base in Florida. So Nick Wey is still my trainer, my riding coach, and then obviously just going to be plugged in there at James'. Being able to take advantage of the compound and the tracks there. Excited for a little change of scenery.
Only you could describe training at Stewart's as a "change of scenery." We know that the internet is not going to let you get away with that. At one point you went looking for him. It looks like you found him. Can you elaborate if he will be there, how all that came together? Not letting you off that easy.
It's pretty basic. I've been riding at the same property for a long time. It was Grant Langston's, then it was Villopoto's. It was a couple other people's. It's Jason Baker's property now. I had been training there for about ten years. It just started to get a little bit stale for me, just kind of doing the same thing over and over. I like having fun and changing it up. Chase Sexton earlier in the year, he had made the switch over to James' place James and Chase actually reached out to me and asked me if it would be something I was interested in and I just started going over there and checking it out and enjoyed the vibe, enjoyed the tracks. So I'm going to be there now. It's pretty sweet.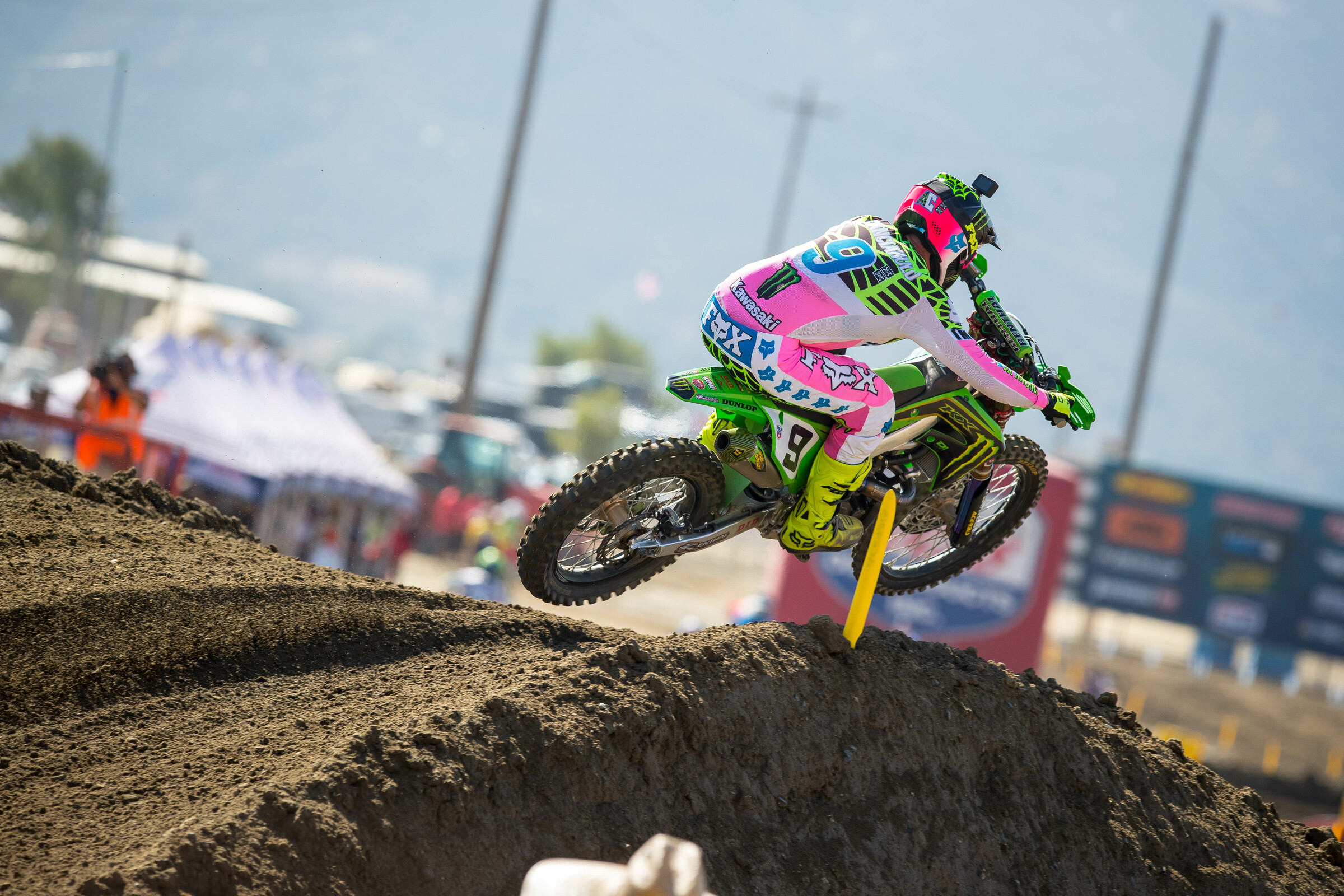 What's your thoughts on seeing obviously Osborne wins his first 450 championship at 31? From your perspective after your first season on the big bike, how long do you think the ideal length of careers would be for someone in your shoes?
It's different for everybody, but I would think to make it to 30 is pretty solid. It depends on what level you're doing it at, too. It depends on your program and if you really like it. If you absolutely just can't stand getting on the bicycle and going out to the track and doing two motos on Tuesday and you're just dragging it out and grinding, then you probably won't make it that long. But for guys that really enjoy it, I think as long as the body holds up and I think technology has come around. You see athletes in other sports, Tom Brady, LeBron James I think is like 35 now. They're arguably still in their prime. So I think guys are going to be able to continue to do it longer. I was obviously stoked to see Zach. That's a cool kind of comeback story there. Everybody likes the underdog. He had a great year and a great championship.
That battle in the opening moto on the weekend at Pala to kind of go head-to-head with Eli, the outgoing champion, how was that? Teammate as well. In some ways, it just sort of wraps up your first season on the 450. It's almost like the true arrival of you.
It's super cool. Everybody knows how good Eli is. The record speaks for himself. I really enjoyed just the all-around team success is cool for me. I've been a Kawi guy for a long time and I knew a lot of the guys on the team personally before I was even there. So just to kind of see everybody up on the podium and having some success with the green bikes, it's cool. Another cool thing about racing Eli, he's just one of those guys you know is not going to come in and just clean you out. He's got respect and racing etiquette and it's super easy to have fun with somebody like that. If he's faster than you, he's going to find a way around you, going to pass you, but he's not going to just absolutely dive bomb you. So a lot of respect for him. That was fun.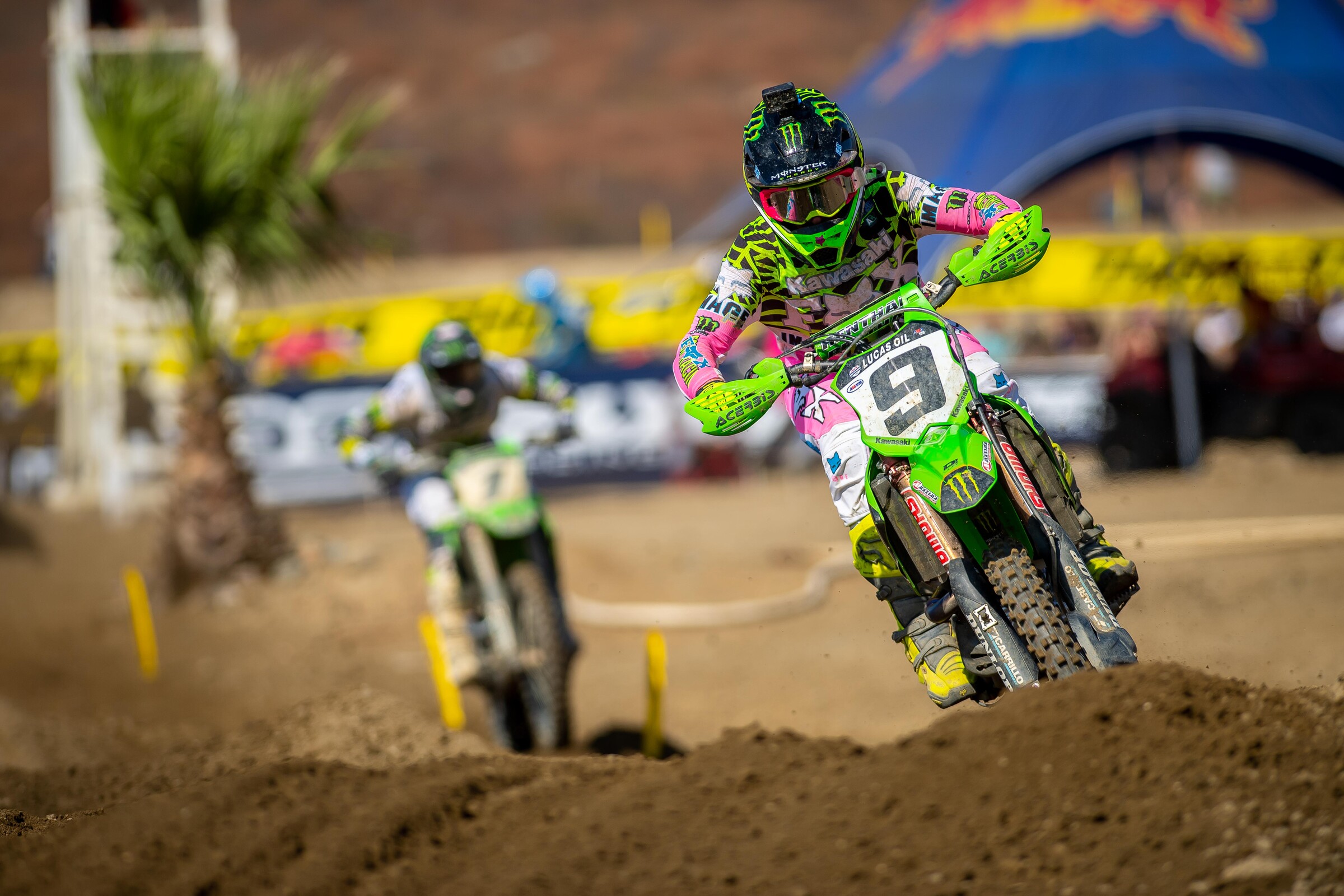 That crash in the second moto, how does normally unfold from your perspective? Do you even have time to think about how you can save that, or is it literally just, "Oh crap" the entire way through?
Yeah. It was weird. I was right on the edge of first gear and second gear going up that face. The way the track was all day on that side of the track it was really rocky, so that face was breaking away. I was kind of going between first and second on a lap-to-lap basis. I just ran out of gear a little bit right at the top of the face, right as I was kind of wheel-tapping the kicker on the top of the face to get all the way over it. You pretty much know as soon as the front end drops as much as it did initially that it's going to be a tough one, but I thought the same exact thing at Thunder Valley a couple weekends ago, although it was on a smaller scale I was able to save it. I definitely didn't give up on it. I tried to wrestle it a little bit. That was 50/50 for me. When I was in there I'm like, I think I can save this one.
It seems like you start next to Zach all season long outdoors.
He starts next to me!
Did you practice during the week with somebody on a Husky with a 16 next to you during the week?
[Laughs] No, I didn't. I don't really care, man. Zach and I have been jawing at each other all year long because I line up next to him, he lines up next to me. It seems like at least once a weekend every time. He lined up just to my inside the first moto this weekend I looked at him and I was like, "Are you for real?" I said, "Don't make me do this to you. Don't do this to yourself. You're lined up so close to me and my starts have been good, I'm just going to come right over on you." I actually ended up going the other way. I ended up going right. I don't know what the deal is there. Maybe we just have the same kind of eye for the start and the first turn, but it's funny.
What's your schedule here now that season is finally actually done?
This week I'm in California still. Actually, if you guys remember back Oakland time, I've been complaining about my wrist. I'm going to have to get my wrist scoped, just cleaned up a little bit. So basically just a couple weeks off. There's just some scar tissue and stuff built up. Any type of hard tracks or especially supercross tracks with two sets of whoops, it's been super difficult for me to hold onto the handlebar. This weekend was absolutely horrendous because it was so hard and choppy. It was pretty brutal. So I'm going to get that cleaned up, and then after that probably just play a little golf. That will be nice. Maybe we can get the handicap below double-digits. That would be sweet. Maybe shoot another 79. Be my second one. That would be tight. Other than that, it's two and a half weeks now and we're going to be testing out here in California. Married to the game.