Loretta Lynn Ranch
Hurricane Mills

,

TN
Loretta Lynn's (National)
Lucas Oil AMA Pro Motocross Championship
When Broc Tickle gets behind the gate at the first ever Loretta Lynn Pro National on August 15, it will mark his first Lucas Oil AMA Pro Motocross Championship event in over three years. Exactly three years, one month, and 14 days will have passed since. Yes, 163 weeks will have passed since Tickle raced his Suzuki RM-Z450 to a 17th place overall finish at RedBud MX Park in Buchanan, Michigan. Out of action immediately thereafter due to injury, Tickle would enter the 2018 season as a KTM rider, come out charging as a top-10 competitor and then watch it all come to an absolute screeching halt when he tested positive for a banned substance after the San Diego Supercross, round six of the season. Just before round 14, during press day in Minneapolis, Tickle was informed of the failed test, and his racing ended immediately.
For all intents and purposes banned from the sport for two years, Tickle finally was told his suspension would be fully served and he could return to racing again beginning on February 10, 2020, two years after his failed test in San Diego. With the Tampa Supercross on February 15, Tickle found a spot with the JGRMX/Yoshimura Suzuki Factory Racing, looking to replace their two injured racers Fredrik Noren and Joey Savatgy in Monster Energy AMA Supercross.
Tickle finished the season with the JGRMX team and was planning to compete this summer in the Lucas Oil AMA Pro Motocross Championship with the team. That is until he received a phone call last week from the Monster Energy Yamaha Factory Racing team.
Looking to replace recently injured team rider Aaron Plessinger, who suffered a wrist injury two weeks ago, the team sought Tickle out, found out he could exit his current JGRMX deal and be ready, willing, and able to race at the season-opening 2020 national set for Hurricane Mills, Tennessee in a few weeks' time. Absolutely a remarkable series of highs-and-lows for Tickle in a pretty damn abbreviated period of time, we tracked down Tickle this morning to get a read on his current lot in life. Driving around SoCal and tending to a few moto errands, Tickle was relaxed, relieved, and straight-up stoked to get back to the great outdoors.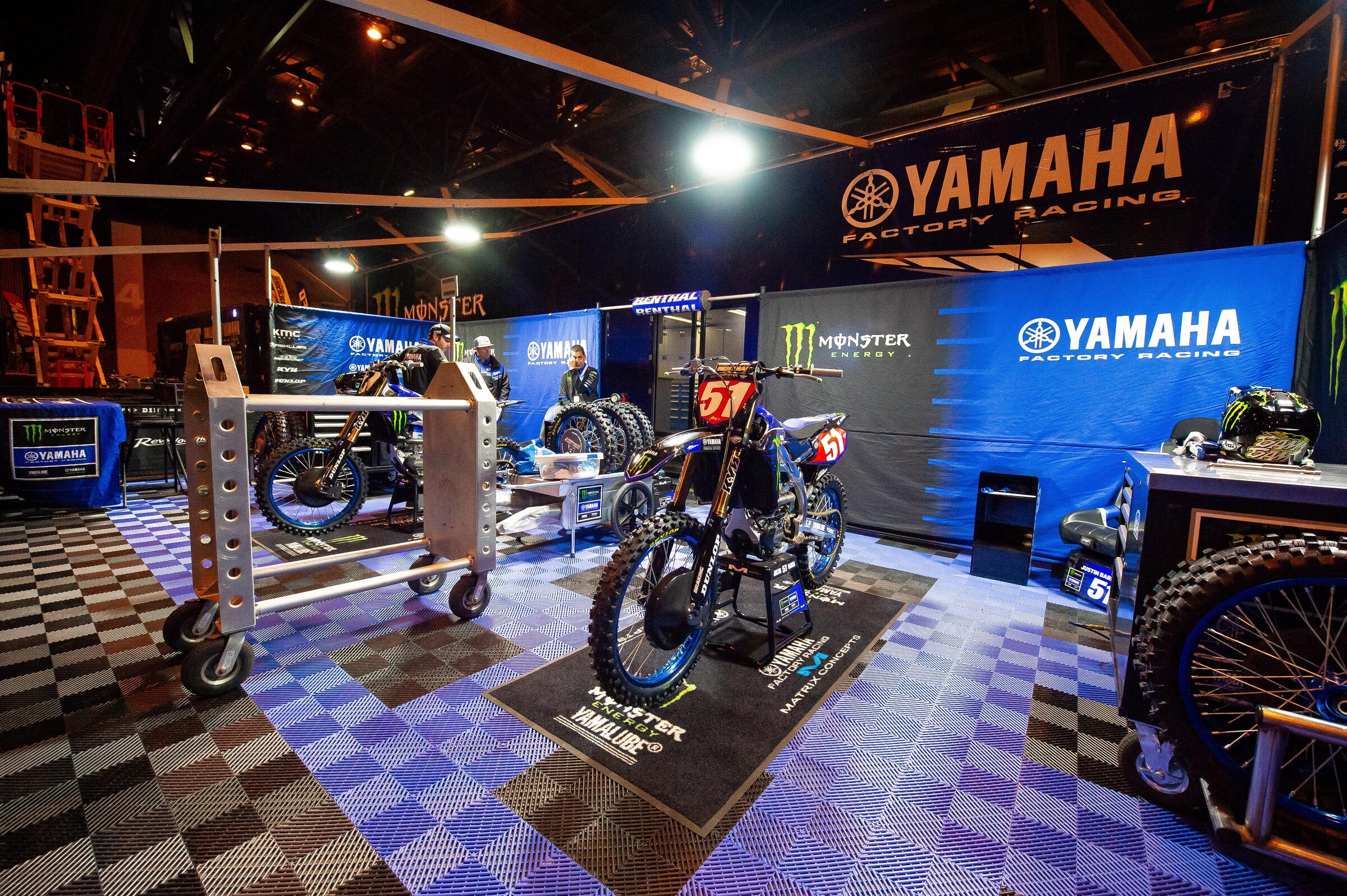 "I'm actually heading to drop off Pirelli tires over at BarX Suzuki and their amateur Suzuki team right now," said Tickle from inside a truck cruising around the Inland Empire. "So yeah, I'm getting all the Suzuki stuff organized and out of my garage. I'm dropping these tires off to them and then I have to ship some motors and some suspension back to JGR."
"Cleaning house before hitting the road for Tennessee?" I asked.
"Yes, sir," he answered. "Yeah, I mean 2020 has kind of been a strange year for me, as well. Obviously, I was able to race in Tampa, which was my first race back where I was free to race again. I raced in Tampa and did well, but then I broke my hand at my second race back at Arlington, so I probably would have probably missed all of 2020 supercross but COVID-19 came in, which was a shock for everybody to be honest. All of it actually helped me out in the long run because I got to finish off supercross at Salt Lake. Then again, when I did first get to Salt Lake I broke my other hand in the first practice there. At that point, the JGR thing that I had for 2020 outdoors was the best deal I had on the table, but they were supplying me with just the bike and I had to figure out a mechanic and pay the mechanic and pay for all of our travel and pay the entry fees and all of the above, so I was kind of getting to a point where I was stressed out and then a door would open to where it would free me up."
Through the support and top shelf works equipment the Monster Energy Yamaha team will supply Tickle, he believes he can launch from behind the starting gate and be at world class race speed very quickly.
"Obviously, I know where I can be," he pointed out. "Yeah, I was out for so long that the second guessing comes into it just because you feel like you've been away for so long, but I think at this level and as long as you stay up on your fitness and stay a little bit relevant, you can get close. For me, it's all kind of been good to see that and do it, actually. I was out for a while and had to find some things to do in those two years to fill the gap. If you're in the 450 class at this level, you're committed to a full year, so I basically helped a couple kids training-wise and I also continued to train and that's what kept me relevant.
"I was out there that day Aaron crashed and got hurt," furthered Tickle on just how he wound up in contact with the guys in blue. "I know how it works at that level for a team like that and knew that they needed a fill-in guy for fulfill all their sponsor obligations and contract agreement numbers. So I actually texted one of the guys from the team and mentioned, 'Hey, are you guys going to fill that spot?' I was just asking the question, to be honest. I wasn't really searching and they texted me back and told me they didn't know what they were going to do at that point. I think that opened the door for me because I think they thought I was completely locked in with JGR. About a week and a half later, they were at the track with [Ryan] Villopoto testing, I got a call that Thursday night about 5:45 from Jim Roach at Yamaha that just said, 'Hey, we wanted to know if you're available. We really don't know your situation, but you're the first guy on our list and if it is something you'd consider, we'd like you to come ride the bike tomorrow.' I called J-Bone [Jeremy Albrecht, JGR Team Manager] and basically told him the situation and he said to me, 'If the deal is better and you like the bike, you have to do it. It's still a comeback year for you. If it looks better and is better for you, then you need to do it.' For me, after riding the bike, I was comfortable pretty quickly and basically made a decision then.
"The bike was a concern of mine, to be honest with you," continued Tickle, speaking to the performance of the factory YZ450F. "I was concerned that maybe the package wasn't going to be the best package, or better than the package that I was on before, or vice-versa. Honestly, though, within a couple sessions I was surprised. I really got comfortable quick. I've ridden four days now and we've made progress from there. It's been a good experience and I think to top that off, a lot of the guys on the team I've been around [them before] as well. It's kind of been a smooth transition. That was also good for me."
Understandably, Tickle is thrilled to get back out and about and make a run on the natural terrain racetracks that make the Lucas Oil AMA Pro Motocross Championship the roughest, toughest and most competitive on planet Earth.
"Yeah, I'm excited just because for how the cards have been dealt to me, and with all that adversity that I've dealt with just in general over the last two and a half years, it has all been a lot," said Tickle. "I feel like it's all given me a little bit extra motivation to be better than what I was. And that's why I'm doing this. I'm not ready to be done and I believe that I can accomplish some things that I haven't yet. That's why I'm here and that's why I'm racing and I'm excited."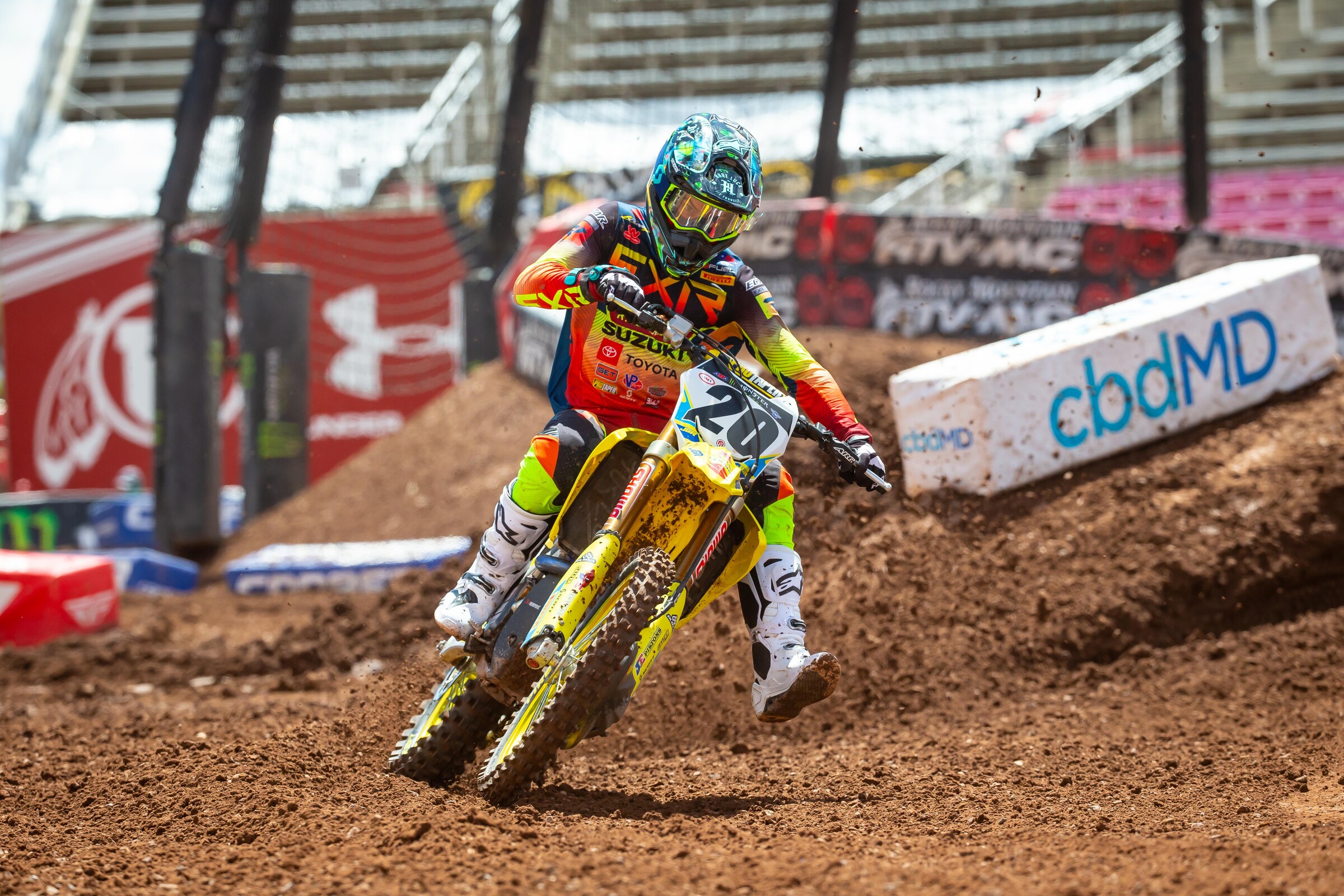 And does he have any sort of masterplan sketched out in his head on what he hopes and plans to achieve during the next few months?
"Without racing for so long, I just want to start off strong and I would say that would be two top 10 moto finishes at the first round and then I'll build from there. I don't want to expect too much too soon. The class is deep and there are a lot of good guys. The goal is to just start off strong and for myself that would be mean to be in the top 10 both motos. I want to put myself up front and I want to be in the mix. My starts have not always been the best, so I'm normally the guy that comes from the back and then at the end of the race, I'm in the mix. I would rather go to these outdoor races, get the start and be up front and if my best effort is me going from the holeshot to eighth at moto I would rather do that to show that I'm changing those ways and I can get those finishes when the cards are dealt right. I'm excited. Yeah, it's a lot of racing and the schedule is tight and I'm really excited for Loretta's. As a child, that's a place you go and enjoy it with your family and with your buddies. You're a kid enjoying racing in the purest form and that's what I think about Loretta's. I'm glad we're able to race. There are some people that can't do what they love right now. I'm glad we get to line up behind the gate and actually give it a go."