Eric Peronnard is a longtime player of the international motorcycling landscape. The well-traveled event promoter has long been part of the group that organizes the annual Paris Supercross in France, as well as the Geneva Supercross in Switzerland, the X Games, the Tennessee Knockout Extreme Enduro, the AUS-X Open, the original U.S. Open in Las Vegas, and many other successful events. Over the years, Peronnard has helped countless riders find work during the off-season by lining up races for them. But just like the rest of us in 2020, his whole world has been rocked by the coronavirus. Events all over the world have been either canceled or postponed, and as it continues to play out, there's still a sense of uncertainty out there as the days and weeks go by and COVID-19 hovers. With extra time on his hands this summer, Peronnard did take advantage by going on a long riding trip with his family. We caught up with him just after he returned to get an idea of what this fall's international schedule looks like.
Racer X: The last time I heard from you, you were out riding in the mountains of Wyoming or Utah somewhere?
Eric Peronnard: Yes, after realizing that the workload was going to be quite light, I decided that I would turn myself into a pro motocross rider. That was short-lived, because I spent a couple days in the ER with a bunch of broken bones, but that's the life of a motocross rider!
Ouch, I hate to hear that. I hope you're okay.
Yeah. It was good. We have very good doctors in America. It's rather expensive, but with some good hardware, I'm pretty much back to 95 percent, and it's been only two months. So that's pretty spectacular to see how quickly you can be back in shape. The reasoning, I was riding too much because I was not working enough, and at the end you get hurt and you still don't have more work. So we decided to go to take the KTM enduro bikes to Wyoming and New Mexico to see if we could ride. Actually, within a couple weeks of the trip, I was able to ride. So that was quite fun. But it's not the reason why we are here talking about the future. Unfortunately, this has been a very sad season. We're not as lucky globally as we have been in the U.S. with a full supercross season and soon the motocross season. Races keep canceling and being postponed. But at this stage of the year, it's more canceling than postponed, to be really honest.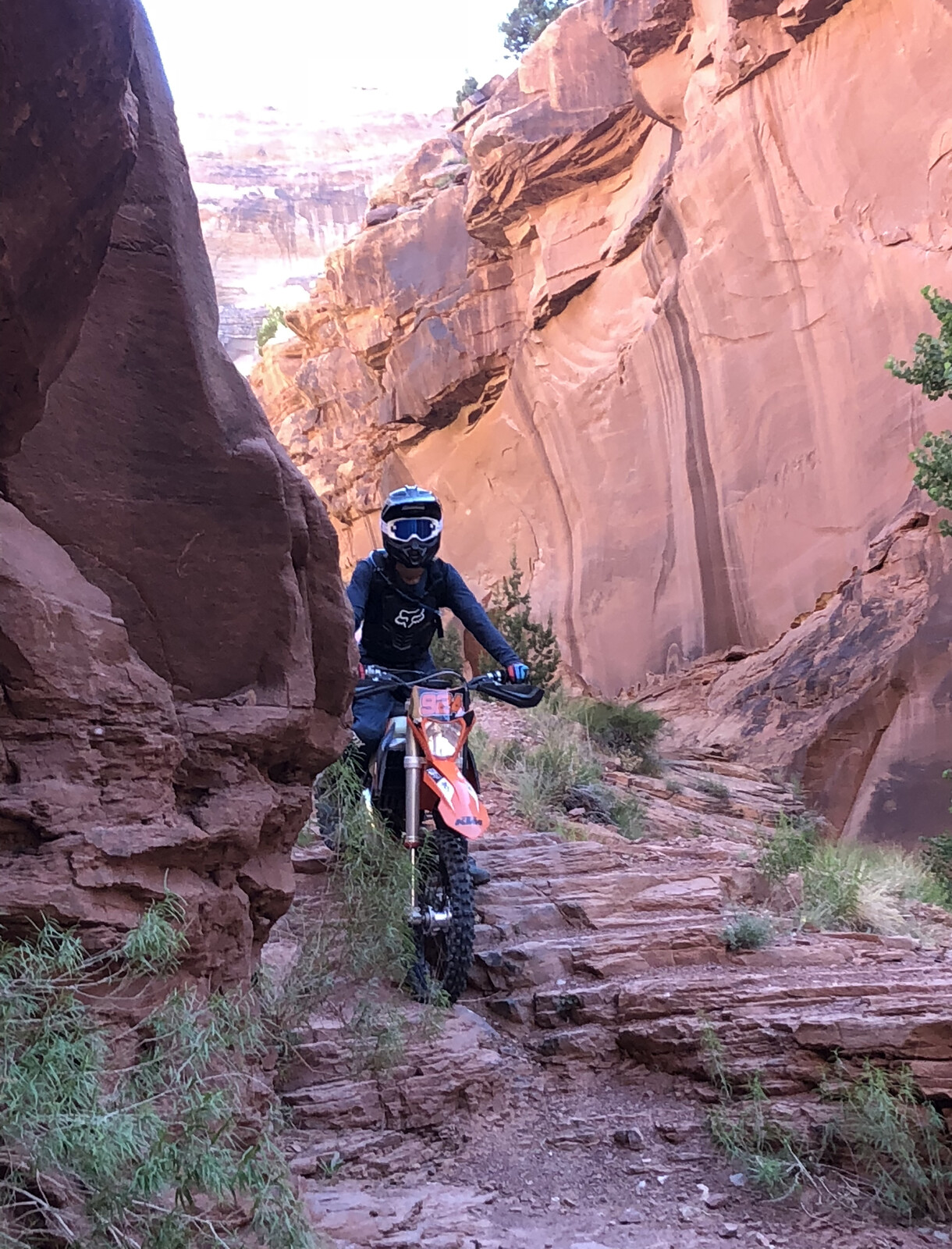 Speaking of supercross, how amazing that they pulled off what they did in Salt Lake City—not only Feld Entertainment but all of the riders and teams? I didn't get to go myself, but it was a lot of fun to watch.
Absolutely. I give them so much credit. I sent them messages the day after telling them that few of us realize how much of a miracle they pulled. I was having a couple people over the world text me, "It was not that good." I'm like, "You guys, I don't even want to talk to you." They went to the moon. You're telling me that the rocket was not working perfectly? They went to the moon and back.
As far as Loretta Lynn's goes, we were lucky with the help of 15 good promoters to get the Super-Regionals in, and now we're headed to Tennessee, and then we'll get Lucas Oil Pro Motocross series started. Latvia is going to open the FIM World Championships with a triple-header MXGP. So it does feel like there's some light at the end of the tunnel.
Yeah, I think we were together at the Motocross of Nations in Latvia a few years ago. It's a beautiful track. It's definitely not a cheap version of motocross. It's really a world-class track in Kegums. I would love to be there, but I'm not allowed to travel. Neither are you, by the way!
I know. It's a good thing Tom Covington stayed in England with his new wife, because he would have been maybe in the same situation that Mitchell Harrison was. Getting over to Europe right now is not easy.
No. I was studying the idea of going to the Turkish GP because Turkey is more friendly to Americans currently, but I'm not even sure it's going to happen. So I don't know if the rules are going to change. At that point, we have to take it … I wouldn't say one day at a time, but for sure one week at a time.
That's one thing that I've said—I feel for everyone at Infront Moto Racing [formerly Youthstream] in that while we're having difficulties dealing with different states, I cannot imagine what it's like for them to move their series to so many different countries.
Yes, and while they may have the right to do a race in one country, there may be a country in the middle that won't let them go there. That's how bad it is. "Oh, yeah, you can come to our country, but you cannot actually cross that other country coming to my country!" There's no question that 2020 is aging all of us very quickly. On my personal level, with international and off-season races, the meaning of going from "hero to zero" has been quite obvious. I studied [going to] Europe thinking I wouldn't ever have a day for my family, as I have been with them almost 99 percent of the time, which is a positive.
Maybe that is the silver lining, especially with your boys getting up to college age. I looked at it that way with my son, Vance. He starts college at the end of the month, so the time being together at home in March, April, May, June has been a godsend, but it comes at a very steep price for everything else.
Exactly. We're among the fortunate ones. I know it's not that easy for everybody. For all of our motocross friends, I know that once you are done with your motocross season, usually keeping people busy with all the international races and off-season races that I was involved in. This year is going to be different. Fortunately, the mother of all international racing, Paris Supercross, is still on the schedule. We're all going to do everything we can. If we have to send riders to the moon on a quarantine for two weeks and then back to France, we will do that.
That race is set for, usually, November, right?
Yeah, the weekend of November 10. By September we'll know better. The biggest European sport, soccer—football—is bound to restart in September. Like I always said to everybody that talks to me, until soccer is back on track, there is not much sports back on track as far as inside stadiums. We've seen MotoGP getting back up and running very successfully. Formula 1 seems to be as well. But it's all on the Feld model—without spectators. Football needs spectators in the stadium, just like [international] supercross does.
I think that that same bellwether here is the American version of football. That's coming up fast, but there is uncertainty how it's going to look, whether it's the NFL, college football, high school on down. I've told people that we'll know that we have a much more serious problem than even we think if we don't have football in the fall.
Absolutely. If they don't play football, we'll have to start to worry about a lot of things for '21. We're not even going to get there because we're going to be optimistic that things are going to get better and we can actually move on. If I have to go to Anaheim with a mask, I'll be there with a mask.
I'm going to have a mask on for a week in Tennessee for Loretta Lynn's, and that's fine—I'll just have to be smart about the heat! The other … I guess you would say crown jewel you work with is Geneva, Switzerland. Is that going to happen?
No, unfortunately. Geneva was officially canceled three weeks ago. I saw it coming like a freight train. The Geneva Supercross promoter, my client, is also a promoter of the big car show in Europe. When they canceled the car show, it was the first major global event to be canceled because of the coronavirus. They basically lost $100 million. I knew that would be very detrimental to the future of the supercross. Since then, they had to cancel all the trade shows, the watch show, everything. Geneva SX is the last event for that company every year. They didn't even have the appetite to think about it. It's a shame. I was communicating with the CEO today, and hopefully we'll be back in '21. But nobody really knows what's going on.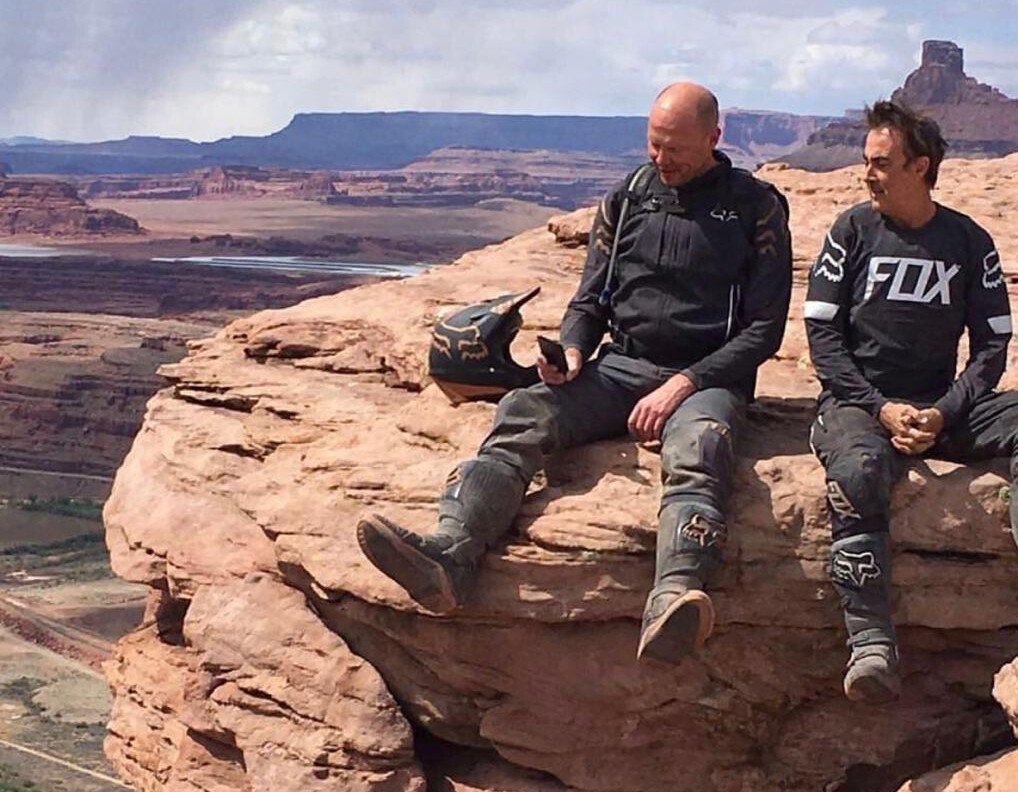 The Monster Energy Cup, which we had already been forced to move from Las Vegas to a place in Los Angeles, was canceled this week, as was the Motocross of Nations. You work with the X Games too. That didn't happen, too?
No. X Games was supposed to happen last week. It was very strange to be mid-July and not be with all the freestylers. It's been many, many years of fun working with those guys. So I miss them terribly, but everything is well. So that's just the way it is.
You probably work with, as far as U.S.-based riders, a dozen, fifteen, twenty every year. I know that a guy like Justin Brayton has made a real nice career out of participating in as many international events as he can, not only in Europe where I think he's the six-time king of Geneva, but then Australia, which is really up in the air right now.
Yeah. Australia, I was involved in the creation of the AUS-X Open. I helped those guys. They are fantastic promoters. My last conversation with them was pretty sobering as well, since Australia seems to be not taking much chances. It's a big country with not too many people, and I think they're erring on the side of safety—maybe overkill, but who knows? Anyway, our friends in Australia were not too optimistic. I think Justin Brayton and I, we're going to spend a lot of time with our families the last quarter.
And that, like I said, is the silver lining. I'm sure we're both just hoping that it will get better soon. Racing will come back full pop, but hopefully we'll get through this year, get a good start on next year, but most importantly be able to have some return to normalcy before it gets any worse.
Yeah, exactly. We're very strong. Our community has shown some really good strength, but at the same time, the battle is uphill. We just have to weather the storm. It's complicated. All of us, to all the moto guys, keep on riding.
And stay off the ground.
Exactly! Yeah. Like I said, you're never too old to ride. You're just too old to crash. The goal is, don't crash!