Hurricane Mills, TN
Loretta Lynn's (National)
Lucas Oil AMA Pro Motocross Championship
As the Lucas Oil AMA Pro Motocross Championship approached, Benny Bloss was set to continue his fill-in ride for Justin Bogle with the Rocky Mountain ATV/MC-KTM-WPS team. But when Bogle's condition (Bogle has been out since sustaining a serious concussion in Glendale earlier this year) started to improve and he was able to get some quality seat time in, it became apparent that the original owner of the bike Bloss had been riding would indeed be coming back for the Lucas Oil AMA Pro Motocross Championship. Undeterred and fully motivated, Bloss is now forging ahead on the privateer path. We gave him a call to see how things were coming together.
Racer X: Benny, what's up, how are you and what've you been up to?
Benny Bloss: I'm good. I'm just trying to get this privateer program figured out.
You've never been a full privateer before, have you?
For two races maybe, but I had some pretty good help for my first two supercrosses. It might have even been just one.
There are a lot of differences between being on a team and going full privateer status. What are the main ones you're being confronted with right now?
I think the main thing right now is just getting everything sorted out. When you're on a team someone does that for you so it's not a big deal. But now, especially being so last minute, we're just trying to hurry up and get sponsors, everyone, and everything, figured out. It makes it so much more stressful.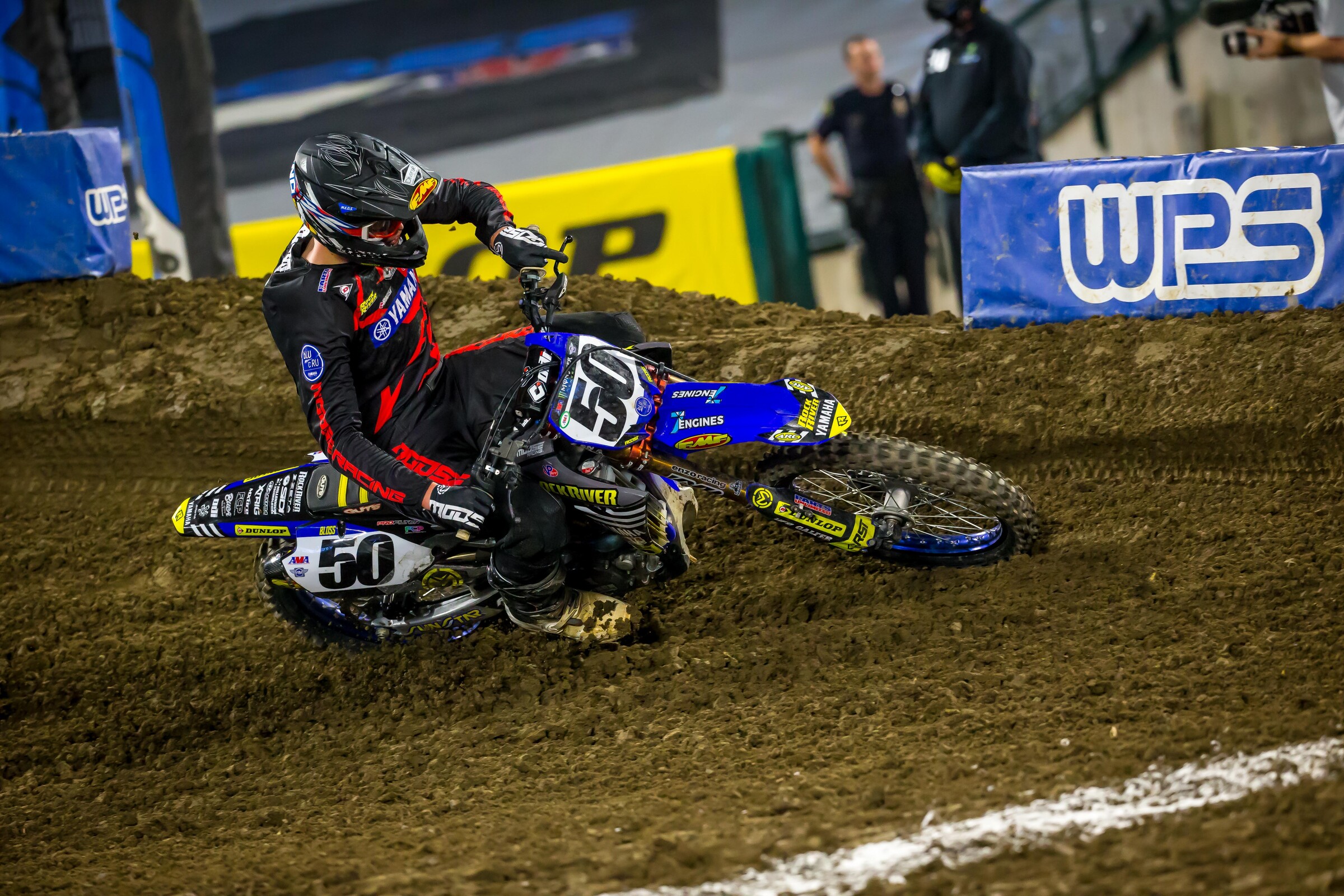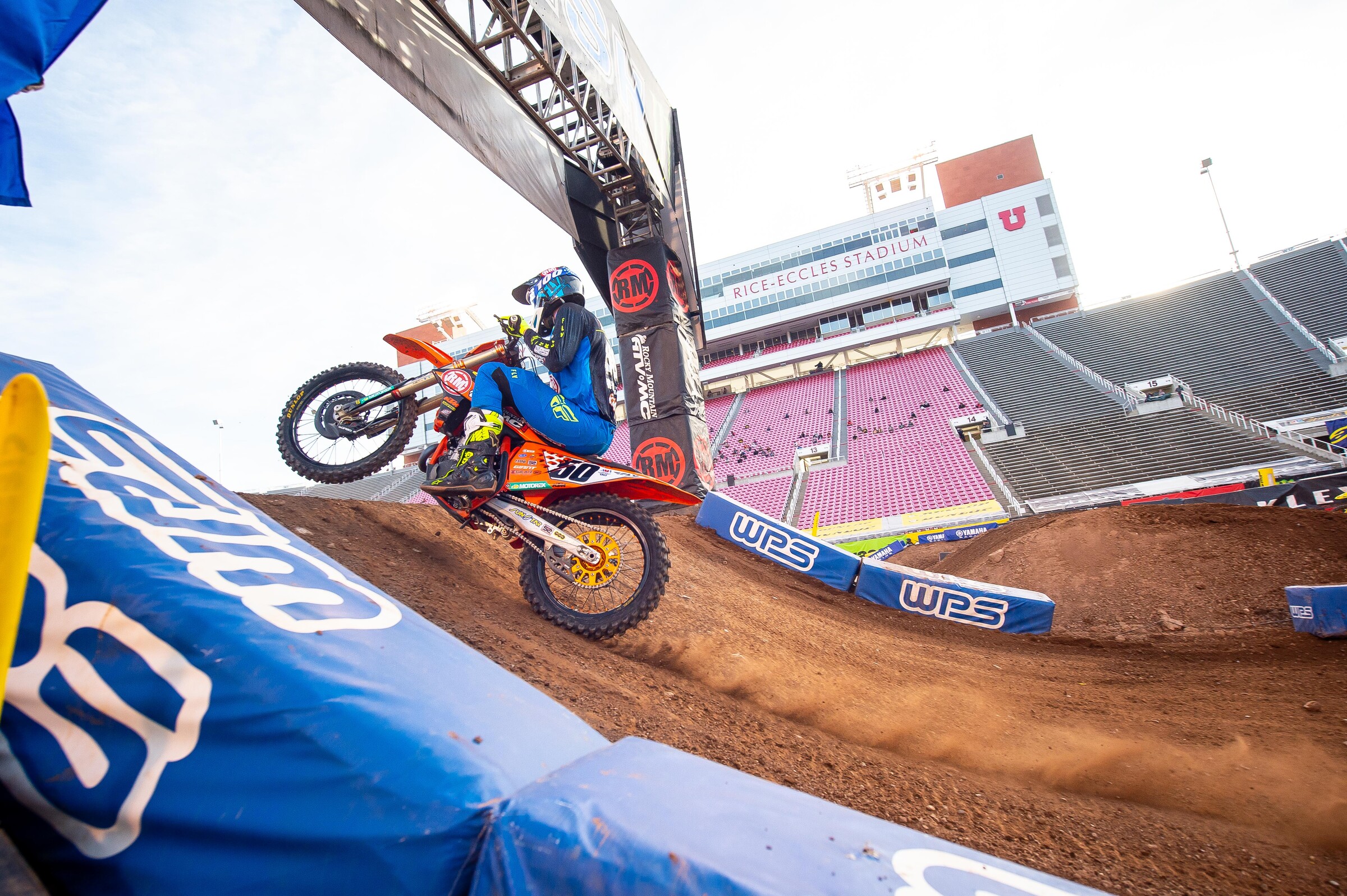 Who've you linked up with so far?
I have a friend and his dad owns a motocross dealership. They sell Huskys, so I got a couple Huskys to keep it as close to the KTM as possible. I already know the setup pretty good for that bike. We're still working on all our sponsors, but probably within the next two days we'll have that stuff figured out. We've got some pretty good people so far jump on board. We'll get Renthal, Maxima, ProFilter, HGS Exhaust Systems, Rekluse, Acerbis I believe, and I'll be wearing THOR. I'm not positive on my helmet yet, but I'll have Alpinestars boots, 100% goggles, and POD Knee Braces. I'd say we're on the homestretch of getting the sponsor stuff figured out. We've pretty much got everything, not finalized, but sorted and figured out. It's been really stressful, that's for sure.
I can't even imagine. As far as your effort for the summer, are you laying the groundwork for all nine races, or are you angling toward a fill-in ride if one pops up?
If we have to do all nine rounds on our own, we're doing all nine rounds on our own. Obviously a fill-in ride would be easier, that's for sure, but right now we've got transport figured out for all nine races, and all the parts we're getting, we're getting them as if we're going to race nine rounds. We plan on doing the whole series and it's coming together.
Were you surprised when you heard Justin Bogle was coming back? I know I was a little surprised.
No, not really. He rides with me, and when we left for Salt Lake I think he'd ridden once. But when we were in Salt Lake he was riding quite a bit. If you'd have asked me before Salt Lake I would have said, "Yeah, I don't think he's going to come back. At least not for the outdoors." But he was riding a good bit. Our team thought maybe he wasn't going to race, but I kind of knew he was. I know what it's like when you start riding again. All you want to do is race. I wasn't super surprised by it.
Was it an awkward conversation when they broke the news to you?
No, not really. I was kind of expecting it. It's really expensive to do three guys, and I do think if they could do three guys they would. I was the fill-in rider, I knew that, and there's not anything to be mad about. It was smooth, everything was good, and those guys have helped me out a little bit since then. I can't thank them enough for letting me ride the bike for the time I was able to.
I know it's last minute and everyone pretty much has everything set, but was there any interest from any existing teams?
No, not really. Not really at all.
Well, being on a team would be better of course, there are definitely advantages but in terms of results, do you think it makes that big of a difference? Tell me if I'm talking out of my ass here, but with bikes being so good, it's not like a factory bike is going to shave ten seconds off your lap times, right?
I don't think so. If you're on a factory bike it's a pretty big difference from a production bike, but nowadays you can really get pretty much everything they have. There's just some stuff you can't. My bike isn't going to be that much different than what I was on before. If you do the privateer way the right way, you can be competitive with those guys. That's my plan, that's my goal. I've never had more motivation to beat factory guys.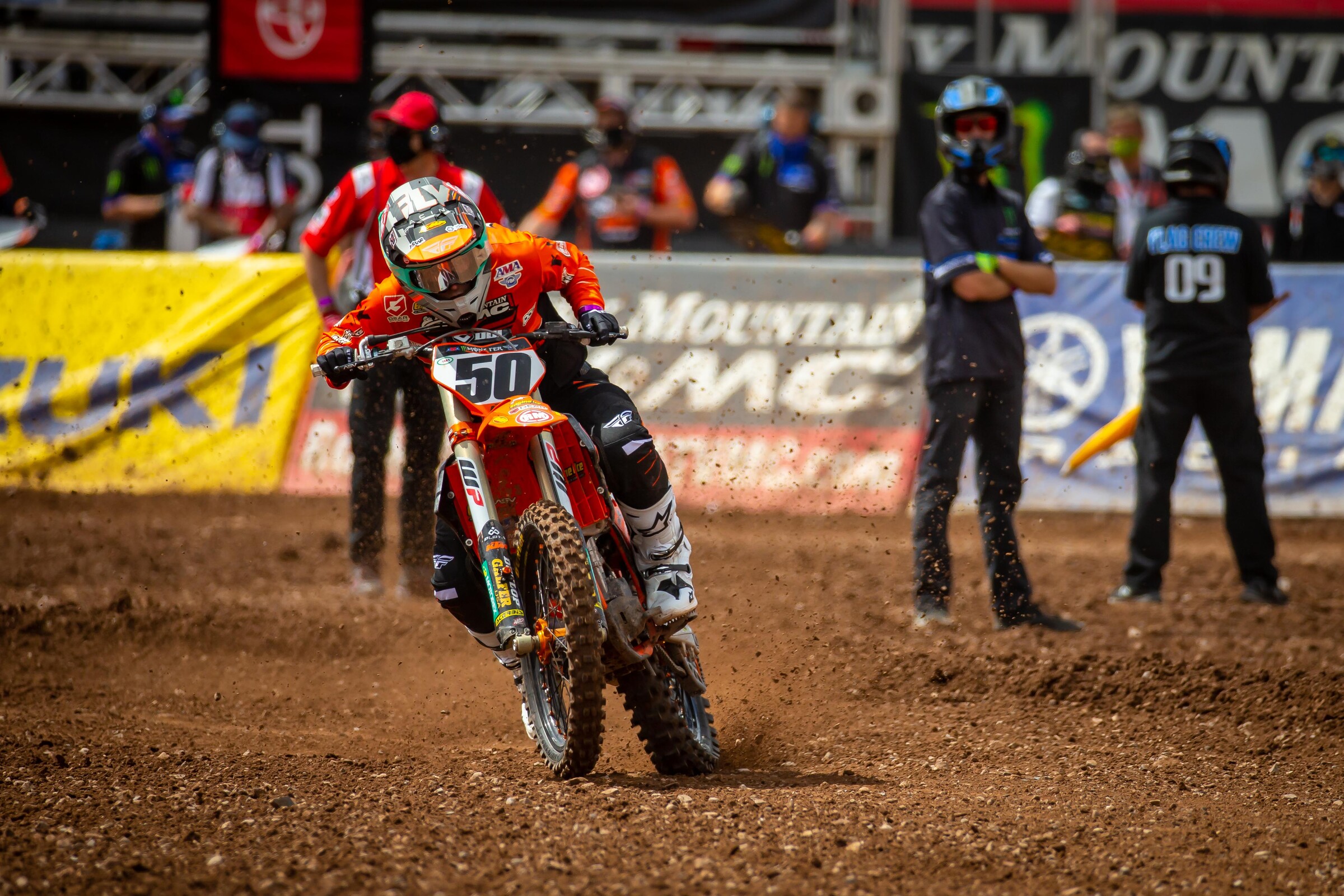 Yeah, it's not like you can't get results now, it's just going to be harder.
Yeah, definitely. Look at Dean Wilson when he was doing his own thing.
What do you think some realistic goals are for you this summer?
I really want to get on the podium, and I feel like my riding right now is at a level that I've never been on before, which is exciting for me. I know for a fact that if I can get a start I can ride with them, and I shouldn't have issues doing that. Obviously the speeds the dudes up front are going is pretty ridiculous, but I feel like I'm at that level. I really want to get on the podium and battle for top fives every weekend. I definitely don't want to be out of the top ten, that's for sure.
I hear you. Well, I know you're busy so I'll let you go. Thanks a lot for carving out a few minutes for us and good luck this summer.
No problem, thank you.