Since we are in some weird times right now with this quarantine stuff, I thought it could be something fun for all of you out there to learn a little about what each testing term means. What better way to get more in tune with your motorcycle than learning what the definition is to each term. If you listen to the Keefer Tested Podcast or read anything on keeferinctesting.com or Racer X Films in the future you will hear/see these testing terms being used. Some of you have emailed me and asked what the hell some of these terms mean, so below is your template. Hopefully you can use these to your advantage next time you are talking about your machine or need to get a certain point across to your suspension/chassis/engine tuner.
Part two: Engine Edition
If you missed part one of Keefer's motorcycle language terms on suspension and chassis terms, make sure to check it out.
Empty: This term is shared with the suspension side of things as well, but when a rider says that at a certain point that his power feels empty, he could mean that it's a little lean or it just feels flat. Empty refers to a feeling where there is no more pulling power, or the power just simply feels flat (not exciting).
Dirty Feeling: When a machine has a dirty feel to it that usually means the ECU/jetting is rich. A dirty feel means that the bike sputters, coughs, misses, etc., and most of the time it is due to a rich setting. Getting a dirty feeling delivery can also mean that your air filter element is clogged. You should clean it!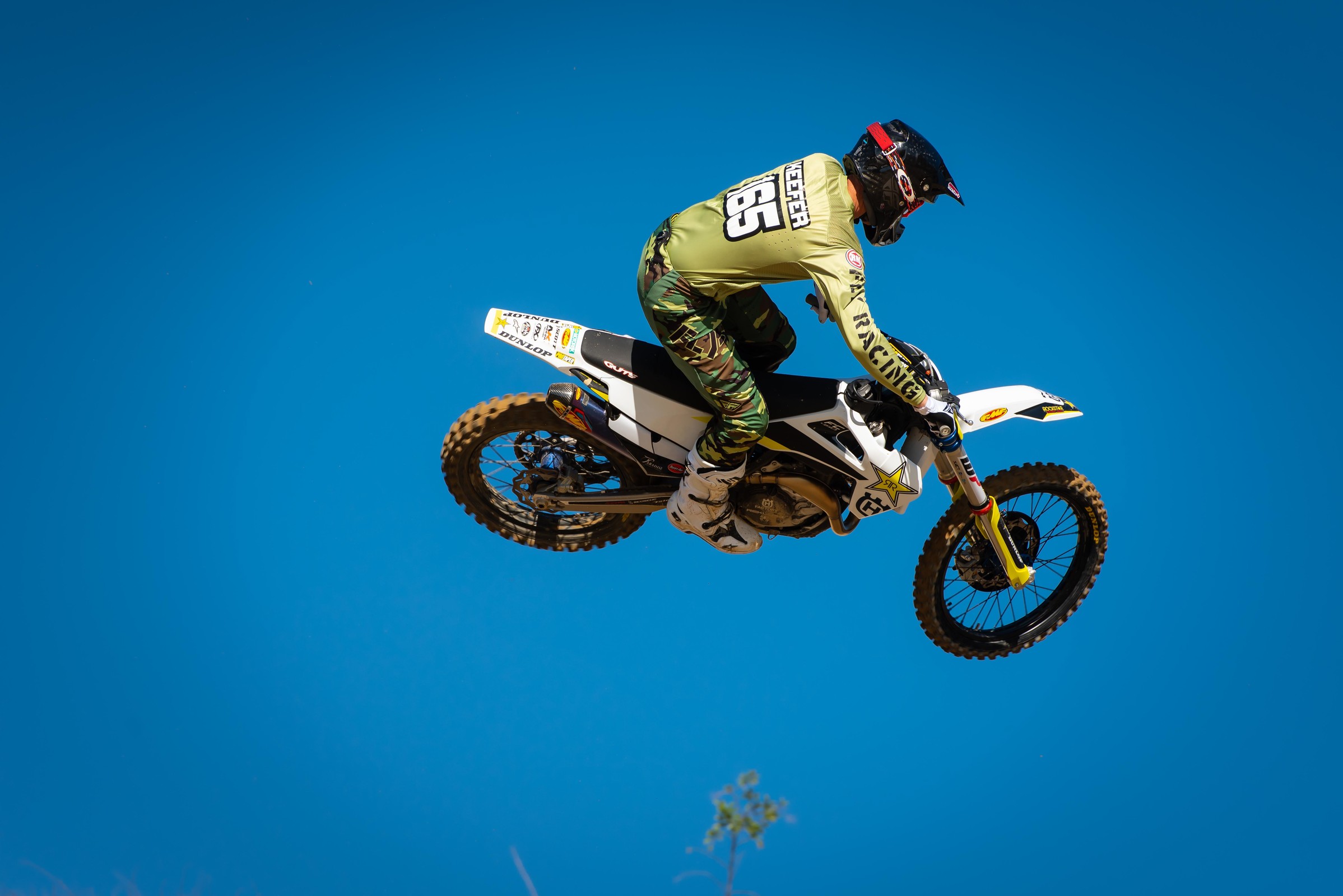 Recovery: Recovery describes how quickly a rider can get back into the meat of the power when missing a shift or when the machine is being lugged. Recovery is important because it gives the rider the confidence to know that if they make a mistake, the machine can get back up in the RPM's and move down the track in a quick manner.
Excitement: Excitement is usually the initial feeling of the crack of the throttle anywhere in the RPM range. The Honda CRF450R is known to have a lot of excitement down low, but that excitement can also be a handful when rolling corners. If a machine doesn't have enough excitement it also can suffer from poor recovery. See what I did there?
Pulling Power: Pulling power is similar to torque feel. Pulling power is usually felt when the machine is exiting the corner or when driving up hills. The initial pop out of the corner usually reveals how much pulling power a certain bike has.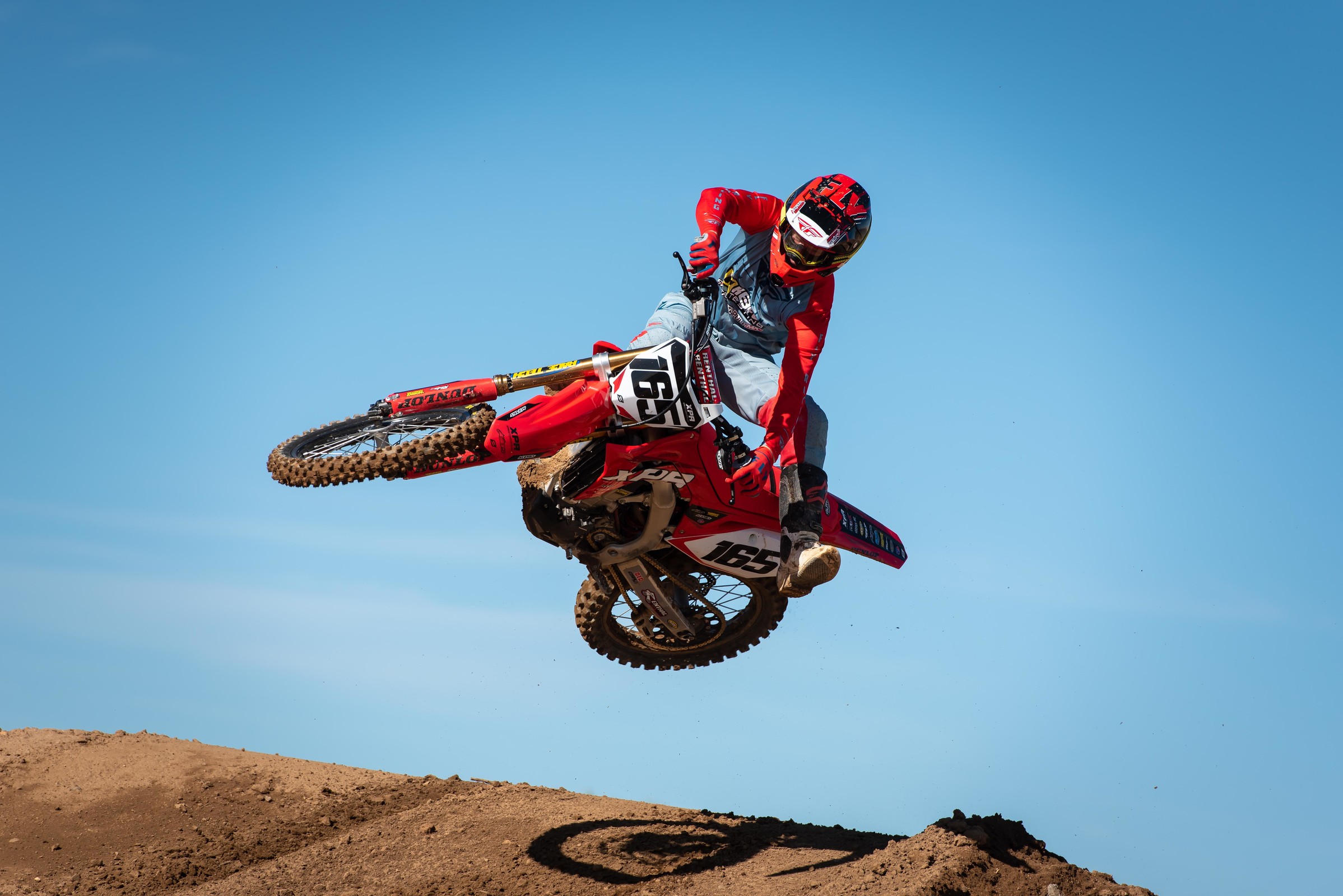 RPM Response: RPM response is the initial crack of the throttle anywhere in the RPM range. Excitement and RPM response can share the same meaning at times except when talking about having a lazy feeling engine character. Having good RPM response in an engine is important because it can help the machine feel lighter and more flickable.
Bottom End: Bottom end delivery usually refers to the power feel once immediately out of corners or when getting off the gate.
Mid-Range: Mid-Range delivery usually refers to the power feeling once exited from the corner and the rider is starting to make his shift into third gear. Mid-range feeling can be experienced in any gear but is only categorized by throttle position in the production testing world.
You can hear Keefer explain the mid-range feeling in our 2020 Honda CRF450RWE intro video below:
Top End: Top end is felt when a rider is full throttle and is accelerating down a straight. Top end can be felt in any gear but is most recognized in third and fourth gears on a moto track. How far the bike can pull each gear is usually categorized as top end.
Over-Rev: Over-rev is a term used by most testers as a sign of when the engine falls off its peak horsepower/top end. Having an engine with good over-rev means that the engine can pull each gear farther down the track without having to shift up a gear. Having an engine with a short over-rev means that the engine likes to be short shifted (up to the next gear early in the RPM range) and can't pull its gears very long.
Connectivity: This term is used when a test rider is trying to explain the feeling he has from this throttle hand to the rear wheel. Does his throttle and rear wheel feel connected to the ground or does the bike break loose or slide out? Good connectivity to the rear wheel allows for an easier-to-ride machine and can help the chassis settle down on rough tracks.