With no racing happening, the focus of the weekly Injury Report has shifted from reporting new injuries and rider statuses solely to keeping you up to date on how riders are recovering from existing injuries. But other than a few changes, like Joey Savatgy, Fredrik Noren, and Justin Brayton getting back on the bike, there hasn't been much new info to be had lately. So this week, instead of simply reposting a nearly identical report from last week's Injury Report feature, we checked in with a pair of riders whose injury situations are uniquely interwoven with the current, unscheduled hiatus.
Jordon Smith and RJ Hampshire both are dealing with knee injuries: Smith tore his ACL in Daytona, while Hampshire came into the season with an injured knee and planned to push through the injury for supercross but has now opted to use the downtime to have it surgically repaired.
"It's coming along pretty well," Smith said of his injury. "I'm seeing a good bit of improvement each day of physical therapy. That's a really nice feeling, especially after my wrist injury last year that felt like it was never going to heal."
Hampshire was equally as positive, if not more so, when we checked in with him. Just one week out of surgery he's already been able to walk on his knee, which now has over 90 degrees of flexion.
"The surgeon did a really good job," Hampshire said. "It was hard to even find someone that would do it because of this virus. I rode outdoors for the first time just over two weeks ago and knew right away it was going to be a struggle if I had to race all outdoors without getting it repaired. But by that time every surgery center in Florida was pretty much shut down. I decided if I couldn't get in by next week I was just going to run it. I was dreading the tracks that had a lot of left handers and the left sweepers were by far my weakest spots. Every time I would dab my leg I'd get a pop, which was just bone on bone."
Fortunately for Hampshire he was able to get the procedure done, and both he and Smith are now taking advantage of the downtime to rehab at a time when they would otherwise be missing races. Hampshire is dead set on being back for supercross when it resumes, while Smith is focused more on taking things day by day to make sure he's fully healed before racing again.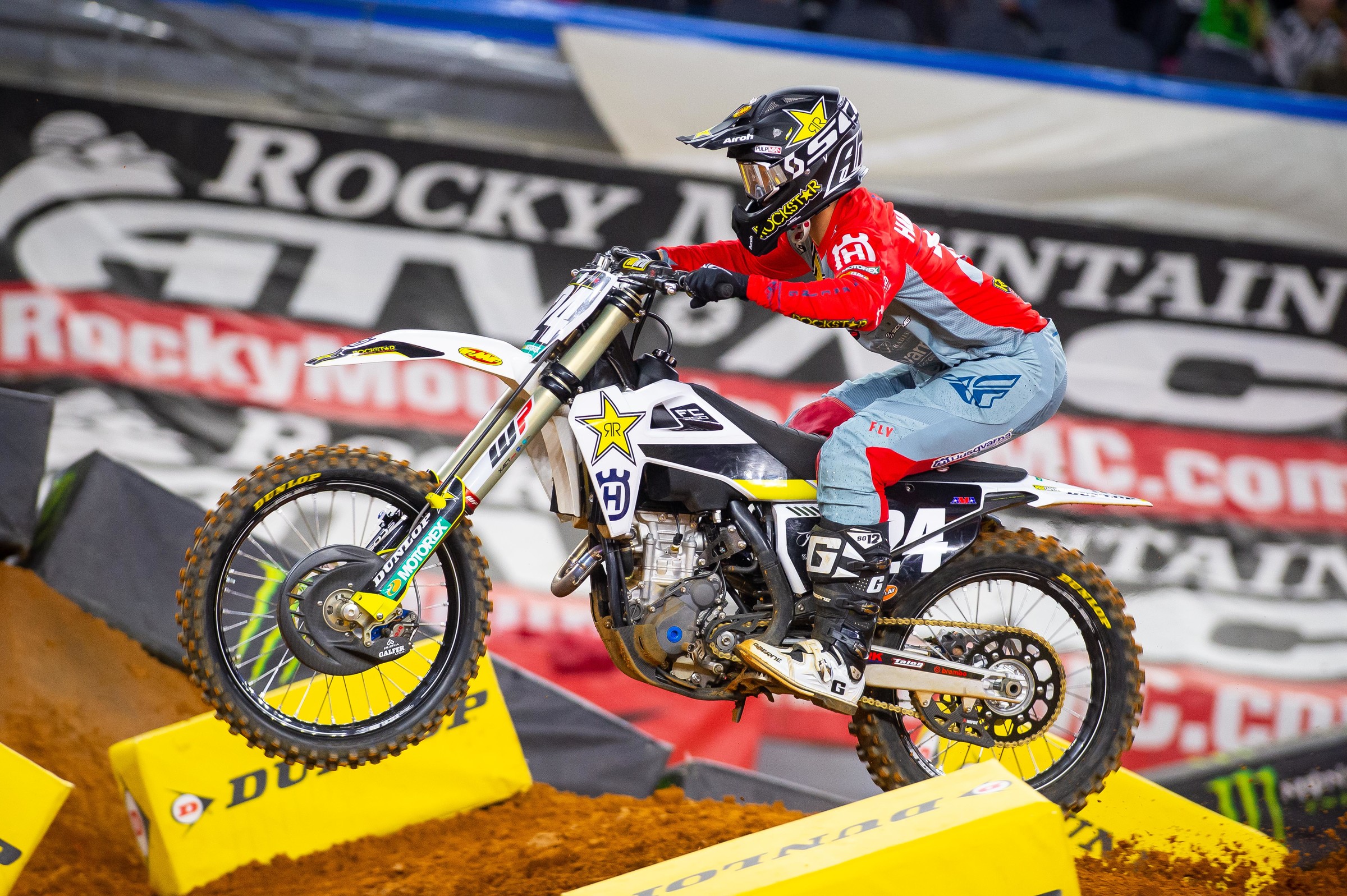 "As of now the plan is to just get ready for supercross when it starts back up," Hampshire said, anticipating that supercross resumes in September following the Lucas Oil AMA Pro Motocross Championship. "Who knows, if outdoors gets pushed back a few weeks and my therapy is that far ahead, I may be racing earlier than expected!"
"I'm not exactly sure what the plan is right now," Smith said. "I definitely want to be back racing as soon as possible, but I also want to be back to 100 percent by the time I'm back racing. Once I'm getting closer to being ready to ride I'm sure the team and I will talk about it and see what the best plan is moving forward. Right now is a pretty ideal time to be recovering from a major surgery. Luckily I haven't had to spend any time in hospitals. I'm mainly just going to physical therapy three days a week."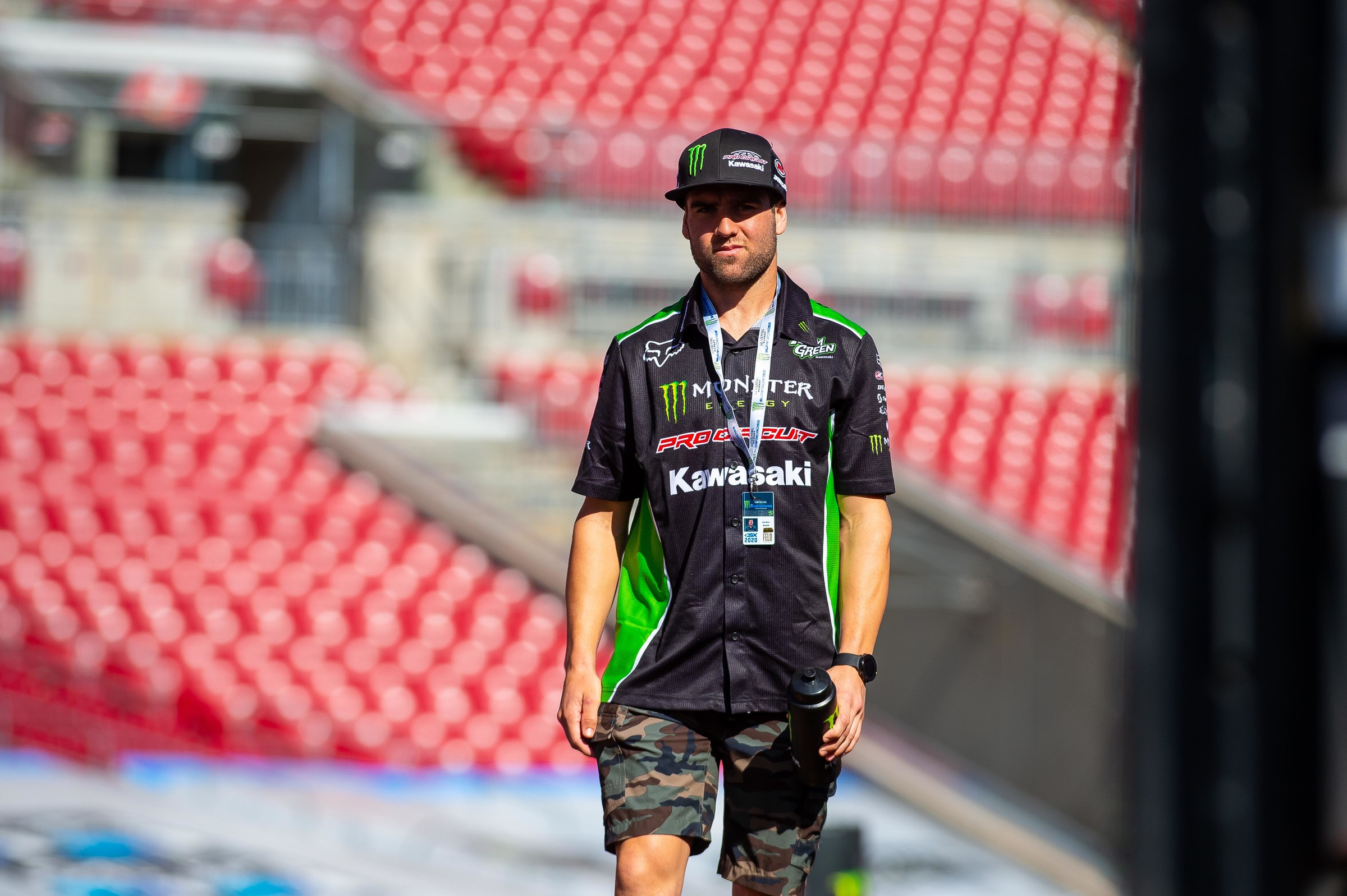 As far as sponsorship pressure, Hampshire downplayed any potential unrest with one of his newest and most controversial supporters, PulpMX.
"Steve [Matthes] hasn't given me much crap yet," Hampshire said. "He knows I'll be solid when supercross comes back around. That's all our deal was for."