Ricky Johnson Tests Positive for COVID-19, Recovering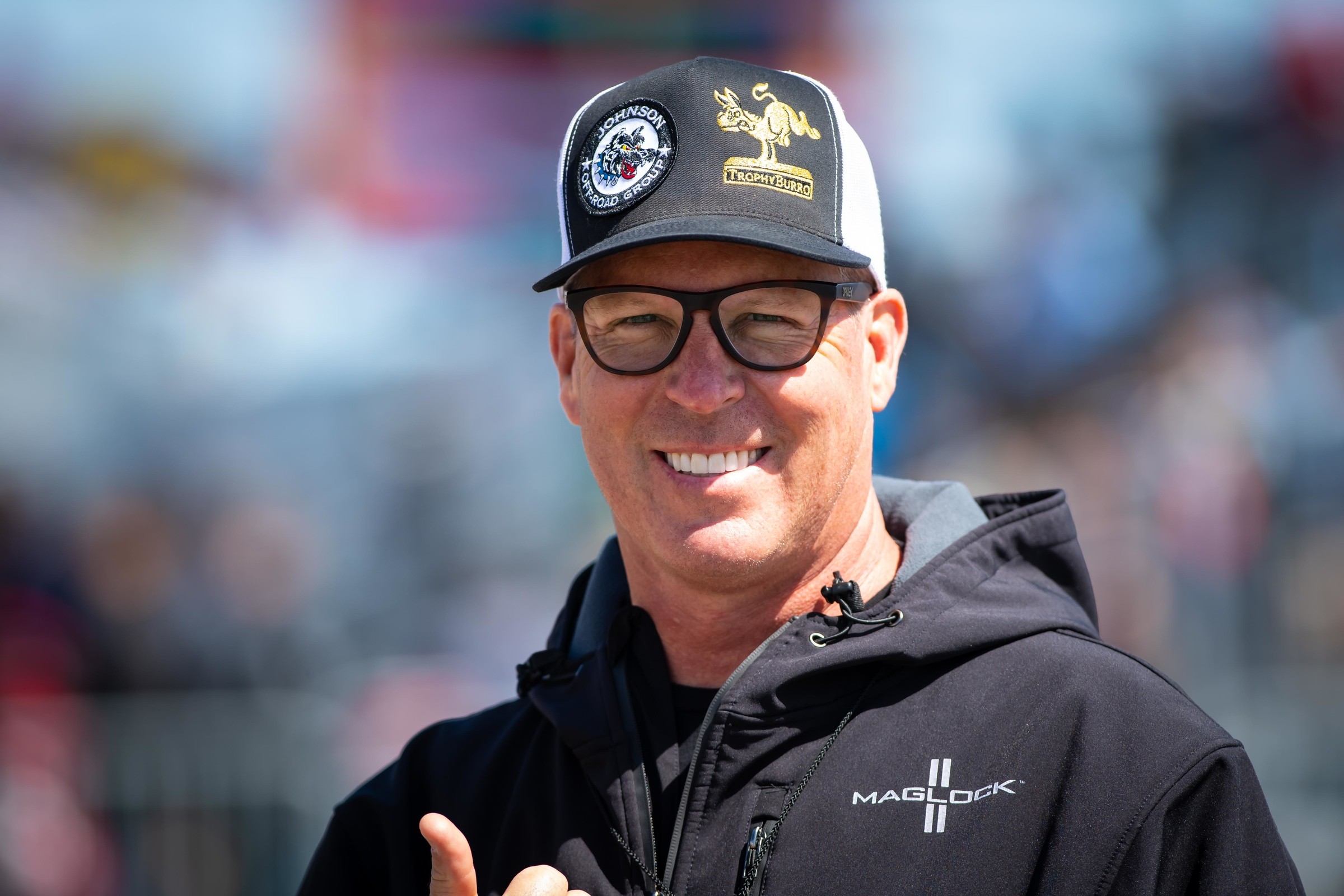 Seven-time AMA National Champion and all-around legend Ricky Johnson confirmed on Instagram this weekend that he has tested positive for COVID-19. However, he noted he was already 21 days into the process and, "I'm already past all the bad stuff."
In his video, Johnson laid out the timeline of his previous 21 days, noting that his wife Stephanie was sick on February 14, but there wasn't very much "hype" about COVID-19 at the time, so she was not tested so they're not sure if she had been suffering from the virus. Johnson outlined a few other places where he could have contracted the virus, including the NASCAR race in Fontana, California, on March 1 (RJ was on hand to honor Jimmie Johnson, who he helped mentor, during his final full-time NASCAR season). Following that, Rick rode a Honda Gold Wing from California to Florida from March 2–6 to attend Daytona Bike Week. On March 6 and 7, Johnson attended the Daytona SX and, "Shook a bunch of hands, was hanging out with friends and associates at the supercross race.
"March 9 I flew home through Orlando and Minneapolis, I'm still not sure, maybe that's where I got it."
Johnson says that through March 9-11, his first three days at home, he felt very tired but thought perhaps he was just fatigued due to the travel, including that coast-to-coast motorcycle ride. But then his symptoms kept getting worse. Eventually, he and his wife decided he should be tested.
"My wife was on hold for three days straight, then on March 19 she got a message in," said Johnson. "On March 23 she got a call back and a get a time slot. March 26 was day 19 for me, that's when I was finally tested. March 28 I got the result back, and it was positive. I was pretty impressed how quickly they were able to get everything back."
Because there is no cure for coronavirus, Johnson says doctors didn't have much advice besides rest and hydration. Johnson outlines his routine of fluids and medicines that he believes helped him feel better throughout the process, although he makes it clear that he is not a doctor and can't be certain how much of a factor any of these products were in his recovery. If you check his Instagram page, you'll find his full menu of products that he used throughout.
It's good to hear that Johnson appears to be on the downside of the virus, however, he's the first prominent figure within this industry to know (or publicly announce) he has contracted COVID-19. Bringing the news that much closer to home, through a legend like Ricky Johnson, offers a sobering reminder of how coronavirus can spread without much warning.