Washington, GA
The General
GNCC Racing
Sherco, a brand relatively unknown outside of trials circles, made big news in the off-road dirt bike market this off-season, signing stars like Cody Webb (Endurocross) and brothers Steward and Grant Baylor (GNCC, National Enduro) away from KTM. It didn't take long for the brand to show what it can do, as yesterday, at round three of the Grand National Cross Country Series, presented by Specialized, Steward Baylor led most the way, holding off defending series champion Kailub Russell. Victory looked nearly certain until Baylor went wide in a corner on the motocross track, and Russell sliced inside to steal the lead just moments before the finish.
Baylor took a close second. There are no moral victories in racing, but it was an impressive performance, nonetheless. We talked to Stew after the race.
Racer X: Just talk about how this whole thing started. Did you even know about Sherco or anything? How did this even come about?
Steward Baylor: I had actually talked to Sherco I think two or three years ago now. It was Sherco Europe. Basically they just didn't have room for anything for the U.S. in the budget or anything. Sherco is a very small company. So, it was one of those things it was more just talk and never really any action. They didn't have enough bikes in the U.S. to even get me on a bike. KTM knew that we had been talking a little bit and put the pressure for me to sign. That was the year that I signed with Tely [Energy Racing Team]. Basically since then, I've just been wanting to find something other than KTM. Personally, they've got their guys. They've got Kailub [Russell], and after Kailub they've got Ben [Kelley]. I feel that I was never going to be their guy. I wanted to find a manufacturer that I was the guy and I was the one that the program was built around so that I could win. Middle of last year, Sherco contacted me. They were wanting to make some big moves. It just so happened I was the guy that they wanted to move with. Everything worked out. Right now it's been tough. It's been a really tough year. I'm just really struggling. Coming from somewhere like KTM, everything was so organized. You never had to second guess. I had my bad races and I'll have my bad races no matter what I'm on. Just right now, it's been really tough for me to wrap my mind around the big change. Things haven't quite gone the way that I wanted them to go, but…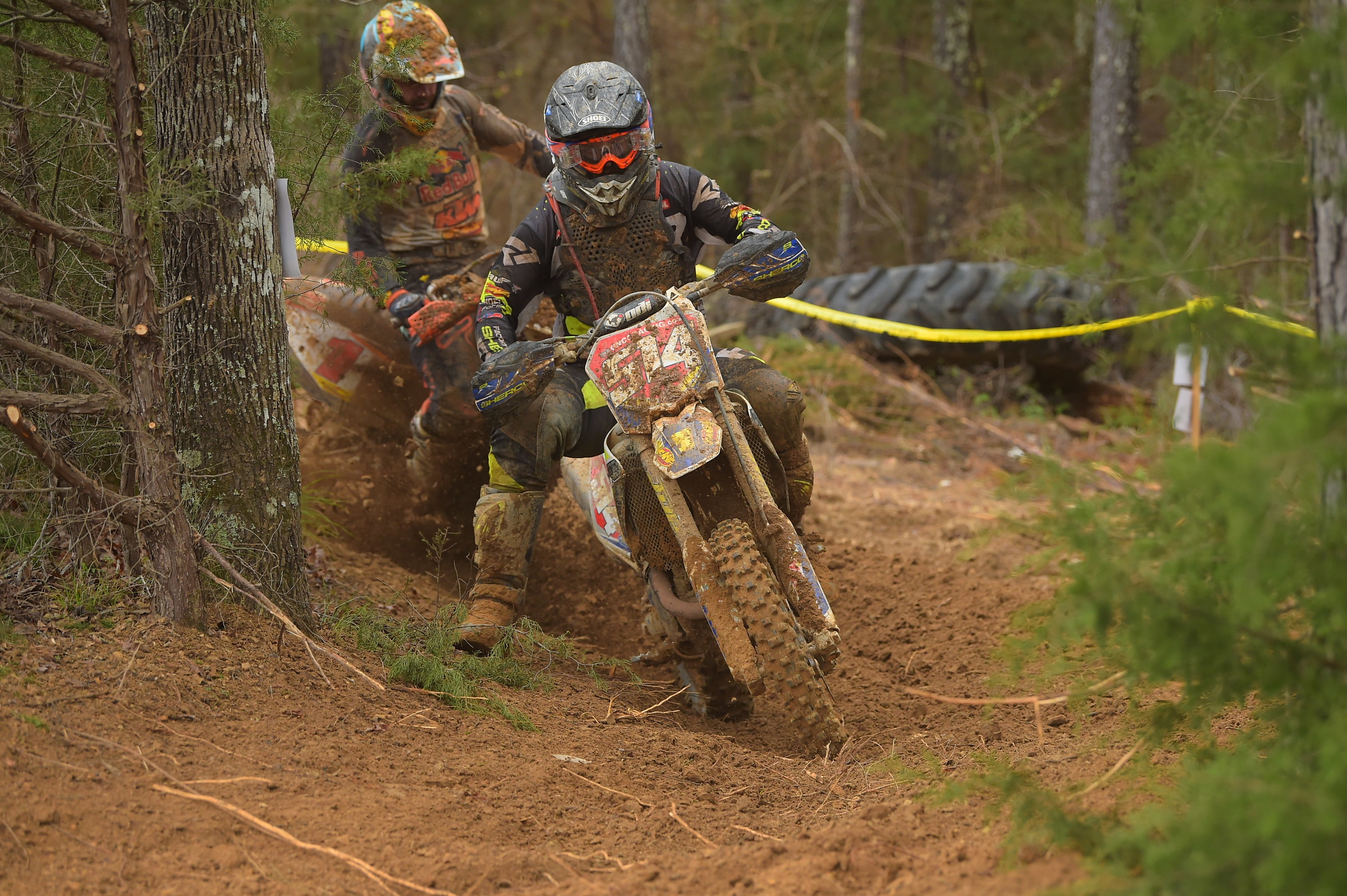 Are you talking the off-season or even the few races that you've had?
All the way through. Off-season to the first few races. I guess it's tough to compare a new company to KTM. I've been with KTM… I was going on my tenth professional year, and 17 years of support and 22 years on the bike! So with that being said, I had never ridden anything else. So when I'm trying to compare something to KTM, it's tough. I know what steps that KTM has made, and obviously it's taken them some trial and error to get to where they are, but sometimes I feel like just nobody's listening. That's been the toughest part. I want to win. I know we can. Given a few more things that we could do through the week, could do to the bikes, could do here and there, I know we can win. I know that we can beat these guys. I know the bike is more than capable. It's just the little advantages these guys have. They've got so many people in the woods. They've got all the parts. Anything you can think of, any manufacturer out there, they make things for, let's say KTM, Husqvarna, larger brands.
That's what your team said. They don't have aftermarket stuff to pick from.
Yeah. It's tough. If I were a foot peg manufacturer or clutch manufacturer, whatever it may be, if I'm one of those guys, why am I going to go through the R&D and spend the money on a one-off product that maybe ten guys buy? And I get that. But that's where we're going to have to step up and basically make the parts. We know what those parts need to be. We test. We spend the time. It's going to take a lot of time. I know that. But it's all within reach. I know that it's just going to take time.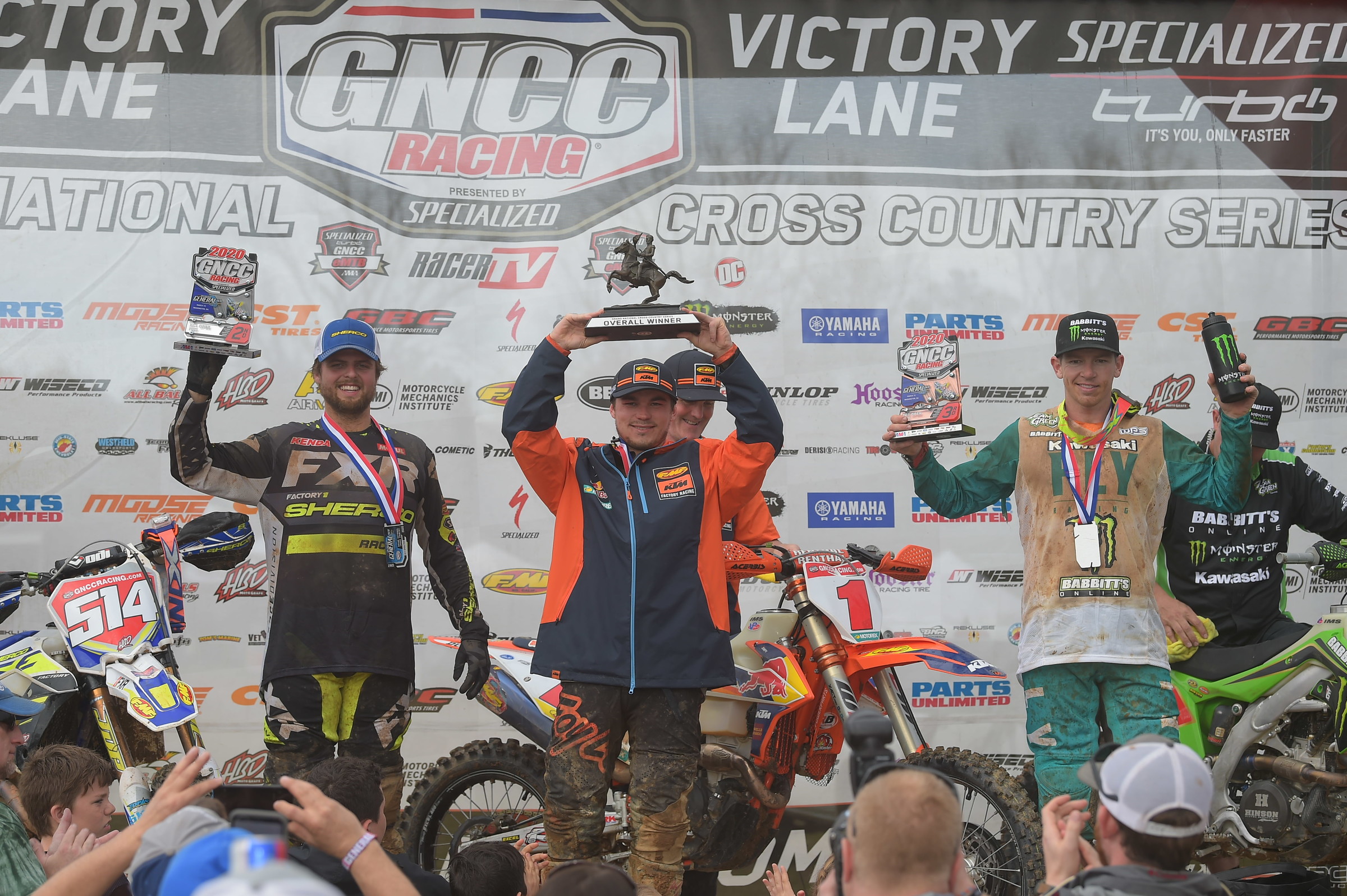 Is there a growth plan where you're like, three years from now, they have enough of these bikes, they'll be popular enough. This will get easier? Or two years or five years or something?
I'm competitive. It's like Kailub said in one of his interviews. I hate losing more than I enjoy winning. Me personally, I see that three years from now things could be moving. But I'm not about three years from now. I'm about tomorrow. I want everything to happen tomorrow. We've been a little behind the eight ball. Like I said, it's just really tough for a rider to wrap their mind around it. Everybody's working hard. Everybody's busting their ass, but at the same time it's really difficult for me as a competitive top guy, to go and say, "Yeah, let's just wait on it." The best way to describe it is, I think I actually told my wife this. When I come to a line, when I come to a split decision, a crossroads on the trail, I don't have time to wait. I don't have time to think about my next move. I make it. I don't look back if it's right or wrong. You make it. As a racer, I feel any racer, any top competitive athlete, you make a decision based on where you feel you need to go, and you do it as fast as you can. It's just really tough that we can't make those fast decisions.
But then all of a sudden today you led like 90 [percent] of the race and you almost won, bro!
[Laughs] Yeah. That was another thing. I can blame it on a lot of things. We were far behind on a lot of things. We didn't have a quick fill. We did this with a screw cap. We did this on a stock ECU, a stock bike. Literally. Our bikes are bone stock. The suspension is bone stock. We have valving done. We don't have all those factory parts. Still, it was as great day, and at the end of the day, I threw it away. I can sit here and I can blame it on all these other things. I had the speed. I had the race. I threw it away. It was a little slip. The front end started to push, and I knew I couldn't make that inside line. I went until I found traction and it happened to be so far off the track that I had left the door wide open. But at the end of the day, you can blame it on a lot of things but I threw it away.
Did you feel in control up until then? Even the last lap, we saw you actually starting to stretch a little bit. Did it feel manageable the whole day?
Yeah. I got sloppy. I made my mistakes. I never really pushed out of control all day. I was able to find a really good track to ride on. What I mean by that is just riding the edges, trying some different lines. It was working really well. It was a better track than they were riding, and my track was six inches from theirs. I saw everybody's mistakes, everybody's lines on the first lap. I kind of regrouped. This track is one of those where it really opens up. There's lines 200 feet off the track. There was a couple times when Kailub and I were battling and we found ourselves way wide, and I slowed down like, where am I? You slow down and then you don't hit that line again. I felt that both of us raced honest. He actually was probably even more honest than I was with the line selection. I felt like I was in control. Usually when Kailub pressures me, he knows how to pressure me and I make a mistake. I'm not good at riding with other riders. That's why I succeeded in national enduros, not here, because those races you're on the clock. I think this winter I spent a lot of time on moto with some fast guys and that seemed to help, just being pushed out of my comfort zone. I was definitely in control. Even the last few miles, they gave me a plus seven with two miles to go. I knew that I just had to ride my race and ride my lines. I think I was so worried about riding my lines and not racing the track that I slowed down just enough to let him get back up to me. If I had it to do over again, I'm not saying that I could have done any better. I was just trying to play it smart, play it safe. Like I said, it was one little slip-up and just forgot about an inside and left the door open.
Walking out of here, does this boost your confidence, your spirits? I know you just want to win anyway, and there's no moral victories. But is it something?
Yeah. I knew at Big Buck [GNCC opener] the last couple laps—I was like, alright, we can do this. We've got a few things that we've got to change. Then again at Florida. I knew we could run up front. It just hasn't been proven. We haven't proved that we can run up front. After today, we cut through all the BS. Everybody knows that we can be up front. I think we'll make a few more enemies over the next few weeks.
---
Main Image: Ken Hill