Arlington, TX
Arlington (Dallas)
Monster Energy AMA Supercross Championship
John Short didn't grow up knowing he'd be racing motorcycles professionally. Unlike other youngsters whose goal was to win Loretta Lynn's from a very young age, Short was a weekend warrior until the age of 13.
But even after Loretta's and becoming more focused on racing, Short still had a backup plan—one that included taking college classes.
Now, Short has just finished 15th and 12th, respectively, in the first two rounds of the 250SX East Region of Monster Energy AMA Supercross. While he's been racing motorcycles for 18 years, supercross is still new to him. However, even with the lack supercross experience growing up, Short has continued to show progress.
Our Jason Weigandt caught up with Short after the Arlington Supercross.
Racer X: Are you becoming a bit of a supercross guy? This year has been good, I think.
John Short: Yeah. My speed is good, I feel like. I'm comfortable. I've been trying to be a supercross guy. That's why I did those 450 rounds. From outdoors until now it's been supercross. So that's my goal.
Is that different? Have you done something different this off-season? Or is this just a natural each year you get better? Or was there a big jump this year?
I think if you look back over my past few seasons, it's kind of a steady progression but I've really been trying to ride with other riders and people that are better than me. I think having Merge Racing, the Manluk team and Cody Gilmore, just having a group of guys I trust, giving me input, saying we need to work on this… I think that's a really big deal in my program. It has helped me out a lot having some guidance.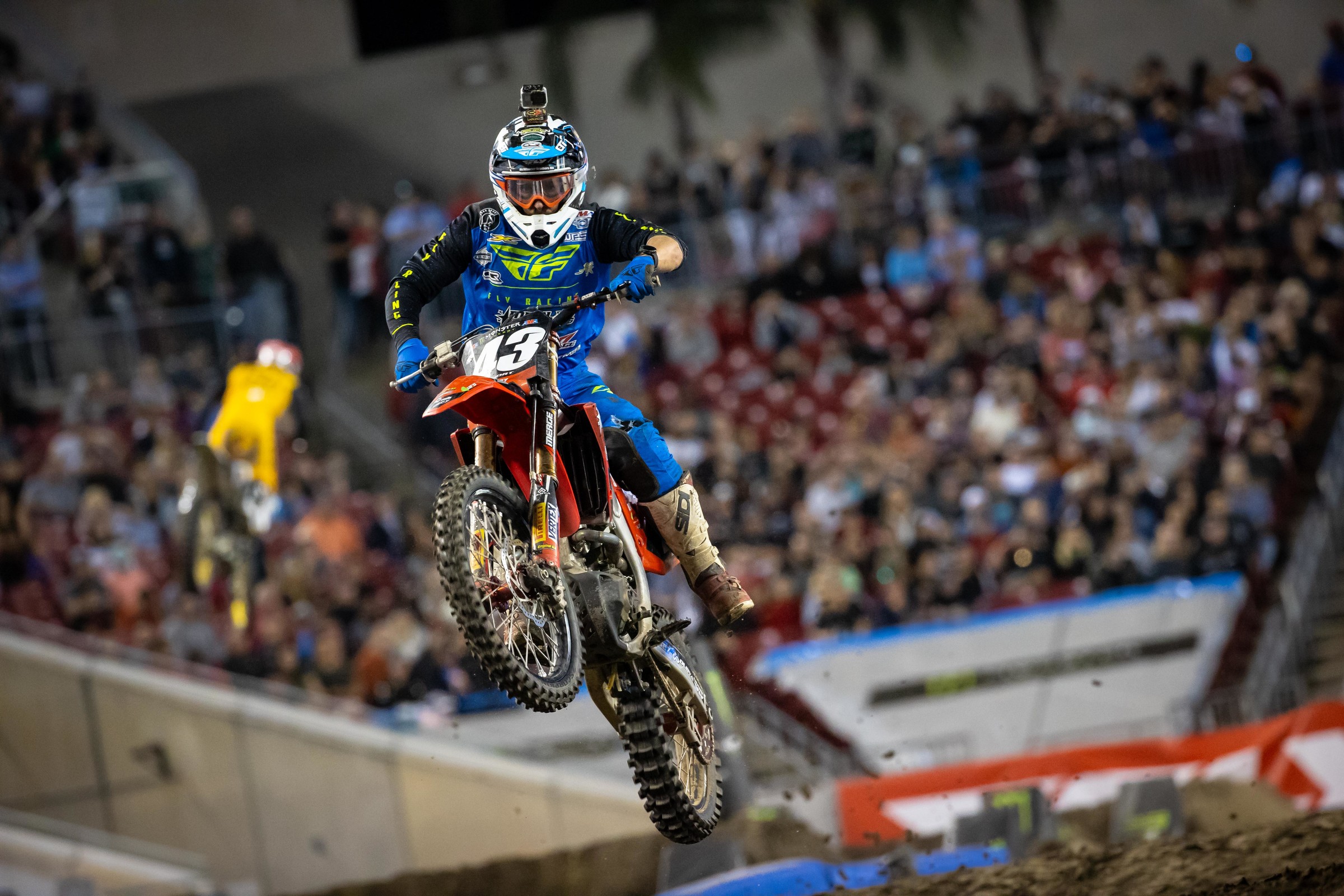 So, a lot of it has just been you trying to figure it out on your own in previous years?
A hundred percent. I think my first two years I rode by myself in Texas, had no mechanic. It was just me winging it, watching film. Obviously, it takes a while to figure it out like that. But this year having the Manluk Racing team and having Jim Luce and Merge and Cody Gilmore and the whole environment of a team, totally raises my confidence and everything.
Where do you do the riding?
I'm based out of north Texas. I've actually been doing most of my riding at Blake Wharton's old practice track in Whitesboro. There and Underground MX and Merge's test track, mainly.
So, there's a couple supercross tracks in Texas you can pick from?
There's maybe four within an hour.
That's amazing.
Yeah. I get to sleep at home at night. Cody lives a quarter mile down the road.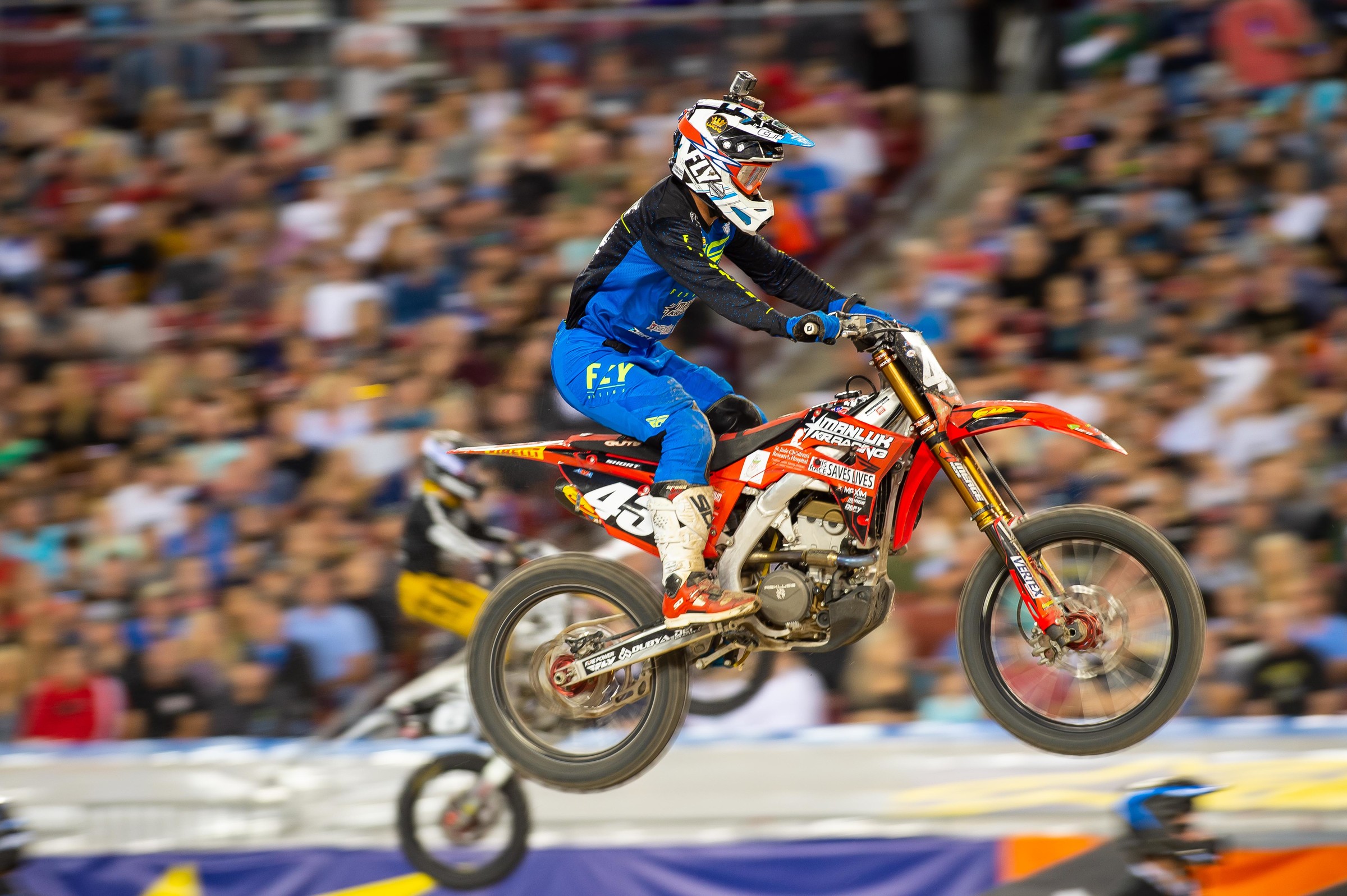 I didn't know this. He's a Texas guy, now.
Yeah and I'm a Texas guy. We're trying to make it a thing again.
It might be better than ever. Please tell me Cody is not teaching any of the nightlife, after the race stuff though, right?
No. We don't hang out at night. I pick him up, we do our dirt bike thing and then he does his thing.
I would think non-racing Cody could probably roll pretty hard!
I'll be honest. I don't know non-racing Cody. I've heard about him, though! [laughs] I'm pretty strait-laced. I don't drink or party. I just want to go fast on my dirt bike. That's it.
How did those 450 rounds go? Which was on a 250, right?
I did the first two on a 450 and was terrible, but that's part of, to me, getting better. If you don't have those bad weekends, you're not getting better. I did San Diego on the 250. Had the race bike done. I think all in all it was just a lot of confidence. I learned so much riding the 450, that when I got on the 250 it was like, I'm ready to go race.
You felt good about these two 250SX East rounds so far?
Not the result, but I feel like the result is right in front of me if I put all the pieces to the puzzle together.
A lot more comfortable on the track.
Yeah. I feel like I can kind of go wherever I want. I feel better than I have in years past. I kind of see a lot of the hard work paying off.
Just give me an idea where this came from. You're one of those guys like you started getting results outdoors a couple years ago and it was like, Where did this dude come from? So, did you have a different background than other riders? Were you doing the same amateur stuff everybody else was, but we just hadn't heard it or something?
I've always kind of been low key. Back in Texas, I did Loretta's and Oak Hill and Freestone. Those were the three races I was able to afford to do. Honestly in '16, I did supercross. That was the first time I rode supercross was a couple months before it. So, I didn't have the traditional upbringing at a training facility, riding supercross when I was on 80s. So, for me that's kind of why my supercross I feel like has taken a while to progress, whereas I've got 18 years of motocross. I've got a few seasons of supercross.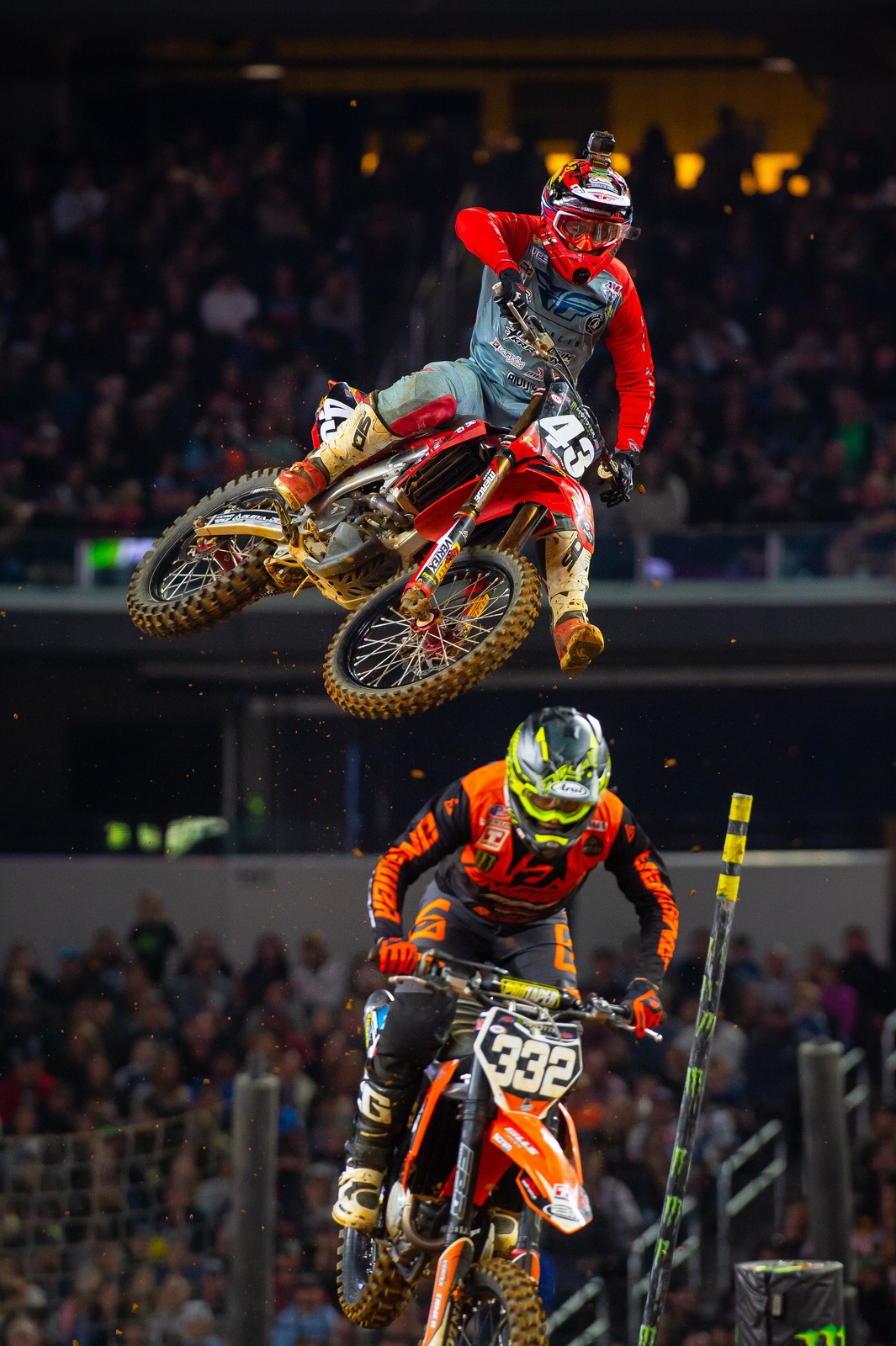 Did you always know, I'm going to go at this as a pro, I'm going to try to make it. Or was that necessarily not even something you were sure was going to take place?
I was just a local guy, weekend warrior until I was 13. I said, "Dad, I want to go race Loretta's." So, when I was 14 I went to Loretta's. At that point, it was like this is something I want to do. I was always in school. I went to college up until last season. Just part-time.
Seriously? You took college classes.
Yes, sir.
This is what I'm getting at. I had a feeling your story is a little different than the other guys. So, there was almost like a little plan B, like maybe the racing will work, maybe it won't?
Well, my mom was always like, you can do whatever you want, pursue what you want, but you've got to be in school. My mom is a schoolteacher, so she was like "I'll help you with your phone bill or whatever, but I want you in some college classes." I talked her into last season—she said, "You can pursue this later. I feel like you need to put everything you have into the motocross thing." So, it was a little different.
So, going to Loretta's at 14 and whatnot, you were still just in regular school and riding when you could, pretty much?
Yup. I graduated high school. I'd go to the gym first, 5 a.m. Go to school, go ride in the evenings. I worked hard. I loved every bit of it. If I wasn't racing supercross, I'd be working a job and I'd still be trying to squeeze in the gym and riding. I love the whole sport and everything.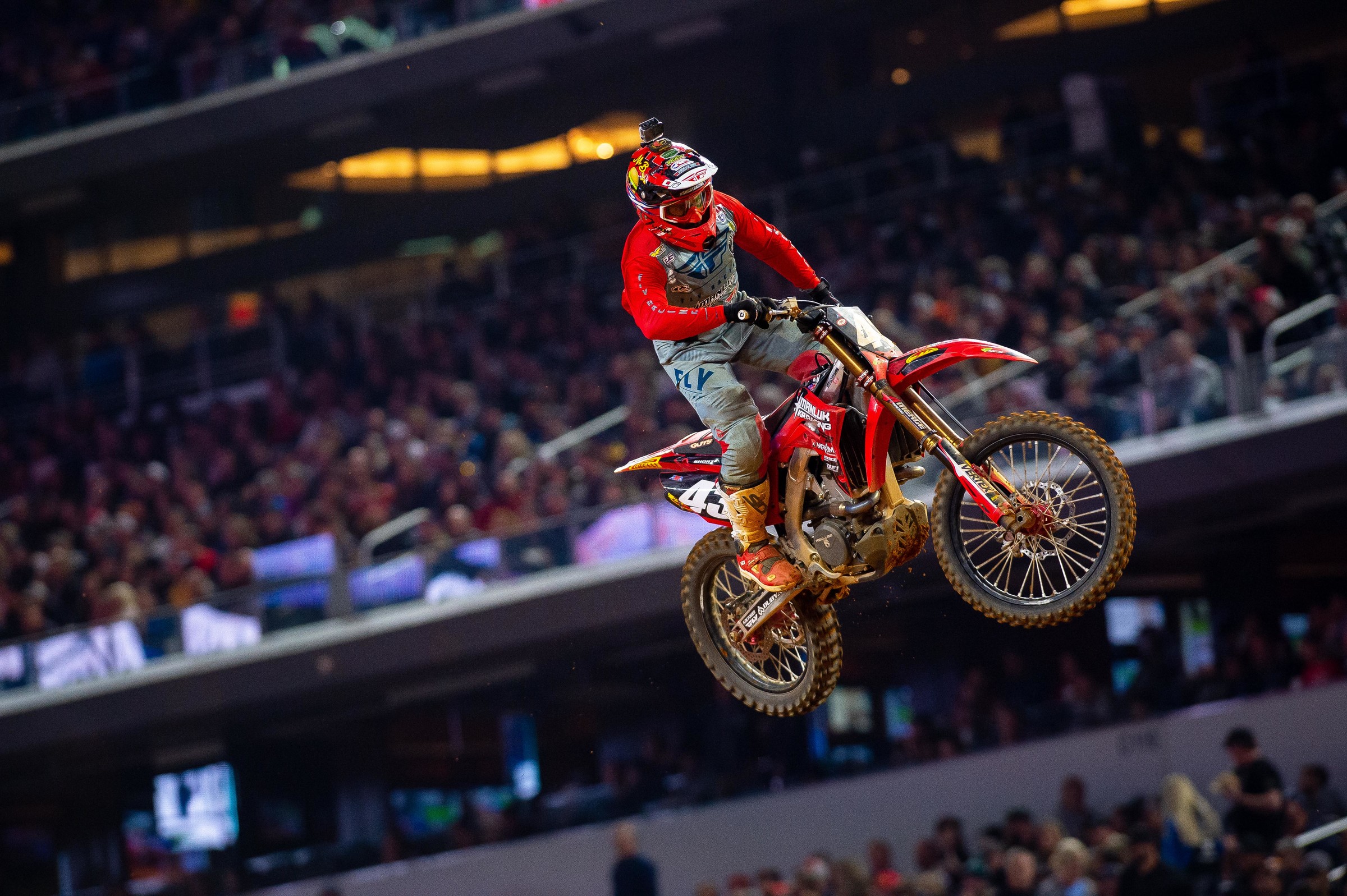 The work, too.
I like having goals and reaching goals. That's what I love.
It seems like you have.
I have a lot of fun. I think it's pretty obvious. I don't make a ton of money doing this. I do it for fun. I have a passion about it.
What I always notice about privateers is the story on the outside is always the poor guys. They don't make money. The bikes aren't as good. But most of the time when I talk to you guys, you're having as much fun as anybody. You're not crying about it.
Like I mentioned, I would be racing to some degree and riding three days a week if I could if I was working 40, 50 hours a week. I'm not complaining. I'm very fortunate and lucky to be able to do this. I may not be winning, but in the back of your mind that's always your goal, whether it's realistic or not.