Big changes down in Florida at Aldon Baker's Baker's Factory. While Aldon will continue to work with a lineup of Rockstar Energy Husqvarna and Red Bull KTM 450 riders, former privateer hero Seth Rarick will join Mike Brown and Baker to help out the Rockstar Husqvarna and Troy Lee Designs/Red Bull KTM 250 riders with their riding and training for 2020 and beyond. This was a position formerly held by Tyla Rattray. Rarick's been around the pits for a few years after hanging up the boots, first working alongside Star Racing Yamaha trainer Gareth Swanepoel. Weege caught up with Rarick—and his athlete Jacob Hayes—earlier this summer on an edition of the Exhaust Podcast, to see how they went about their week to week preparation.
This time around, I talked to him about his past and also the new gig.
Racer X: Congrats on the new job. That's got to be awesome for you, but at the same time a big decision, a big life change. Talk a little bit about how that all came together.
Seth Rarick: Thank you. The week of Loretta's, I had heard there may be an opening at the end of the season down at the farm at Aldon's place. So I gave him a call and we talked a little bit. Then pretty much we talked that week at Loretta's. We talked at Unadilla. It was really touch-and-go, to be honest with you. I didn't know what was going to happen. I know he had to get some things figured out on his end and approval from the teams and all that. It really went from me not really thinking it was going to happen. I just called him just for the heck of it, to Ironman he told me it's going to happen. I got the job. So it kind of went from 0 to 100, basically. It happened pretty fast, which is unlike a lot of other things in this industry.
You were a working man's privateer for a long time and you gave it up to be a trainer. You've done some good work with Brandon Hartranft, Jacob Hayes, and many others. I guess for you this is sort of getting a factory ride as a trainer, right? Working under a guy like Aldon Baker and all the things he's won? You're going to learn some things too, I'm sure.
Oh, absolutely. Like you said, this is a really good opportunity for me. It really came out of nowhere. I worked underneath Gareth Swanepoel for a few years and I learned a lot. Swanny really took me in and taught me a lot and took really good care of me when he didn't have to. So very, very appreciative of that. About a year ago I wasn't really sure what was next. I wanted to stay on the East Coast, so I kind of split off and did my own thing. This past year, I learned the most valuable lessons in my life in this past year because I was doing everything on my own. I think you learn a lot through failures. I kind of felt like I was in the school of hard knocks for the past year. But this opportunity came about, so as soon as I heard about it or knew there was a chance, then I decided I was all in. I wanted to make the most of it and get these guys some results.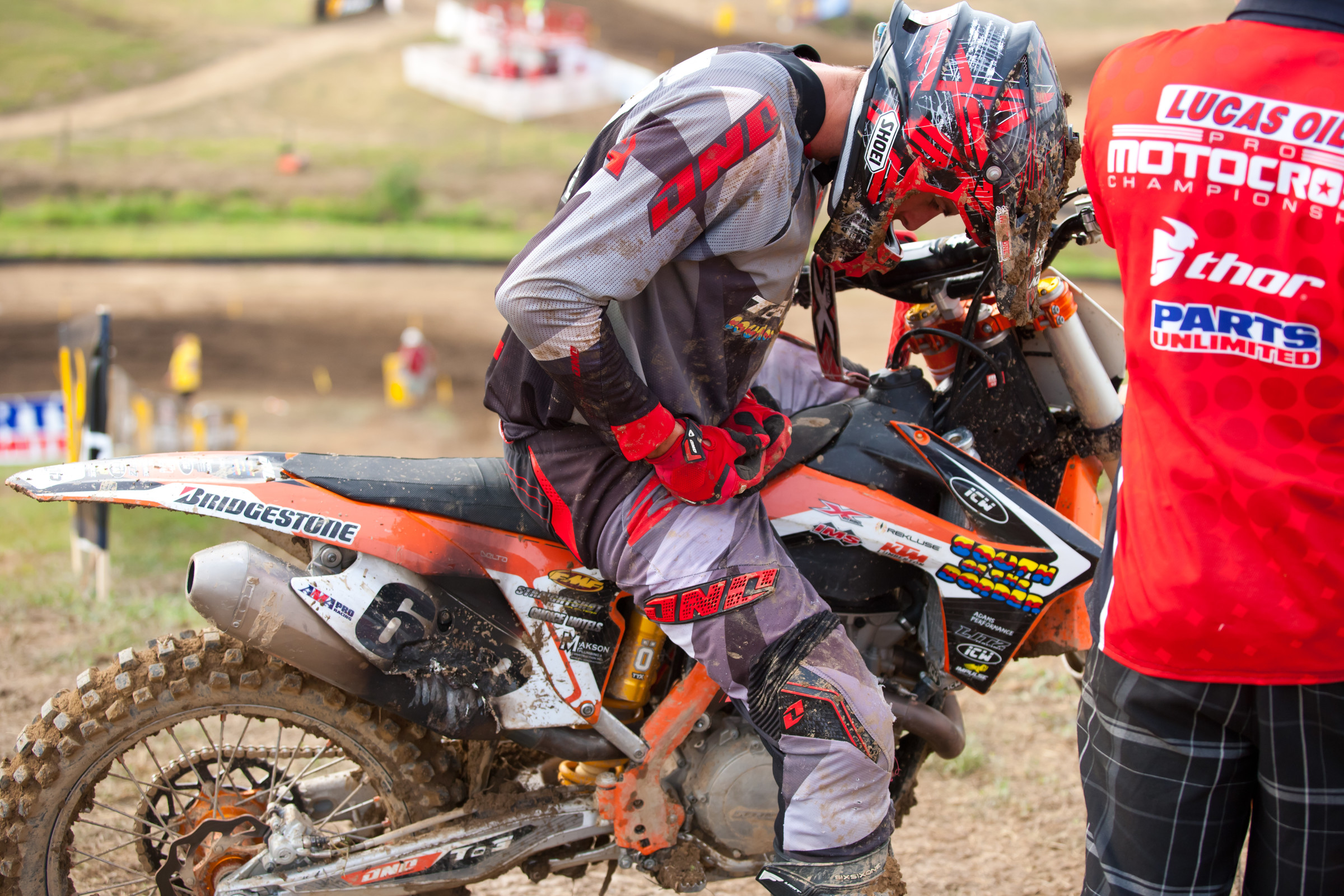 When you quit being a racer, you were like everybody. You had to figure out what was next. You basically were Cooper Webb's man-friend for a year or two, helping him out with all sorts of things. When did you start gravitating towards fitness? I don't remember you being especially ripped when you were racing. When did you start gravitating towards fitness and enjoying it and enjoying the process of getting fit? When did that start for you?
I always have. I've been super into the training side of things since I was a little kid. It's kind of funny because when I was racing I didn't know what I was doing, so I pretty much just over-trained my whole entire life. But I always into that side of things. Then the whole thing with me starting to train some guys, it really happened by accident. I was good friends with Coop and I met Swanny through him. Me and him just pretty much hit it off doing bike rides together and whatnot. We just shared a lot of common interests, and one thing led to another. It was a really good fit and it made perfect sense. He gave me that opportunity first and I'm really grateful for that. I learned a lot. But ever since then, it's kind of been full steam ahead. Really this was not the plan. I don't think any racer plans past racing. To be honest with you, I didn't even plan on stopping racing at the time I did. I had to get another shoulder surgery, which kind of made me a little over it there at the end. But it all feels like it happens by accident, as cliché as it sounds. I truly do believe that. In a sense, I never planned or set out for any of this. It just all kind of happened and gravitated towards me. So I'm making the most of it.
So you're relocating to Clermont. That's it. You're a full-time resident now like everybody else in the industry.
Yeah, I actually already did. I moved there three weeks ago. It's definitely new. It's been a long time since I've lived somewhere where I don't really know anybody. I don't know the roads, the local spots, how to get around, nothing. Just moving alone has been a big change, but change is good. I'm really, really excited for it. Honestly, with this opportunity I didn't really care where I had to live or to move. I was going to go wherever I had to to make it work. That's the least of my worries right now, but it is kind of weird being somewhere I don't know how to even get around. I'm using my GPS to get to a gas station.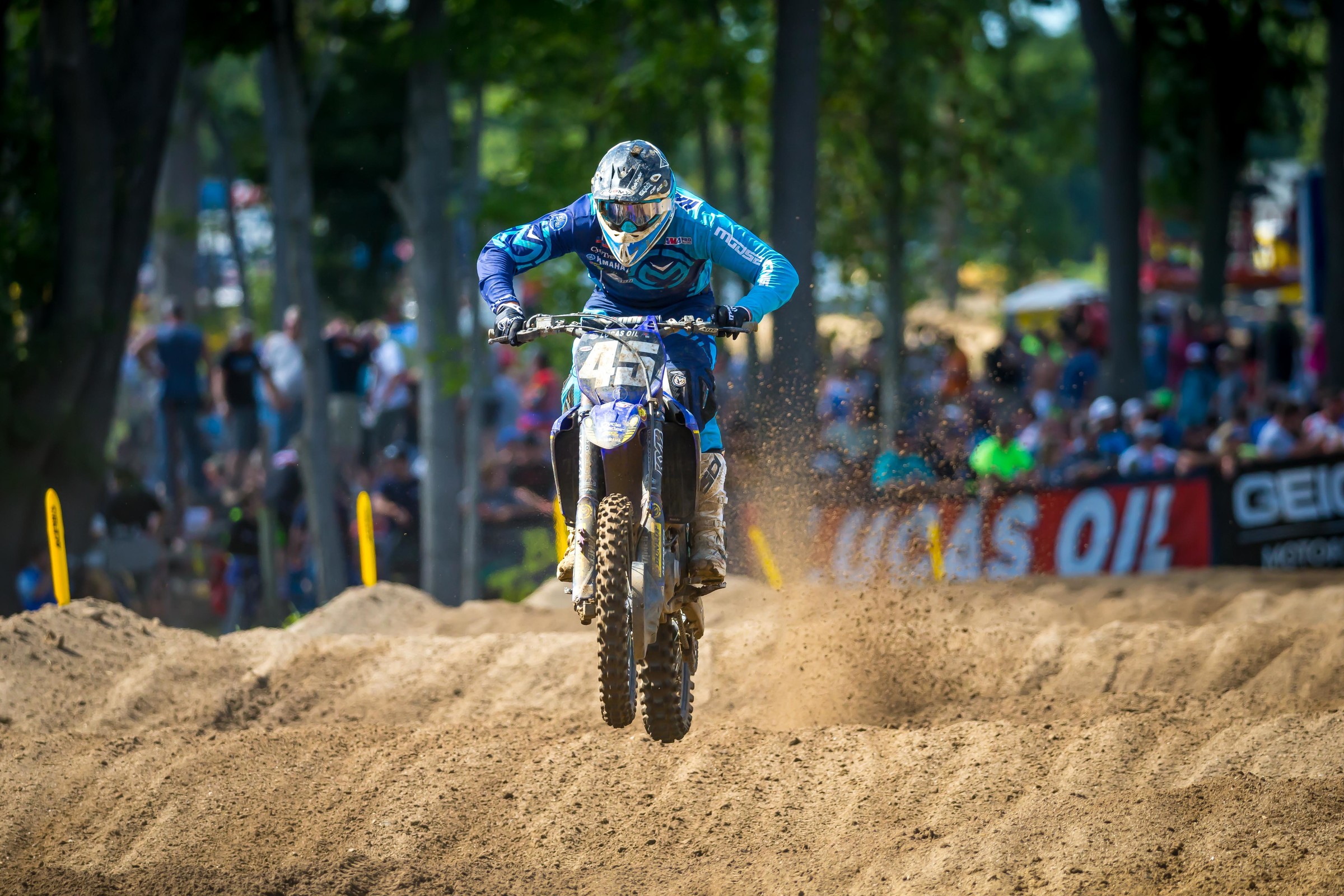 As you know, being a former pro racer and being around the sport for a long time, it's not just physical; it's mental also. I think Baker's work mentally with his guys is maybe a little underrated, because there's so much of that that has to go on. So that's a big part of what you have to do day to day.
A hundred percent. The mental side is extremely overlooked. That's more important than anything in my opinion. If your mind is right, then everything else will follow. But I agree. The mental side of things with Aldon is very, very underrated. That's one thing I do think I'm pretty good at. I'm pretty good at getting to know people and reading people and figuring out what makes them tick. So I've always been pretty helpful in that area, which is also going to be a challenge because out of the guys I'm working with, I know two of them, but other than that, I don't really know the guys. So this week, I'm actually out in California right now so I'll be getting to know the TLD guys. I need to meet Mosiman here soon. I've actually never even met him. It will be a challenge. But I agree. That's the most important side of things, in my opinion. If you take two guys, they can do the same training but only one of them is going to win. That separation comes from the mental side of things.
So you're going to be working with the Rockstar Husky 250 guys, the Troy Lee Designs/Red Bull KTM 250 guys, and maybe a 450 straggler here or there?
No, just 250 guys. I still don't exactly know how we're going to split it. I know Brownie has been out in California for a week now with the TLD guys. Like I said, I actually just got here now. But that's going to be pretty interesting to see how it works. This week I'll know a lot more how we're going to split things up and how much time I'll spend on the East Coast, how much time I'll spend on the West Coast. But even working with Brownie too, that guy's a legend and someone I've looked up to my whole life. I remember being a little kid cheering for Brownie at Southwick back in the day. It's a really cool opportunity to work with someone like him as well. I think I can learn a lot. Not only myself, but we can all learn a lot and benefit from each other. I think it will be good. I'm looking forward to it.
Listen to this interview Weigandt did with Rarick and Hayes earlier this summer.
Do you know if you'll be going to all the races?
No, not all of them. That's another thing. We got to figure that out this week, which races we're going to. I'm assuming that will be split, too. Maybe whatever race I'm not at Brownie will be, and vice versa.
I'm interested to see what you can do with a guy like RJ Hampshire. I wrote about him in a column this past week. He's always been fast. His lap times sometimes are quickest out of anybody. But yet I think he's underachieved for the bikes he's had and how long he's been a pro. He doesn't have that many podiums. He makes mistakes, crashes, but the speed is there and everything else. So new bike, new team, new trainer. I'm interested to see if RJ can take that leap.
Me and you both. It's a big year for him. He knows this. I know this. I think we all know this. For him this year, he is expected to win. In my opinion he needs to win. He has fully accepted that challenge. RJ is a great kid. I've actually known him for a while. I met him back… He actually came up north to do a local race back in the day when I was still racing. So I've actually known him for quite a few years, but he's all in. He bought a house in Claremont. He's moving there. Him and his wife have the baby due any day now. He's doing whatever it takes to get to that next level, and that's really, really motivating for me to see when a rider is all in like that, and he's committed to doing any amount of work, then it's hard not to be successful. RJ has really impressed me so far. He's been doing everything that's asked of him and then some. So I'm really looking forward to seeing how he does. I wish I could talk more about the TLD guys. Tomorrow I'm going out to the track so I'll find out more. The only one on that team I know is obviously Brandon [Hartranft], who I worked with the last few years. I don't know the other guys at all. I've never even met them.
---
Main Image: Andrew Fredrickson