The Florida National's second 250 moto sums up this story best. Martin Davalos went down early and collected RJ Hampshire. Then Hampshire fell again. They were way, way back and facing mega heat and humidity trying to come through. All hopes of a good finish were long gone, and, seriously, what was the motivation for these guys, anyway? They were too far back in points to be title contenders. Hampshire already had a 2020 deal in place. Davalos was already facing a lack of a 450 job in 2020 and was likely heading to retirement—although he hasn't announced anything yet. Had they mailed that moto in, no one would have noticed. A strong comeback wasn't going to impact Hampshire's pay and wasn't going to get Davalos a ride next year.
They still rode their butts off. Hampshire, from last, came back for 11th. Davalos took 17th. They scored points that really didn't mean anything. They were just doing what racers do—going as hard as they can, regardless of who noticed.
Davalos and Hampshire in the start of the second moto at the Florida National.
Look, we're not advocating for participant trophies, but it's worth shining the light on hard-earned seasons in the 250 Class of the Lucas Oil AMA Pro Motocross Championship. The Cianciarulo/Ferrandis/Cooper trio up front won the majority of the races and took most of the podiums, but there were plenty of guys who fought like madmen for positions even if while in a position few saw them fighting for. That's worth getting some love, so here it is.
Colt Nichols: Colt is the best 2019 example I can find of "awesome performance that won't get noticed." See, for a long time Colt wasn't an outdoor guy. He was always better indoors, including his early pro years when raced Arenacross just to make ends meet, and then in 2016, when he broke through in supercross with Cycle Trader/Rock River Yamaha, which resulted in a full-factory Monster Energy/Star Racing Yamaha deal. Plus, Colt won Anaheim 1 this year. He could have rested on his indoor laurels, but instead kept putting in the work. He's emerged much better in Pro Motocross, and this season he sat fourth in points for most of the year. He wasn't quite on the Cianciarulo/Ferrandis/Cooper pace, so he wasn't scoring podiums or race wins, but he was usually right below that, and what's even more impressive is that Colt dug deep even when his super-fast YZ250F didn't get the start. Colt worked hard through the pack on more than one occasion. He didn't have to, but he did.
At Budds Creek, I asked him where the motivation came from, because fourth, just off the box, can be a lonely place. Colt told me he was still digging because he felt podiums and wins where getting so close, and he wanted to reach them, badly.
And then he crashed hard at Budds Creek, failed to finish the motos and missed Ironman. He ended up seventh in points. No one will remember but we shouldn't forget.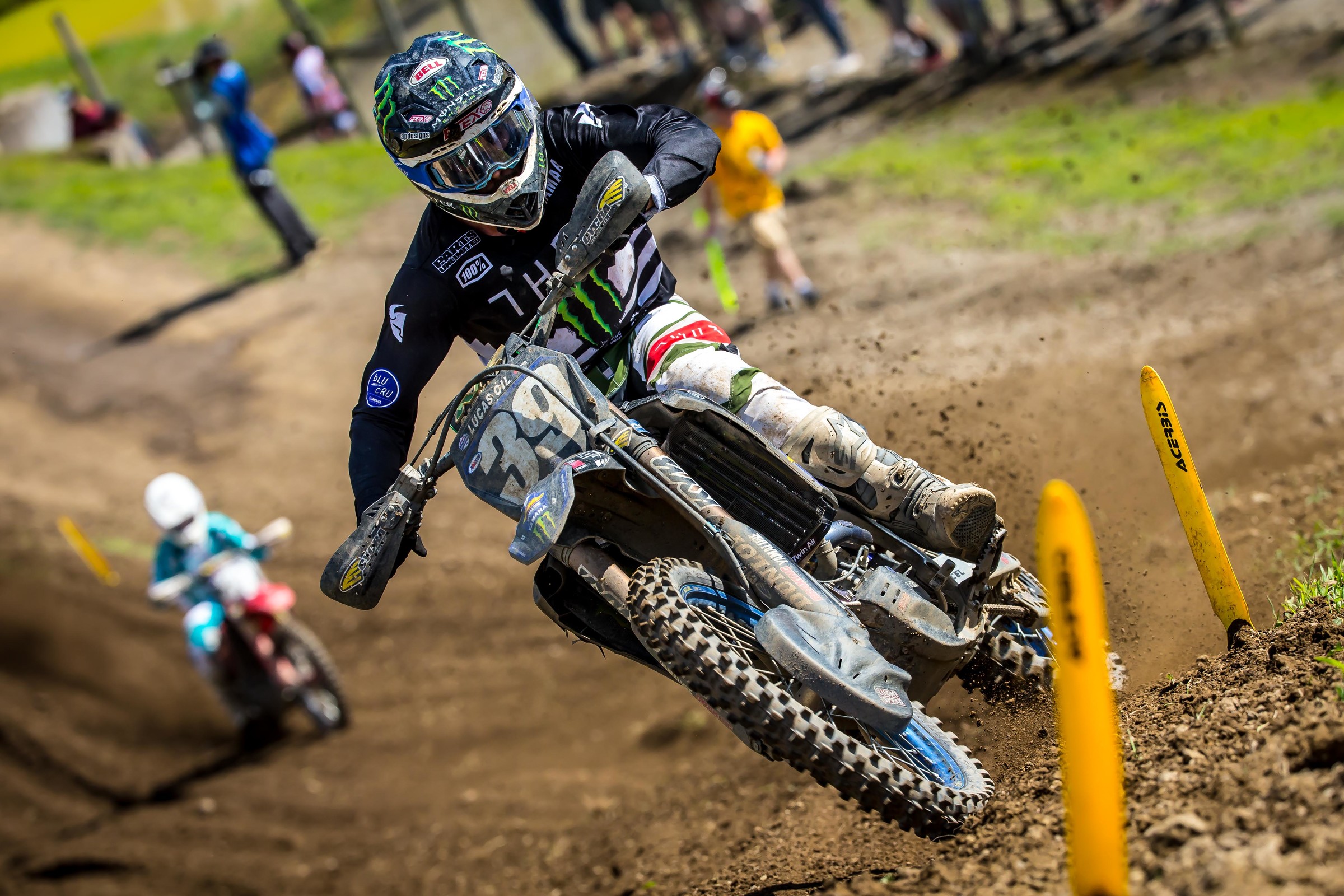 RJ Hampshire: Remember what we said about fourth place? Well, this guy ended up fourth in the 250 Class two years in a row! At least last year RJ finished with a first-ever overall win at Budds Creek and then an Ironman podium. This year, it felt more like RJ would run into trouble each time he was about to get rolling. At RedBud and Budds Creek , for example, he had great first motos wiped out with early crashes in moto two. By the way, the starts were terrible for RJ this year and he spent far too many races battling his way through from way, way back. All that effort helped him grind out fourth in points. Unfortunately, few will remember but we shouldn't forget.
Alex Martin (and the RM-Z250): Now we can just say it: Alex was strong outdoors for a long time on Yamahas and KTMs but everyone was scared his switch to JGRMX/Yoshimura Suzuki Factory Racing and the unproven RM-Z250 was gonna suck. Well, for a while it wasn't good based on his usual podium standards, but at mid-season Alex and the team upped their game, and poof! There was some yellow magic! Alex and his teammate Kyle Peters started busting out good starts, and Alex coulda' shoulda' woulda' podiumed four straight motos at RedBud and Millville. He threw in one more moto podium at Budds Creek. He ended up sixth in points and proved the Suzuki can hang. That's a breakthrough.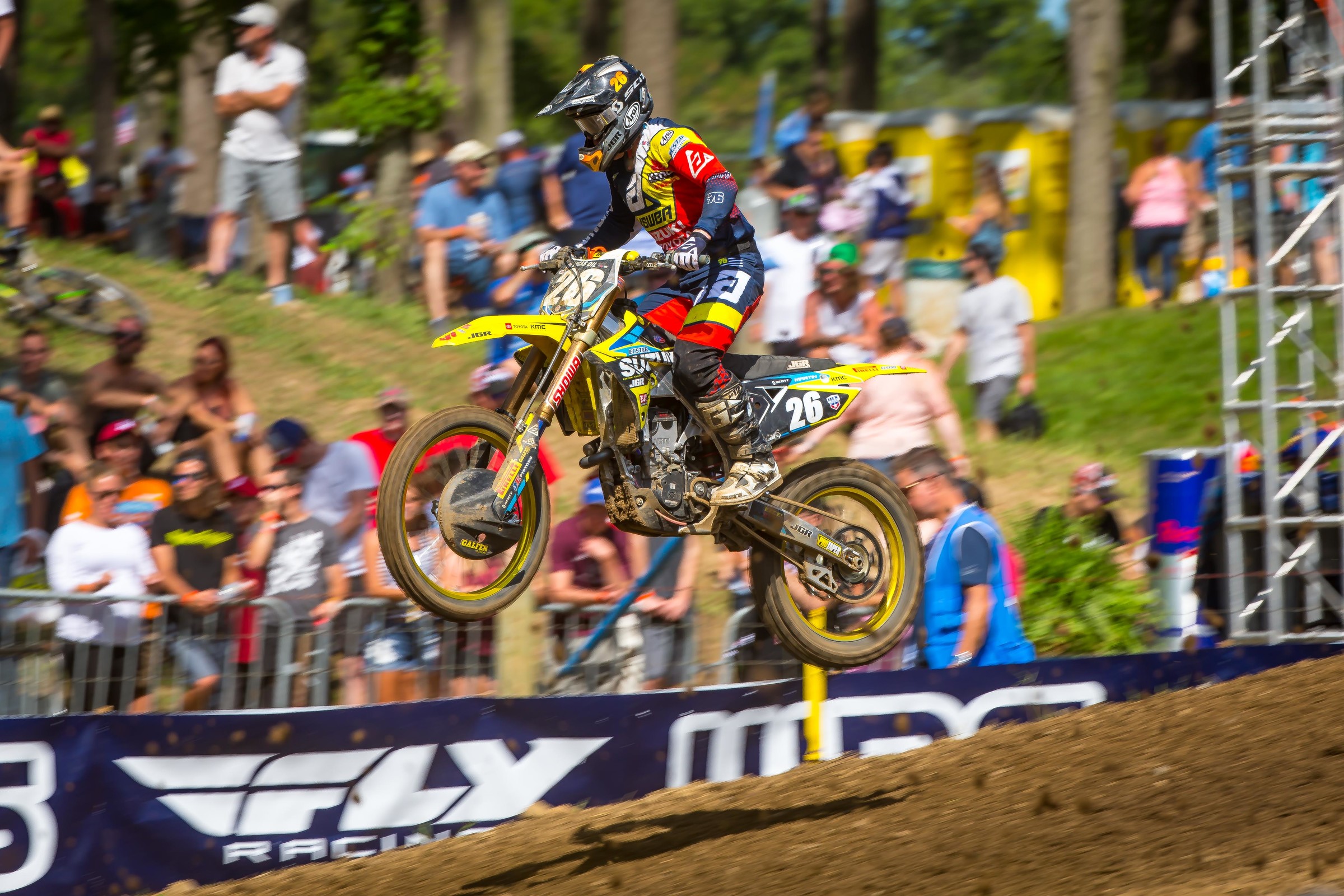 Michael Mosiman: Eighth in points doesn't say much but Michael doesn't have to win titles yet, he just needs to show potential. In his first two seasons that wasn't really happening and his factory Rockstar Energy Husqvarna deal could have been in danger. Right around the end of supercross, though, he started putting it together, and that carried into the Lucas Oil AMA Pro Motocross Championship. Michael was good! Some late crashes hurt his points haul but he definitely showed podium-level chops. Just to give you an example, Michael finished this year with three top-five finishes in the final four motos. Last year he didn't even finish in the top five once!
Martin Davalos: Look, Marty didn't have to do this. He has made it clear that if he doesn't get a 450 factory ride next year he will retire—and since no one has reached out with any semblance of a 450 offer, it looks like he will retire. Plus, Marty was hurting, physically, all season and struggling outdoors. He never gave up, though! His arm kept going numb and he couldn't hang on, so he got carpal tunnel surgery just to try to get some relief. Seriously, since his chances of racing in 2020 are remote, he didn't have to do this, and had he no-showed the final three races, no one would have complained, but he wanted to end his career (if this is the end) going down swinging. And so Marty showed up at Unadilla, pushed through his final six professional motos, and even took tenth in his very last one, at Ironman. Of course by then his truck was flooded with partiers to celebrate the Cianciarulo title, but Marty got to walk out with his head held high. He left it all out there on the race track. If this really is the end, at least he got in every race that he possibly could.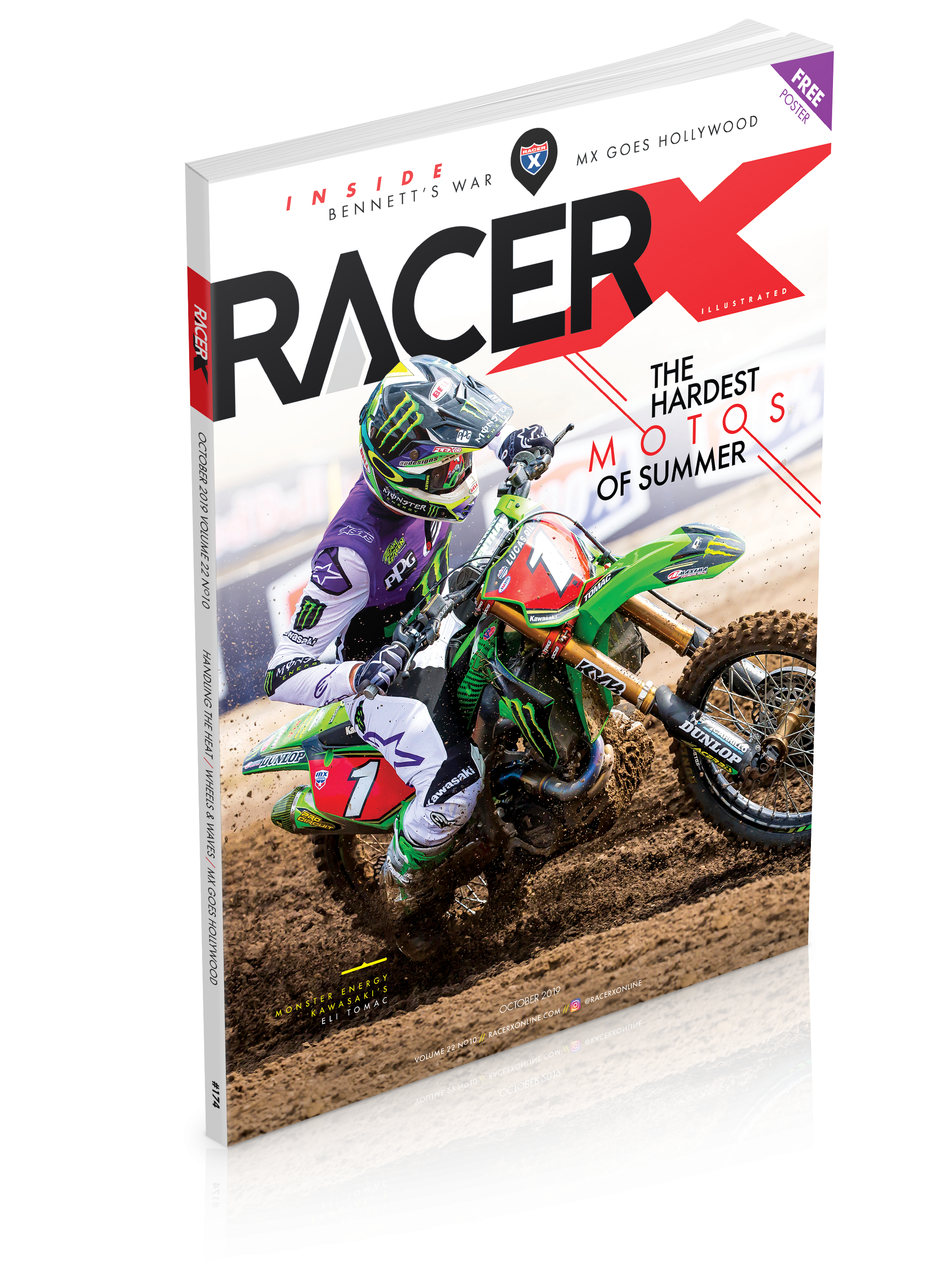 Racer X Illustrated Motocross Magazine
The October 2019 Issue
Inside the October issue of Racer X Illustrated: How top riders deal with heat in Lucas Oil Pro Motocross, behind the scenes of the film Bennett's War, exploring Unadilla history, and a trip to Wheels & Waves in the south of France. All these features and much more inside the October issue.
Read the Issue Now
Preview the Issue Now