On August 1, Cole Seely announced his retirement from professional racing. There had been rumors of this ever since his scary crash from last February's Tampa Supercross. Cole sustained fractures to his sacrum and the left and right sides of his pelvis, and was confined to a wheelchair during the initial part of his recovery. He indeed did recover to come back and race at the highest levels, so there have certainly been more catastrophic injuries from dirt bikes. However, few were any scarier. Why? Because when Seely crashed, he was just doing his job.
Seely went down hard trying to bust out a big rhythm in Tampa. At the time of the race, he was second in 450SX points and thus willing to do anything to win races, and gain ground on points leader Jason Anderson. When Eli Tomac jumped the big gap in front of him, Cole knew he had to sack up and do it on the next lap. He didn't make it, he landed hard, and the bike drilled him. The leap was a big risk, but it was required by the reward. That's what made it scary—to do his job right, Cole had to take the biggest risks and try to jump something he wasn't sure he could jump. Today, with super-fast 450s, getting it wrong has even bigger consequences than ever.
Cole wouldn't fully comment on his future during a podcast I did with him in June, he also didn't deny those fears, either. A few days after we last saw him race at Thunder Valley in Colorado, he went down with a shoulder injury in practice, which ended his season. At that point, it was time to come clean.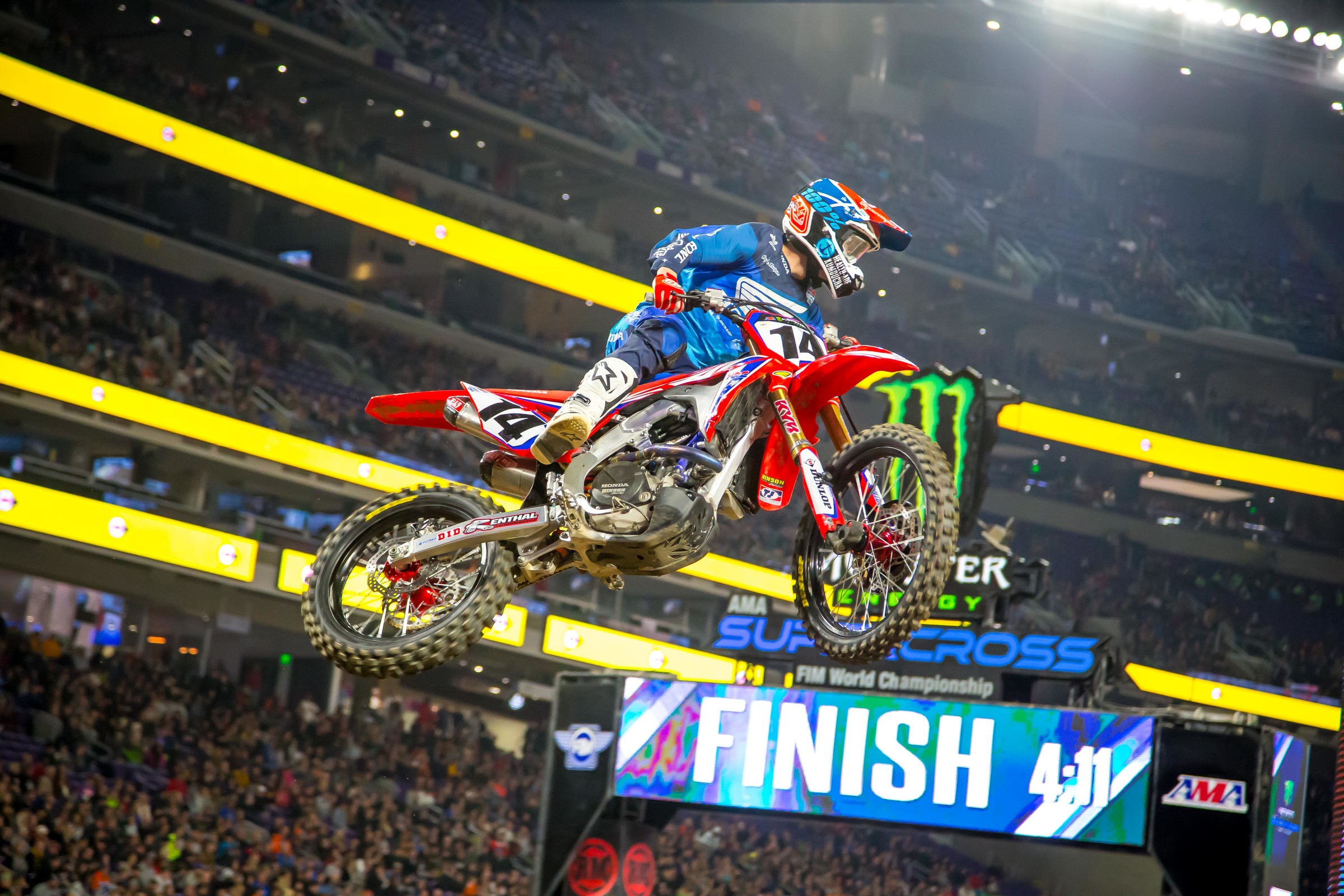 Now, Cole has described his decision in a video on his YouTube channel.
"I've had a pretty tough few years dealing with injury and that kind of all set in," he said. "Especially last year, 2018, everyone knows my huge get off in Tampa. Definitely messed me up physically but I think it messed me mentally up more than anything. A big part of my decision was because of that injury, but at the same time, I fought, I came back, I worked as hard as I could to come back from that injury, but, just mentally it wasn't there for me. When your heart is not in it, it's not in it—I don't want to force it. Racing is something where you have to line up willing to risk everything for the ultimate reward of winning. I think the older you get the more you start weighing out your options. That's kind of what I was doing. Probably about middle or mid-March I had kind of a gut feeling I should step away, but part of the reason I didn't say anything was, I didn't want people or the media to get this perception that I didn't care anymore because I was retiring. I still wanted to put in results, I was trying my hardest, I was moving to Florida again for the summer, I had actually just gotten there for the summer when I injured my shoulder."
The day after I talked to him at Thunder Valley, Cole put in some of his best rides of the season, holding fifth for much of moto one before a late tip over. He would end up 11th overall. A shoulder injury a few days later put him out again.
"It sucks, I really wanted to finish out the season," says Cole. Despite the fears left from last year's injury, Cole is proud he worked so hard to come back this year and line up at Anaheim, so he can say he went down swinging.
Now comes the time for reflection, and whatever is next.
"This was more than a dream come true, I never imagined I'd come so far in this sport," said Seely, who was little-known when he first moved to the pro ranks. "For the fans, if you've ever stopped me to shake my hand, get my autograph or take my picture, I've never felt worthy of that. I'm healthy enough to step away on my own terms."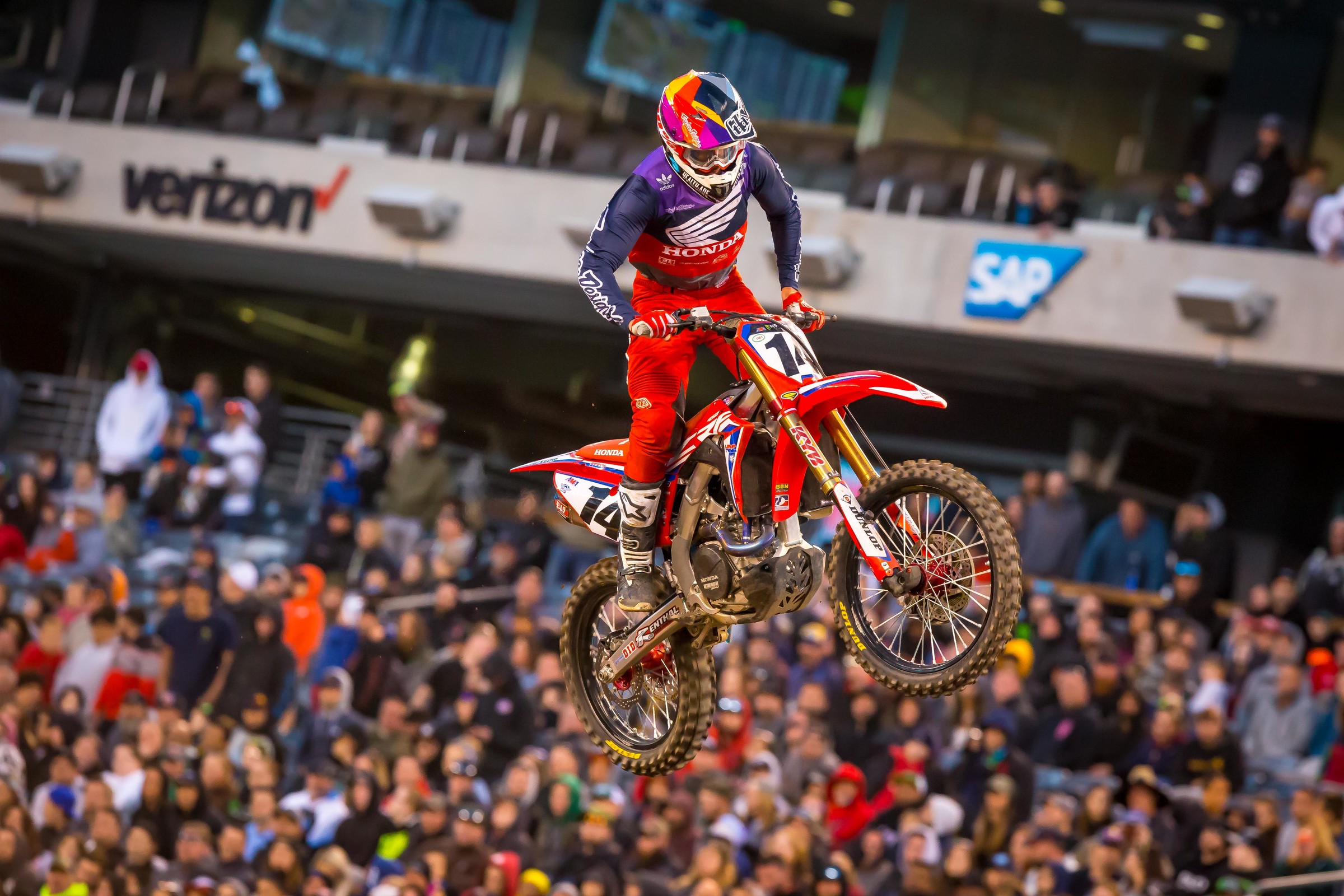 Cole is a car guy, and there are plenty of big-time vlogs and review shows on YouTube serving that market. Cole is taking that vision into the motorcycle side. His CRF450L dual sport project was a good one, and now he's working on a CR250R two-stroke for Red Bull Straight Rhythm.
"I'll always ride. That was one of the main questions I will always get," Cole explains. "The racing on a professional level is what I'm stepping away from. I'll always ride and I'll always love to be on two wheels. And even race! I plan on doing a few more races, just not a normal 17-round supercross and then 12-round motocross series. It feels good to have that in my past now. I'm thankful for everything that has happened in 11 years as a professional. I know someday soon I'll look back and really let it sink in and realize how awesome of a career I had, and how blessed I was to ride for factory Honda for five years, and ride for Troy Lee Designs for ten years."
Cole Seely was always one of the most creative racers on and off the bike. It will be fun to see what he comes up with next.