Saturday night, March 15, 2008 in the Great Lakes metropolis of Minneapolis, Minnesota, a young Yamaha factory supercross rider named Josh Hill won the premier class main event before 60,000 fans, and in doing so, powered to fifth overall in that year's AMA Supercross Series. 11 years later, and a whole lot of main events, National Championship motos and a well-worn path scattered with injuries, broken bones and broken bike parts behind him, Hill of Portland, Oregon, is ready to go for tonight's Moto X Step Up competition inside U.S. Bank Stadium in downtown Minneapolis. Hill is going to throw everything he has over that Step Up bar/Quarter Pipe come prime time ESPN in a few hours' time. Down in the concrete catacombs of the U.S. Bank sports venue, we ran into the 30 year-old, pushed his gear bag out of the way, pulled up a folding chair and started throwing questions at him. Ever the good sport, Hill got us up to speed on all things X Games.
Racer X: Right on Josh, it's race day. I know it's not you lined up behind a supercross starting gate with 20 other guys, but you know what I'm saying. You'll be fighting for your life in Moto X Step Up tonight. What do you think, my man?
Josh Hill: Yes, we have competition tonight. Step Up is this evening and we have and we have QuarterPipe High Air practice in a little bit, so we're ready to go.
I've known you for a long time and I know you love the competitive spirit X Games and there are more than a few things you can excel at up in the Twin Cities of Minneapolis-Saint Paul. Are you stoked to be there?
Oh, I'm way stoked to be here. I kind of bounce back-and-forth between doing race events and doing the free ride and if you can call what I do freestyle motocross, I've learned and done a few tricks. Anything in this environment and being around these people, I feel at home.
You know, I think a lot of motocross fans might forget that you came within one lap of winning an MTX Racing gold medal in 2013. You ultimately went home with silver piece of hardware, but your performance was excellent. You've always embraced the X Games, haven't you?
Yeah, it's just a fun group of people. Right when I moved to California I kind of started hanging out and riding with some of the freestyle guys like Todd Potter and Twitch and Taka. I mean, for me, these guys doing the freestyle stuff, most of the time they just love riding dirt bikes. I kind of feel like I'm also in that category. I love riding dirt bikes – whether it's racing or jumping or whatever the case, two wheels is what I love doing.
Yes, you've always been up for most anything. I know you recently did a bad ass short film at an abandon water park on the outskirts of Palm Springs, California. Good stud for you, eh?
Yeah, to me, it's just life. I just love doing it. I wouldn't train all this for anything.
Yes, when I first met you, man, I think you were only about 12 years-old. You were cast as the next great American minicycle and amateur motocross sensation. Even then, I could sort of tell you just loved being on your bike.
Yeah, that was kind of the way we did it back then. We'd go ride at the Yamaha test track, and then when we were done, we'd go ride pit bikes or grab our production bikes and go to Starwest or Perris at nighttime. We'd be doing two-a-days just because we wanted to do it. It was fun. When you're riding that much every single day, you just get that much more in-tune with what you're doing.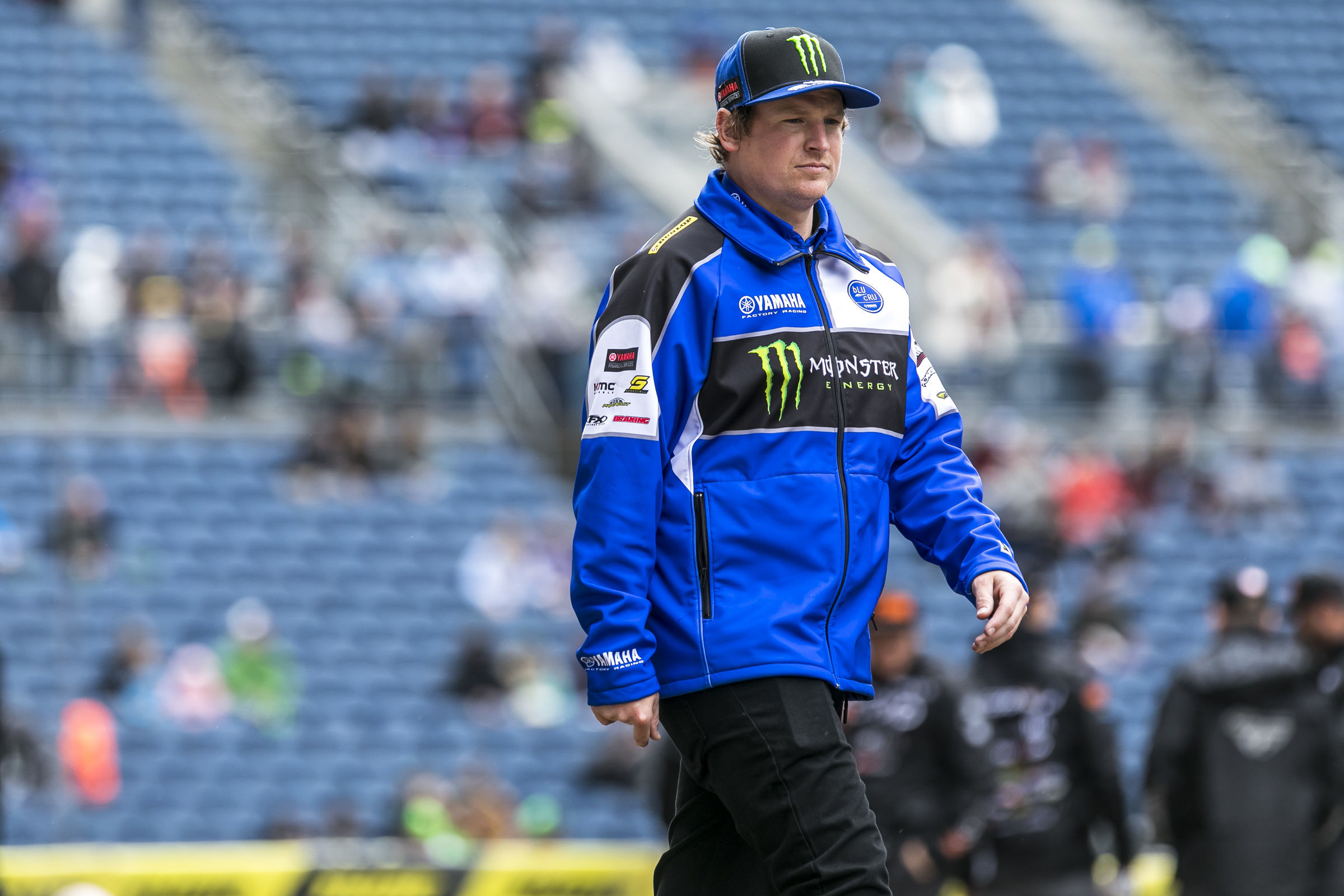 Okay, and I know I'm repeating myself here, but during the July of 2010, and even being a full-on factory Yamaha racer, you went out and were messing around with trying to execute a backflip for the X Games and it didn't go well at all. To more than a few motocross industry insiders, it was a move they totally frowned upon.
Yeah… It obviously didn't go the way I wanted it to go [Hill crashed and suffered major injuries]. But for me, and growing up watching guys like [Jeremy] McGrath, he'd always go out and do things on his bike. And after McGrath, you had Carmichael. Even RC, he was such a serious racer, he'd be doing tricks like No-Footed Can-Cans and stuff. Then Pastrana came around and started back flipping and doing all this crazy stuff. For me, I wanted to be able to win races and backflip and make the crowd go nuts. I wanted to be one of those guys. Unfortunately, it didn't work out and, at least when you look back to 2010, it cost me my racing career. I mean it made my racing career not as bright as it could have been, but you know I just wish I would have landed it. I think I could have landed it and I didn't.
You really tore yourself up.
Yeah, I blew it, you know? It happens. You take risks every day when you're riding supercross. Man, in whatever you're doing, you're taking risks. I guess what I did back then would be unnecessary risk in a lot of peoples' eyes, but it was the path that I wanted to go down. I just though, how cool would it be if I could be the dude to win races and do backflips and doing all sorts of cool stuff? I think if I would have pulled it off, it would have prolonged my career.
Giving it the entire cold and hard stare, when you look at the Step Up and Quarter Pipe competitions you'll compete in throughout the next 48 hours, do you believe you're right there in the mix with a shot at taking some precious metal home?
Yeah, we'll see. In Step Up, it's always something that I have always wanted to do and I never got invited to do it. This is the first year that I got in to do it. I'm really excited for this tonight. I have not really hit the ramp many times, but I've just been riding like crazy. I just showed up a little bit behind the guys at first, but as I have gotten more comfortable, I'm kind of creeping up to big heights. We'll see. I'll only have a short hour on the jump, but every time I hit it I feel better and we get the bike more figured out. Then there is figuring out the technique. The more we put into this, I feel the more we'll get out of it. Bring it all on.