Jeff Stanton Named Grand Marshal for Inaugural Daytona Vintage Supercross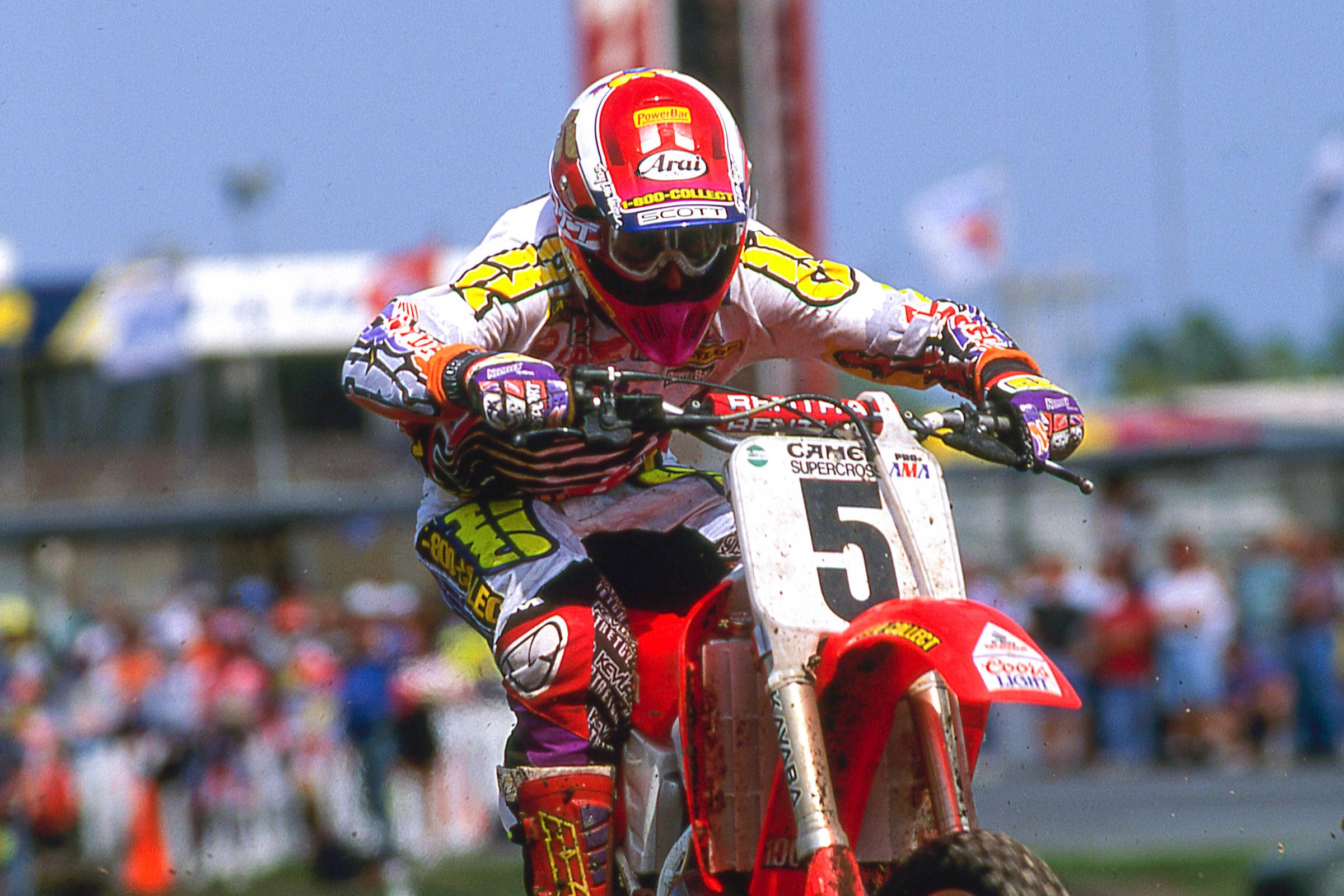 Daytona, FL
Ricky Carmichael Daytona Supercross (RCSX)
Ricky Carmichael Daytona Amateur Supercross
Morgantown, W.Va.—MX Sports, producer of the Ricky Carmichael Daytona Supercross (RCSX), sanctioned by AMA, is excited to announce that six-time AMA Supercross/Motocross Champion and four-time Daytona SX winner Jeff Stanton will serve as Grand Marshal for the Inaugural Daytona Vintage Supercross (DVSX) on Tuesday, March 12.
Stanton will be participating in the day's festivities by running in three classes; the Evolution 3 aboard a 1983 CR125 Honda, Revolution 1 aboard a 1987 Yamaha 125, and Evolution 2 aboard a 1983 YZ100. Stanton will be sporting the #16 on all three motorcycles, while also bench racing with racers, their families, and fans throughout the facility. DVSX will kick off at 7:30 a.m. Tuesday morning with practice and racing to immediately follow.
"I am excited for the event! We have been doing a bunch of vintage racing and to have it come back to Daytona Supercross, the grassroots of supercross and motocross, it's going to be exciting," said Stanton. "It is iconic to have it be a part of the whole Daytona Beach Bike Week and inside Daytona International Speedway. It is also great for amateurs and older, out of shape guys to say they have had the chance to race inside this legendary speedway."
This year's Inaugural DVSX will also feature a Vintage Off-Road Motorcycle Show featuring six classes. Ribbons will be awarded to the top three per class with a Best of Show Overall Award. Entry is FREE and you are able to enter as many classes as you like. Click HERE to register and view the Vintage Show classes.
Amateur and vintage riders, along with their families and friends, are encouraged to come down early and camp on the Daytona infield where hookups are available. Move-in, check-in, and camping begins Friday, March 8, so everyone can watch the pros compete on Saturday night at the legendary Daytona Supercross.
To reserve your gate position for the 2019 RCSX and DVSX, click HERE. Each rider who registers to race will receive a $20 Race Gas gift card redeemable on the entire Rocky Mountain ATV/MC website.
For more information on the Ricky Carmichael Daytona Supercross and Daytona Vintage Supercross, visit the series official website at www.racedaytona.com or call (304) 284-0101.