November 28
1987
At Jingu Stadiumn in Tokyo, Japan, Team Honda's Rick Johnson won a star-studded but controversial main event at the Tokyo Supercross. The controversy came when six riders went down in the first turn along with newly-crowned 125cc World Champion John Van den Berk, and officials could not clear the downed riders in time for the field to come around. Leading the way were Kawasaki's Ron Lechien and Australian Honda rider Jeff Leisk when the red flag came out, and both were livid with the race officials.
Upon the restart, Suzuki's Johnny O'Mara, one of the riders down in the first-start pile-up, grabbed the holeshot, but Johnson soon went by and took off with the win. Kawasaki's Jeff Ward would climb from a mid-pack start to second at the end, with Yamaha riders Micky Dymond and Doug Dubach next. Leisk would finish sixth, Lechien tenth.
One top rider missing from the event in Japan was Yamaha's Broc Glover. He stayed back in California and swept both the 125 and 250 Pro classes at the 14th Annual CMC Night Nationals at Ascot Park in Southern California. Among his competition were fast local riders Chris Young, Ty Davis, Mike Healey, and Billy Frank.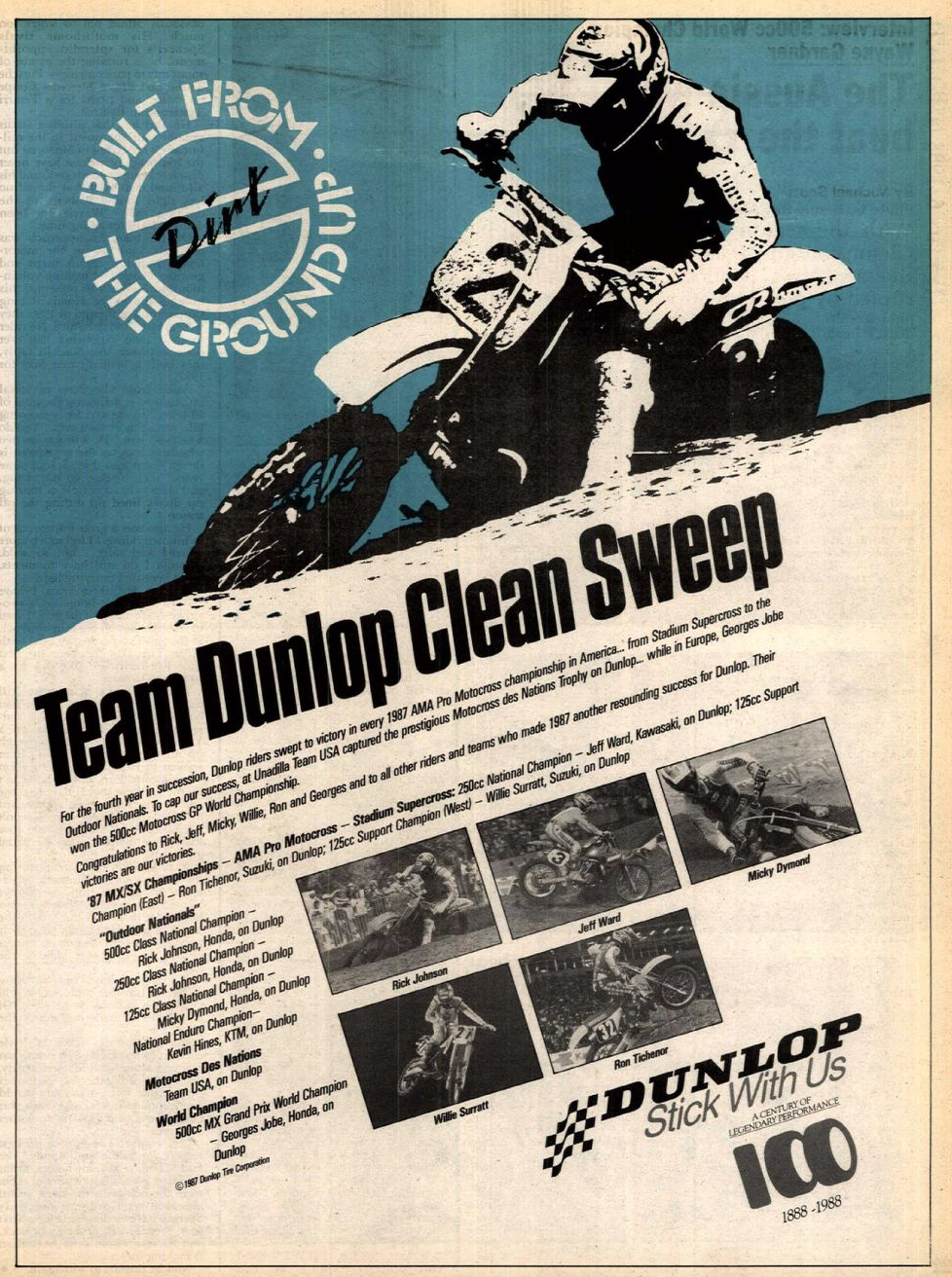 1990
It's the first night of the 8th Paris-Bercy Supercross and while Team Honda's Jeff Stanton is on something of a hot streak, it is rising French superstar Jean-Michel Bayle who wins the first of four nights of racing.
JMB, who finished second to Stanton in his first full year of supercross, would win three of the four nights and his first King of Bercy crown. The reigning King of Bercy, Honda's Ricky Johnson, skipped the event in order to get married back home in California to longtime girlfriend Stephanie Hodgetts. RJ had won the previous weekend's Masters of Motocross round in Maastricht, Holland, over Bayle and Stanton, but it was Stanton who won the five-race Masters of Motocross crown.
1990 was also the first time that 125cc racing and a "Prince of Bercy" crown would be added to the program, and a whole bunch of rising stars showed up for it. The first night's winner was Greg Albertyn of South Africa, with Belgium's Stefan Everts second, another South African in Rob Herring third, followed by a bunch of U.S. riders: Jeff Emig, Mike Craig, Denny Stephenson, Bob Moore, and Brian Swink.
There was a little added drama to the first night at Bercy because Belgium's Eric Geboers, the 500cc World Champion who was soon to retire, crashed and broke his collarbone. It happened shortly after a cat somehow got loose on the track and ran across the track in front of Mike Kiedrowski, who just missed hitting the cat.
Here is some footage from 1990, though not sure which of the four nights!