"World's Fastest Town" originally ran in the June 2016 issue of Racer X Illustrated. To read more stories like this—which are completely different from what we share on this website—subscribe today for as low as $9.98.
The wear on the buildings is starting to show, the cracks becoming a bit more obvious. A train track runs through downtown, separating the few stoplights in this town of 9,807 residents. It's symbolic of this old southwest Georgia community whose infrastructure was built on agriculture and manufacturing and where they still follow Southern tradition. Men still open the door for women, and people still say "yes ma'am" and "yes sir."
If you had to point out this place on a map, it would be tough to find. But there's history here. Jackie Robinson, who broke Major League Baseball's color barrier in 1947, called it home, as did four-time Olympic gold medalist Teresa Edwards. It's also the town that, since 2004, more riders at Loretta Lynn's have listed as their place of residence than any other in America. Some refer to it as the "Motocross Capital of the World," even though motocross tracks weren't always accepted there. Yet today, dozens of promising young riders and their families live and work together here.
Welcome to Cairo, Georgia.
The Beginning
There's a road outside of town, off highway 84, that's like most around these parts. It's dotted with more farms than houses, more trees than buildings. It's quiet—at least for a few blocks, anyway. What makes this road special is that it leads to two of the world's biggest motocross training facilities.
Today it makes sense that two training facilities can coexist, not just in the same town but on the same property. The model has been proven, even repeated. But in the early 2000s, it wasn't as simple.
"We were testing the waters," Georgia Practice Facility co-owner Josh Woods explains. "Nobody was sure if this would take off or not."
In the late nineties, Woods, then a talented Team Green rider, was looking for a place to ride during the harsh Michigan winters. He and his father, Ray, were tired of the long trips from Michigan to Florida, and they decided on Cairo because it appeared to be receptive of motocross—Ricky Carmichael, as well as Davi Millsaps' mother, Colleen, already had tracks in the county—and unlike Florida, there were no zoning laws.
"I was still in high school, but I knew I was going pro," Woods says. "I had been to California and hated it. I just thought there was a way we could do it better. That's when we came up with this idea of building a facility that pays for itself. It wasn't necessarily a business—more of something I could invest in and possibly someday make it a business."
All that separates GPF from its neighboring Millsaps Training Facility (MTF) is a small fence. Colleen Millsaps likes to say Cairo chose her, not the other way around. She grew up in St. Cloud, Florida. Her father, a special forces ranger who served in World War II, taught her discipline. It's where she learned a style that has helped clients like her son Davi, Justin Barcia, Joey Savatgy, Martin Davalos, Jordon Smith, and more win AMA Supercross and Motocross races and seemingly countless youth and amateur titles.
Millsaps first visited the town in the 1990s when Davi was on 60s. They rode with Carmichael at what's now known as The Farm and fell in love with the area; Colleen wanted her kids to grow up in a rural environment. Soon after, she purchased 100 acres and built a track for Davi and a few others to train on.
By the early 2000s, Colleen had a number of kids living and training at her house, including Martin Davalos. She was approached by a former co-owner of GPF about building a training facility, and in 2004 they bought 50 acres of land next to GPF and opened the MTF.
But another facility also meant more bikes, more noise, and more attention from neighbors.
"Once MTF came along, it kind of amplified us as a motocross track," Woods says.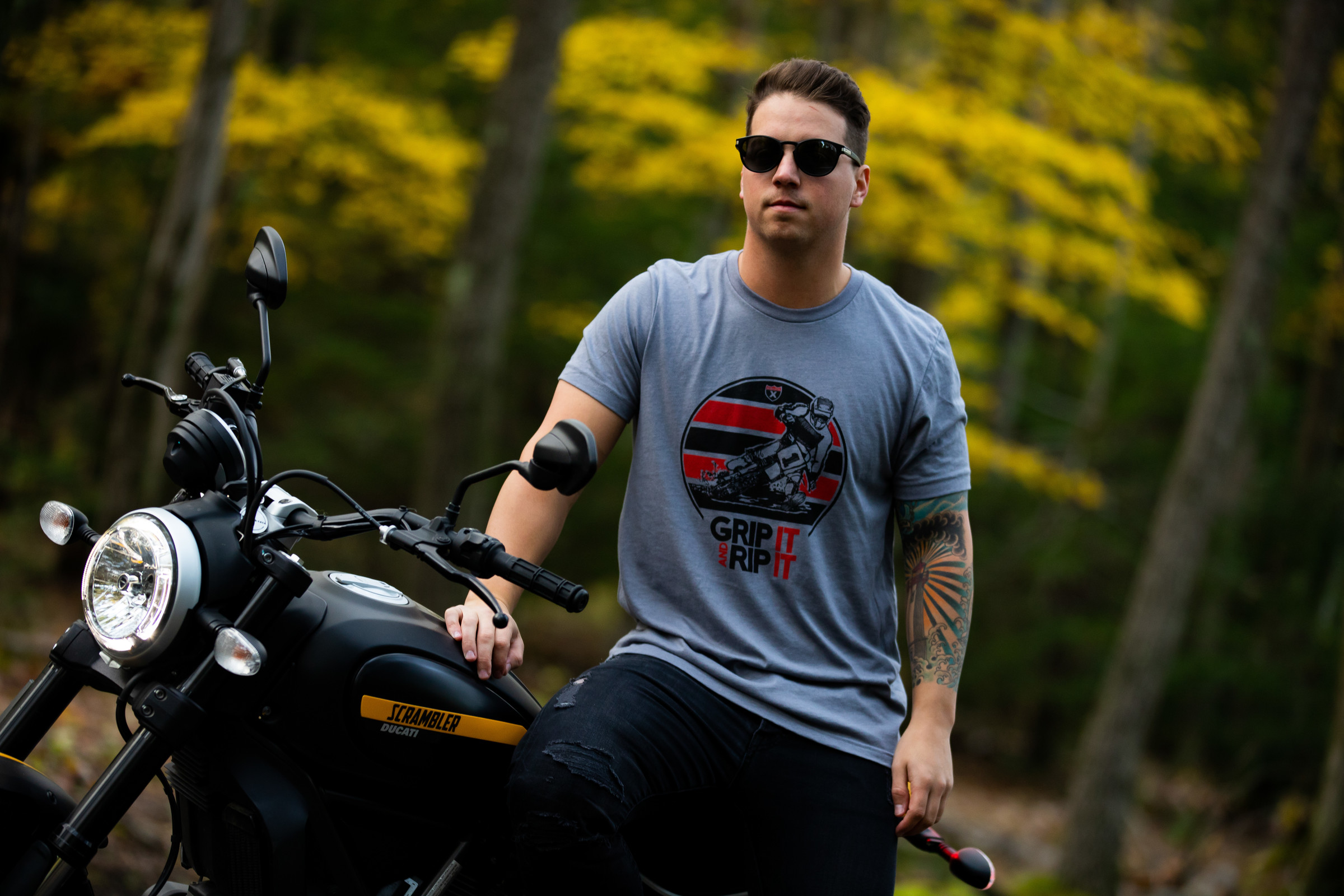 Lawsuit
Some in Cairo weren't immediately welcoming to their new neighbors.
"We had some neighbors that would steal our mailboxes, run into our fence, put threatening letters on our gate," Colleen says. "I got a lot of voicemails on my phone telling us to leave. It wasn't a very warm welcome."
"It's kind of an old-timey town here," Woods adds. "They made it very difficult for us our first few years. They fought us on just about everything."
Noise and dust were the major complaints. According to those we spoke with in town, including local authorities, it was a vocal minority displeased with the tracks.
"A lot of people don't even realize the tracks are here," says Wandell Ashbell, a criminal investigator with the Cairo Police Department who's lived in Cairo for forty-eight years. "In a nutshell, there were a few people that didn't like it, or even hated it, but the vast majority didn't know much about it and weren't losing any sleep over it."
Soon after MTF opened, one neighbor filed a civil suit against both MTF and GPF for noise violations.
"We had a neighbor that had some deep pockets and some political influence," Millsaps says. "He's the one that started the lawsuit, and then it wasn't hard to find people to jump on when they're not the one paying for it."
In November 2004, Grady County implemented Regulations for Specific Land Uses, which were simply new zoning regulations. The proposed changes would establish minimum setbacks from property lines, permissible hours of operations, and lighting and noise restrictions. The changes would affect landfills, flea markets, junkyards, motorsports tracks, and other businesses. Most saw it as a strong-arm move against motocross.
"Some people's agenda was simply to shut [race tracks] down," one person close to the situation says.
Due to the initial pushback, Colleen and Davi prepared for the worst, purchasing 200 acres in Alabama—a property Davi still owns.
Defense
In February of 2005, MTF and GPF, along with RC Racing Properties (Ricky Carmichael's company) and Fastrac MX, who would later drop out, filed an application for variance for land ordinances, arguing that the new zoning laws were unconstitutional.
"The only way they could get us was noise," Colleen Millsaps says. "That's the only thing that they could implement that wasn't in existence that could harm us and stop us."
The new zoning law stated, "No regulated use shall cause a sound level of 60 dBA or more for a continuous period of 10 minutes or more, or a maximum peak sound level of 75 dBA or more." The main point that affected the facilities was that the county was measuring from the road, not the residence of the person making the complaint.
"We are still obliged to follow the dBA limits that they set, which are impossible," Colleen says. "Originally, it was right in front of our place, no matter who owned the property across the street."
The facilities would claim this was unconstitutional as well but were dealt a blow in June of 2005 when their request for variance was denied. All parties appealed, and the case was sent to Grady County Court. In March '06, the Superior Court's South Georgia Judicial Circuit upheld the ruling and allowed the Grady County Code Enforcement Department to begin writing citations. That year, according to court documents, the facilities received eight noise citations (seven to MTF, one to GPF).
By October '06, all parties entered into a consent injunction, which allowed the facilities to continue operating until the lawsuit was solved.
"It was probably 50/50," Woods says of their chances at that point. "If they did shut us down, it's worth nothing. It's worth property value, which is worth very little in this area. It was nerve-wracking."
"It was close because we were just tired of fighting," Millsaps says. "It seemed like there was no end to it."
Resolution
The facilities finally caught a break when they won their civil suit against the neighbor, backing the county against the wall.
"The county realized they were in trouble," Woods says, "and that's when they started coming to us asking, 'What can we come to agreements on?'"
Finally, in August '09, all parties filed papers saying that they had come to an agreement. By December, they filed a dismissal of the case against Grady County, reaching an agreement that all noise readings would be measured from the complainant's property line.
"With the way the laws are now in the county, you can't have what we have here," Woods says. "The tracks that are here will be here as long as they want to be, for as long as they stay in business. It's one of the things we really pushed for when we were settling with the county."
After the lawsuit was dismissed, a study by the Georgia Institute of Technology (Georgia Tech) helped ease tensions between the county and the facilities. The study found that the facilities were bringing in millions of dollars to Grady County, one of the poorest in the state. According to the 2010 U.S. Census, 25.9 percent of county residents were below the poverty line; the median household income was $32,247.
The results from the Georgia Tech study, released in 2014, showed that GPF and MTF, along with Camp Carmichael, generate nearly $1 million in annual visitor expenditures. Combined with the operation of the facilities and the spending of full-time members, the total economic impact is sixty-six jobs, $1.7 million personal income, and $3.8 million in new economic output annually.
"When that study came back, I think they were shocked at how much money motocross has brought here," Woods says. "Since the study came out, the county's been great. They love us now."
Woods and Millsaps can go about business for now, but new worries are never far from their minds. Colleen's favorite part of running her business is being outside on the track teaching and having shoes full of sand by the end of a long day. It's the paperwork, emails, and phone calls that wear on her. And the lawsuits were so daunting at one point that she almost gave up fighting, which would have gone against everything she teaches her students. For the proprietors of MTF and GPF, the next battle is always on their minds.
"Ultimately, we border a piece of property behind us," Colleen says, "and if they decide to build a subdivision back there, we'll never pass the noise laws."
That's life—and motocross—in Cairo, Georgia, the world's fastest town.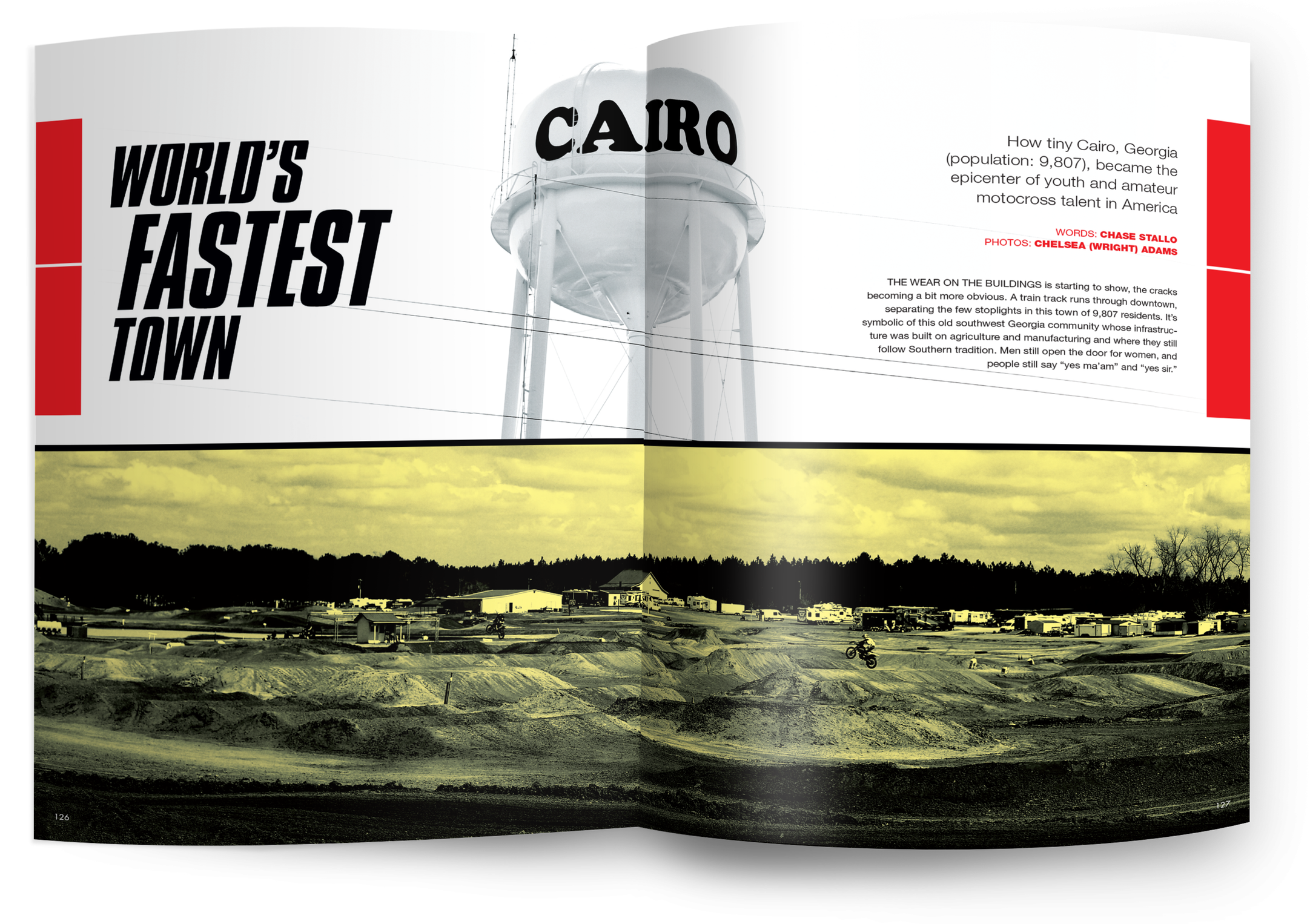 If you'd like to learn more about MTF and GPF, check out our three-part documentary we filmed in 2016:
Part I